Terminally Ill Star Wars Fan Gets Dying Wish of Seeing 'Rogue One' Two Days Before Death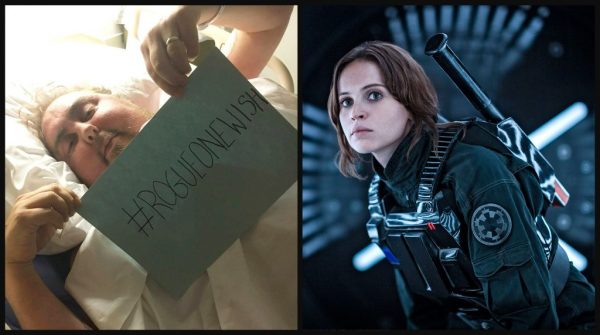 [dropcap]S[/dropcap]ometimes it's nice to be reminded of the positive impact movies can have on people's lives, as it did for Neil Hanvey. 36-year-old Hanvey, a Star Wars fan, passed away from cancer this Monday, August 22.
Hanvey had been fighting cancer for over three years, and when he was given a diagnosis in April that estimated he had eight months to live, his family pulled together to help him achieve his dream of seeing Rogue One: A Star Wars Story.
Hanvey's family started using the hashtag "#RogueOneWish," and it got the attention of actors in the films, including Mark Hamill. Hamill, who plays Luke Skywalker in the series, retweeted an article about the story to over one million people.
All this attention helped reach Rogue One director Gareth Edwards, who screened the film for Hanvey just this past Saturday.
St. Michael's Hospice, where Hanvey had been receiving care, sent a message out on Facebook thanking everyone who helped him achieve his goal.
Related: Trailer: 'Rogue One: A Star Wars Story' Teases Darth Vader
"On behalf of Neil Hanvey, his wife Andrea and all his family, we want to thank everyone who supported the #RogueOneWish campaign," they wrote. "The director of Rogue One, Gareth Edwards did all he could to make Saturday a very special day for Neil. Neil, his family and everyone at St. Michael's Hospice would like to say thank you to Disney, Lucasfilm and especially Gareth Edwards."
The hospice also shared photos of all the people who made #RogueOneWish a reality.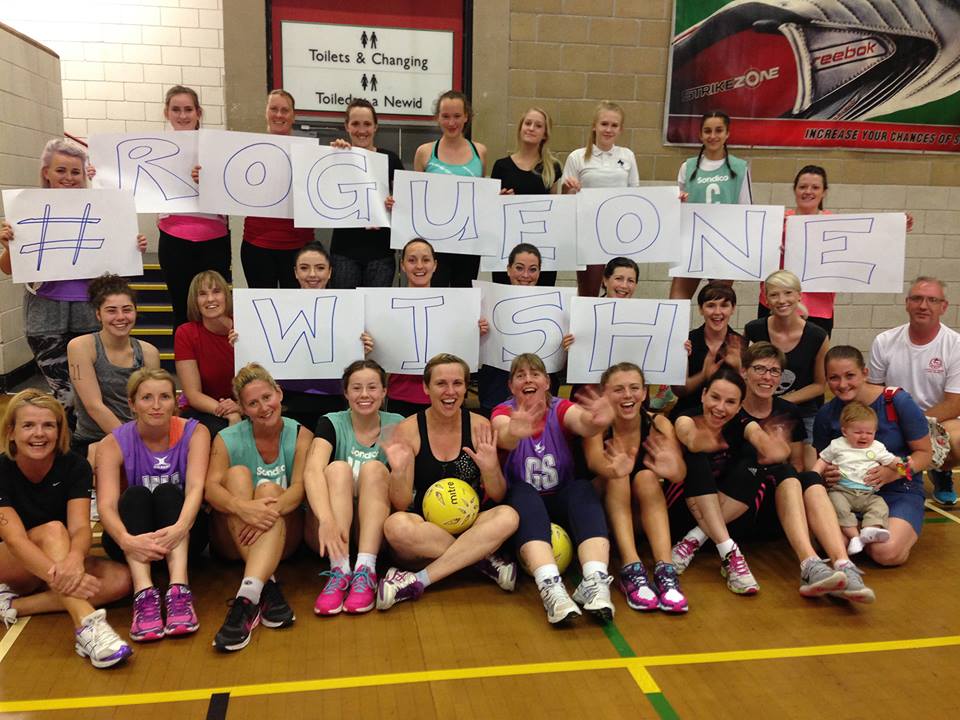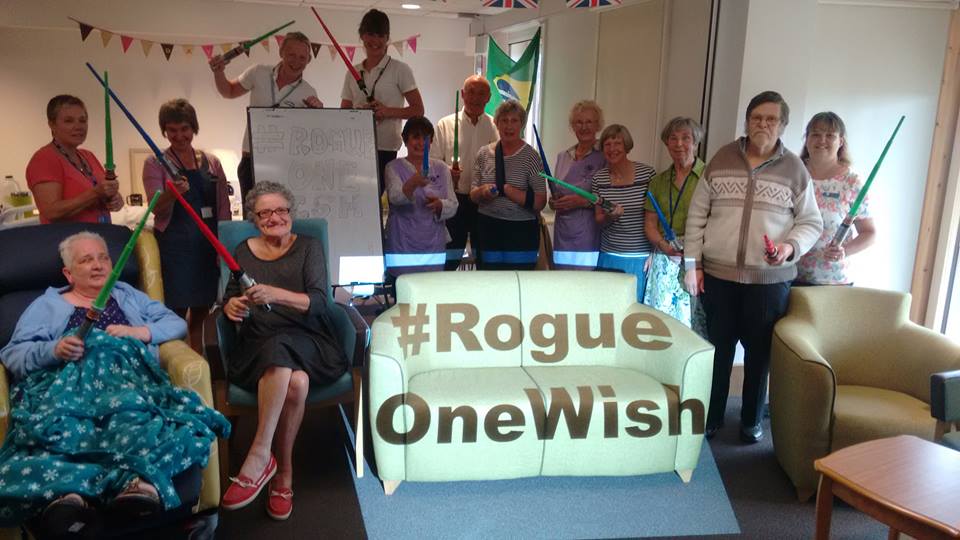 Andrea Hanvey has also set up a fundraiser on behalf of St. Michael's Hospice as a thank you for the care they gave her husband. You can donate here.
For those of us who are lucky enough to have the luxury of waiting for the release date with excitement, Rogue One: A Star Wars Story will hit theaters on December 16, 2016.
–MovieSpoon Staff
Movie Magic: The De-Aging Technique of The Irishman
Have you read Izzy yet? If so, you know that Izzy makes the apples that give the Gods their youth and immortality. It also seems Robert De Niro discovered one of Izzy's apples too… In Martin Scorsese's upcoming biographical film, he stars as Frank "The Irishman" Sheeran, a labor union leader and alleged hitman for the Bufalino crime family. The trailer for the movie, which will premieres NEXT WEEK (!), also features a "de-aged" De Niro. "We're so used to watching them as the older faces," Scorsese said in an interview on the A24 podcast. "Does it change the eyes at all? …If that's the case, what was in the eyes that I liked? Was it intensity? Was it gravitas? Was it threat?…How do we get that? I don't know." Some might consider this magic and I for one can't wait to see the impact of Izzy's apples on screen for myself. 😉
"Captain Marvel" Retains Top Slot at the Box Office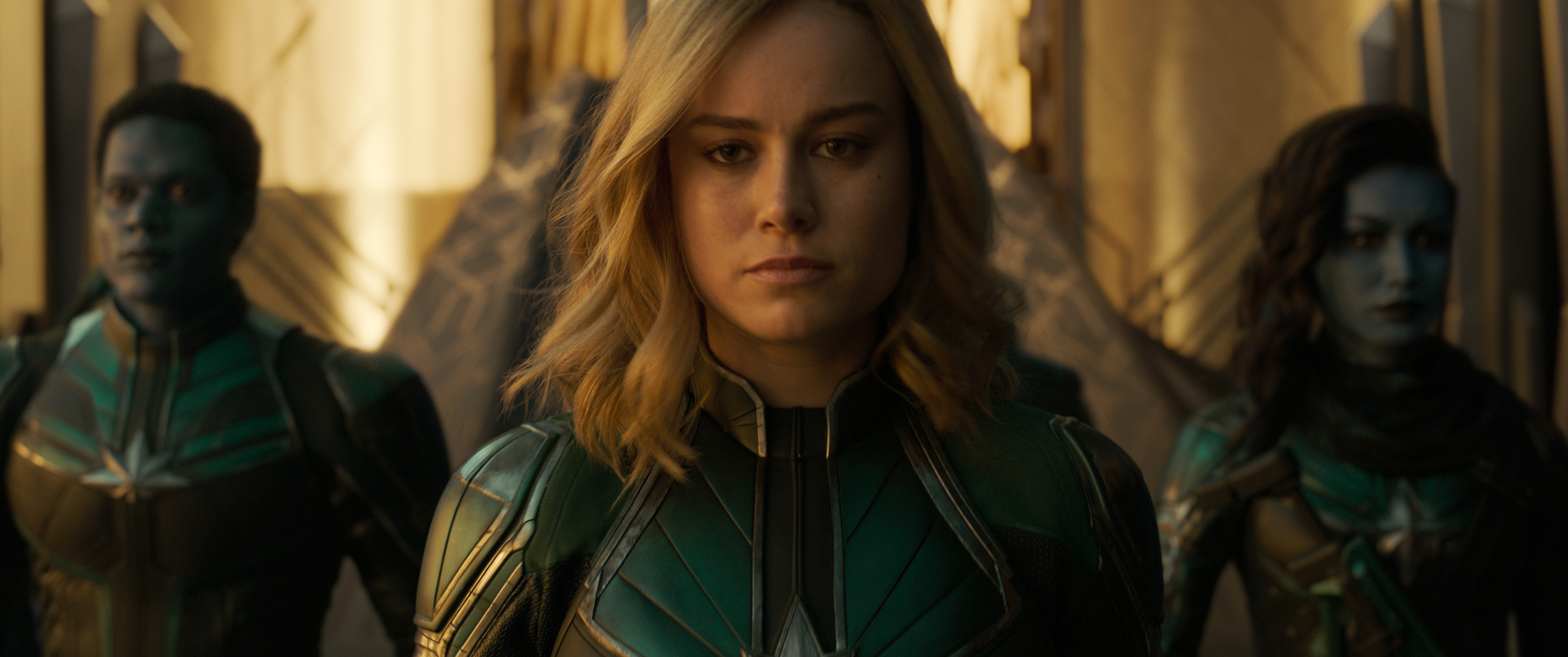 It's no surprise that in its second weekend, the first Marvel Cinematic Universe of 2019 is still riding high. Captain Marvel, the latest in the MCU with Brie Larson starring as the lead, generated another $69 million over the weekend, placing its domestic total at $266 million. Tallying up the international box office, the film's global total to date is $760 million. Despite the online controversy, the film is looking to be another strong box office smash for Disney and Marvel.

As for the premieres for the weekend, and there were plenty, they were all over the map. Just below Captain Marvel was the animated adventure Wonder Park, bringing in $16 million, another film with controversy when the director's name was removed from the picture after sexual harassment charges. Five Feet Apart, the dying teen drama about a romance amid cystic fibrosis, only came in at #3 with a weekend gross of $13 million. And debuting the lowest in the top 10 for debuts was Captive State, a sci-fi dystopian tale, only making $3 million. The film debuted so low the little film No Manches Frida 2 was able to sneak about it at #6 with a gross of $3.8 million.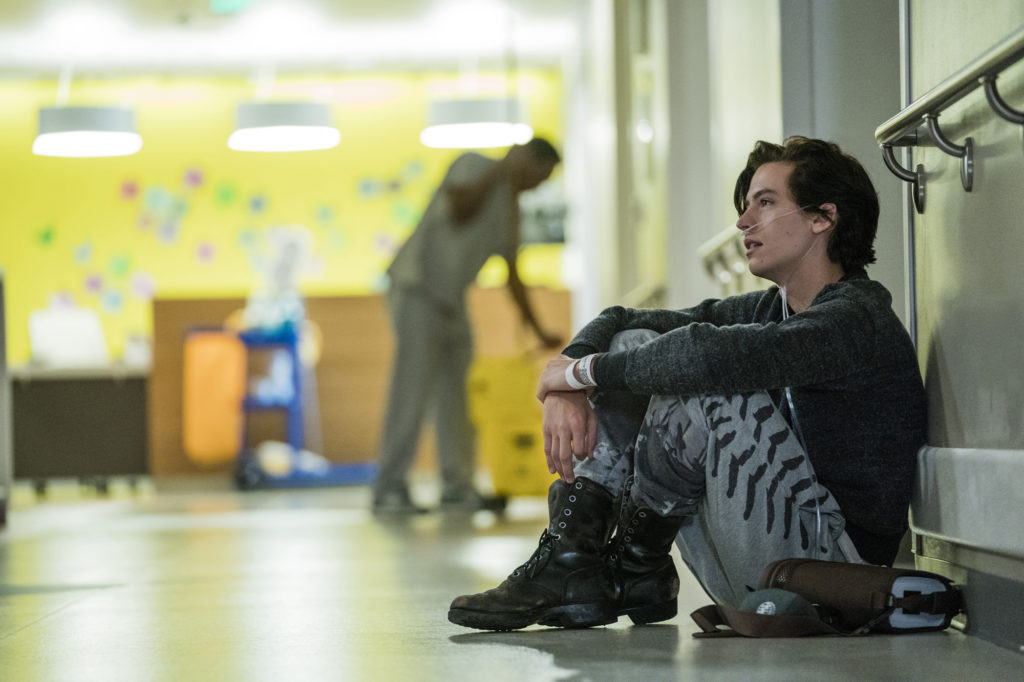 Drops were fairly low all around for the returning films, mostly because Captain Marvel was dominating the previous weekend. The only milestone worth noting is that The LEGO Movie 2, after six weeks at the box office, finally cracked $100 million. And the sun is now setting on Green Book's post-Oscar run by coming in at #10 for the final weekend of its top 10 run over the past few weeks.

View the full top ten weekend box office results below:
Captain Marvel ($69,318,000)
Wonder Park ($16,000,000)
Five Feet Apart ($13,150,000)
How to Train Your Dragon: The Hidden World ($9,345,000)
Tyler Perry's A Madea Family Funeral ($8,085,000)
No Manches Frida 2 ($3,894,000)
Captive State ($3,163,000)
The LEGO Movie 2: The Second Part ($2,135,000)
Alita: Battle Angel ($1,900,000)
Green Book ($1,277,000)

Next weekend, Captain Marvel may very well have some competition when Jordan Peele's new horror film Us hits over 3,600 theaters.

"Dragon" Continues To Soar, "Funeral" Close Behind, "Green Book" Back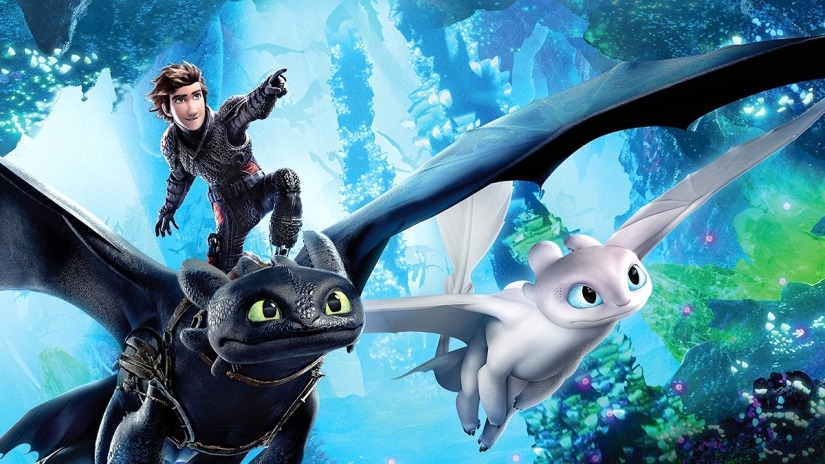 With little competition for the weekend, How to Train Your Dragon: The Hidden World, the third in the animated fantasy saga, was able to secure the box office once more. In its second weekend, the animated epic made $30 million to push its domestic total to $97 million. So far the film has done about the same as the previous film and is on track to stay in the top 10 for a few more weeks in March.
Debuts this weekend were small with one big exception. Tyler Perry's latest Madea film, A Madea Family Funeral, naturally made a relatively big splash with its dedicated audience. Starting at #2, the film made $27 million for its first weekend. No word on the budget yet but it's most likely on a budget as most Tyler Perry productions are, so it's safe to call this a success, especially for debuting with a box office so close to Dragon.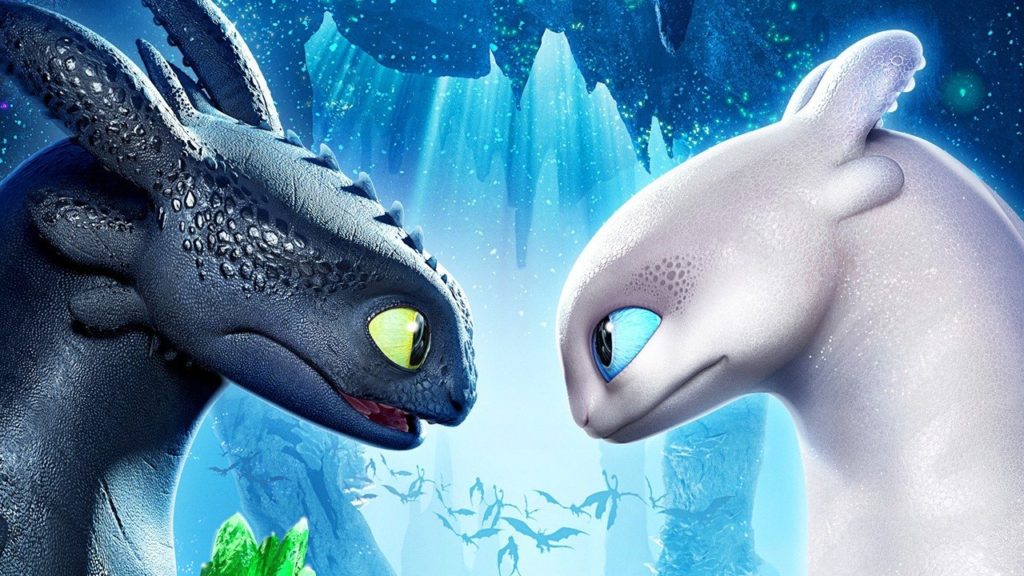 The rest of the premieres were not as strong at all. Greta, the new thriller starring Chloe Moretz, debuted all the way down at #8 with $4.5 million box office. To be fair, however, the film was in a constant battle for its spot as three other films also reported earnings around $4 million for the weekend. Of note, Green Book, fresh off winning the Academy Award for Best Picture one weekend ago, splashed back into more theaters to arise even higher in the top 10 with its domestic total now sitting at $73 million. Don't count on it remaining there long as bigger blockbusters will be swooping as we plow through the last remnants of winter movies.
Check out the full listing of the top 10 box office weekend results below:
How to Train Your Dragon: The Hidden World ($30,046,000)
Tyler Perry's A Madea Family Funeral ($27,050,000)
Alita: Battle Angel ($7,000,000)
The LEGO Movie 2: The Second Part ($6,615,000)
Green Book ($4,711,000)
Fighting With My Family ($4,691,284)
Isn't it Romantic ($4,645,000)
Greta ($4,585,000)
What Men Want ($2,700,000)
Happy Death Day 2U ($2,516,000)
Next weekend is once again all about Marvel as their latest superhero solo film, Captain Marvel, will be appearing in 4,100 theaters.