Movie Review: 'Wonder Woman' Finally Brings Heroism to the DCEU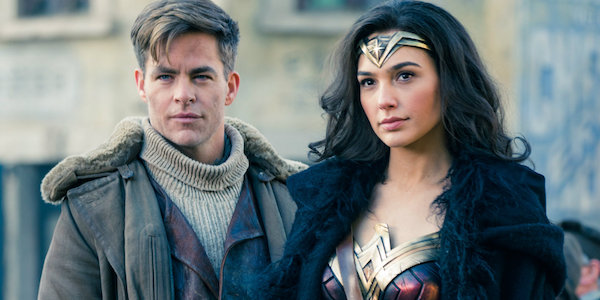 Wonder Woman almost feels like an old fashioned summer superhero flick in how her character is chipper, noble and heroic, taking time out of her mission to save a war-ravaged village or acknowledge the accomplishments of an ice cream vendor. The movie has its faults with uneven characters, inconsistencies with the mythology and some unintentionally hilarious moments, as when Wonder Woman is somehow able to conceal her sword inside the back of her dress when infiltrating a German party. But even these issues appear as classic nitpicking of a rather solid summer superhero movie. It's also a joy of a film to look at with the fitting grittiness of a German battlefield, the foggy streets of London and the lavishly colorful island of Amazons.
For trying to push the character as a feminist icon, Wonder Woman is surprisingly well-defined and morally driven to not just be a female version of Superman waving the girl power flag. Best of all, there's hardly any DC Comics Easter eggs or tie-ins for this film to link it to the other DC Comics movies.
This may be a letdown for comic book fans, but I found it refreshing that Wonder Woman, no matter how she'll be portrayed in this fall's Justice League, can exist within her own world outside of the extended universe. Her first film is much too pure as popcorn entertainment to be muddied by the conflicting themes of Batman v Superman or the neon trash that was Suicide Squad. Sometimes you just need a less complicated story of one woman trying to decapitate the God of War as a refreshing reminder about the simple joys of comic book superheroes.
[author title="About the Author" image="http://popstermedia.com/wp-content/uploads/2015/07/mark_mcpherson-300×221-150×150.jpg"]Movie Reviewer Mark McPherson has been all about movies since working at a video store in his youth. His talents range from video editing to animation to web development, but movies have always been his passion to write about.[/author]
Director Patty Jenkins Confirmed for Wonder Woman Sequel – YES!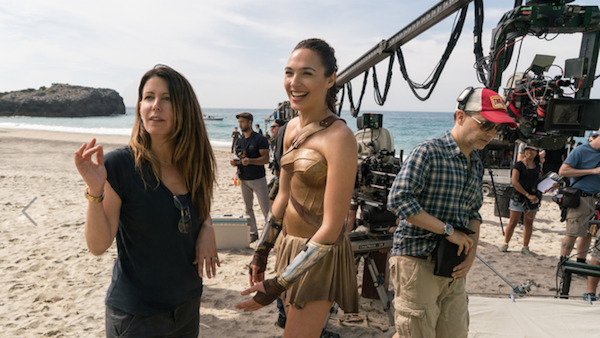 Patty Jenkins Is Back!
[dropcap]I[/dropcap]f there's one thing Hollywood knows how to do, it's taking something that works and sticking with it. Usually, that just means we get beat over the head with sequels until a franchise is run into the ground. However, sometimes, we actually get more of what we want. Case in point: Patty Jenkins will be returning to direct the Wonder Woman sequel.
Variety reported that Patty Jenkins has officially sealed the deal for the new project. Considering how much she was praised for her work on Wonder Woman (2017), it's no wonder. The superhero film was highly anticipated due to the fact that it was the first big Marvel or DC pic to focus on a female lead. The fact that it was also helmed by a female director was an added bonus.
Related: 'Wonder Woman' Smashes Female-Directed Opening Weekend Record
DC Comics films hadn't been doing so hot with the critics, so there was a lot riding on this. Luckily, Patty Jenkins delivered. Wonder Woman earned $813 million at the worldwide box office. It also received a 92% "certified fresh" rating on RottenTomatoes.
Wonder Woman Returns
Naturally, Patty Jenkins isn't the only fantastic female to be returning. Gal Gadot, who plays Wonder Woman herself, is also signed on for the project. Gadot was likewise praised for her work on the new movie. She was charismatic, loving, strong, graceful and accepting.
Unfortunately, we have to wait a while to see the new movie. Wonder Woman 2 is scheduled for release on December 13, 2019. On the bright side, Gadot's Wonder Woman is set to appear in Justice League, which has an earlier release date of November 17, 2017.
Will you be checking out Wonder Woman 2 as soon as it's out? We are already marking our calendars!
–MovieSpoon Staff
'Wonder Woman' Director Patty Jenkins Is the Real Superhero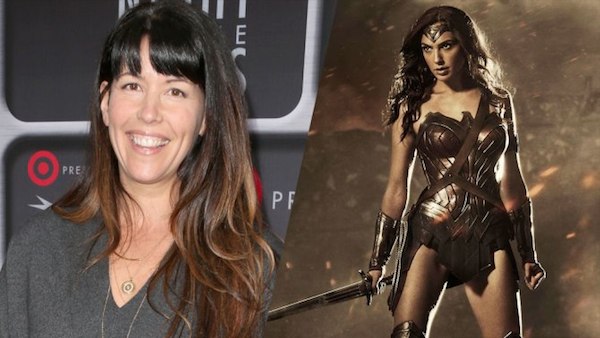 [dropcap]I[/dropcap]t's official: Wonder Woman is a smash hit. From the day the critic reviews came in to the current box office status, the first female-fronted superhero flick from Marvel or DC is making a big splash. Not only is Wonder Woman an exceptionally fun blockbuster, it's also paving the way for women in the superhero genre. In fact, it's the highest grossing opening by a female director EVER.
Patty Jenkins took the reins on the first DC Comics success story. Jenkins had only one previous feature under her belt prior to Wonder Woman (not including a handful of TV movies). However, her one feature was Monster, starring Charlize Theron, so it was a good one to have on her resume.
Now Wonder Woman has cemented Jenkins' status as a director to be reckoned with. It opened this weekend to a stellar $100.5 million. That means it passed up the previous record holder, Fifty Shades of Grey, which opened to $85.1 million.
Given all the praise the new movie is receiving, chances are it's going to make even more people curious about seeing it. More people equals more money, so Wonder Woman is right on track to continue climbing.
Read more:
'Wonder Woman' Is the Fantastic DC Movie We've Been Waiting For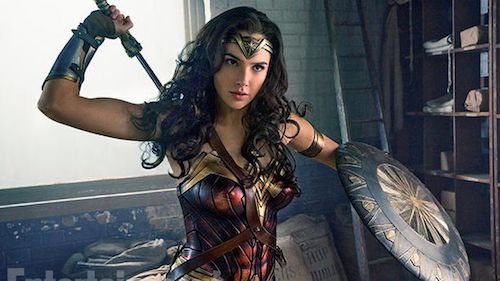 [dropcap]L[/dropcap]ook out, Marvel! DC has (finally) entered the arena. The Marvel Cinematic Universe has been dominating the box office, the critic scores and, well, pretty much everything. In comparison, the DC Comics movies have been a tragic disappointment. That is, until Wonder Woman came along.
DC is paving the way with the first female-fronted superhero movie in these two competing franchises. Considering the way DC movies like Suicide Squad and Batman v Superman turned out, fans weren't very optimistic. Not to mention, this would be a bad movie to flub. If the first female-fronted superhero movie bombed, what kind of hope could we have for more female leads in the future?
The Votes Are In
Luckily, DC is finally using this time to shine. Wonder Woman is set to debut on June 2, but the critic reviews are already in. Rotten Tomatoes, which aggregates critic reviews, has given the blockbuster a stellar 96% "fresh" rating. That means 96% of critics gave it a thumbs up. That's the absolute highest rank ANY Marvel or DC movie has received.
The overall consensus is that both the story and the cast are fantastic. Set during World War I, the plot follows Amazon princess Diana as she discovers a pilot who was nearly killed in a plane crash. He fills her in on what's happening in the world, and Diana vows to help.
Gal Gadot stars as Diana (aka Wonder Woman, for the uninitiated in the comic world), and Chris Pine plays the pilot Steve Trevor. Joining them are Connie Nelson, Robin Wright, Danny Huston, David Thewlis and Ewan Bremner.
If Wonder Woman is any indication of where DC will go from here, things might finally be looking up. You hear that, Marvel? It's time to step up your game!
This article originally appeared on GOATLife.com.