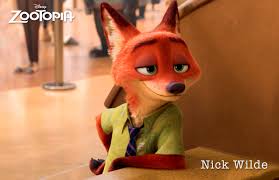 Zootopia held onto its perch at the top of the domestic and worldwide leader boards at the cinema over the weekend, helping nail down a one-two spot for the across the globe for the world of animation – specifically for production studios Disney and Fox.
Zootopia in two weekends has brought in worldwide revenues of $431.3 million, according to movie monitor Rentrak. Its domestic take, to date, has reached $142.6 million, as it added on another $50 million on the domestic front over the weekend.
Kung Fu Panda 3 slipped to No. 12 on the domestic front with a weekend take of $1.6 million, but its worldwide ranking kept it at No. 2 across the globe with a worldwide Friday through Sunday haul of $28.6 million. The overweight bear voiced by Jack Black has taken in $355.9 million since its release.
Deadpool came in third for the total take among current releases on the worldwide market with total revenues at $708 million, followed by The Revenant with $440.5 million in total revenue since its December release.
But the domestic market has a surprise contender with 10 Cloverfield Lane taking in $25.2 million in its first weekend. That's approximately half of what Zootopia snapped up on the domestic front, but it's also close to two and a half times what Deadpool took in from U.S. theaters ($10.8 million), which saw 10 Cloverfield Lane and Deadpool come in at No. 2 and No. 3 slot in the United States, respectively.
After Deadpool, the Top Ten for U.S. theaters included London Has Fallen ($10.6 million), Whiskey Tango Foxtrot ($4.6 million), The Perfect Match ($4.1 million), The Young Messiah ($3.4 million), The Brothers Grimsby ($3.1 million), Gods of Egypt ($2.5 million) and Risen ($2.2 million).
Box office tallies are for the week ending 3/13/16.