L
eave it to
Stephen Colbert
to figure out the best possible way to introduce a new Star Wars character. As the self-proclaimed geek has guessed from keenly analyzing every second of the 
Rogue One: A Star Wars Story
trailer, there's a new guy on the block, and Colbert's got the details.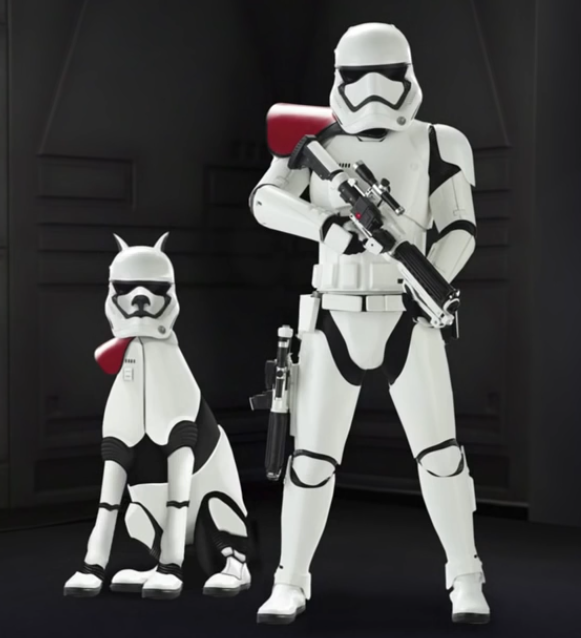 Colbert first turned to the discussion on the Rogue One reshoots that are taking place before suggesting things they should add in while they are messing around with the script anyway. His ideas range from a stormtrooper K-9 unit to Chewbacca getting to wear a "Chewbacca Mom" mask.
Colbert then announces that there's a new trailer out, and in it, we get to see more of a character that was only hinted at in the first trailer.
"I'm way more excited about another character who you never see in the trailer, you only hear. Sharp-eyed listeners might be able to pick this character out."
The late night host then played a clip of the first trailer, which shows off Felicity Jones in her rebellious role as Jyn Erso.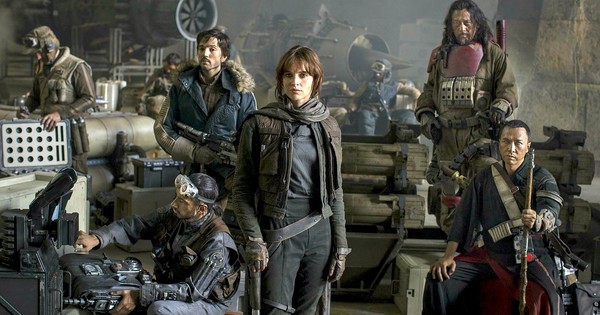 "Okay, did you catch it?" Colbert then asks after the clip ends. Then it's time for the big reveal: "It's the exciting new Star Wars character Whooping Willie."
Colbert asks to hear Whooping Willie's catch phrase again, and that's when the siren blasts from the first trailer sound off one more time and a picture of the mysterious 'new' character is put on full display.
It only gets better from there. Next, Colbert shows off a full trailer complete with Whooping Willie, a blue-faced, furry armed creature that can't stop whooping. In the new trailer, we get to see Whooping Willie hanging out with both good guys and bad, lurking (shouting) in the background, running alongside stormtroopers and approaching AT-ATs with no sneakiness whatsoever.
Check out the trailer below:
What a grand debut Whooping Willie makes!
Read more to watch the real Rogue One trailer: