U
PDATE
: Some recent comments from
Carrie Fisher
's family indicated that the late star would still be appearing in
Star Wars: Episode IX
. However, that's apparently not the case.
The Star Wars Celebration took place over the weekend. There were lots of big revelations, especially because the trailer for The Last Jedi just debuted. However, a few fans wound up a little disappointed.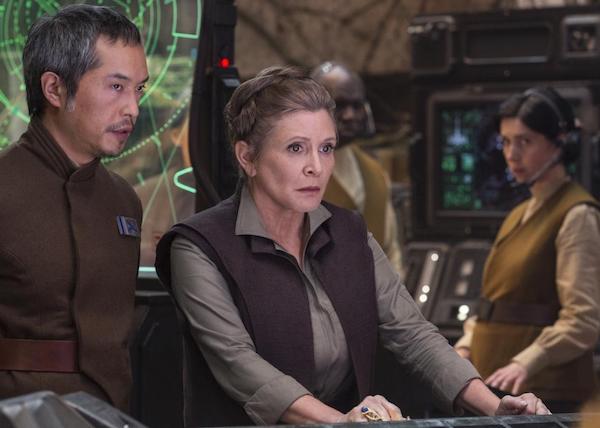 It turns out, Carrie Fisher won't be appearing in Episode IX. Kathleen Kennedy, president of Lucasfilm, clarified the truth. "We were well underway with Episode IX in our thoughts," she said. "We had not written the script yet. We've regrouped. We started over in January, so, sadly, Carrie will not be in nine. We'll see a lot of her in eight."
Related: Carrie Fisher, 'Star Wars' Actress, Dead at 60
That makes more sense, since Fisher already had taped parts of her role for Episode VIII.
Read more to see what Carrie Fisher's family said: