'Trainspotting 2' Reunites Ewan McGregor With Original Cast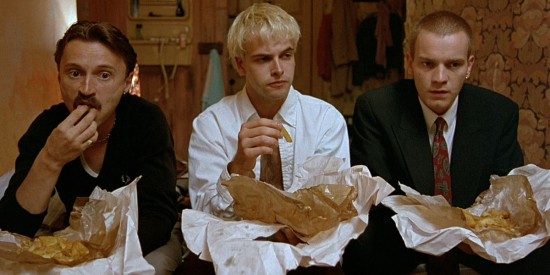 [dropcap]I[/dropcap]t's hard to forget such an iconic film as Trainspotting that set a distinct tone for British pictures of the 1990's. During an era where Pulp Fiction captivated the decade with Quentin Tarantino, director Danny Boyle certainly stood out as a top director to watch with this being his earliest masterpiece.
Based on the novel by Irvine Welsh, it's a milestone of filmmaking on the subject of heroin junkies and the UK punk aspect. The freaky scene of a dead baby crawling around a ceiling in a hallucinatory vision is still hauntingly etched in my mind.
Since Trainspotting, Boyle has become a notable director with a packed filmography. He dabbled in science fiction with the cult classic Sunshine, received an Oscar win for directing Slumdog Millionaire and most recently did an exceptional job directing Steve Jobs.
Now he is returning to his big hit that put him on the map. Though it may not carry the rather blunt title of Irvine Welsh's sequel novel, Porno, the original cast is returning for this production. Considering it's been twenty years since Trainspotting was released, the actors certainly have aged quite a bit.
In fact, Boyle is counting on them appearing much older to continue the story. But what have these actors been up to this whole time? Take a look back at the legacy of Trainspotting's cast.
Ewan McGregor
The young protagonist of Trainspotting was just starting out in the 1990's with notable romantic roles in A Life Less Ordinary and Emma. But he's perhaps better known by most movie-goers as the young Obi Wan Kenobi of the Star Wars prequels (1999-2005). Since then, McGregor has had a steady career of consistent roles in everything from action (Black Hawk Down) to musicals (Moulin Rouge) to animation (Robots). He's also been very active on the theatre scene, starring in productions of Guys and Dolls and Othello. He was last seen in this year's Jane Got a Gun and is also slated to appear in 2017's Beauty and the Beast.
Ewen Bremner
Bremner has had a decent amount of work as a supporting actor in such blockbusters as Black Hawk Down and Pearl Harbor, both of which he starred alongside Ewan McGregor. Most of his work has been in television appearing as King James in Elizabeth I and Harold from The Lost Room. He is currently set to appear in 2017's Wonder Woman.
Jonny Lee Miller
Miller already had a bit of a name for himself before when Trainspotting with 1995's Hackers. Suggested for his role in Trainspotting by McGregor, Jonny's Scottish accent was so convincing that it led to many believing he was in fact Scottish. His presence wasn't that large on the movie scene, though he was at one point considered for the role of James Bond in 2006's Casino Royale. He has, however, kept very busy with TV roles. Miller guest-starred on many British programs before finally landing his most notable role as Sherlock Holmes on Elementary.
Robert Carlyle
Carlyle may not have as full of a filmography as McGregor, but he has certainly stood out as recognizable talent in the years since Trainspotting. He won multiple awards for his role in 1997's The Full Monty. He had the chance to play a James Bond villain in 1999's The World is Not Enough. But fans of TV's Once Upon a Time will know him best as the sinister Mr. Gold/Rumpelstiltskin, cackling and plotting against storybook characters. Stargate fans will also recognize him as the lead on the short-lived Stargate Universe. His latest role was the titular lead in 2015's The Legend of Barney Thomson, a dark comedy that he additionally directed.
Kevin McKidd
McKidd certainly has had some rather interesting roles since Trainspotting. His presence in TV certainly took off, appearing as Father Deegan on Father Ted and Lucius Vorenus on Rome. Gamers will most likely know him better as the voice of John MacTavish from the Call of Duty: Modern Warfare video game franchise. Kids may recognize him in the role of Poseidon from Percy Jackson & The Olympians: The Lightning Thief. He has additionally done voice work for the animated movie Brave as Lord MacGuffin and the more adult animated video Justice League: The Flashpoint Paradox as Thomas Wayne.
As you can see, most of the cast has risen in their talents so that a Trainspotting sequel is sure to have more marquee value than its predecessor. There's already a lot of enthusiasm from Boyle, the cast and even the original author. In particular, Robert Carlyle noted that the script he read was quite emotional. If the positive energy generated by all involved is anything to go by, we could be looking at a daring return to form for the already legendary director.
Trainspotting 2 is set to film sometime this year with a tentative release date of 2017.
[author title="About The Author" image="http://popstermedia.com/wp-content/uploads/2015/07/mark_mcpherson-300×221-150×150.jpg"]Movie nut Mark McPherson has been all about movies since working at a video store in his youth. His talents range from video editing to animation to web development, but movies have always been his passion to write about.[/author]
"Ralph" and "Grinch" Steal Slow Box Office Weekend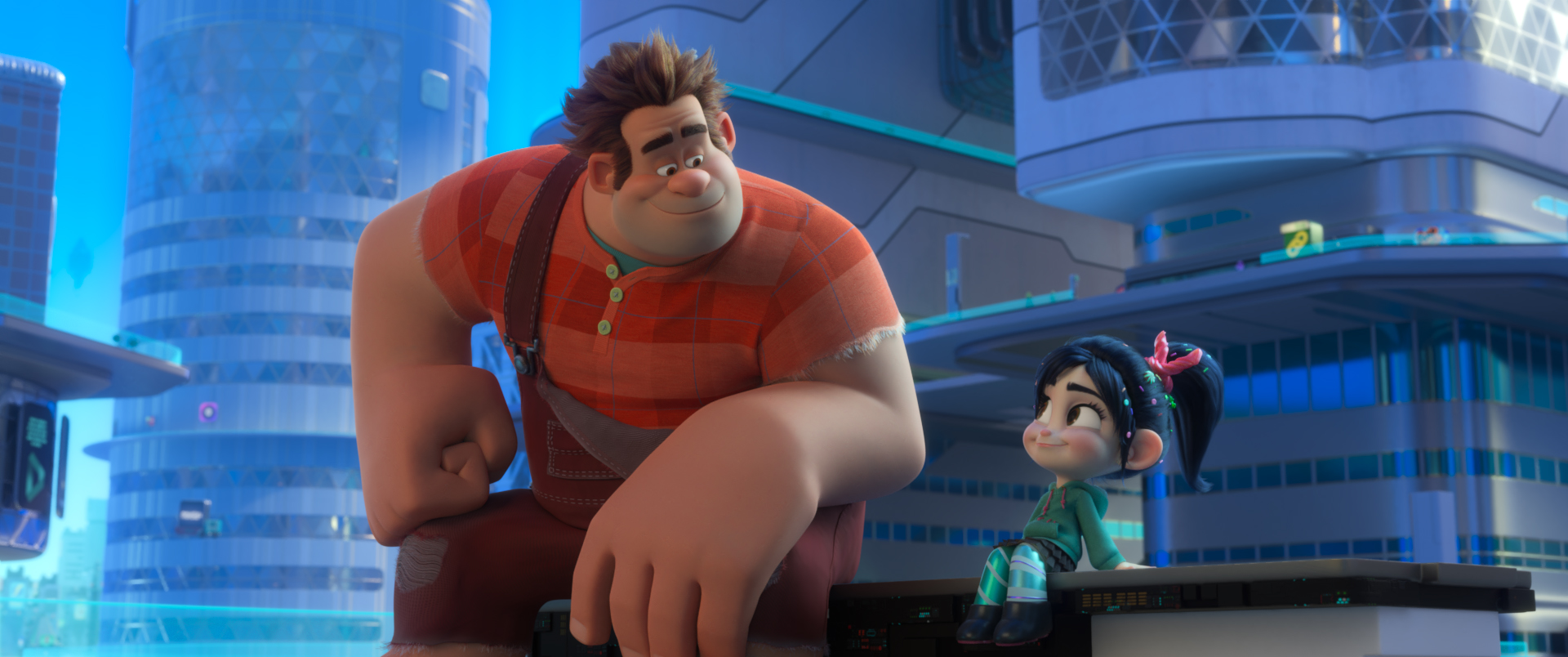 Aside from the re-release of Schindler's List, there is nothing new in the box office for the weekend. Seriously, there's nothing. And I thought last weekend was slow. With no new films in the running, it's pretty much a repeat as the box office takes a snow day.
Once again, no surprise, Ralph Breaks The Internet is still on top. In its third weekend, the animated Disney adventure grossed $16 million for the weekend and $140 million for its domestic total. It still has a ways to go to top its $175 million but it should be closing in soon. Also no surprise following closely behind is Dr. Seuss' The Grinch, the computer-animated holiday comedy based on the book by Dr. Seuss. After five weekends, it's still in the top 5, making another $15 million for the weekend and $223 million domestic total. Worth noting is that, despite this weekend being slow, the movie only took a 15% dip from last weekend. And you can bet it'll be sticking around for the rest of December.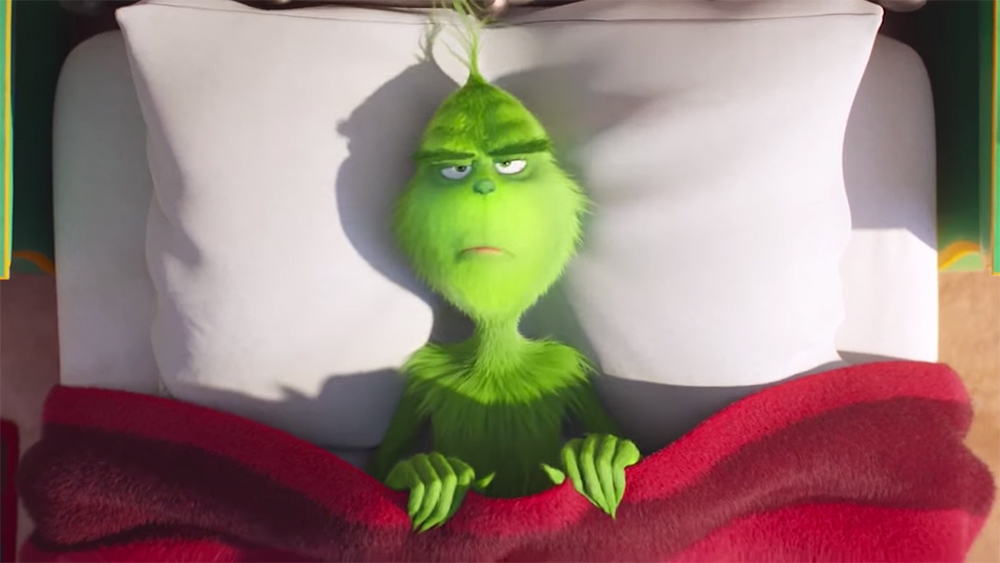 As for everything else, very few films moved from their spots with one exception. Green Book, the historical racial drama, is picking up steam and has moved up from #10 last weekend to #7 after being added to more than 100 more theaters. Good word of mouth is getting around about this film as its domestic total is now sitting at $19 million for being in less than 2,000 theaters after four weekends.
Check out the full box office results below:
Ralph Breaks The Internet ($16,141,000)
Dr. Seuss' The Grinch ($15,175,000)
Creed II ($10,322,515)
Fantastic Beasts: The Crimes of Grindelwald ($6,805,000)
Bohemian Rhapsody ($6,000,000)
Instant Family ($5,600,000)
The Possession of Hannah Grace ($3,935,000)
Robin Hood ($3,585,000)
Widows ($3,175,000)
Green Book ($3,100,000)
Next weekend, the break is over and genre movies will be in full swing. Mortal Engines, a CGI-heavy fantasy, will debut in 3,000 theaters. The Mule, a new drug-related drama directed and starring Clint Eastwood, will premiere in 2,400 theaters. And Sony's new animated superhero film, Spider-Man: Into the Spider-Verse, will be hitting 3,400 theaters. It's a pretty much a sure bet that Spider-Man will take that weekend, given its PG-rated superhero appeal and the big word-of-mouth it's getting from critic circles.
"Ralph" Reigns Again on Slow Box Office Weekend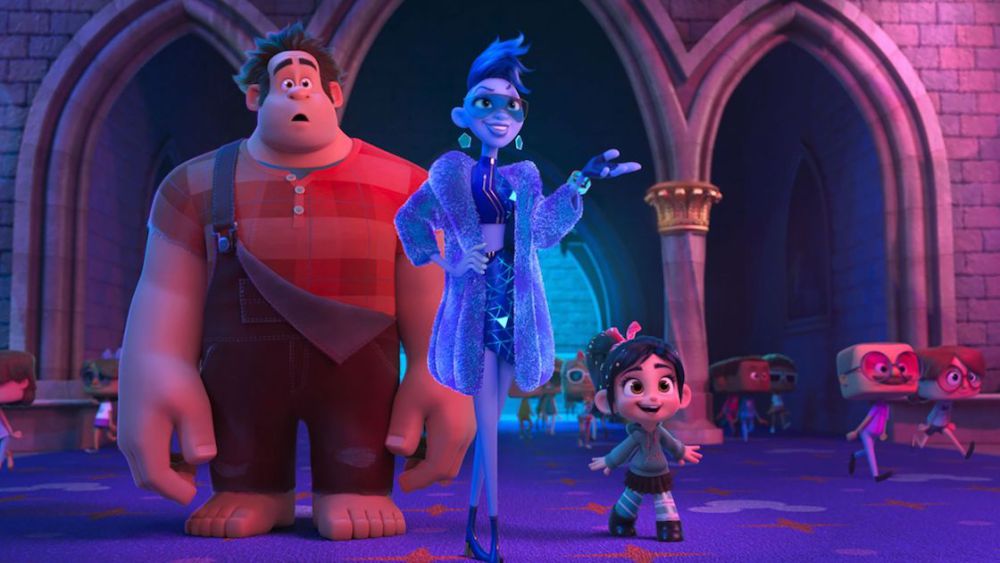 We're currently in the eye of the fall movie storm. All is fairly quiet this weekend. The only new release was that of a small horror film, The Possession of Hannah Grace. So small, in fact, that it only came in at #7 for the weekend with a gross of $6.5 million. As such, few films moved very far from their spots. Last weekend's winner, the animated adventure Ralph Breaks The Internet, was once again on top, even though it wasn't a very strong second weekend of $25 million, a 54% drop. Still, the film has made $119 million so far and is well on its way to covering its $175 million budget.
Surprisingly jumping up a spot is Dr. Seuss' The Grinch, the latest animated film Illumination Studios based on the classic Christmas book. The film jumped up from #3 to #2, making $17 million with the domestic gross now up to $203 million. Creed II, the sequel to the Rocky spinoff, took a step down for its second weekend, grossing $16 million with a domestic total of $81 million. It's no surprise that the biggest drop of the weekend was Fantastic Beasts: The Crimes of Grindelwald, the sequel to the Harry Potter spinoff. Due to low critic ratings and poor fan reactions, the film tumbled 61% with its domestic gross sitting at $134 million.
View the full top 10 box office winner for the weekend below.
Ralph Breaks The Internet ($25,756,000)
Dr. Seuss' The Grinch ($17,730,000)
Creed II ($16,832,863)
Fantastic Beasts: The Crimes of Grindelwald ($11,200,000)
Bohemian Rhapsody ($8,100,000)
Instant Family ($7,150,000)
The Possession of Hannah Grace ($6,500,000)
Robin Hood ($4,700,000)
Widows ($4,400,000)
Green Book ($3,900,000)
Next weekend is so sparse with new content that the biggest release is going to be an anniversary screening of Schindler's List, hitting 1,000 screens. It's a good time to take in some smaller releases as Mary Queen of Scots, Ben is Back, and Vox Lux will be having limited releases. So it's safe to expect a repeat of this weekend's trends in the box office.
"Ralph" Breaks The Box Office, "Creed" Close Behind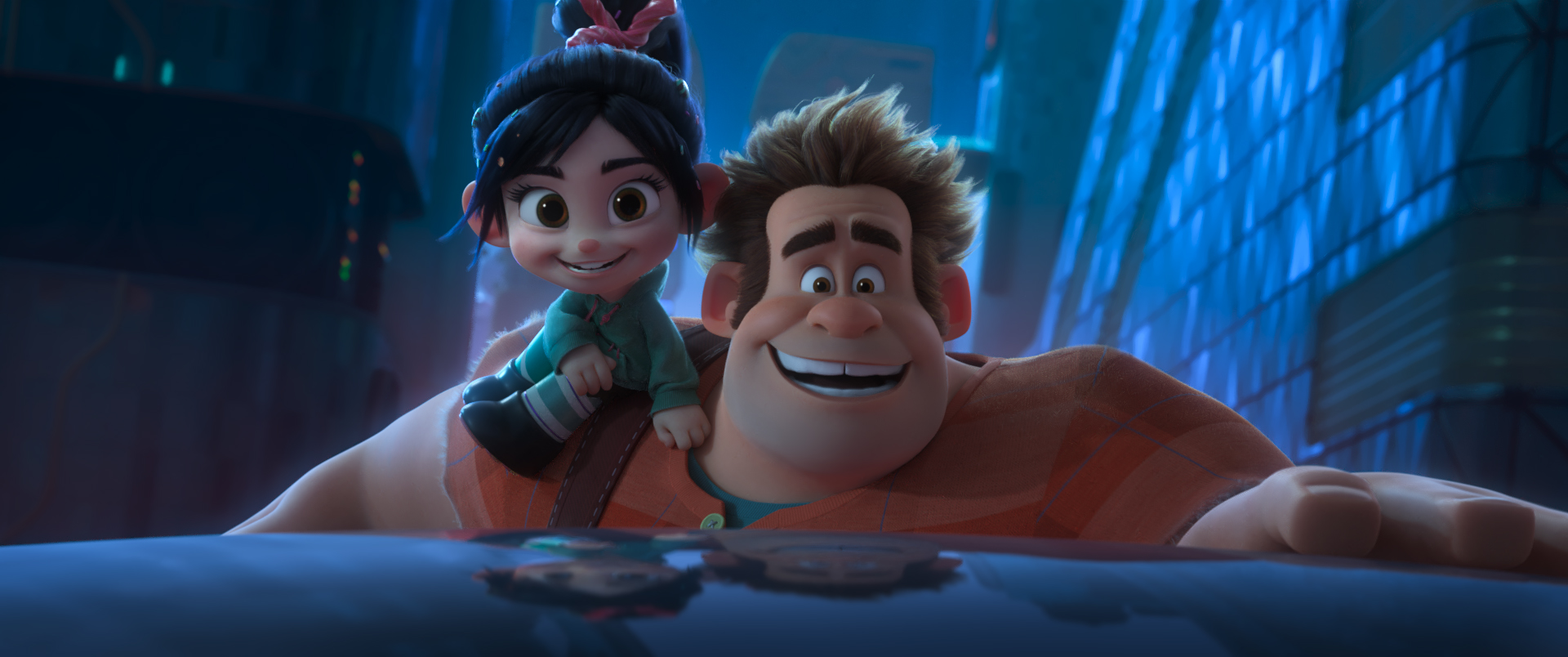 Thanksgiving week is a time for family and there were plenty out to the theater last week for an animated family picture. Ralph Breaks The Internet, the Disney-animated sequel to 2012's video game adventure comedy Wreck-It Ralph, came in at #1 for the weekend with $55 million and $84 million since its debut on Wednesday. This puts it above the Disney studio's previous Thanksgiving hit Moana, which had a 5-day total of $82 million.
Not too far behind is Creed II, the sequel to the Rocky spin-off starring Michael B. Jordan and Sylvester Stallone. The boxing sequel took in $35 million for the weekend and $55 million since Wednesday. This is a stronger opening than the first film which came in at $29 million for the weekend.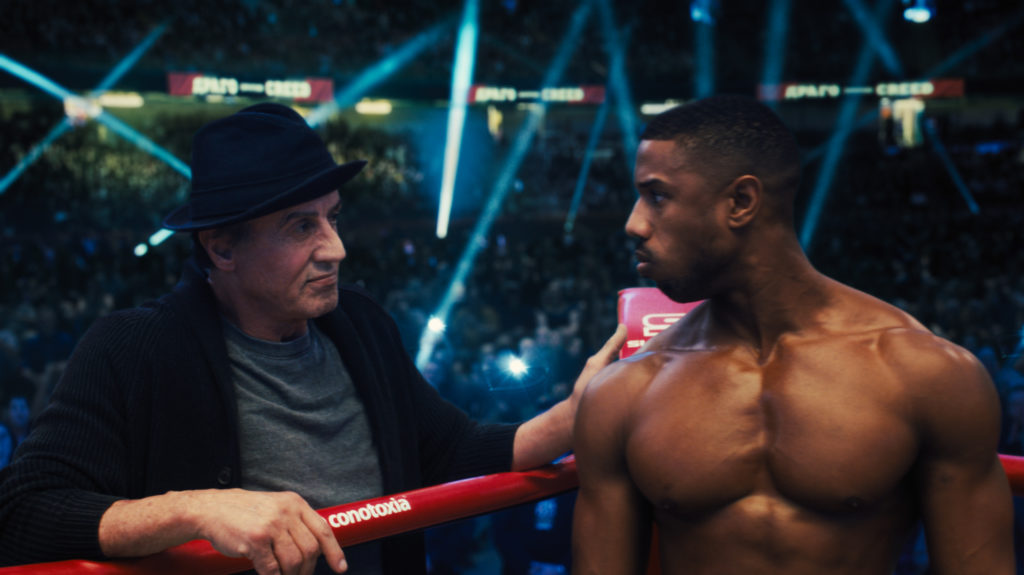 And it was slim leftovers for the two other debuts. Robin Hood, the latest action remake of the classic tale, came in at #7 with only $9 million for the weekend, $14 million since Wednesday. Green Book, a drama about a black singer in the racist south of America, came in at #9 for its expanded week to make $5 million for the weekend and $7 million for its domestic total.
The Crimes of Grindelwald is not fairing to well for its second weekend. The Harry Potter spin-off has dropped to #4 with a domestic weekend gross of $30 million, a 52% drop. The film still hasn't cleared its $200 million budget with a domestic gross of $117 million and it looks like it may never cross that mark as we head into December with more genre titles. Beating it out for #3 is Dr. Seuss' The Grinch, the theatrically animated adaptation by Illumination, that is proving to have great legs coming into the holiday season. Worth noting at #10 is A Star Is Born, its domestic total now having crossed $191 million to make it one of the most profitable films of the year.
View the full top 10 box office results for the weekend below:
Ralph Breaks The Internet ($55,672,000)
Creed II ($35,293,000)
Dr. Seuss' The Grinch ($30,210,000)
Fantastic Beasts: The Crimes of Grindelwald ($29,650,000)
Bohemian Rhapsody ($13,855,000)
Instant Family ($12,500,000)
Robin Hood ($9,125,000)
Widows ($7,955,000)
Green Book ($5,443,000)
A Star is Born ($3,005,000)
Next weekend is, well, it's pretty dead. So dead that a ghost movie is occupying the rather blank spot. Possession of Hannah Grace, a modest horror production, will be arriving in under 2,000 theaters. So it's fair to say you can expect Ralph to breakthrough for another weekend of success.