The Predator Makes Mild Blast For Weekend Debut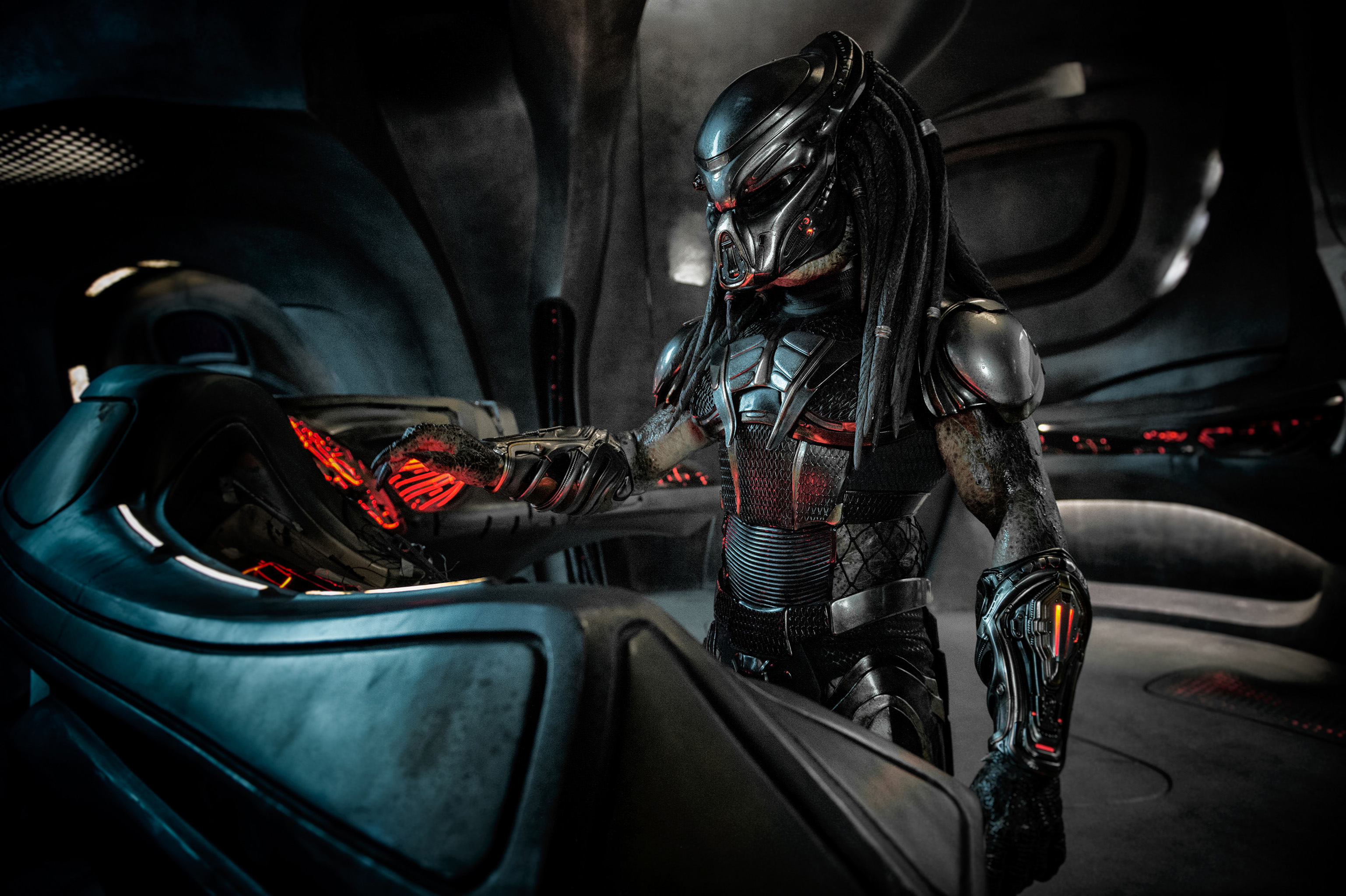 While last weekend was a stellar box office debut for The Nun, the weekend is much more low-key with reduced debuts and descending grosses. Shane Black's The Predator, the latest sequel to sci-fi/horror Predator franchise, came in at #1 but still made a small amount with a box office debut of $24 million. It has a ways to go before toppling its beefy budget of $88 million, but it may survive through a rather slow September.
The Nun was not too far behind as a pleasing horror picture from Warner Bros' The Conjuring universe. In its second weekend, the film made $18.2 million. While this is a 66% drop from its first weekend, the film did have an amazing start on its premiere that the total domestic is sitting at $85 million. So far, it's the biggest success of September as the other premieres are not doing so well. A Simple Favor, the new comedy by Paul Feig, only made $16 million. White Boy Rick, a true crime story starring Matthew McConaughey, brought in $8.8 million. And even further down the list is Unbroken: Path to Redemption, the new religious sports film by Pure Flix, came in with $2.3 million.
No surprise that the strong films from August are still chugging away with small drops. Crazy Rich Asians, the hit romantic comedy, only took a 33% drop with its domestic total now at $149 million. The Meg, the giant shark movie starring Jason Statham, only took a 37% drop with a domestic gross of $137 million. And even Searching, the social media mystery movie, only took a 30% drop to have a total sitting at $19 million.
View the full top 10 weekend box office below:
The Predator ($24,000,000)
The Nun ($18,200,000)
A Simple Favor ($16,050,000)
White Boy Rick ($8,800,000)
Crazy Rich Asians ($8,700,000)
Peppermint ($6,070,000)
The Meg ($3,805,000)
Searching ($3,200,000)
Unbroken: Path to Redemption ($2,350,000)
Mission: Impossible – Fallout ($2,315,000)
Next weekend, The Predator will do battle with fantasy, drama, and politics. Eli Roth's The House With a Clock in its Walls, a family-friendly fantasy film, will premiere in 3,300 theaters. Michael Moore's political documentary Fahrenheit 11/9 will debut in 1,500 theaters. And the Dan Fogelman directed drama Life Itself, starring Oscar Isaac and Olivia Wilde, will hit 2,500 theaters.
"Lego" Makes Little Splash at #1 For Weekend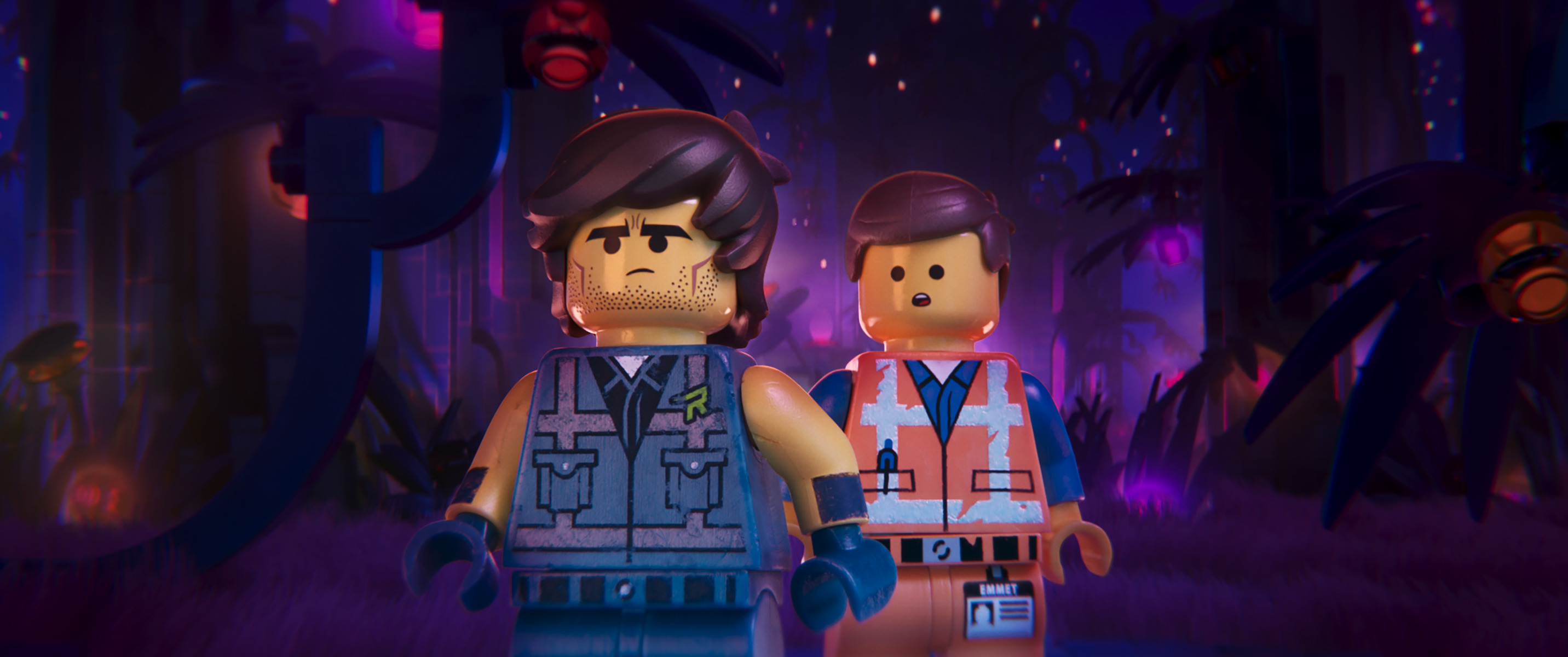 As we head into February, a larger crop of films are headed to the theater to take the top spot away from films that have been dominating the top 5 for quite some time. And while most of the older films were knocked a few spots down, the champions of the weekend didn't exactly have the grandest of debuts for being so high on the charts.
While it's no surprise that The Lego Movie 2, the sequel to 2014's surprise hit of an animated film, was at #1, it wasn't by as hefty an amount as the previous movie. The animated sequel premiered at $34 million, surprisingly weak considering how strong the last film did on its first weekend. Still, it's by far the highest of the weekend box office. Just below it at #2 was the gender-based comedy What Men Want, starring Taraji P. Henson and Tracy Morgan, coming in with $19 million. And just below that was the thriller Cold Pursuit, starring Liam Neeson and Laura Dern, at #3 with $10.8 million. And debuting even further down at #6 is the new horror film The Prodigy with a weekend debut gross of $6 million.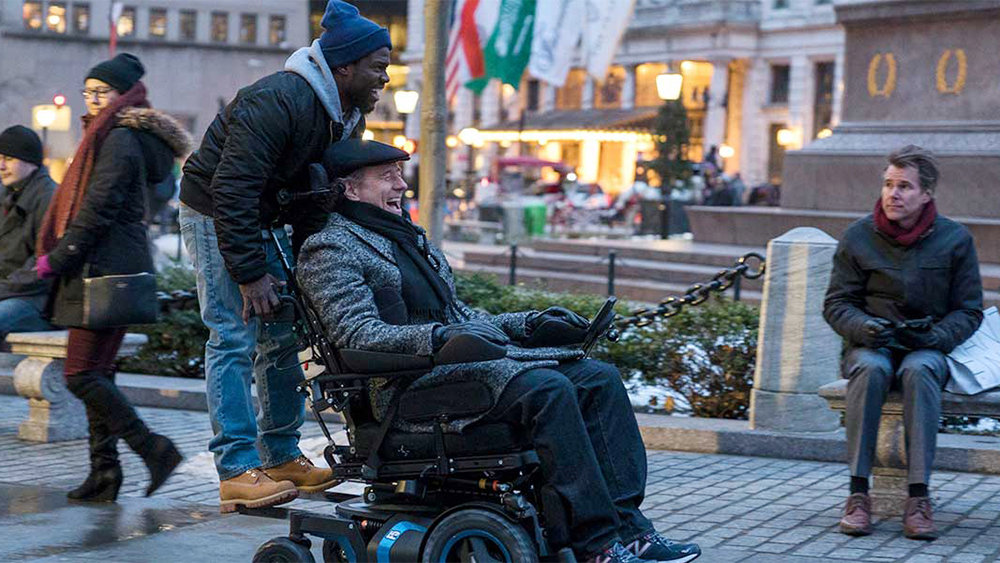 Aside from the thriller Miss Bala taking the biggest dip of the weekend at 60%, most returning films took very low drops in box office. The lowest drops were for the heartwarming dramas of The Upside and Green Book, only dropping 16% and 18% respectively. Finally being knocked out of the top 5 was Aquaman with a current domestic gross of $328 million and Spider-Man: Into the Spider-Verse with $179 million.
Check out the full top 10 for the weekend below:
The Lego Movie 2: The Second Part ($34,400,000)
What Men Want ($19,000,000)
Cold Pursuit ($10,800,000)
The Upside ($7,220,000)
Glass ($6,422,000)
The Prodigy ($6,004,403)
Green Book ($3,567,000)
Aquaman ($3,300,000)
Spider-Man: Into the Spider-Verse ($3,040,000)
Miss Bala ($2,725,000)
Next weekend will be Valentine's Day weekend where romantic comedy will do battle against futuristic cyborgs and bloody curses. Isn't It Romantic, the romantic comedy satire starring Rebel Wilson, will hit over 3,300 theaters. Happy Death Day 2U, the horror sequel about a woman who can't stop by dying, will premiere to 3,000 theaters. And Alita: Battle Angel, the dystopian sci-fi adventure based on the classic manga, will premiere to 3,700 theaters.
"Glass" Glows Amid Dim Weekend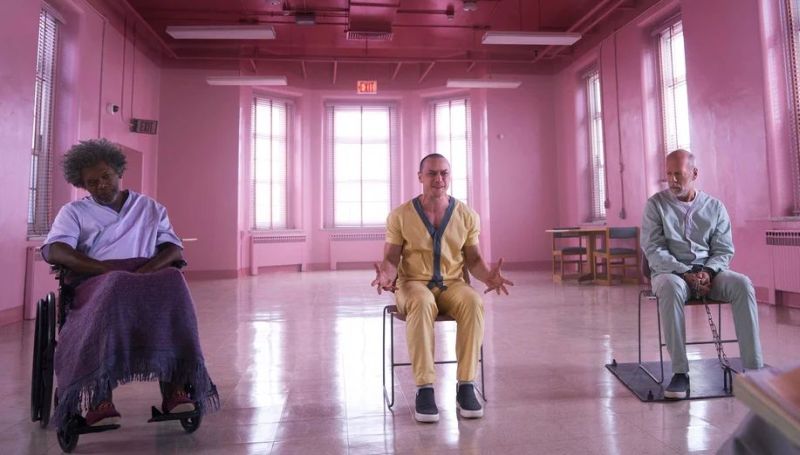 The weekend of the Super Bowl found the box office low about as expected with not a single film making over $10 million for the weekend. As such, there were very few surprises with which films ended up where. Just as with last week, Glass is at #1 for its third weekend, coming in with $9.5 million, shaping up to be another financially successful film from M. Night, though it'll start dropping as we head into February. Just behind it is the dramedy The Upside, pulling up close with $8.8 million as it expanded into a few more theaters for the weekend.
The premiere for the weekend, Miss Bala, a cartel thriller, only debuted at #3 with a box office debut of $6.7 million. Not a very strong opening but it did manage to get just above the December box office hang-on superhero movies of Aquaman and Spider-Man: Into the Spider-Verse, still in the top 5. Green Book, coming up on awards season, soared higher in the box office upon expansion and The Kid Who Would Be King, unfortunately, won't be seeing much of an audience going into February.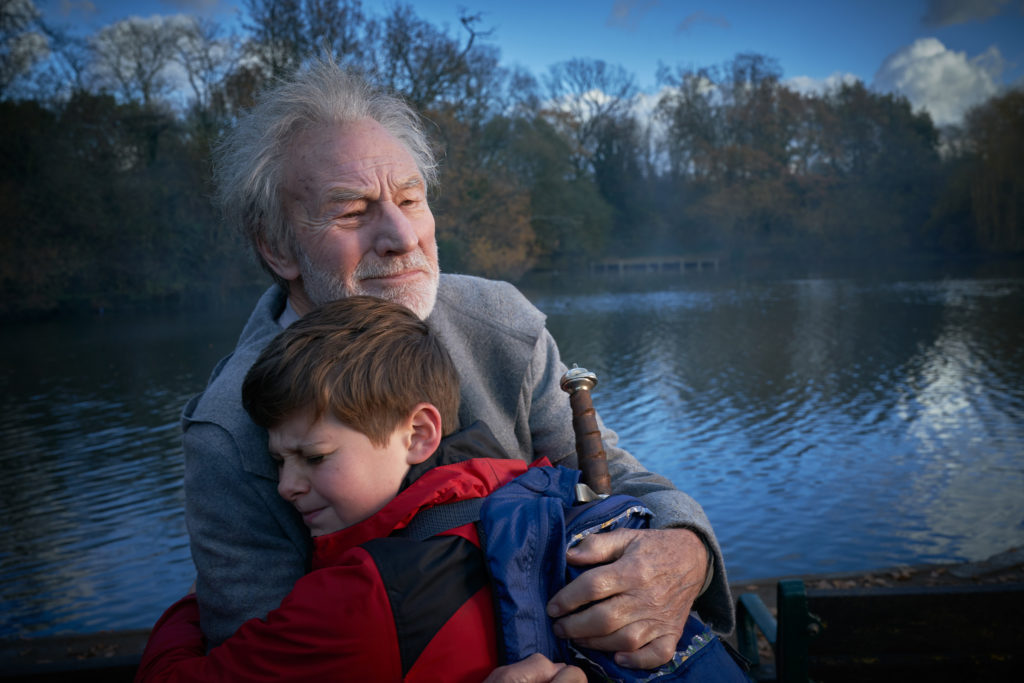 Debuting in a very limited engagement is Peter Jackson's They Shall Not Grow Old, a WWI documentary with restored footage. The film had originally opened the last week of December in a handful of theaters but thankfully expanded into more theaters where it was strong enough to make it to #10.
Glass ($9,535,000)
The Upside ($8,850,000)
Miss Bala ($6,700,000)
Aquaman ($4,785,000)
Spider-Man: Into the Spider-Verse ($4,410,000)
Green Book ($4,317,000)
The Kid Who Would Be King ($4,200,000)
A Dog's Way Home ($3,510,000)
Escape Room ($2,900,000)
They Shall Not Grow Old ($2,405,000)
Next weekend is all about the LEGO. LEGO Movie 2, the animated sequel, will be hitting over 4,000 theaters. Also opening will be the thriller Cold Pursuit in 2,500 theaters, the killer-kid horror The Prodigy opening in 2,500 theaters, and the gender comedy What Men Want in 2,800 theaters.
"Glass" Holds Firm, "King" and "Serenity" Sink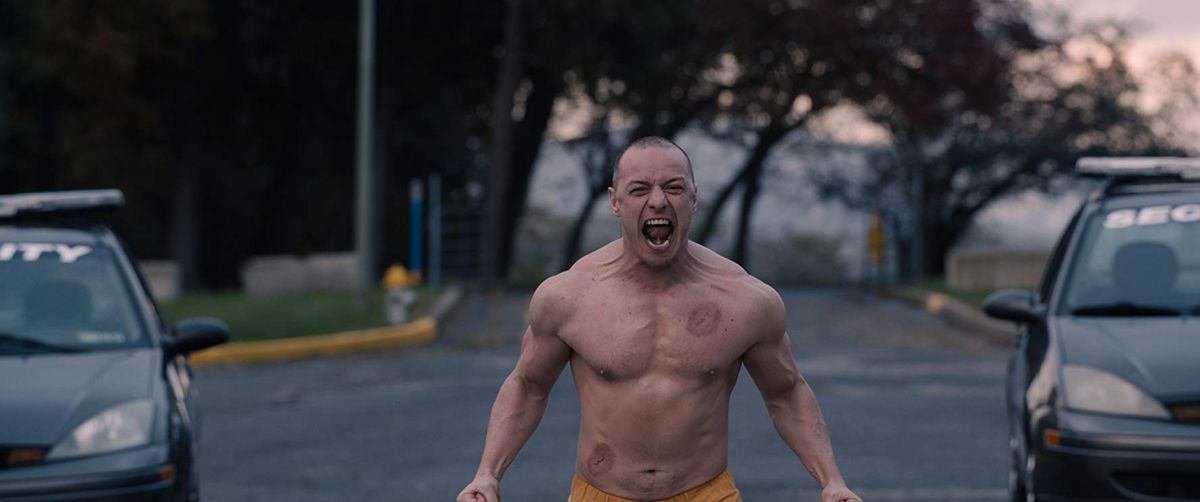 M. Night's Glass already had a lot of hype for being the most anticipated movie of January and the popularity is proving it. Now in its second weekend, the thriller has made another $19 million and has shown itself to be a box office success even in the colder months of January where it's not exactly pulling in the largest of box office numbers. Not exactly a twist from a director known for twists.
The premieres for the weekend didn't fare well at all. The Kid Who Would Be King, Joe Cornish's kid-oriented fantasy of modern knights and demons, debuted only at #4 with a weekend gross of $7.2 million, lagging not far behind Aquaman which made $7.3 million. It seems strange that family entertainment wouldn't be a bigger hit in a month with little of that. But then again, Spider-Man: Into the Spider-Verse is still in theaters and still doing well at #5, proving to have the legs to stick around into February as it continues to win awards for being a groundbreaking animated film.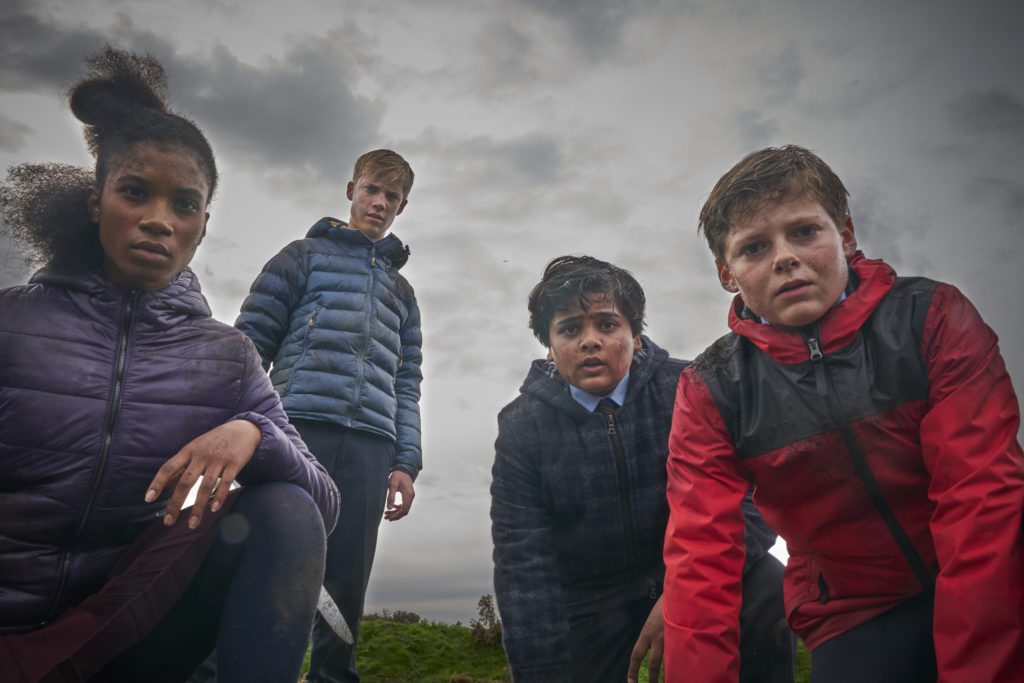 Also debuting lower is Serenity, a new drama by Steven Knight. This one doesn't seem as surprising given both the lack of promotion for the picture and the abysmally negative critic reviews, declaring the film as an early front-runner for the worst of the year. The movie only came in at #8 for the weekend with a gross of $4.8 million.
Worth noting is that Dragon Ball Super: Broly is still hanging in the top 10, latching onto the #10 spot with a gross of $3.6 million. Though not the biggest box office compared to its competition, it's a big success for FUNimation pushing anime into theaters given they've yet to have as big of a release as this one and for such a long time. Most anime they release in theaters are only present for a weekend if that and tend not to crack the top 10 as often. Dragon Ball Super has become the exception and may lead to more anime screenings to larger theater counts in the future.
See the full top 10 for the weekend below:
Glass ($19,049,000)
The Upside ($12,240,000)
Aquaman ($7,350,000)
The Kid Who Would Be King ($7,250,000)
Spider-Man: Into the Spider-Verse ($6,150,000)
Green Book ($5,413,000)
A Dog's Way Home ($5,225,000)
Serenity ($4,800,000)
Escape Room ($4,275,000)
Dragon Ball Super: Broly ($3,600,000)