"The Meg" is Without Bite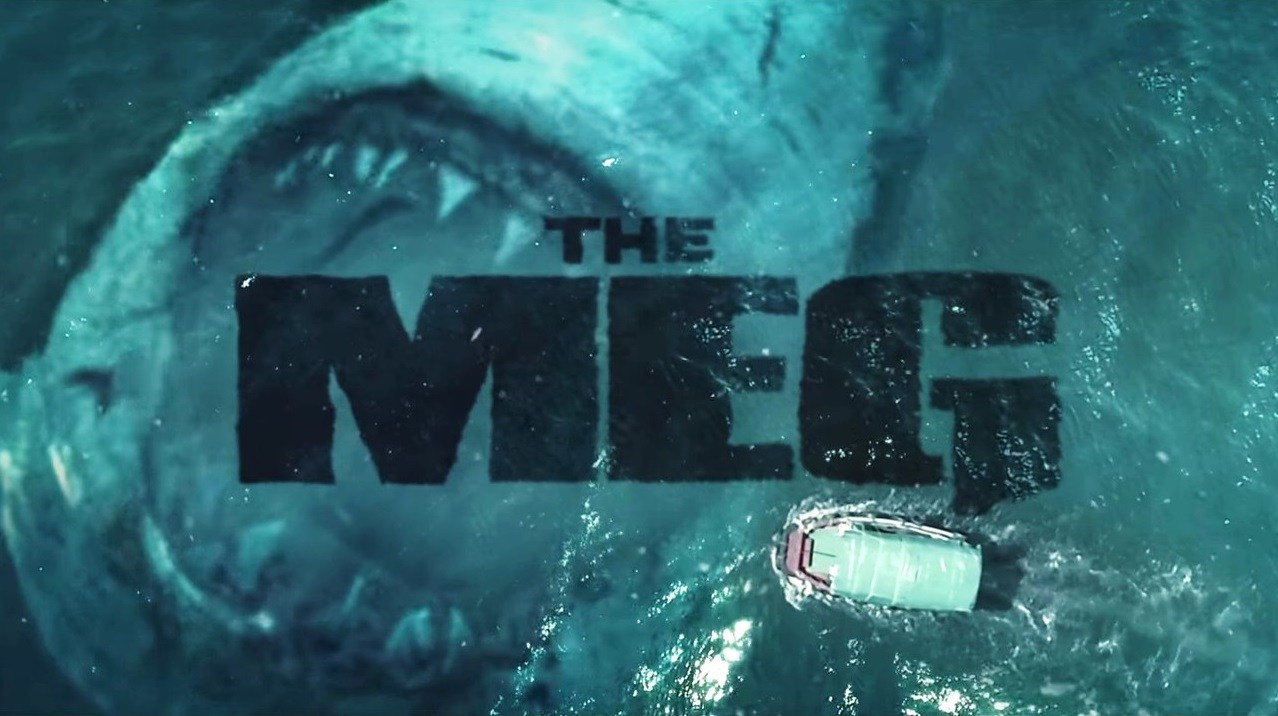 In the swarm of killer shark movies, The Meg does so little to stick out as being more worthy of the theater than the plethora of other B-movies in this subgenre. It's not stern enough to match the character and terror of Jaws. It's not silly enough to duplicate the delicious camp value of Deep Blue Sea. And it's undoubtedly not wild and insane enough to be as goofy a concept as Sharknado. It's rather sad to admit that a heftier dose of special effects for this usually cheap type of movie amounts to little more than a forgettable B-movie, putting in the minimum effort to be earnest and campy.
An expensive underwater research facility is run by a greedy billionaire (Rainn Wilson) with a research team that includes the tattooed bad-girl (Ruby Rose), the "no way" black engineer (Page Kennedy), and the eager to prove herself Chinese scientist (Li Bingbing) with a child randomly wandering the halls. When the facility discovers an unexplored part of the ocean floor, they're excited to discover all the new species. One animal they're not too keen on getting to personally know is the legendary Megalodon, a shark so monstrous in size it can chew through the largest of whales as though they were breadsticks.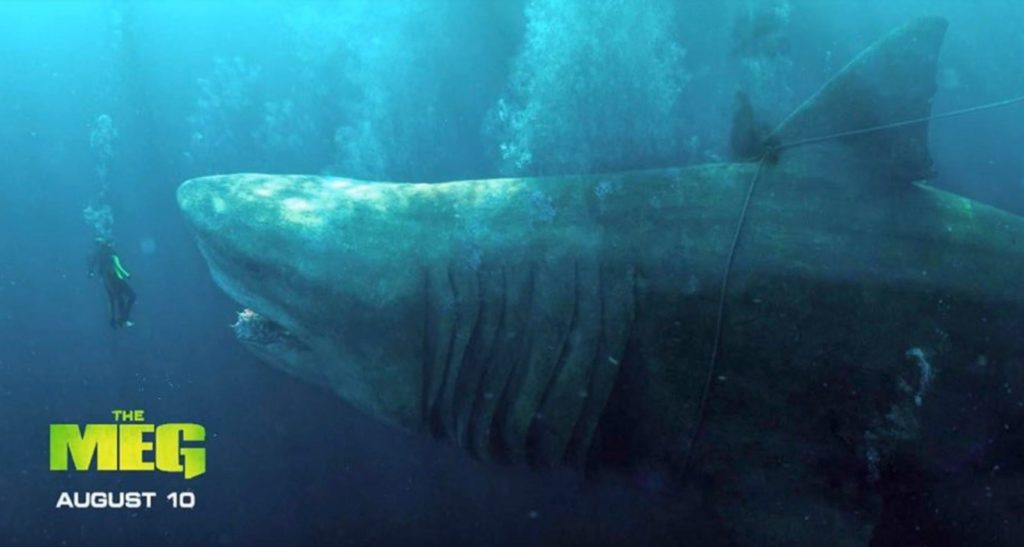 The giant shark damages an exploration vessel that leaves the crew stranded below. The only man for such a rescue is former deep-sea rescuer Jonas Taylor (Jason Statham). He was previously disgraced for leaving people behind during life or death situations, but maybe this time he'll save everyone. Well, perhaps not everyone; the shark has got to eat. And given the PG-13 rating, he won't be eating much off the human menu, feasting more on the filling meals of giant squids and whales.
While there are no quality kills to be had in this creature feature, the film does its best to be as showy and shlocky as possible, striving to be the most average of B-movie storytelling with a blockbuster budget. There are plenty of great shots of the monster looming over vessels and toppling over ships, including a high-tech chase of mini-seacrafts zooming around reefs as the Megalodon pursues. There are also plenty of brilliantly bad lines delivered with a tongue almost too deep in its cheek; scientists will laugh at the term "insertion," the billionaire will mutter that he can't swim, Statham will do his expected trash talking while battling the sea-beast, and a little girl will ask point-blank if her mother bound on a dangerous mission will end up dead. All the actors are trying their best to make this overly expositional monster movie fun, though this tone comes easy for Statham who seems always to have a knowing smirk on his face.
Maybe I've been spoiled by the more bombastic shark movies, but the lack of graphic violence felt like the film was holding back from its grander camp potential. How can you have a shark movie where such an enormous creature attacks one of the most populated beaches on the planet and mostly knocks a few boats and platforms around? I started to spring from my seat when I saw that wide shot of the beach with all those people, hoping the shark would ascend from the waters and swallow a few victims whole. And those hopes were quickly dashed when even the dog is spared from this slaughter, most likely edited back in because people don't like seeing dogs as appetizers. While there are no humans bloodied or gored too visually, there is plenty of underwater life that become massacred. It's an interesting study in MPAA logic; a human mother and daughter being torn to bloody shreds by a giant shark is most likely an R rating, but a whale mom and daughter are PG-13 approved when their tails are bitten off as their blood clouds the ocean.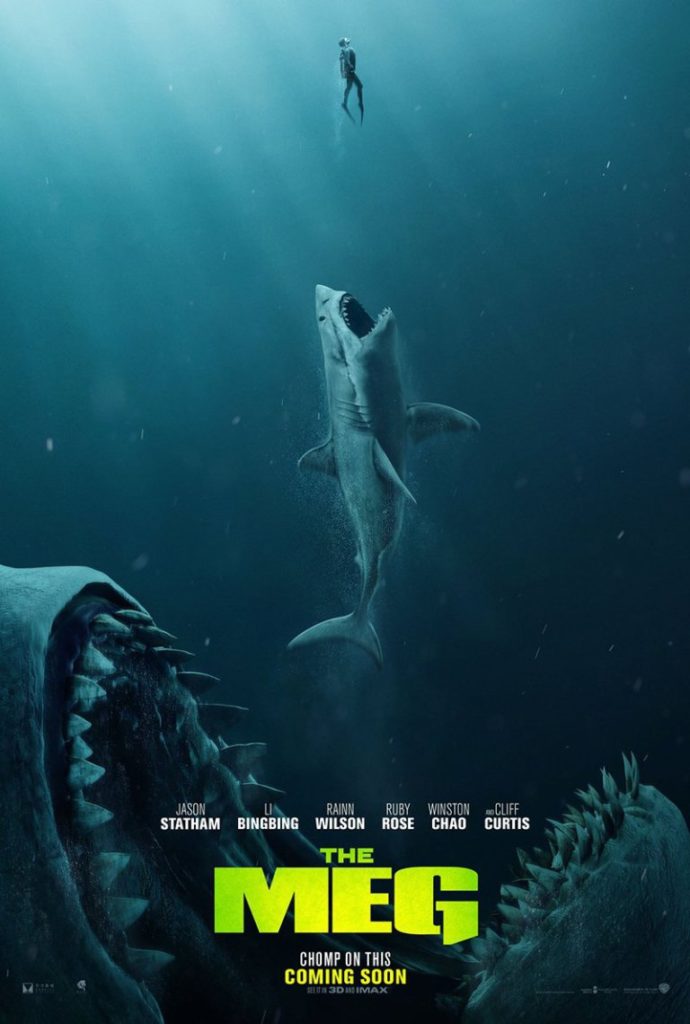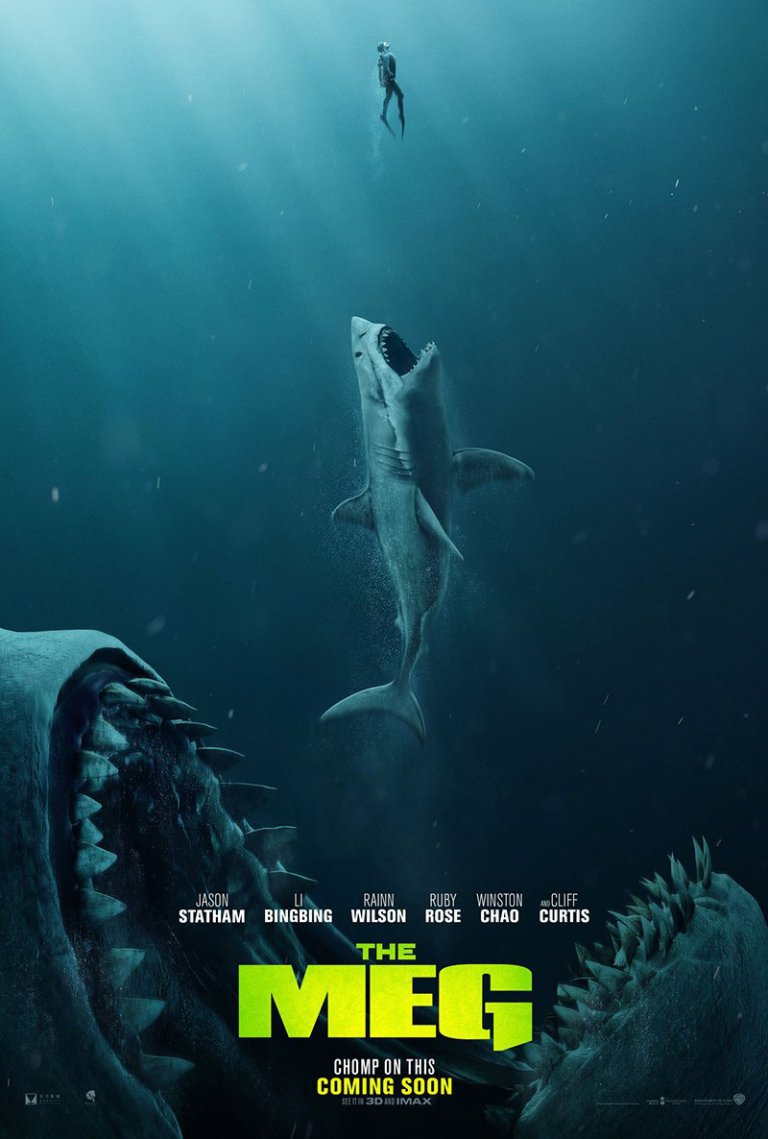 Despite some second-act melodrama that made me ask "where did this subplot come from," there's nothing all that memorable to The Meg. The film's sharper teeth for both horror and comedy are trimmed down to a standard summer blockbuster formula, best suited for those who want a killer shark movie without all the blood and gore, except for some chum and plenty of gored sea creatures. It's a monster movie so severely mid-tier, garnering laughs by formula and scares that come telegraphed, that it'll easily be lost in the endless pile of marine life massacre films. Okay, maybe it'll be remembered as the one with Statham in it; it's hard to forget such a smile.
"Dragon" Continues To Soar, "Funeral" Close Behind, "Green Book" Back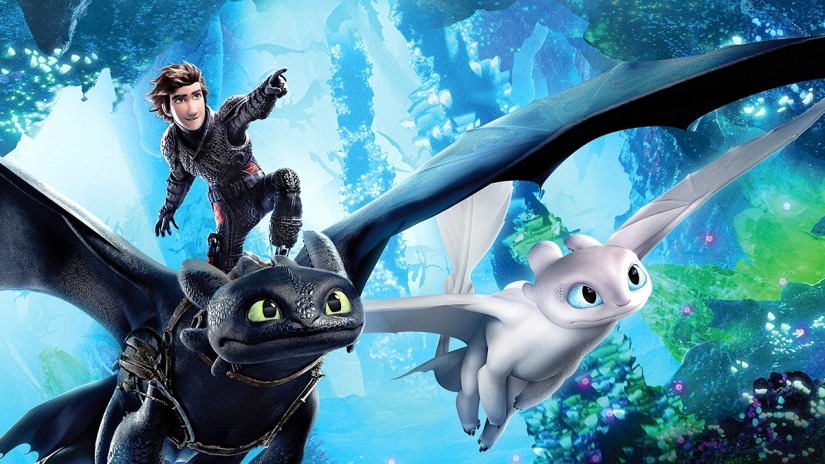 With little competition for the weekend, How to Train Your Dragon: The Hidden World, the third in the animated fantasy saga, was able to secure the box office once more. In its second weekend, the animated epic made $30 million to push its domestic total to $97 million. So far the film has done about the same as the previous film and is on track to stay in the top 10 for a few more weeks in March.
Debuts this weekend were small with one big exception. Tyler Perry's latest Madea film, A Madea Family Funeral, naturally made a relatively big splash with its dedicated audience. Starting at #2, the film made $27 million for its first weekend. No word on the budget yet but it's most likely on a budget as most Tyler Perry productions are, so it's safe to call this a success, especially for debuting with a box office so close to Dragon.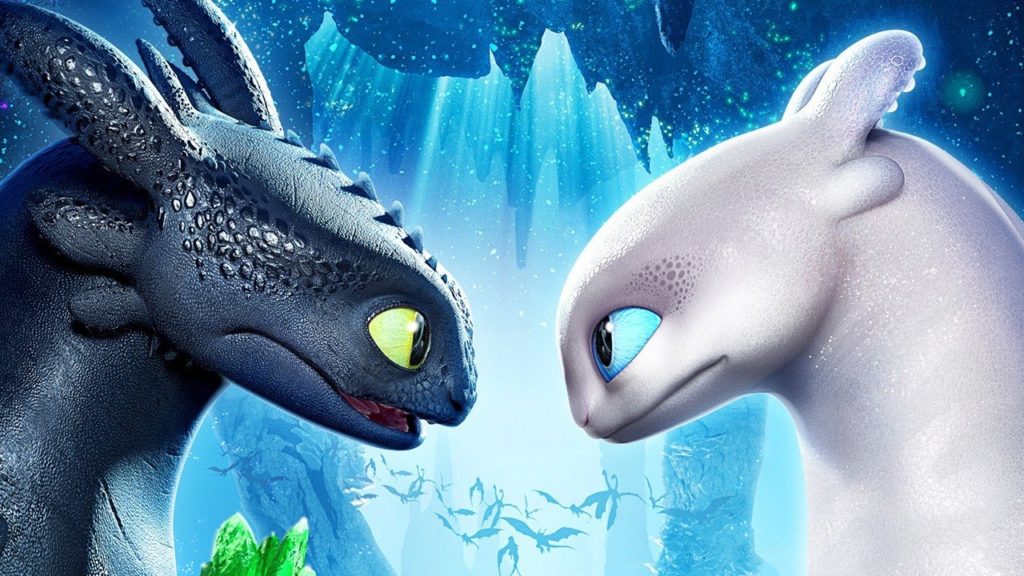 The rest of the premieres were not as strong at all. Greta, the new thriller starring Chloe Moretz, debuted all the way down at #8 with $4.5 million box office. To be fair, however, the film was in a constant battle for its spot as three other films also reported earnings around $4 million for the weekend. Of note, Green Book, fresh off winning the Academy Award for Best Picture one weekend ago, splashed back into more theaters to arise even higher in the top 10 with its domestic total now sitting at $73 million. Don't count on it remaining there long as bigger blockbusters will be swooping as we plow through the last remnants of winter movies.
Check out the full listing of the top 10 box office weekend results below:
How to Train Your Dragon: The Hidden World ($30,046,000)
Tyler Perry's A Madea Family Funeral ($27,050,000)
Alita: Battle Angel ($7,000,000)
The LEGO Movie 2: The Second Part ($6,615,000)
Green Book ($4,711,000)
Fighting With My Family ($4,691,284)
Isn't it Romantic ($4,645,000)
Greta ($4,585,000)
What Men Want ($2,700,000)
Happy Death Day 2U ($2,516,000)
Next weekend is once again all about Marvel as their latest superhero solo film, Captain Marvel, will be appearing in 4,100 theaters.
Review: "Captain Marvel" is a Solidly Sensational Sci-Fi Adventure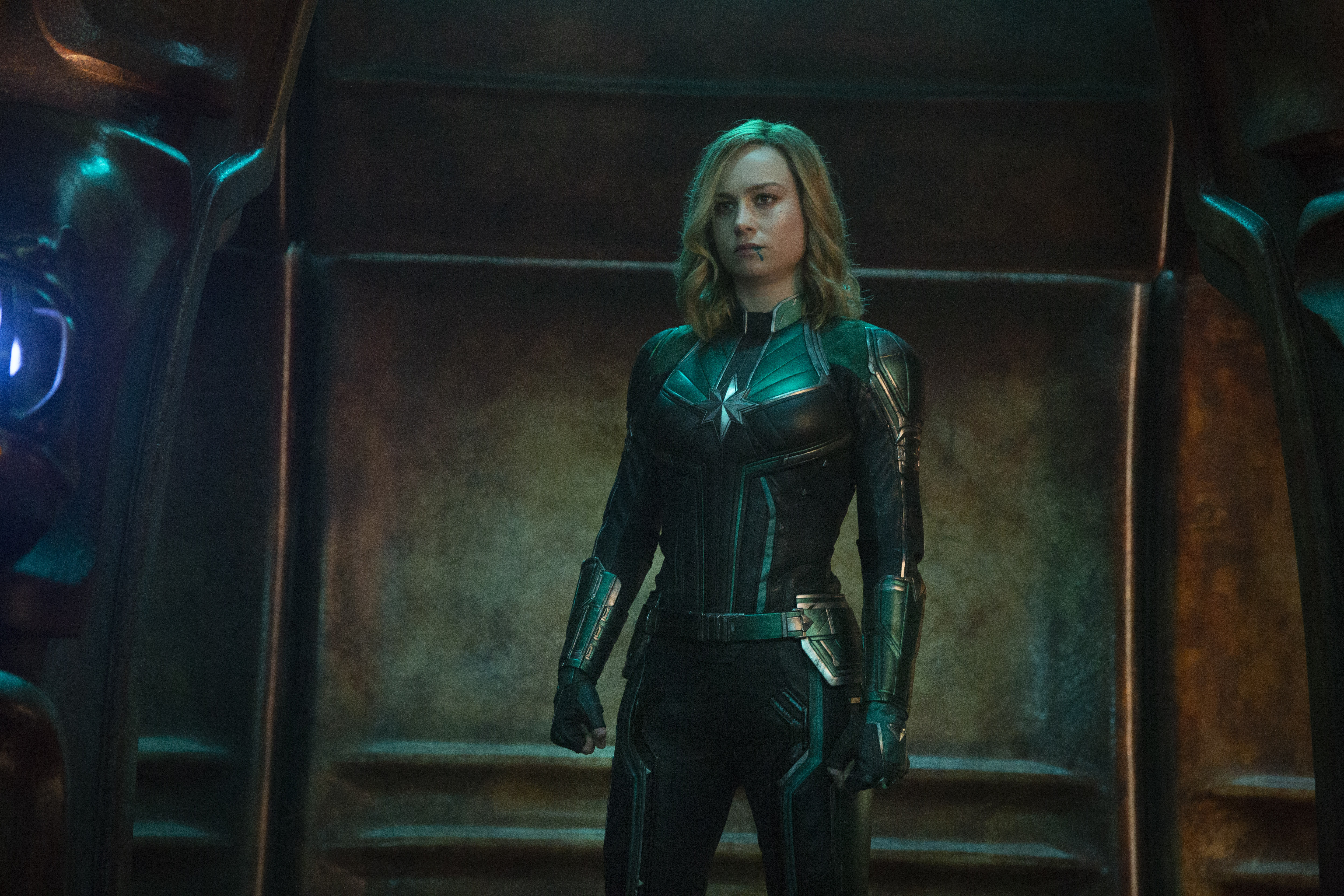 Captain Marvel joins the ranks of the Marvel Cinematic Universe in a much different way. She slides into the MCU via a twisty sci-fi adventure of the 1990s, before the Avengers were formed. And though the film does serve as a strong bridge picture that answers a few more questions about the Marvel universe, the film quickly becomes its own thing and gives its hero a real identity as the powerful addition to the superhero ensemble.

Brie Larson plays Carol Danvers, a woman not sure if she's a human pilot of Earth or a soldier of the Kree empire's Starforce. There's little time to explore these conflicting visions she's having when there's special energy powers to control and a war being waged against the shape-shifting Skrull alien creatures. A detour to 1990s Earth gives her a bit of time to find out more while also hunting down some more Skrulls, leading to some interesting scenarios when combatting aliens that could look like old ladies.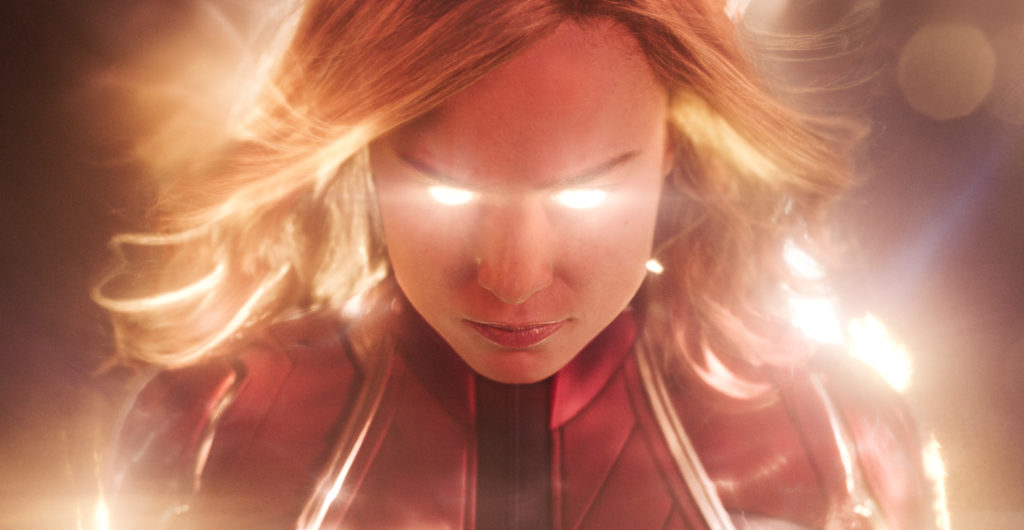 Carol's landing on Earth leads to treading down familiar Marvel timeline territory as well as evoking plenty of dated 1990s bits. What started drawing me into the picture was how the film holds itself back from the obvious. The 1990s setting is used for some gags of video stores and Windows 95, sure, but never goes the extra mile of becoming an aggravating reference fest, keeping a certain vibe the way Guardians of the Galaxy embraced the 1970s and 1980s. And just like that film, there's a nostalgic soundtrack to boot, with choice tracks for just the right cue.

Samuel L. Jackson pops up in the film as a younger Nick Fury with his two eyes still intact. He teams up with Carol in her intergalactic spy adventure and thankfully never goes to the booming lengths he was known for that decade. And the filmmakers could have easily made this younger Fury go full Die Hard 3 or Pulp Fiction but he never does, always keeping that cool persona he has been known for in the Marvel Cinematic Universe.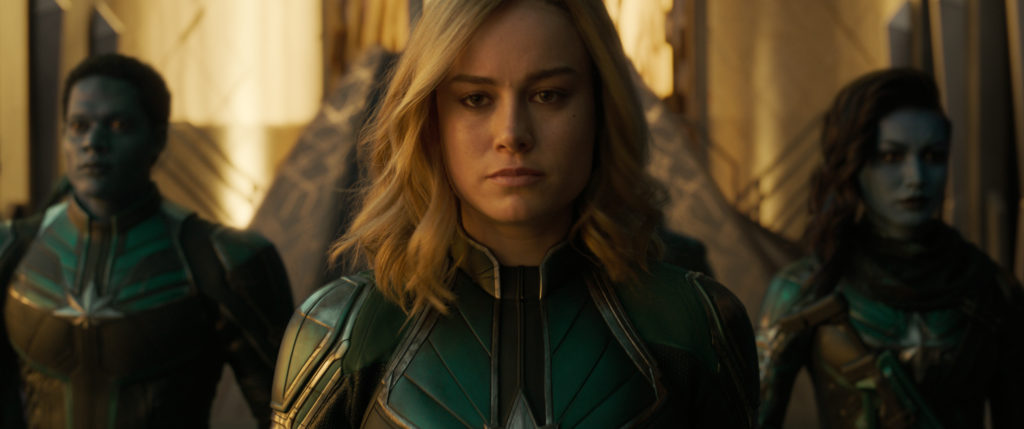 But the one aspect that is never shunned and built up grandly is the aspect of female empowerment. Danvers is established as a woman who doesn't have a clear identity or mindful nature of galactic politics and has to build herself up when she realizes she may be a very powerful pawn in a big game of intergalactic chess. Her memories are that of always being told to back off from non-traditional activities for girls and, sure enough, she rises up to become the smirking and energy-shooting hero when the final piece of her character puzzle is pieced together. It's just unfortunate that the film spends so much time doing the building amid a twisty sci-fi spy story that Brie never gets a moment to shine as brightly as she could, despite a very enthusiastic third-act closer.

If we're being blunt, no, Captain Marvel doesn't quite have the same gravity to be a cultural milestone of a comic book movie. Where others have pointed to Black Panther as not the first the most insightful and cultural of black-led superhero movies, I doubt many will look towards Captain Marvel as the grandest of female-led comic book movies, making its motives known with the power and subtlety of a supernova. But, in terms of what the film is aiming towards, it doesn't have to prove anything to anyone and that's perhaps the point. I just wish that Captain Marvel's astounding powers to destroy starships and aliens had a much bigger punch for a picture that wants to obliterate the glass ceiling and merely cuts a narrow hole within the MCU. It's a nice hole, mind you, and still weaves a capable and compelling sci-fi adventure with a surprisingly more engaging finale than most Marvel solos.

"Alita" Fights For First, Romance and Horror Behind in Box Office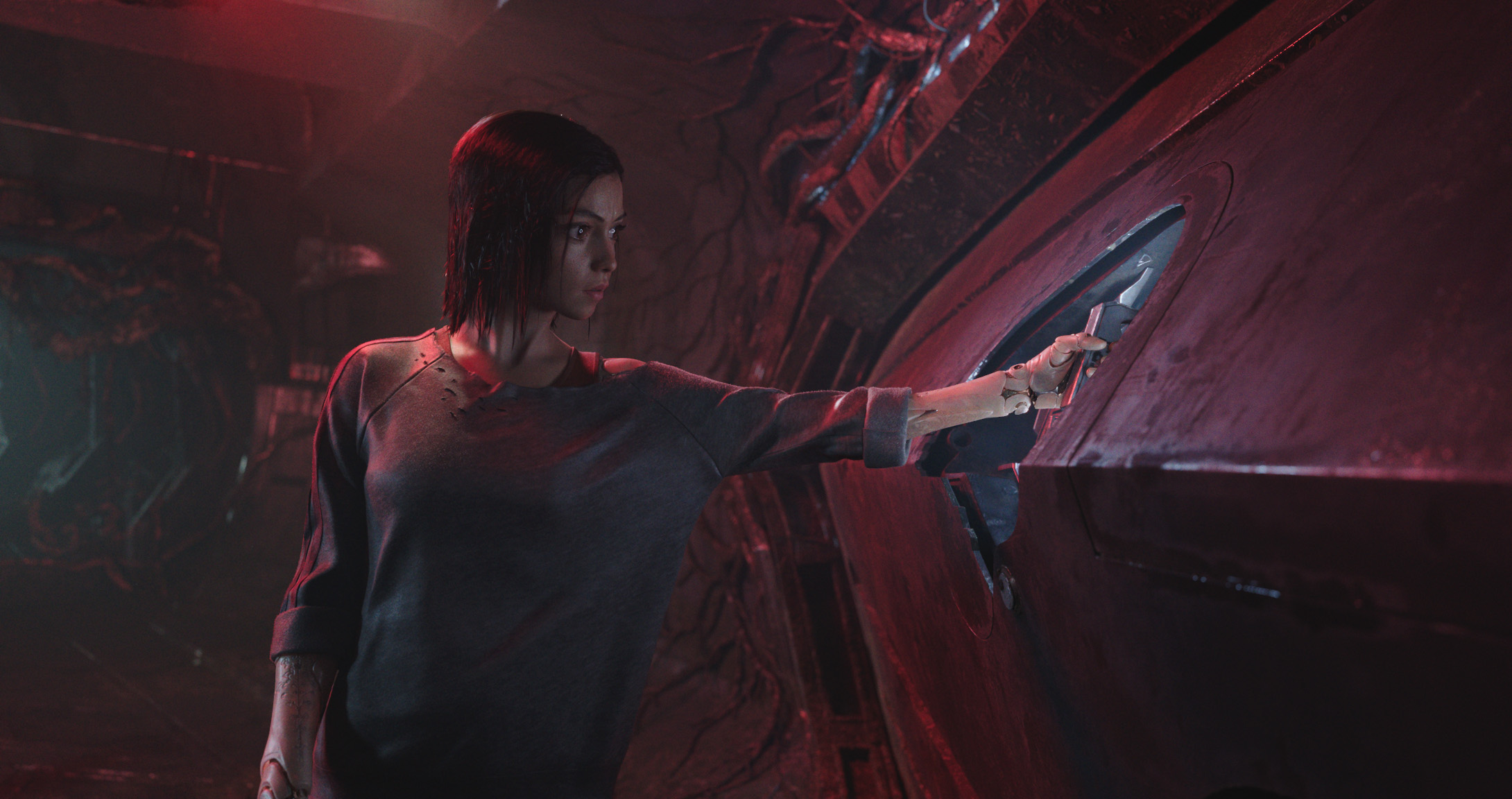 Valentine's Day weekend wasn't exactly the weekend where the romantic comedy took the top spot. But, surprise, the top spots were taken by a sci-fi action picture and an animated comedy about toys. #1 for the weekend was Alita: Battle Angel, the cyberpunk tale based on the manga and directed by Robert Rodriguez, premiering to a debut of $27 million. Though at the top spot, the film cost $170 million so it remains to be seen how well the film will do over the course of the next few weeks when it goes up against other blockbusters.
At #2 in its second weekend is The LEGO Movie 2: The Second Part, the animated sequel to the 2014 surprise hit, making another $21 million. Though not terrible for its second weekend, the film has only made $62 million so far, way less than the previous film. It, too, remains to be seen if it can weather the storm of new films on the horizon.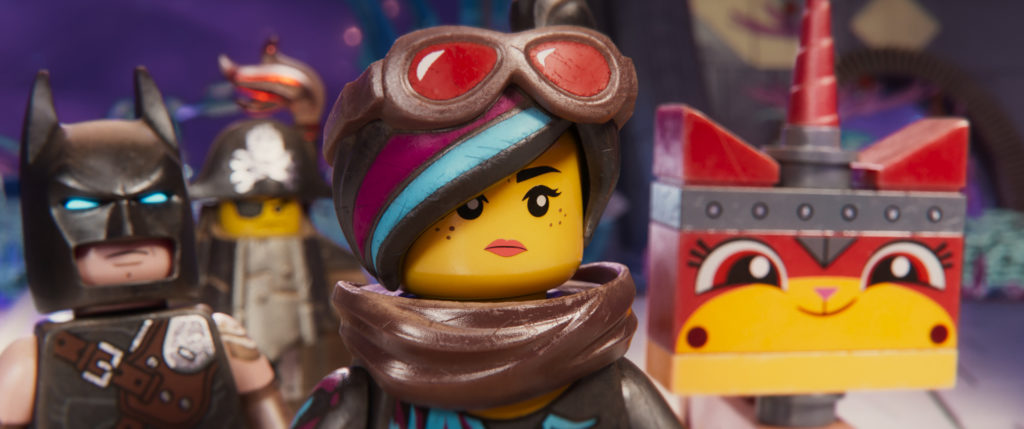 We now come to the romantic comedy for the weekend, Isn't It Romantic, a satire on rom-coms starring Rebel Wilson. Debuting at #3, the film made $14 million, not as strong even when considering that it debuted on the 13th for a box office total of $20 million. The other new film, Happy Death Day 2U, didn't fare much better with an early debut and a weekend total of $9.8 million. Although it should be noted that Happy Death Day 2U was a somewhat cheap production at $9 million so the film has already made its money back.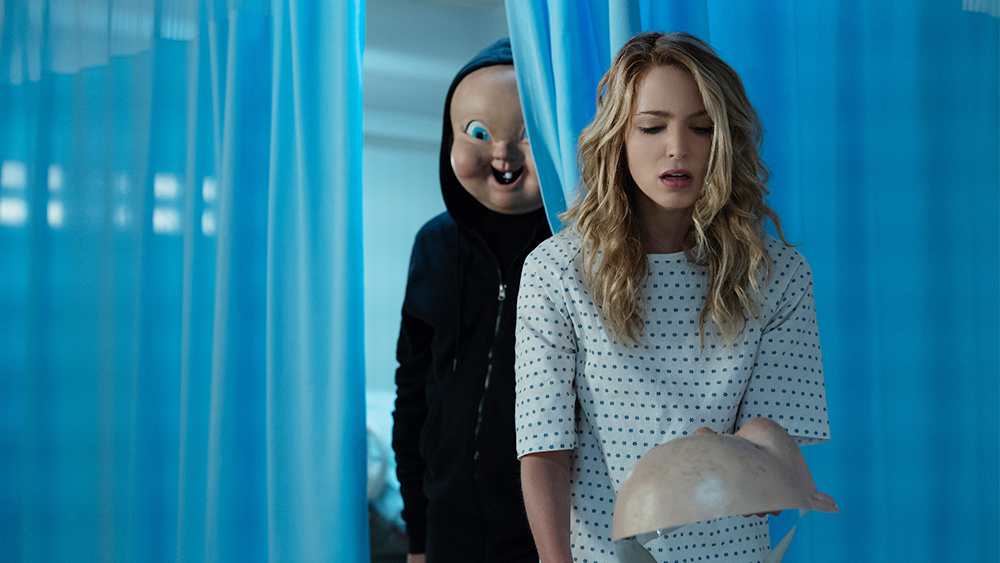 Though the box office was pretty low all around, the drops were fairly low, with the thriller Cold Pursuit and the horror The Prodigy taking the biggest drops of 45% and 46%. With the lowest drops, no surprises, were the soft dramas of The Upside and Green Book, both proving to have the legs to carry themselves over months in the box office.
Take a look at the full top 10 box office results for the weekend below:
Alita: Battle Angel ($27,800,000)
The LEGO Movie 2: The Second Part ($21,215,000)
Isn't It Romantic ($14,210,000)
What Men Want ($10,920,000)
Happy Death Day 2U ($9,816,000)
Cold Pursuit ($6,000,000)
The Upside ($5,590,000)
Glass ($3,859,000)
The Prodigy ($3,150,065)
Green Book ($2,751,000)
Next weekend is all about the dragons and warriors. How to Train Your Dragon 3, the animated fantasy adventure of the on-going saga, will hit over 4,000 theaters. Fighting with My Family, a comedy about a family of professional fighters, will debut in over 2,500 theaters.