The Hateful Eight Netflix Release
The Hateful Eight is coming to Netflix! Quentin Tarantino's latest movie is going to be streamable from the comfort of your own home.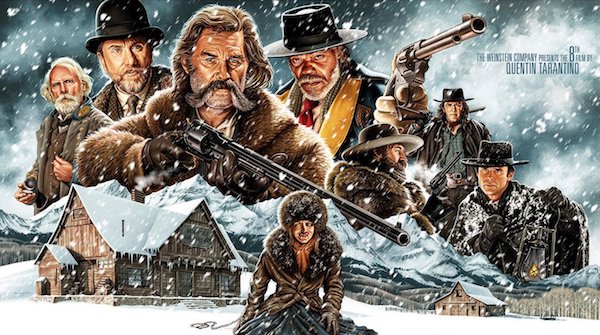 If you somehow missed Tarantino's three-hour masterpiece of a western, now is your chance to catch up on this all-star film of great dialogue and characters. The film finds eight individuals stuck in a cabin during a blizzard, some of them lawful while others are outlaws. Similar to Tarantino's Reservoir Dogs, it's an interesting premise for a bottle movie where a bunch of actors, including Kurt Russell and Samuel L. Jackson, are trapped in one space and become uneasy enough to draw their guns.
The rest of the cast rounds out The Hateful Eight nicely. Along with Russell and Jackson, we get  Jennifer Jason Leigh, Walton Goggins, Demian Bichir, Tim Roth and more.
The Hateful Eight Critic Reviews
Like all of Quentin Tarantino's movies, The Hateful Eight did pretty well with the critics. The future Netflix release received a 75% "certified fresh" rating from critic review site Rotten Tomatoes. Overall, The Hateful Eight did pretty well at the box office, especially for an R-rated movie. It ended up earning $155.8 million worldwide.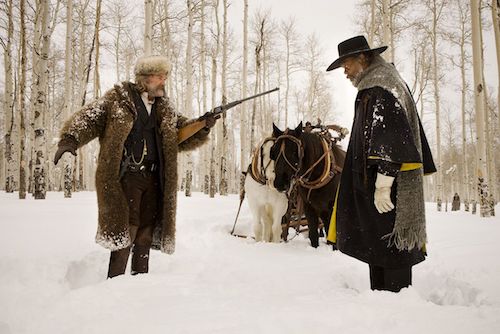 Also like most of Tarantino's movies, The Hateful Eight is loaded up with violence. It's definitely not one you'll want to turn on while the kids are around.
Related: 'Stranger Things' Season 2 Netflix Release Date – Almost Here!
The Hateful Eight Netflix Release Date
The Hateful Eight will be coming out on Netflix later this month, so you don't have long to wait. You can start streaming it as early as October 25, 2017. Given how violent and tense the movie is, it may make a good Halloween thriller to turn on.
The Hateful Eight Trailer
Curious about watching The Hateful Eight on Netflix? Watch the trailer here:
–MovieSpoon Staff