W
ith a trend of declining success for young adult movies,
The Divergent Series:
Allegiant
may struggle to make an impact when it opens this week. As the third installment of the four-part
Divergent
series, the film is already facing off against general fatigue towards the story.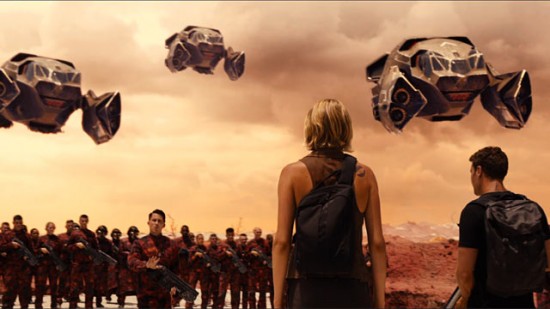 The story follows Tris Prior, played by Shailene Woodley, as she fights against a society that forces people to live their lives in one of five factions. The factions sort people based on selflessness, peacefulness, honesty, bravery, and intellectualism. Tris, a "divergent" who can never truly fit in one faction, must escape the now-enclosed city of Chicago to fight a battle that threatens all of humanity.
It's nearly impossible to discuss the Divergent series without referencing The Hunger Games, another book-turned-film-series that features a young female lead in a dystopian future. However, this comparison almost always puts Divergent in a bad position. The Hunger Games has consistently outperformed Divergent in both box office receipts and critic reviews.
Here's a look at the box office numbers of the two franchises:
The Hunger Games:
The Hunger Games: $408M
The Hunger Games: Catching Fire: $425M
The Hunger Games: Mockingjay Part 1: $337M
The Hunger Games: Mockingjay Part 2: $281M
The Divergent Series:
Divergent: $150M
The Divergent Series: Insurgent: $130M
Like The Hunger Games, the studio has split the final book in the Divergent trilogy into two films. It is speculated that Mockingjay being split into two parts is what caused each film to slow in performance compared to Catching Fire. If Allegiant follows suit, the film may be lucky to hit $100M in gross receipts.
Critically, odds aren't in Allegiant's favor either. Rotten Tomatoes has already given the the film a 19% "rotten" rating, and the previous films in the series didn't do any better. The first movie received a 40% "rotten" score, while the second nabbed a 29% "rotten."
Check out the trailer here and decide for yourself if you'll see the film:
The Divergent Series: Allegiant
hits theaters March 18, 2016.
– MovieSpoon Staff