H
old the phone (or whatever the Asgardian version of a telephone is). After what feels like 
years
of anticipation, there are finally some images out from 
Thor: Ragnarok
. And. They. Are. AWESOME.
Turns out it doesn't just feel like years of waiting–it has actually been years since the last Thor movie came out. Marvel released Thor: The Dark World back in 2013. The upcoming Thor: Ragnarok is supposed to be the best movie about the god of thunder yet, so it's no wonder we've been freaking out.
With director Taika Waititi at the helm, the new flick is supposed to be insanely funny. Judging by the new pics released from Entertainment Weekly, the visual style is going to be just as quirky. The pictures are loaded up with with bright colors, crazy costumes and a first glimpse at some new characters. But they didn't forget the old favorites like Loki either!
Without further ado, here are the new pictures from Thor: Ragnarok:
#1. Cate Blanchett as Hela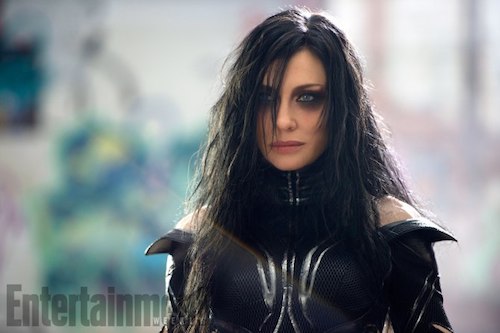 Tom Hiddleston has said Hela will be a big threat for his character, Loki.
Read more for the rest of the pics: