D
irector
Taika Waititi
has an absolutely weird sense of humor. And we wouldn't have it any other way! Now that the trailer is out for 
Thor: Ragnarok
, our love of the director has been confirmed.
Waititi has a knack for performing cameos in his own films. Heck, he even had a starring role in his film What We Do in the Shadows, and it was brilliant. He appeared in his latest flick, Hunt for the Wilderpeople, as the minister to great success. Once Marvel revealed he'd be directing Thor: Ragnarok, everybody started wondering if he'd do his usual cameo stint now that he made it to the big time.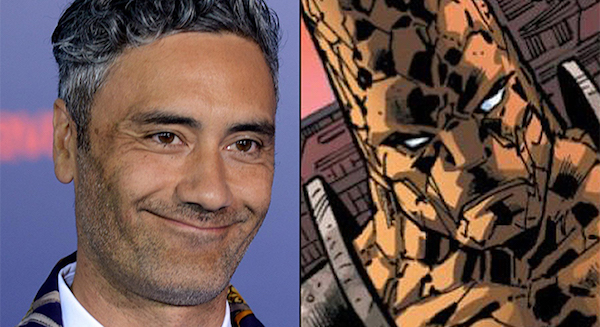 The answer? Yes, of course! Marvel hired Taika Waititi because he has an incredible style. They wouldn't want him to abandon that just because this is the biggest movie he's ever made. Now is not the time for him to rein his personality in–it's time for it to come out in an even bigger way.
Now the actual character he'll be playing in Thor: Ragnarok has come to light. For fans of the Planet Hulk storyline in the comics, the name Korg will ring a bell. He's eight feet tall. He's made of rocks. And he's a Kronan warrior that befriends the God of Thunder. "He helps Thor out and sort of explains how things go and becomes an ally to Thor," Waititi said.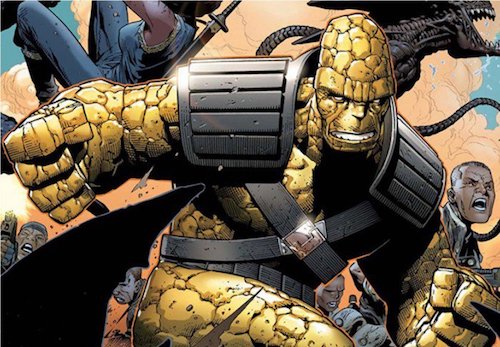 To tape the cameo, Taika Waititi hunkered down in a motion capture suit to perform opposite Chris Hemsworth.
"We wanted to change the idea of the obvious choice of how the character would sound–he's huge and heavy but he has a very light soul," Waititi said. "Obviously, being made of rocks, we would have gotten someone like the Rock to play him, but there wasn't enough chicken or salmon in Australia to sustain both him and Chris."
Sounds like hilarity is guaranteed to ensue.
Read more on Taika Waititi: