M
ichael Jackson
had a chimp. Surprised? Well, not really. But what is surprising is that 
Thor: Ragnarok 
director
Taika Waititi
is making a movie about the chimp.
Clearly Waititi's quirky sensibilities aren't going anywhere despite hitting the mainstream with Marvel. He's just signed on to direct Bubbles, a stop-motion picture all about the chimp of the same name.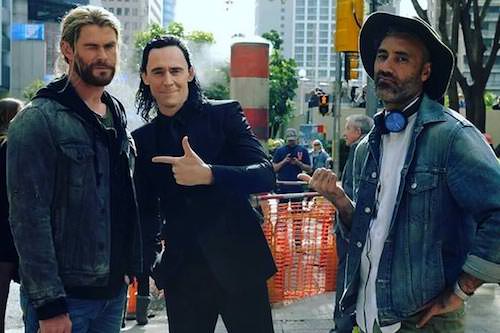 Taika Waititi will work alongside Fantastic Mr. Fox animation director Mark Gustafson. The plot will follow the "semi-fantastical" adventures of Bubbles the chimp. There's no telling what kind of trouble Bubbles will get into.
Related: 'Thor: Ragnarok' is Abandoning Ship – Only 3 Scenes Set on Earth!
"It's an idea that fascinates me and one I want to develop further," Waititi said. "Most people know I'm a huge Michael Jackson fan, so the main thing for me is to make sure it's respectful of him and his legacy. I'm not interested in making a biopic; I want to focus on telling a story that blends fact and fantasy, about an animal trying to make sense of the world."
Read more: