'Sully' Tops Tepid Week at the Box Office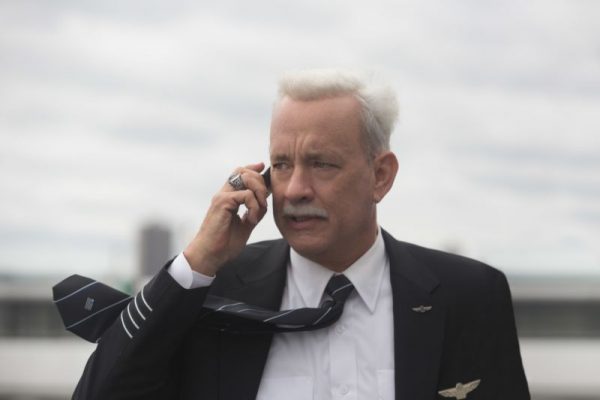 [dropcap]I[/dropcap]t was another tepid week at the box office with revenues at U.S. theaters reflecting the back-to-school mentality of the country. This is simply too late in the season for big, blockbuster releases and too early for Oscar-potentials to break into the ranks. For a while that means that theaters will have too many horror films, too many low-budget comedies and too many tame dramas needed to fill the card.
This week that left us with the Warner Bros. squeezing about 20 seconds of adrenaline for two-hours worth of epic with epic synonymous with fill. Case in point: Sully, the biopic about the commercial pilot (Chesley Sullenberger played by Tom Hanks), who landed his plane successfully on the Hudson River with 155 passengers and crew on board back in January 2009.
The event yielded some stunning photographs for newspapers that day, but the film, directed by Clint Eastwood, is mostly about the after-the-fact debate during which Sully's life-saving decisions were questioned by authorities. Ho and hum. Powers that be have to earn their paychecks, too, apparently.
Related: Movie Review: 'Sully' Lifts Off with Drama Both Subtle and Intense
Anyhow, the film received positive reviews, earning a Rotten Tomatoes score of 84 percent and grossed $35.5 million in domestic theaters, given Clint Eastwood could do a film about leaves changing color and most of us would consider giving it a try. But $35.5 million in the first weekend out says that kids are concentrating, momentarily at least, on homework.
Two would-be horror films were next on the revenue charts. Horror films like to call themselves psychological thrillers these days – sigh. No. 2 on the revenue charts was Sony's When The Bough Breaks, while No. 3 was another Sony release, Don't Breathe. The two films took in $15 million and $8.2 million, respectively.
Read more to see what the critics said about the top-performing films at the box office:
"The Nun" Scares Up Strong September Box Office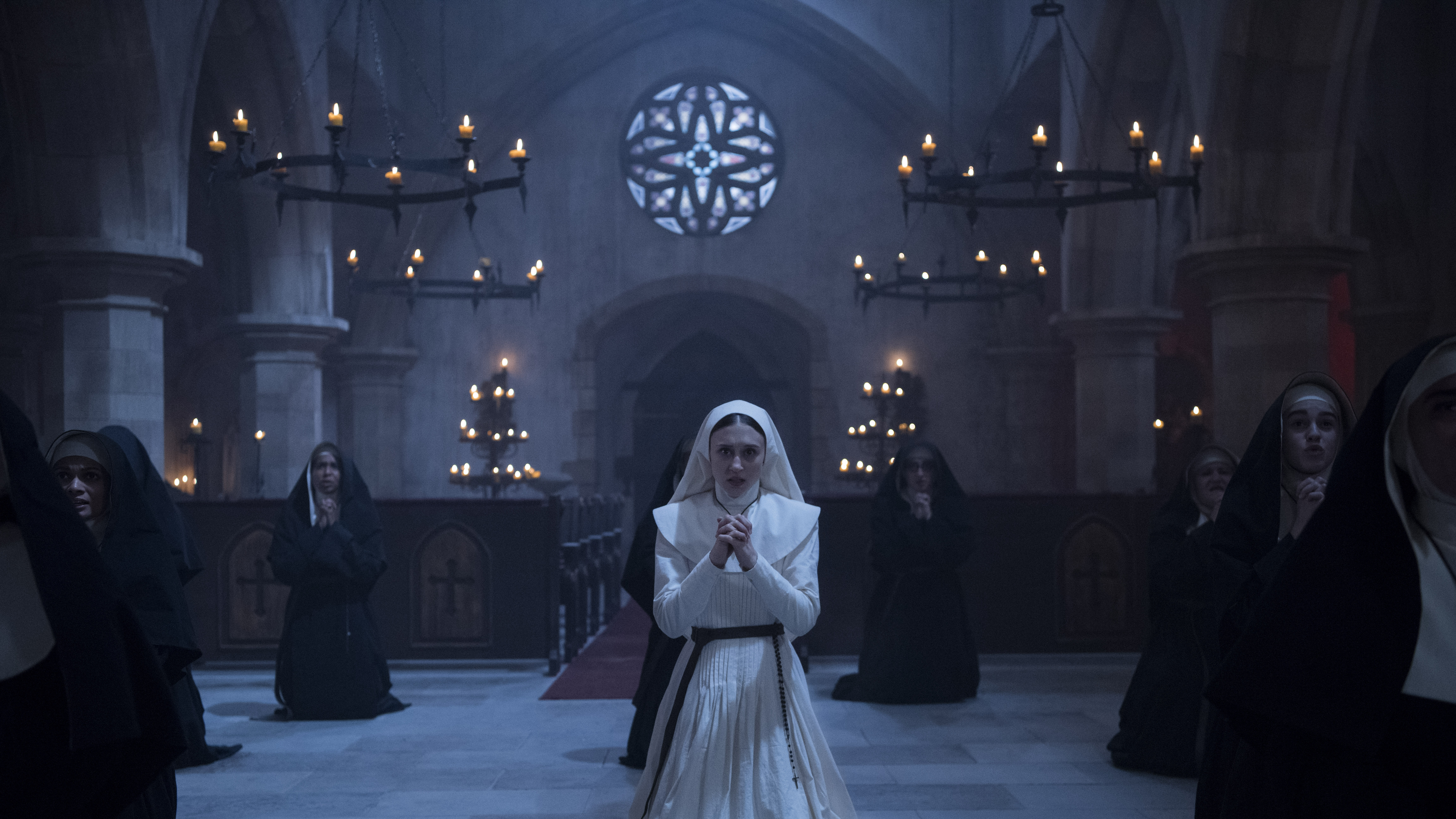 September has its first box office champion to topple August's hit of Crazy Rich Asians, and by a substantial amount at that. The Nun, a spin-off and prequel to The Conjuring 2's scary nun ghost in the painting, has earned an impressive $53.5 million for its debut weekend. That's an exceptional premiere to warrant the film's budget of $22 million, rather high for horror. The future is looking bright for The Conjuring franchise. Still, Crazy Rich Asians is still going strong as the romantic comedy of the year, grossing another $13.6 million for a domestic total now sitting at $136 million. With plans for a sequel already in the works and a chance at hitting $200 million, the film may very well carry deep into fall considering it's still in the top five after four weeks.
Also debuting to a decent take for the weekend is Peppermint, an action-oriented thriller starring a revenge-seeking Jennifer Garner. The film made $13.2 million in its first weekend which may be a bit disappointing for a $25 million budget, but it may have decent enough to legs to make a profit depending on how September shapes up.
Plenty of the returning films are holding on strong. The Meg, the shark movie with Jason Statham, has remained in the top five long enough to clear its budget, with a domestic total now at $131 million. Also sticking around is the social media thriller Searching, dropping only 25% to make $4.5 million for the weekend, the domestic total sitting at $14.3 million. And BlacKkKlansman, Spike Lee's comedy about infiltrating the Ku Klux Klan, is still hanging in the top 10, making another $1.5 million for a domestic total of $43 million, stunning results for a $15 million film in somewhat limited release.
View the full box office weekend results below.
The Nun ($53,500,000)
Crazy Rich Asians ($13,600,000)
Peppermint ($13,260,000)
The Meg ($6,030,000)
Searching ($4,515,000)
Mission: Impossible – Fallout ($3,800,000)
Disney's Christopher Robin ($3,196,000)
Operation Finale ($3,043,000)
Alpha ($2,505,000)
BlacKkKlansman ($1,565,000)
Next weekend will be a battle of a returning alien hunter and an odd thriller. The Predator, a remake of the alien franchise directed by Shane Black, will be in 3,900 theaters while A Simple Favor, a thriller directed by comedy director Paul Feig, will hit 3,000 theaters. Of the smaller releases are Pure Flix's latest religious picture Unbroken: Path to Redemption and the Matthew McConaughey starring cop drama White Boy Rick. There's little doubt that The Predator will swoop in to claim the weekend.
Crazy Rich Asians Beats Foul-Mouthed Puppets At Weekend Box Office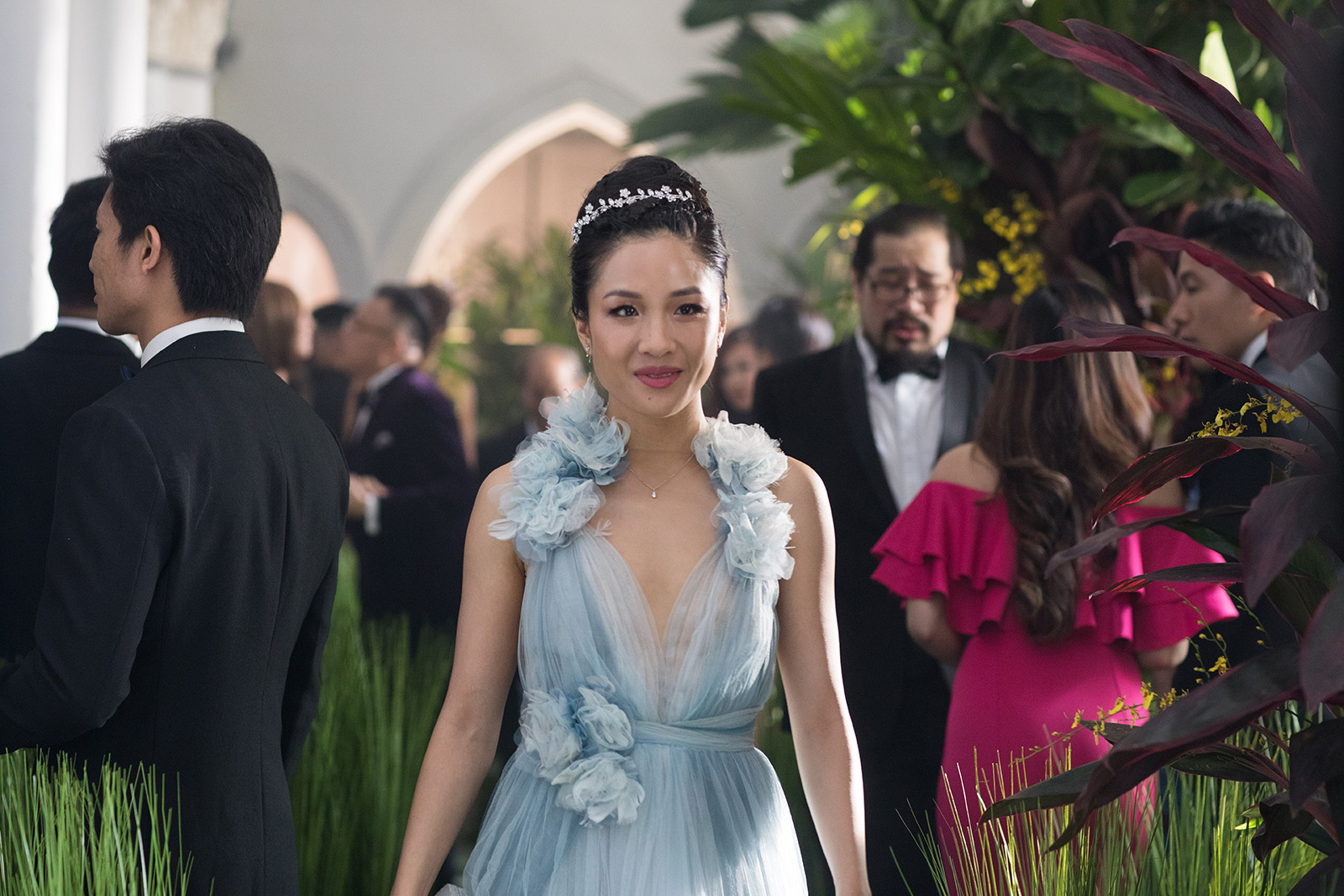 The last weeks of summer are proving to be a boom for the romantic comedy. Crazy Rich Asians, now in its second weekend, was once again #1 with the lowest second-weekend drop of the summer at only 5%. The film grossed another $25 million over the weekend to boost its domestic total up to $76 million. Thanks to the positive reviews and great word of mouth, the film could very well be #1 next week as we move into the slowest weekend of the year at the box office.
The new films for the weekend were no match for Warner Bros' current hits of Crazy Rich Asians and The Meg, which also did rather well for coming in at #2 with $13 million. The Happytime Murders, the raunchy R-rated puppet movie by Brian Henson, didn't impress for its debut. The film only made $10 million for the weekend to arrive at #3, well short of the movie's budget of $40 million. Given the harsh reviews, chances are it'll drop further. Debuting even further was the sci-fi adventure A.X.L., featuring a CGI robot dog, arriving at #9 with a gross of $2.9 million.
Aside from Mile 22 dropping 50%, the returning films had relatively low drops from last weekend. Mission: Impossible – Fallout, now passing its budget in the domestic box office, continues to be a hit of the summer by only dropping 25%, as is Disney's Christopher Robin with a 28% drop. Most impressive among them is Spike Lee's BlacKkKlansman, being in less than 2,000 theaters and only dropping 27% to still be in the top 10. As we've seen earlier this summer, there's a desire for more challenging and smaller films that are quickly crawling their way into the box office top 10.
View the full top 10 box office results for the weekend below:
Crazy Asian Rich ($25,010,000)
The Meg ($13,030,000)
The Happytime Murders ($10,020,000)
Mission: Impossible – Fallout ($8,000,000)
Disney's Christopher Robin ($6,340,000)
Mile 22 ($6,030,000)
Alpha ($5,600,000)
BlacKkKlansman ($5,345,000)
A.X.L. ($2,939,356)
Slender Man ($2,785,000)
Next weekend will be an interesting release of films despite the relatively low box office that will result from what may be the slowest weekend of the year. Operation Finale, the new war thriller by Chris Weitz and starring the likes of Oscar Isaac and Ben Kingsley, will get an early start by debuting on Wednesday, but only in less than 1,800 theaters. The weekend itself will bring the sci-fi adventure Kin in 2,100 theaters and the internet thriller Searching in 1,100 theaters. But based on the theater count and the low buzz on all of the new releases, don't be surprised if Crazy Rich Asians win out the weekend again.
Third Box Office Weekend is a Charm for Crazy Rich Asians

The last weekend of August and the first of September tends to be a rather dead time at the movies in terms of box office. Indeed, no new movies made spectacular debuts, but it's a decent weekend for the remaining movies of August to get in one last gobble of the box office before bigger contenders arrive for Fall 2018. Namely, Crazy Rich Asians is having the most progressive box office of the summer. Last weekend, the romantic comedy continued to surprise with only a 5% drop. Now in its third weekend, the film has taken only a 10% drop to make $22 million, placing its domestic total at a beefy $110 million. Not exactly the amount one would expect for a romantic comedy to make during the summer, so it's a sure bet the sequel will be heading into production soon to strike while the iron is hot.
Two new films had a wide debut, though failed to make a dent in the box office. Operation Finale, a war drama by Chris Weitz and starring Oscar Isaac and Ben Kingsley, came in at #4 for the weekend with only $6 million for its premiere. Not even in the top 10 is Kin, a sci-fi teen adventure, only making $3 million to debut at #12.
As for the returning films, they're all still doing rather well considering the small takes. The Meg, Warner Bros' creature feature starring Jason Statham, is still hanging in there at #2 to make $10 million, the domestic total now sitting at $120 million. Also performing rather well is Mission: Impossible – Fallout, the sixth entry in the Mission Impossible action franchise, bringing in another $7 million for a domestic total of $204 million. Expanding into theaters this weekend was the social media mystery movie Searching, blowing up to more than 1,000 extra theaters to be boosted to #6 with $5.7 million for the weekend.
Surprisingly, most all of the returning films had low drops, with the exception of The Happytime Murders, the R-rated puppet comedy, descending 53% after terrible reviews. Worth noting is that while Incredibles 2 isn't in the top 10 this weekend, arriving at #11, its domestic box office has finally toppled $600 million, making it one of Disney's most successful animated movies ever made.
View the full box office top 10 below:
Crazy Rich Asians ($22,235,000)
The Meg ($10,530,000)
Mission: Impossible – Fallout ($7,000,000)
Operation Finale ($6,000,000)
Searching ($5,700,000)
Disney's Christopher Robin ($5,032,000)
Alpha ($4,450,000)
The Happytime Murders ($4,140,000)
Mile 22 ($3,580,000)
Next weekend will find a spooky nun going up against a revenge-seeking Jennifer Garner. Peppermint, a thriller by Taken director Pierre Morel and starring Garner, will hit over 2,800 theaters while the Blumhouse horror film The Nun will premiere in 3,700 theaters. It seems likely that The Nun will win the top spot given the thirst for horror during Fall but it remains to be seen if Crazy Rich Asians can pull off a fourth weekend victory.