'Suicide Squad' Holds Top Spot at Box Office, Followed by Seth Rogan's 'Sausage Party'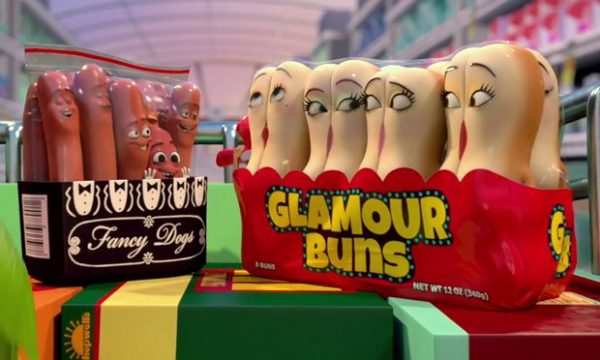 [dropcap]S[/dropcap]uicide Squad held onto the top spot on the domestic revenue charts for the second straight weekend, but is pace has slowed considerably. The vigilante squad of cosmic, superhero bad-asses took in $57.8 million and has now grossed $242.5 million overseas, pushing the grand total to $465 million.
But the weekend's receipts for the movie had a 56 percent decline from the its first weekend out and the No. 2 movie on the revenue charts, Sausage Party, actually did better per theater, earning an average of $10,828 in 3,101 venues, while Suicide Squad earned an average of $10,287 in 4,255 domestic theaters.
Sausage Party is Seth Rogan's latest stoner-inspired comedy about what it would be like if food we eat actually had a sentient existence. That is to say, a hot dog, for example, had a personality and an awareness that it was about to be boiled alive, then ground to a palatable mash by someone's teeth.
This monstrously adolescent idea attracted an A-list of comedic stars – Seth Rogan, James Franco, Jonah Hill, Kristen Wiig, Paul Rudd, Michael Cera, Bill Hader and others – and earned a whopping 83 percent approval rating from Rotten Tomatoes, proving once again that those bizarre thoughts you have while toking away might actually prove to be worth millions of dollars someday.
Read more to see the rest of the Top 10:
"Glass" Glows Amid Dim Weekend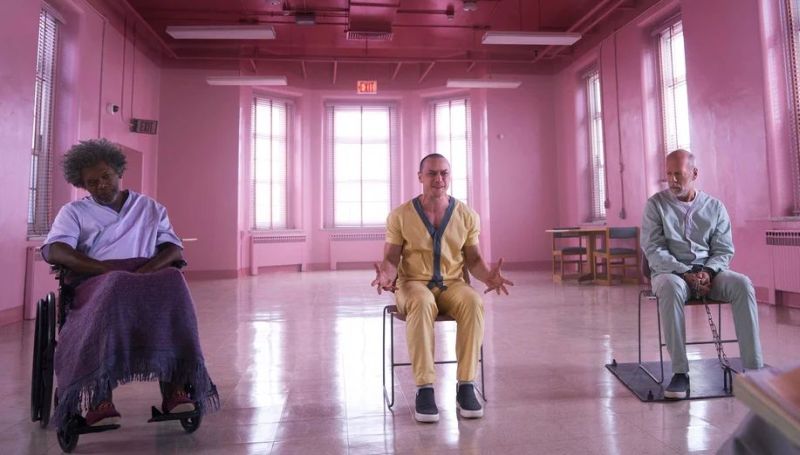 The weekend of the Super Bowl found the box office low about as expected with not a single film making over $10 million for the weekend. As such, there were very few surprises with which films ended up where. Just as with last week, Glass is at #1 for its third weekend, coming in with $9.5 million, shaping up to be another financially successful film from M. Night, though it'll start dropping as we head into February. Just behind it is the dramedy The Upside, pulling up close with $8.8 million as it expanded into a few more theaters for the weekend.
The premiere for the weekend, Miss Bala, a cartel thriller, only debuted at #3 with a box office debut of $6.7 million. Not a very strong opening but it did manage to get just above the December box office hang-on superhero movies of Aquaman and Spider-Man: Into the Spider-Verse, still in the top 5. Green Book, coming up on awards season, soared higher in the box office upon expansion and The Kid Who Would Be King, unfortunately, won't be seeing much of an audience going into February.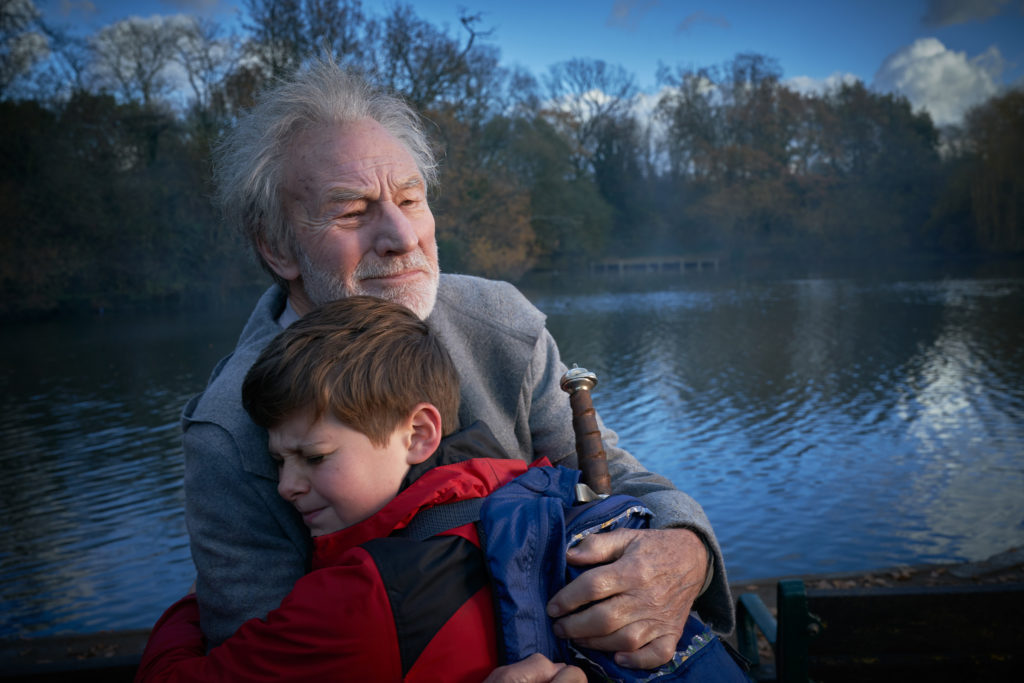 Debuting in a very limited engagement is Peter Jackson's They Shall Not Grow Old, a WWI documentary with restored footage. The film had originally opened the last week of December in a handful of theaters but thankfully expanded into more theaters where it was strong enough to make it to #10.
Glass ($9,535,000)
The Upside ($8,850,000)
Miss Bala ($6,700,000)
Aquaman ($4,785,000)
Spider-Man: Into the Spider-Verse ($4,410,000)
Green Book ($4,317,000)
The Kid Who Would Be King ($4,200,000)
A Dog's Way Home ($3,510,000)
Escape Room ($2,900,000)
They Shall Not Grow Old ($2,405,000)
Next weekend is all about the LEGO. LEGO Movie 2, the animated sequel, will be hitting over 4,000 theaters. Also opening will be the thriller Cold Pursuit in 2,500 theaters, the killer-kid horror The Prodigy opening in 2,500 theaters, and the gender comedy What Men Want in 2,800 theaters.
"Glass" Holds Firm, "King" and "Serenity" Sink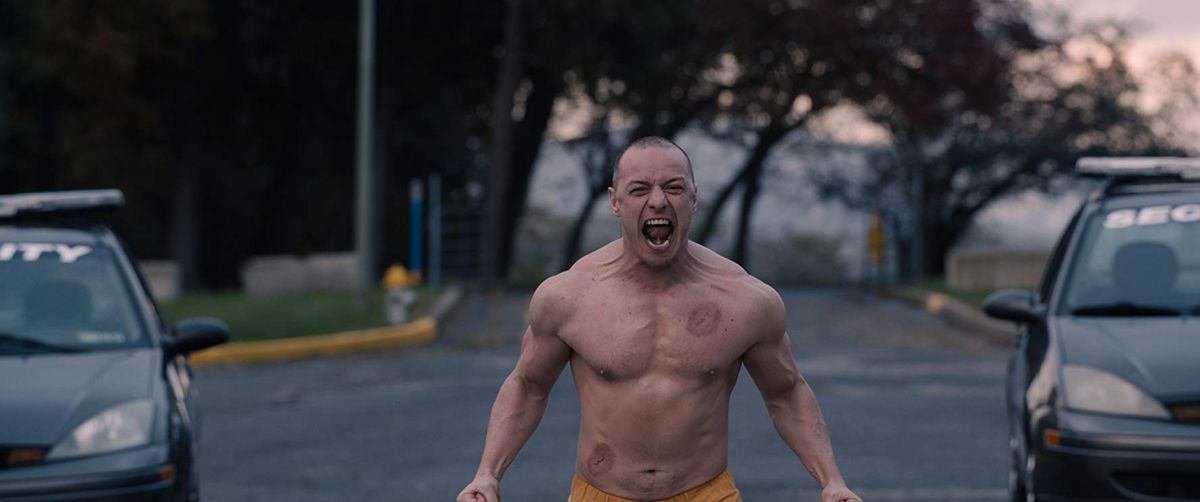 M. Night's Glass already had a lot of hype for being the most anticipated movie of January and the popularity is proving it. Now in its second weekend, the thriller has made another $19 million and has shown itself to be a box office success even in the colder months of January where it's not exactly pulling in the largest of box office numbers. Not exactly a twist from a director known for twists.
The premieres for the weekend didn't fare well at all. The Kid Who Would Be King, Joe Cornish's kid-oriented fantasy of modern knights and demons, debuted only at #4 with a weekend gross of $7.2 million, lagging not far behind Aquaman which made $7.3 million. It seems strange that family entertainment wouldn't be a bigger hit in a month with little of that. But then again, Spider-Man: Into the Spider-Verse is still in theaters and still doing well at #5, proving to have the legs to stick around into February as it continues to win awards for being a groundbreaking animated film.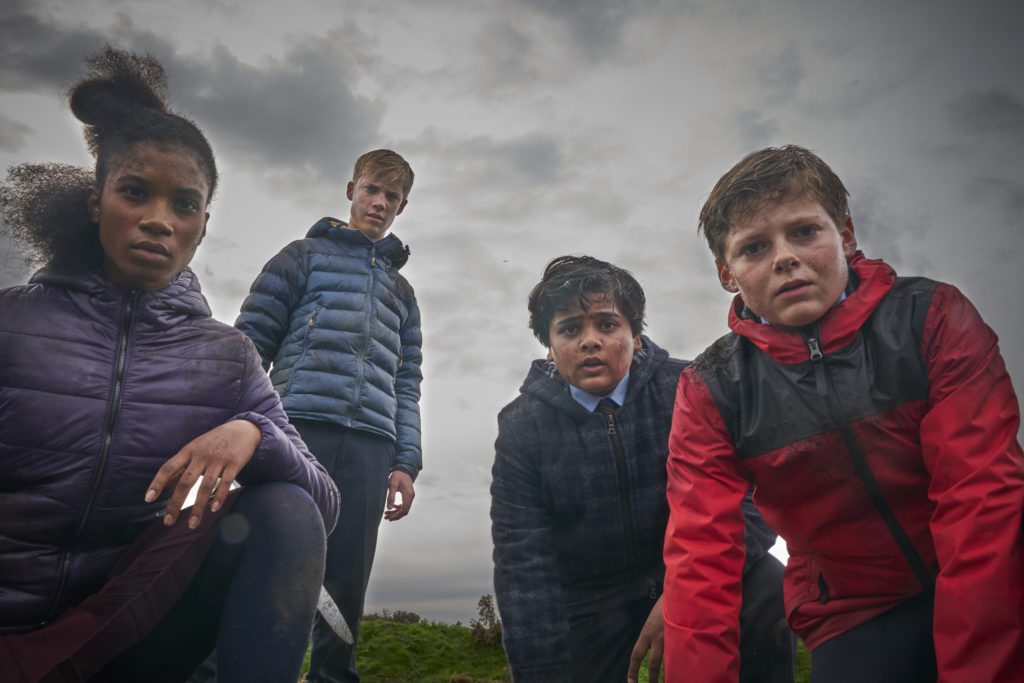 Also debuting lower is Serenity, a new drama by Steven Knight. This one doesn't seem as surprising given both the lack of promotion for the picture and the abysmally negative critic reviews, declaring the film as an early front-runner for the worst of the year. The movie only came in at #8 for the weekend with a gross of $4.8 million.
Worth noting is that Dragon Ball Super: Broly is still hanging in the top 10, latching onto the #10 spot with a gross of $3.6 million. Though not the biggest box office compared to its competition, it's a big success for FUNimation pushing anime into theaters given they've yet to have as big of a release as this one and for such a long time. Most anime they release in theaters are only present for a weekend if that and tend not to crack the top 10 as often. Dragon Ball Super has become the exception and may lead to more anime screenings to larger theater counts in the future.
See the full top 10 for the weekend below:
Glass ($19,049,000)
The Upside ($12,240,000)
Aquaman ($7,350,000)
The Kid Who Would Be King ($7,250,000)
Spider-Man: Into the Spider-Verse ($6,150,000)
Green Book ($5,413,000)
A Dog's Way Home ($5,225,000)
Serenity ($4,800,000)
Escape Room ($4,275,000)
Dragon Ball Super: Broly ($3,600,000)
While "Glass" Cracks Box Office Top, "Dragon Ball" Dashes In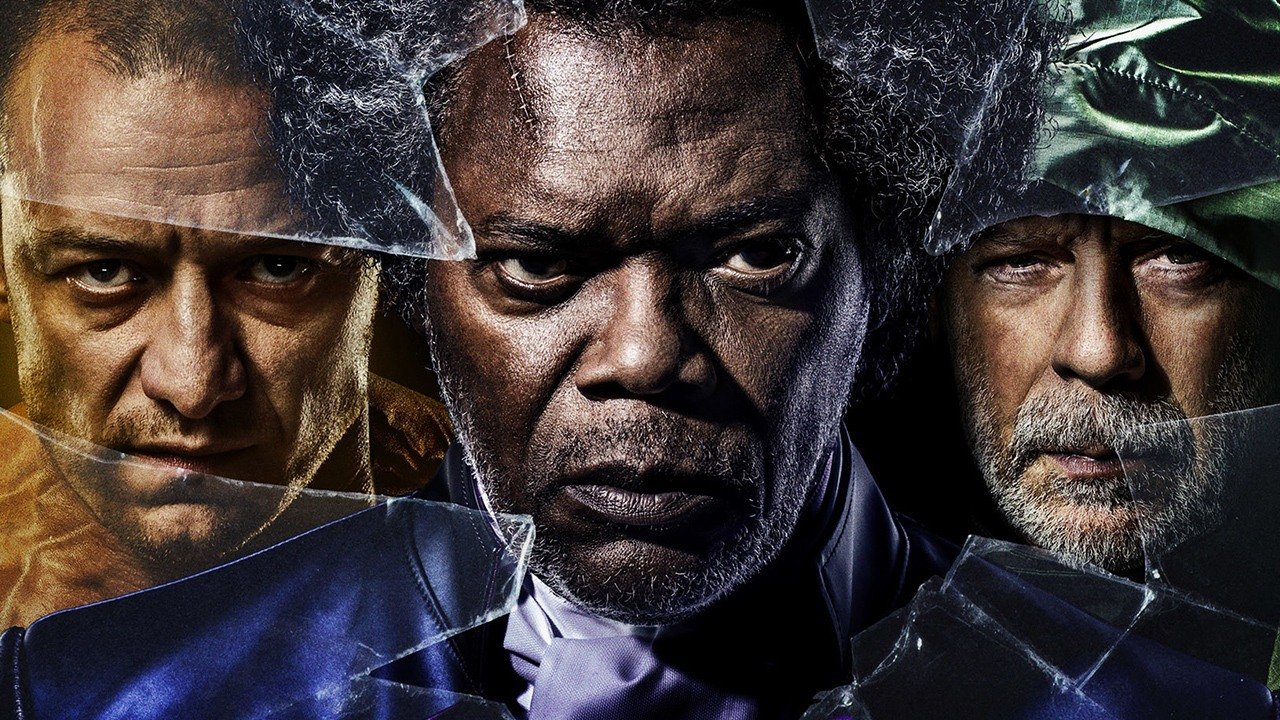 Given that there was only one hugely wide release for the weekend of M. Night's Glass, one may expect that the superhero thriller would be the only one climbing the box office chart to the top. Well, you'd be wrong as one unexpected film shot straight into the top 5 for being in less than 2,000 theaters.
But first, the obvious winner. Yes, Glass did hit #1 for the weekend considering it was one of the most anticipated movies of January, given that its the movie tying together Unbreakable and Split for a trilogy closer. The movie made $40 million, easily conquering its budget of $20 million and making the film another box office success for the veteran director of twists.
Now for the surprise. While the disabled drama of The Upside only took a slight step down at #2, coming in at #3 was Dragon Ball Super: Broly. The anime movie based on the hit Japanese animated television series debuted to a strong $10 million, making it one of FUNimation's most successful limited theatrical run films to date. You may recall that FUNimation has released a number of theatrical animes over the course of many years, including the wildly inspirational romance Your Name, so strong it's getting an American remake. But, of course, the fast and violent action of Dragon Ball has always been the distributor's bread and butter, since the television debut of Dragon Ball Z in the late 1990s.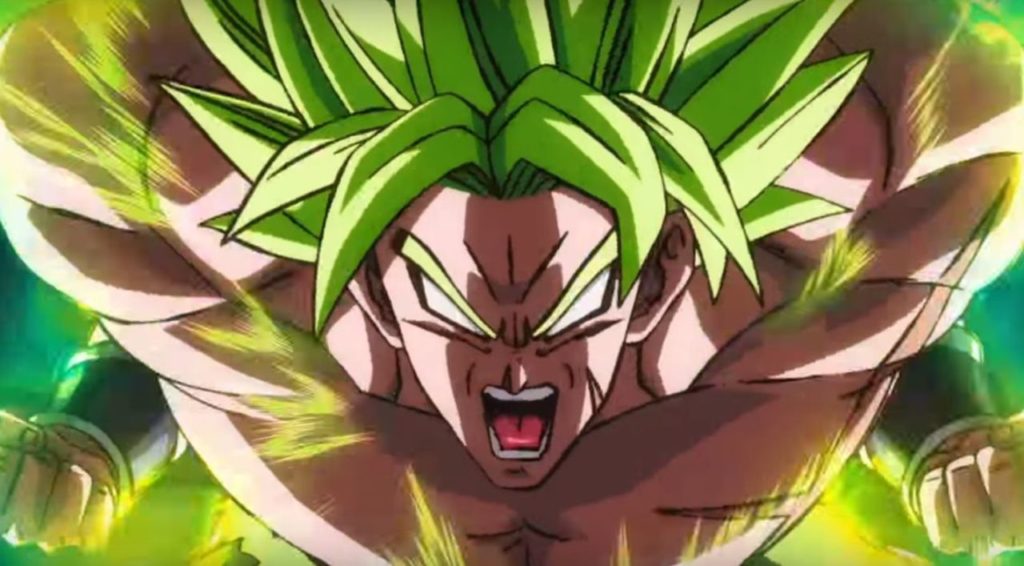 A few films worth noting in the top 10 include Aquaman and On the Basis of Sex. If you've been following the box office as of late, you're probably used to seeing Aquaman dominating the top 5 since its December debut. Though taking another dip this weekend, the DC Comics superhero epic has finally crossed over $300 million domestic and has been at $1 billion internationally for a while now, making it one of DC's most successful movies to date. Marvel has some competition. Also creeping into the top 10 since its awards time, On the Basis of Sex, the biopic on Ruth Bader Ginsburg, came in at #10 with a weekend gross of $3.9 million.
View the full top 10 box office results for the weekend below:
Glass ($40,586,000)
The Upside ($15,670,000)
Dragon Ball Super: Broly ($10,657,442)
Aquaman ($10,330,000)
Spider-Man: Into the Spider-Verse ($7,255,000)
A Dog's Way Home ($7,110,000)
Escape Room ($5,275,000)
Mary Poppins Returns ($5,244,000)
Bumblebee ($4,660,000)
On the Basis of Sex ($3,965,000)
Next weekend will be all about the kid fantasy. While the Steven Knight drama Serenity will be premiering 2,500 theaters, the young adventure fantasy of The Kid Who Would Be King will be hitting 3,400 theaters. Will the kid with a sword be able to slay Glass? Find out next weekend.