Stranger Things Season 2 Netflix Premiere
From the moment Stranger Things came out on Netflix last year, it's been a hit. Not only is it full of cool '80s movies references, it has a fun plot and great cast, too. Now, Stranger Things Season 2 is coming to Netflix!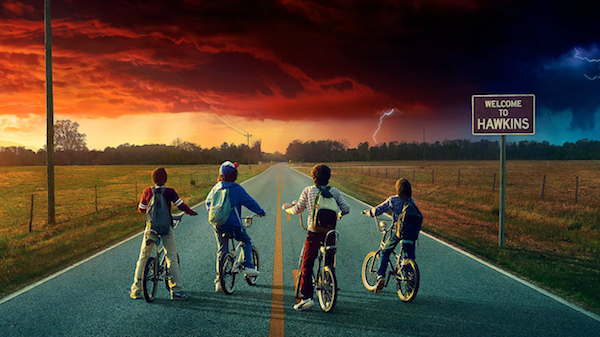 Netflix's most popular and talked about horror show returns just in time for Halloween. The new season finds the foursome of boys in their small town dealing with a new threat from the Upside Down, amid their mastering of the Dragon's Lair arcade game and dressing up like the Ghostbusters.
The original cast is returning for this season, including Millie Bobby Brown for the big return of the psychic Eleven. The four boys, Finn Wolfhard, Gaten Matarazzo, Caleb McLaughlin and Noah Schnapp also make a comeback.
Many of the adult actors are coming back, too. Winona Ryder and David Harbour are coming back as Joyce Byers and Jim Hopper, respectively.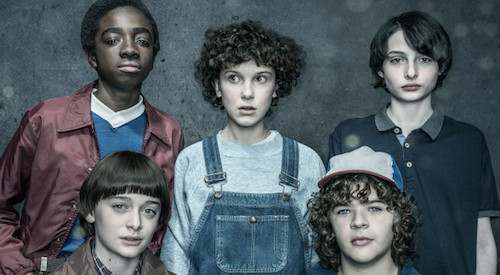 Critics and fans alike really dig Stranger Things, so the new season is pretty highly anticipated.
Stranger Things Season 2 Netflix Release Date
Stranger Things is the perfect series to throw on Halloween night with genuine frights from another dimension and great laughs from another decade. Clearly, that's why Netflix decided to release the new season right before Halloween! You can tune in starting on October 27, 2017. The entire new season will be available right away for binge watching.
Related: Movie Review: 'It" Floats with Fear and (Horror) Fun
Stranger Things Season 2 Trailer
What Happened in Stranger Things Season 1?
Need a refresher on what happened during the first season of Stranger Things? Here's what went down on the original Netflix series.
First of all, youngster Will Byers went missing. Around the same time, a mysterious girl with telekinetic powers shows up. The girl simply goes by "Eleven," and when she meets up with Will's friends, she says she knows how to find him.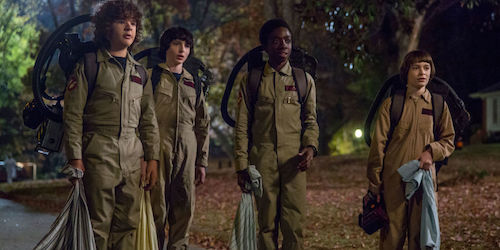 That's when a mysterious adventure dealing with parallel dimensions and a scary place called the "Upside Down" begins. The kids continue to look for Will, all while a monster starts claiming more victims.
Turn on Netflix on October 27, 2017, to find out what happens next on Stranger Things Season 2.
–MovieSpoon Staff