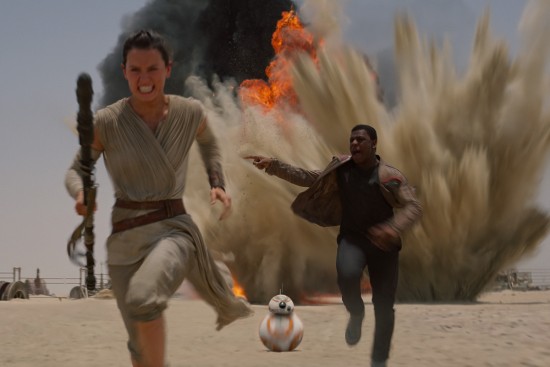 It is safe to say a Star Wars opening is the closest thing modern moving making has to a Beatles album release. Good, bad or indifferent, the day a Beatles album came out, the world stood still and sales records fell. In so many words, it was money on the bank.
Sure enough, as predicted here, Star Wars: The Force Awakens is following that same pattern with Disney predicting it will break the Jurassic World opening weekend record of $208.4 million, raising that bar to $215 million. Others figured the film would go even further hitting the $250 million mark on Sunday.
But is the movie any good?
It's a blast.
Having said that, allow me to preface this review by saying the film can't be compared to Gone With The Wind or Casablanca. But there is no question that director J.J. Abrams, who co-wrote and co-produced the film, has breathed new life into the franchise with a bold, funny, imaginative swashbuckler that will please both the casual popcorn munchers and the Star Wars purists.
We're talking about a big wow, crowd-pleasing film that pulls out all the stops.
Related: Watch Star Wars: The Force Awakens Movie Trailer
Let's also acknowledge that what was wrong with the last three Star Wars films was simple: The acting was horrendous, the scripts were terrible and the special effects were worn out. But mostly, they took themselves too seriously. What a mistake that was.
Just to set George Lucas straight: Darth Vader was just a bad guy with asthma. He wasn't a Biblical character or Nostradamus.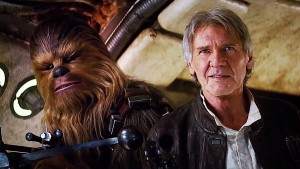 This film has a those problems to overcome, plus another, which was that production standards in just the last 10 years, since the release of Episode III: Revenge of the Sith, have gone through the roof – let alone since 1977, when the first film was made with a budget of $11 million – about enough to put Harrison Ford to work these days.