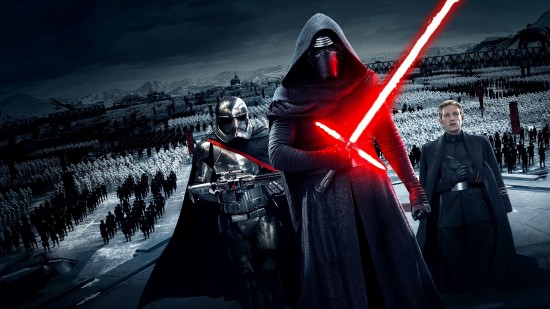 The galaxy has spoken – Star Wars: The Force Awakens has sailed past Avatar to become the biggest film in domestic box office history. This comes nearly 40 years after the debut of first Star Wars film back in 1977.
On Wednesday The Force Awakens overtook the $760.5 million record held James Cameron's Avatar and grossed a domestic total of $764.4 million. What is even more remarkable, is that it only took the Disney – Lucasfilm franchise 20 days to beat Avatar!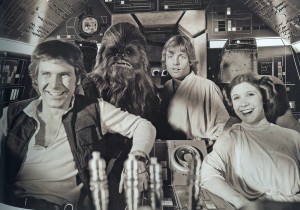 Back in 2009, Avatar grossed nearly $750 million in its original, seven-month run, plus another $10 million-plus when it was rereleased in theaters.
Star Wars has beaten just about every record in the books, including biggest domestic opening ($247.9 million), biggest global debut ($529 million), fastest film to reach $100 million (24 hours), $200 million (three days), $300 million (five days), $400 million (eight days), $500 million (10 days), $600 million (12 days), and $700 million (16 days).
This means that Disney will be releasing a lot more Star Wars films for obsessed fans in foreseeable future. At least four more are planned.
I don't know know about you, but we're excited for the future. As we all know, The Force Awakens is a freakin' hoot – and well worth the three trips this writer made to the local Cinema-plex to see it — once in 3-D and twice in standard 2-D.
Star Wars Box Office Run
On top of this, Avatar took 48 weeks to set those numbers into the record books. Star Wars: The Force Awakens has just barely begun its triumphant run and beat Avatar in just 20 days.
In fact, Star Wars: The Force Awakens might just have to be yanked from theaters in time to make room for the next film in the franchise, which is due out December 2016.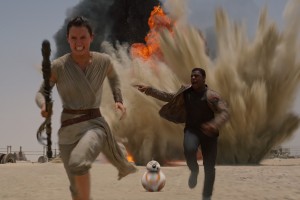 Rentrak senior media analyst Paul Dergarabedian was quoted by Wired as saying Star Wars: The Force Awakens release hit "perfect storm" conditions, by appealing to both old Star Wars fans and youngsters who are too young to have attended the last franchise release, which was more than a decade ago.
Not to be too much of a party-poop, but film also had little competition at the box office, coming up against solid, but slow-sales films, like Concussion (staring Will Smith) and Joy (staring Jennifer Lawrence), neither of which could muster widespread appeal.
Pundits are now looking for Star Wars: The Force Awakens to overtake Avatar's worldwide box office record of $2.8 billion, which is also a virtual certainty. As of the film's third weekend out, Star Wars: The Force Awakens was at $1.5 billion, which seems a long stretch from $2.8 billion, but it hadn't even opened in China by then. It opens in China on Jan. 9.