Scary Monsters & Super Creeps: Who is Frankenstein?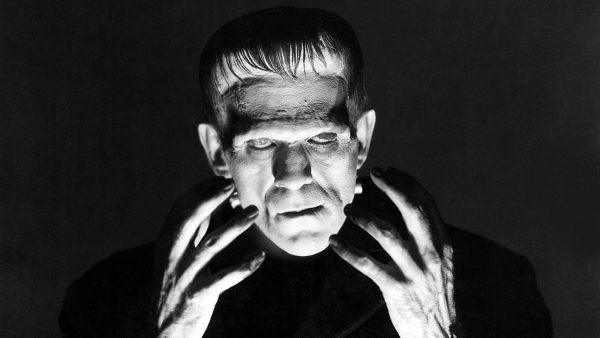 Who is Frankenstein? We've got all the info you need one of the original monsters!
[dropcap]'T[/dropcap]is the season for monster madness, so we decided to delve into the stories behind our favorite movie monsters. It can be a struggle to choose which Halloween movies to watch because there are so many good ones out there, but as we look into all the classics, you're bound to get plenty of inspiration for All Hallow's Eve.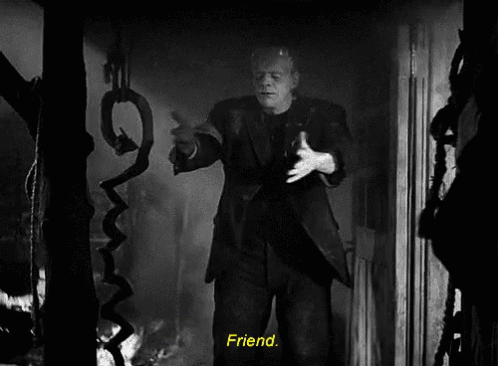 First up, we're getting freaky with Frankenstein! To be clear, we're actually talking about the monster created by Dr. Frankenstein (or was Dr. Frankenstein the real monster, hmm?), but for the sake of brevity, we'll stick with calling the bolt-necked creep "Frankenstein."
Who is Frankenstein?
Frankenstein is a fictional character conceived by author Mary Shelley in the novel Frankenstein; or, The Modern Prometheus. In the novel, Dr. Victor Frankenstein decides to create a human-like creature, but unfortunately, the creature ends up being terrifying and is shunned by society. When the monster demands that Victor create a female like him so he can be happy, it begins a tragic tale of distrust and fright between Victor and his creation.
When was Frankenstein written?
Mary Shelley's book was published in 1818.
What movies has Frankenstein been in?
The character has sparked the imagination of many filmmakers, from those who see him as an iconic Halloween monster to those who believe Frankenstein to be deserving of sympathy.
The most memorable depiction first came with Frankenstein in 1931, and Boris Karloff's depiction of the monster has become iconic. The Bride of Frankenstein came out just four years later, and has also had quite a pop culture impact.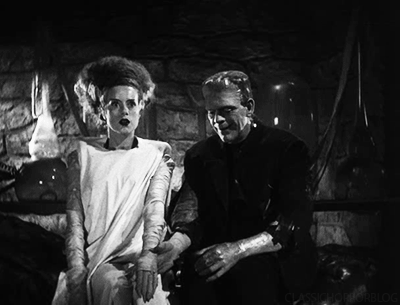 In more recent years, adaptations of the character and stories of Frankenstein have appeared in the likes of Van Helsing, The Rocky Horror Picture Show, Frankenweenie and I, Frankenstein.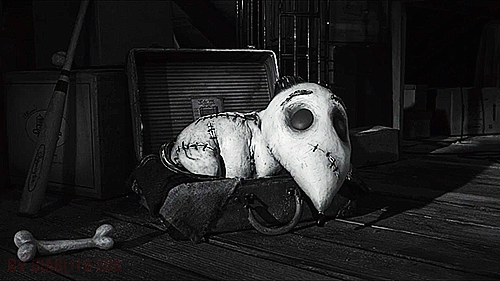 Does Frankenstein have powers?
Nope! He's just scary looking and usually really big, which gives him a bit more strength than usual.
–MovieSpoon Staff
"Fantastic Beasts: The Crimes of Grindelwald" Conjures Magical Monotony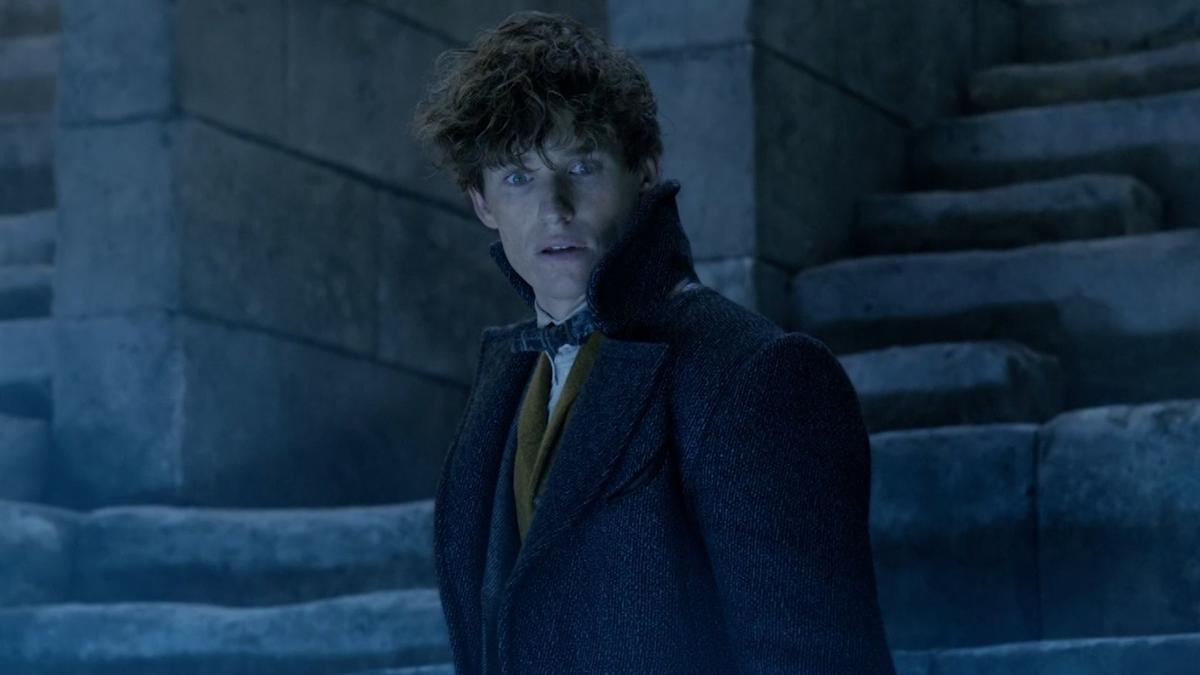 I had written that with the first Fantastic Beasts film I hoped I wouldn't need giggle juice to be entertained by the sequel. Forget being entertained. I'm going to need a hefty reference manual to even comprehend the muddy and clunky nature of The Crimes of Grindelwald. I took note of how the audience couldn't stop whispering among themselves, the common questions being "who is that?" and "when did this happen?". Here's a better question: Why must J.K. Rowling's latest wizarding tale feel like a high school class where nobody read the material and the teacher is having lapses in memory?
Consider how the two plot arcs have a stunning familiarity with the previous picture but with much less charm and comprehension. Magical zoologist Newt Scamander (played meekly by Eddie Redmayne) still can't be bothered with the politics of the wizarding world, even when his brother comes to him begging to work for the British Ministry of Magic. The organization has their hands full with the sinister wizard Grindelwald (played by a tired and frosted Johnny Depp), having recently escaped prison and seeking to stir up a rebellion of wizards to dominate the world of muggles. But Newt doesn't like choosing sides in his shy nature, choosing instead to conquer the mountains of feeding his kelp monster and maybe confessing his feelings for American Magic Ministry agent Tina Goldstein (Katherine Waterston).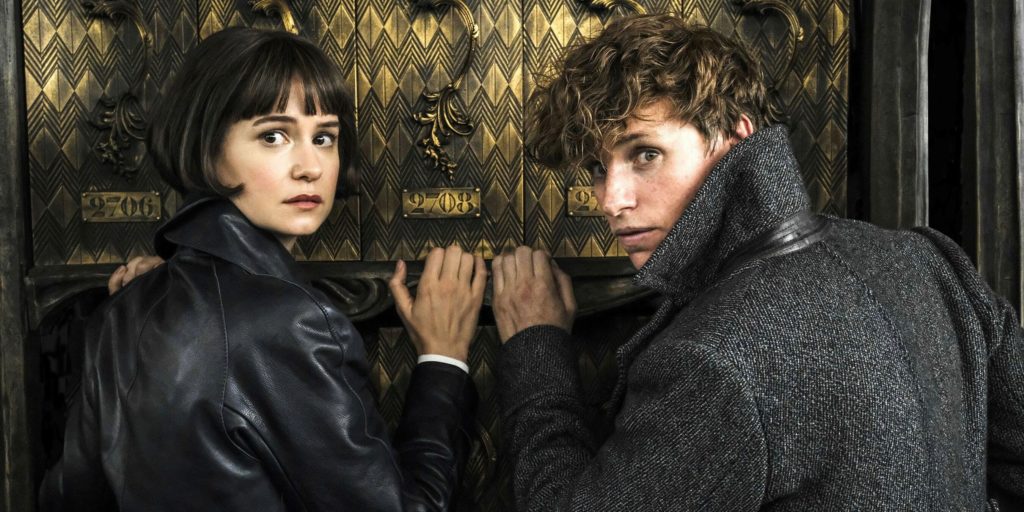 This is very much a bridge movie in how it slowly moseys along with its story, never in a rush to make anything happen. A major part of Grindelwald's scheme is to convince Credence Barebone (Ezra Miller) to use his Obscurus parasite to overtake the muggle world. But rather than seek him out directly, Grindelwald lays out an absurdly long plan to stage death and deception to convince Credence to join him. And you better believe he spends the entire film trying to shyly woo the boy to his master plan for riling up wizards as the master race.
When the film isn't stooped in the lore of Grindelwald and Credence, it's drowning in the backstories of other characters. Leta Lestrange (Zoë Kravitz) is a conflicted wizard that has ties to Credence among her sordid history of feeling like an outsider. Nagini (Claudia Kim), apparently half-woman and half-snake running contrary to her Harry Potter role, also has a dark past that attracts her to Credence. Albus Dumbledore (Jude Law) stays even further out of the picture due to the Ministry disapproving of Dumbledore's no-nonsense chipperness when it comes to the rules. And there's probably a handful of other wizards weaved into the overblown tapestry of a case that I felt as though I needed a corkboard with pins and string to keep all this together, especially with the rushed and clunky editing.
What could've been a pleasing backup was Newt's whimsical adventuring, once more joined by American muggle Jacob Kowalski (Dan Fogler). While he does showcase a few more of his furry, friendly, and peculiar creatures, including a giant cat easily distracted by feathery toys, his ultimate adventure is a rather tiresome one better suited for a sitcom than a film. Jacob has been unwittingly charmed by his love Queenie (Alison Sudol) into marrying him. Very deceitful. And yet she somehow ends up being the angry one in the relationship, leaving him to go stay with her sister. Thus the adventure is on for Newt and Jacob to win back the ladies in their life by seeking them out and confessing their feelings. Of course, their meetings will once again overlap with Grindelwald's evil plan, leading to awkward pauses where an infiltration into the Ministry is halted so that Newt can tell Tina her eyes look as beautiful as a salamander.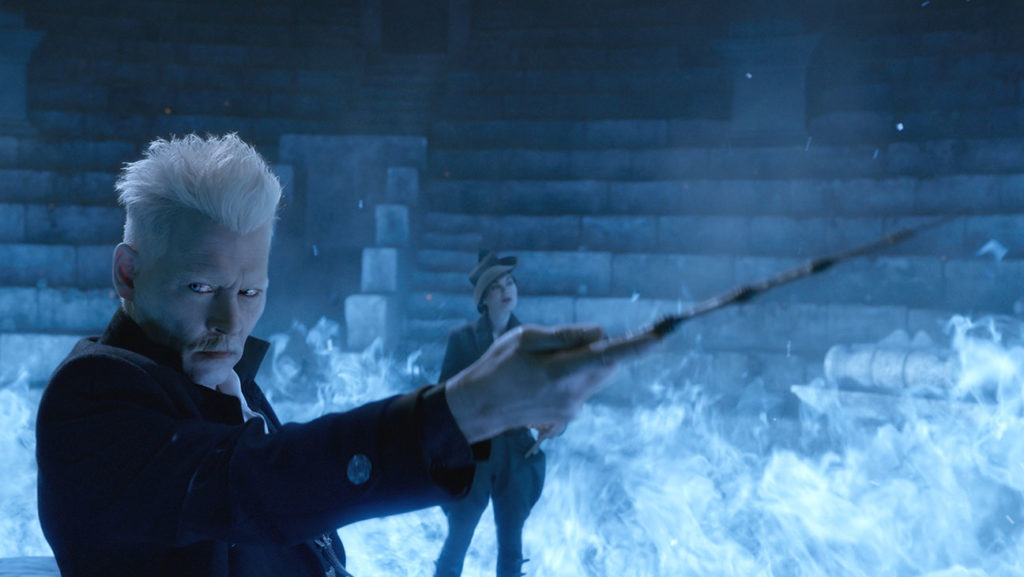 This movie is so busy with its own magical world building it not only forgets to make the characters interesting but the world itself. Consider how stunning it was to witness the American Ministry of Magic in the 1920s, with its magical tube transportation system and unique methods of interrogation. Newt and company now venture into Paris, France and it feels so very vanilla of the country without many sights to see or magical cultures to take in. This is a film that could really stand to slow down and smell the mythical flowers. Then again, the special effects are not as up to snuff this time around, especially in one scene where monstrous cats transform into harmless felines that look about as believable as a CGI cat in 1999.
Rowling's wizarding world has become so deeply ingrained into the pop culture that all its whimsy comes off standard atop a very weak and sloppy story. Overloaded with too many backstories and characters, many of which come out of the woodwork with left-field reveals and unconvincing motivations, this is a bore of a fantasy that only the most devout of Potter-heads will be able to sit through. And even then I could tell from the contortion of the timeline that it will exist mostly for fans to complain about how Rowling has gone full George Lucas on her own series. Personally, I couldn't care less about continuity; just make me care about the adventure and the characters in the now. Rowling has yet to master this spell in her screenwriting.
"The Grinch" Steals Box Office, "Overlord" and "Spider" Left With Scraps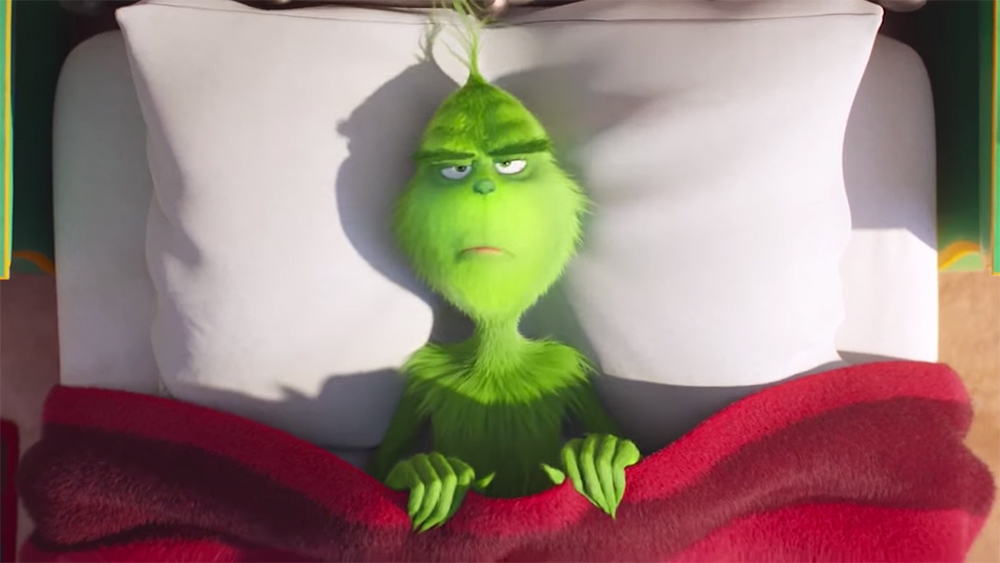 The holiday Christmas movie season starts early as it usually does in November. Just one week after The Nutcracker and the Four Realms, along comes Dr. Suess' The Grinch, the theatrical animated adaptation of the classic children's novel, helmed by Illumination Studios of Despicable Me fame. The animated comedy raked in $66 million for its first weekend, well on its way to conquering its $75 million budget as the holidays roll on. Given Illumination's track record with comedy among kids, expect the film to stick around for the next two months.
The rather high box office of Grinch stole the thunder of the other two films debuting this weekend. Overlord, a Nazi zombie action/horror romp, debuted at #3 with a domestic gross of $10.1 million, which is not exactly a strong opening for a film with a $38 million budget. But it could've been worse as The Girl in the Spider's Web: A New Dragon Tattoo Story, the action sequel to The Girl with the Dragon Tattoo, premiered at #5 with a box office take of only $8 million on a $43 million budget. Don't be surprised if you see these darker, violent films take a tumble coming into the holiday season that seeks more PG-13 genre films for the families to venture out to the theater for.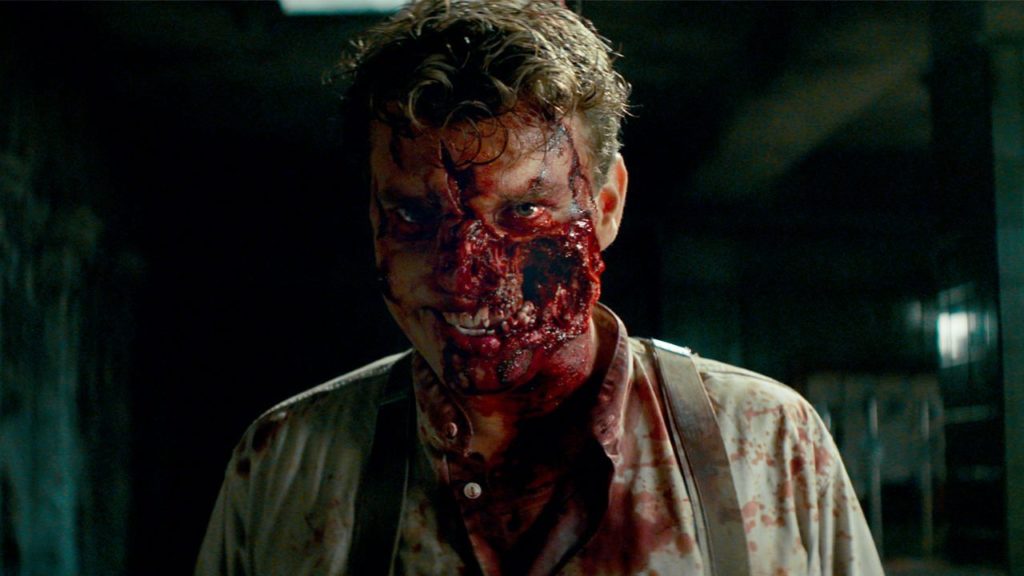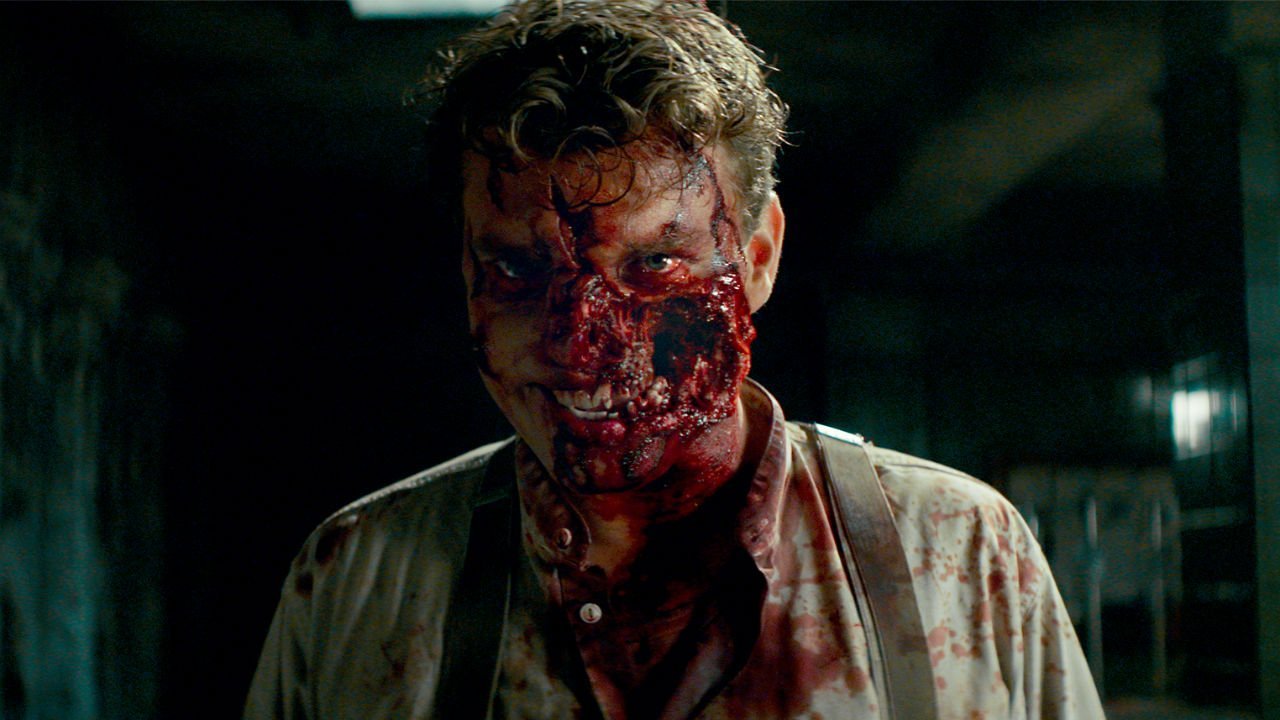 Bohemian Rhapsody, the Freddie Mercury and Queen biopic, is holding firm at #2 on its second weekend with a weekend gross of $30.8 million, bumping its domestic total up to $100 million. The Nutcracker and the Four Realms, however, isn't doing so well in its second weekend. The Disney fantasy adventure only made $9.5 million over the weekend, a 53% drop with a domestic total sitting at a meager $35 million. Not a very strong take for a Disney Christmas fantasy that cost $120 million.
It's no surprise, however, that David Gordon Green's Halloween took the biggest dip of the weekend at 64%. It's surprising the horror film is even still here at #9 in the box office, the domestic total now sitting at a very pleasing $156 million. Also holding firm once again at #10 is The Hate U Give, having made $26 million for only being in 1,100 theaters.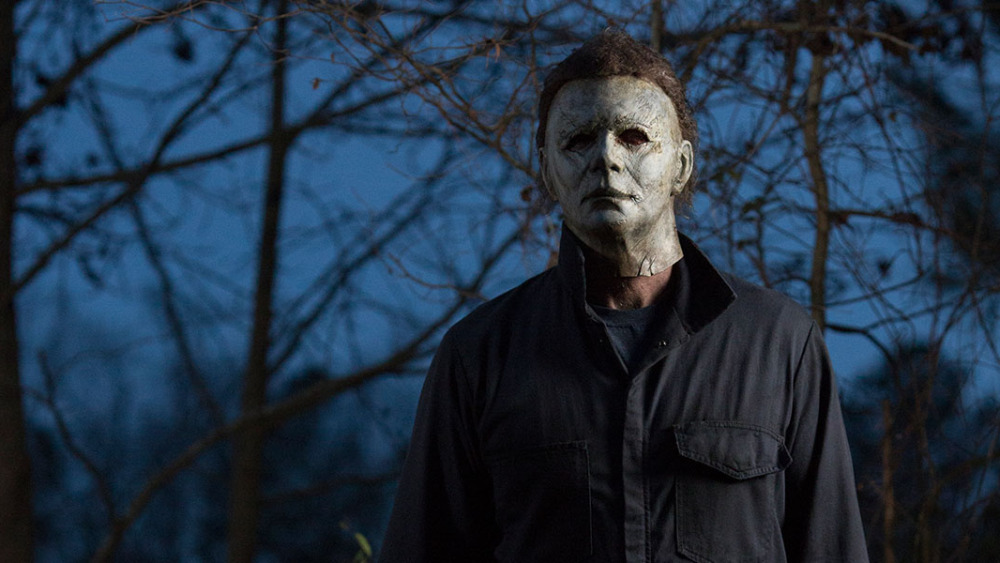 View the full top 10 box office weekend results below.
Dr. Seuss' The Grinch ($66,000,000)
Bohemian Rhapsody ($30,850,000)
Overlord ($10,100,000)
The Nutcracker and the Four Realms ($9,565,000)
The Girl in the Spider's Web: A New Dragon Tattoo Story ($8,015,000)
A Star is Born ($8,010,000)
Nobody's Fool ($6,540,000)
Venom ($4,850,000)
Halloween ($3,840,000)
The Hate U Give ($2,070,000)
Next weekend will feature magical beasts versus dysfunctional families versus women robbers. Fantastic Beasts: The Crimes of Grindelwald, the second film in the new Harry Potter spin-off series, will debut in 4,000 theaters. Instant Family, a family comedy starring Rose Byrne and Mark Wahlberg, will hit 3,000 theaters. Also debuting in 3,000 theaters will be Widows, the all-star heist picture directed by Steve McQueen and starring Viola Davis.
Review: "Overlord" is a Gritty, Gory Genre Mash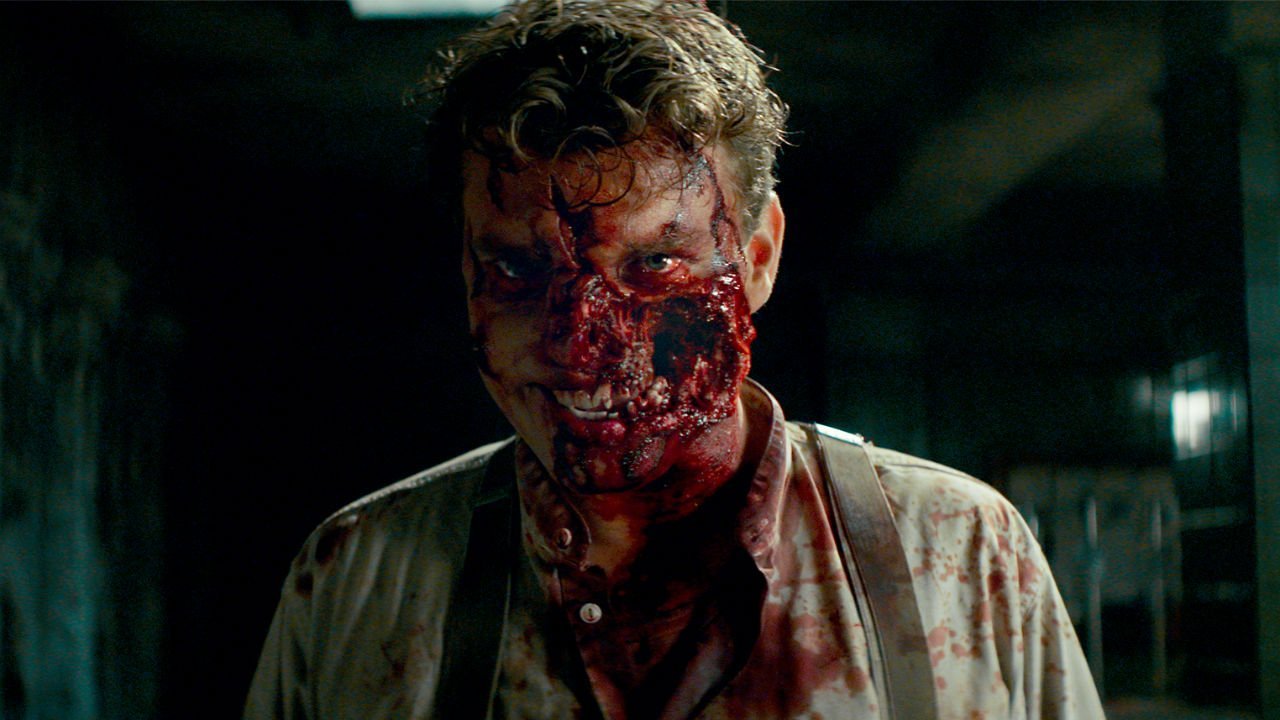 Overlord is one of those delicious genre blenders that delivers World War II action and viciously gruesome body horror into a beautifully bloody cocktail of entertainment. In the same way that From Dusk Till Dawn convinced you into watching one type of film before switching gears, so too does this war film that soon mutates into an equally as frightening tale of science experiments gone wrong. And although the subgenre of Nazi zombies is a fairly small one, this is by far one of the most fun.
Starting loud and explosive, making great use of IMAX, we're quickly thrown into the action with an interesting ensemble of soldiers tasked with taking down a Nazi control tower in French territory. Private Boyce (Jovan Adepo) is fearful of combat and reasonably so when everyone is shooting at you when making a rocky landing and losing more than half his comrades. His methods of choosing the least lethal options clashes greatly with the ruthless Captain Ford, played by a stellar Wyatt Russell, son of Kurt Russell who has that same great level of grit in his performance. Meeting up with a handful of other soldiers, they secretly make their plans in a Nazi-occupied French village to assault the tower where the Nazis have established a base.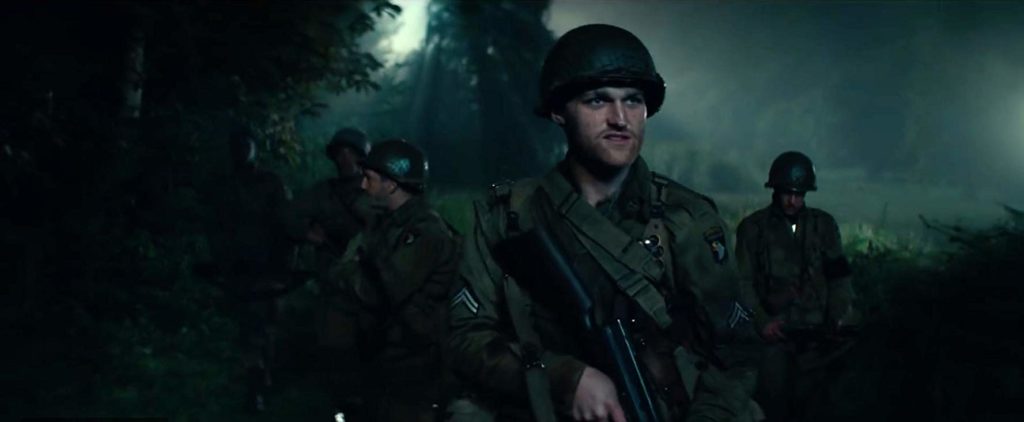 Though Boyce is prepared to take down the target, he's not prepared for what he discovers underneath the base. The Nazis have a classic mad doctor hard at work on breeding the ultimate race of super soldiers. These monsters are not ready yet and Boyce, unfortunately, happens upon the stepping stones of mangled corpses, howling undead, and decapitated heads begging for death. Of course, this is all helmed by a nervous mad scientist, Dr. Schmidt (Erich Redman), and a sneeringly sinister overseeing Nazi Officer Wafner (Pilou Asbæk).
While the Nazi experiments are in desperate need of improvement, Overlord shoots straight for the guts with gusto when it comes to the action and terror. The US soldiers are portrayed as a lot of colorful characters, including the nasally joking Tibbet (John Magaro) that provides vital comic support. The Nazis are seen as unhinged evil, never wasting an opportunity to shoot a civilian in the streets or rape a woman when she is cornered. And the monsters all feel like brilliant works of terrifying body horror, where necks snap open and chunks of flesh fall off the face. Consider how when the French civilian of Chloe (Mathilde Ollivier) gets in on the action; she quickly goes from fearful sister looking after her ailing aunt to a flamethrower-touting badass.
But what's most remarkable about all this is how it never feels the need to blatantly wink with its theatrics, shying away from trying too hard to seem badass. This movie is badass and it knows enough not to amp up the humor when setting undead zombies aflame or watching someone's body contort in unnatural ways. The tongue is buried firmly in cheek, chewing on its meaty set pieces of blood and explosions to stand firm without a knowing nod to the audience. Such earnest seems almost rare in films that want to replicate that grindhouse flavor of filmmaking.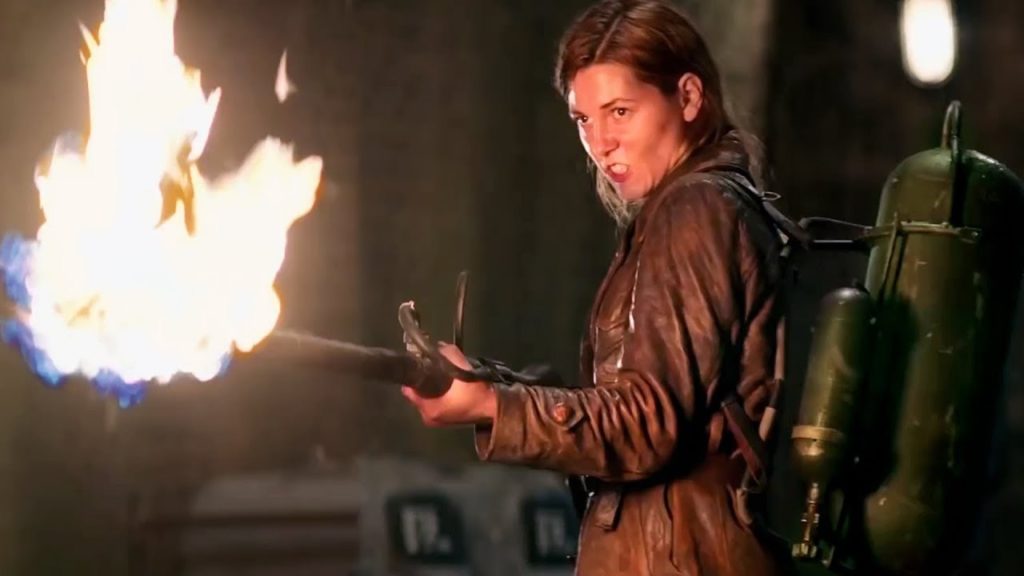 Overlord more than earns its brutal showdown of fierce fights and abundance of firey blasts, putting in all the grunt work of a capable war and horror film. With the relatively fresh direction of Julius Avery, it's a film that is smart enough to have faith in its grit of the disturbing elements from both genres that it never feels the need to spice it up too high with self-consciousness. And in its own weird way, it's serious and subtle enough that we can buy into the fantasy of a Nazi zombie story told straight with character and cunning. After all, we've already had the over-the-top angle with Dead Snow. The time has finally come for this subgenre to be taken seriously. Or about as seriously as it can be taken.