Review: 'Warcraft' Is All War, But No Craft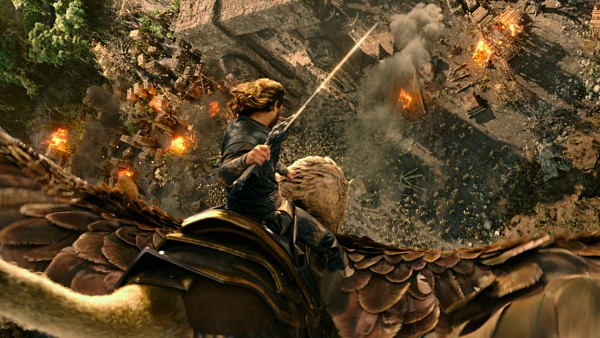 [dropcap]A[/dropcap]lright, let me put my cards on the table. I have played the Warcraft video games from the 1990s, but not the pop culture phenomenon of World of Warcraft. I've never read a Warcraft book, comic book or even a strategy guide for that matter.
So while I may not be familiar with the abundance of lore coupled with Warcraft, I can state that the movie did capture the atmosphere of watching other people play World of Warcraft. I spent my college days in dorms where students would be glued to their screens in walleyed hypnosis over this fantasy game. They'd spend hours upon hours mindlessly grinding levels by clicking profusely, waiting for their character to walk to the next enemy and then clicking some more. They spoke to one another in nasally and droning voices that made them sound less as warriors or wizards and more as accountants doing taxes. That level of monotony and disinterest can be felt in this movie.
The movie begins with the introduction of a race of war-loving beings known as the Orcs, portrayed as CGI monstrosities with big teeth, big hands and big feet. Their world is dying and they now rely on the dark magic of an evil Orc who uses the power of souls to open a portal to a new world. The world they seek to conquer is known as Azeroth and it's occupied by humans, elves, dwarves, griffins and wizards (and possibly more fantasy creatures).
But the portal is only strong enough to bring a few Orcs through at a time. They need more souls to make it open, so the handful of Orcs that went through starts capturing humans to use as fuel for the portal. Why don't they just talk to the humans about their dilemma?
Related: Review: 'Now You See Me 2' Has More Magic, More Tricks & More Problems
Well, the orcs don't speak the words of man, but apparently some of their lesser Orc half-breeds can speak it for some unexplained reason. There are also plot elements of fantasy creature councils, traditions that the Orcs are struggling to protect, pathos for a baby, etc. Don't bother getting too invested in these plot elements, however, as most of them are either underdeveloped or left out to dry for a supposed sequel.
In this struggle for survival and land, a slew of laughable and underdeveloped characters are thrown at the screen. Durotan (Toby Kebbell), one of the chiefs of the Orcs, fears for the future of his people and his newly born child that he brings with the horde to Azeroth for some reason. Sir Anduin Lothar (Travis Fimmel) commands the human armies that drive back the Orcs, but is concerned about having his hardly acknowledged son on the battlefield.
Garona (Paula Patton) is a half-Orc slave that will be given sanctuary if she can help the humans with defeating the horde, but floats between so many strange motivations of who to trust, kill or seduce. Khadgar (Ben Schnetzer) is a young mage that seeks to prove his worth and play a bigger role in the forthcoming war, but everybody hates him for some reason. The mysterious wizard Medivh (Ben Foster) is supposed to be an all-powerful being, but appears more as a disinterested stoner with his long hair and thin beard. This punk doesn't have the presence or the facial hair to go toe-to-toe with Gandalf or Merlin.
All of these characters do little more than go through the motions based on both a crowded script and low-level acting abilities. There are small nuggets of scenes reserved for these actors to display some level of charisma and every one of them fall flat on their face in failed attempts at levity and drama. I could hear a few pity laughs in the audience during most of these awkward moments.
For Azeroth being filled with wizards, griffins, dwarves and elves, Warcraft does a rather terrible job at building up its world. The movie introduces the human kingdom of Stormwind, but we don't see much of it outside the throne room, war room and dungeon (all of which are not that impressive). We don't get to meet the people, understand their customs or experience their culture. I suppose we just have to accept it as your average fantasy kingdom and move on.
The fight scenes, which will most likely be the biggest draw, are decent at best. For the first few minutes, the combat is shocking and brutal. But by the time the movie reaches its tenth head smashed in by an Orc hammer, the abundance of brutality begins to lose impact fast. Quantity takes priority over quality as legions of knights square off against hordes of Orc warriors in large overhead shots.
[divider]Read more to check out the trailer:[divider]
"Ralph" and "Grinch" Steal Slow Box Office Weekend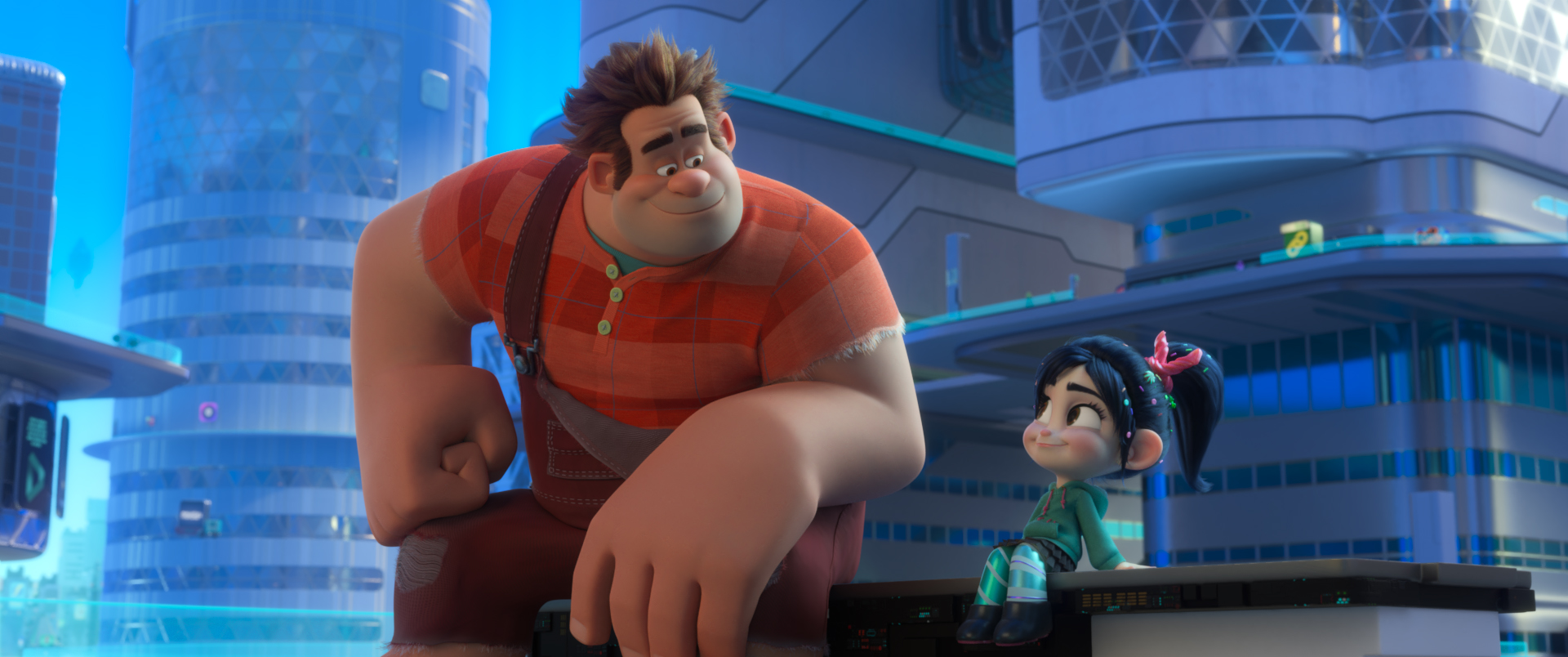 Aside from the re-release of Schindler's List, there is nothing new in the box office for the weekend. Seriously, there's nothing. And I thought last weekend was slow. With no new films in the running, it's pretty much a repeat as the box office takes a snow day.
Once again, no surprise, Ralph Breaks The Internet is still on top. In its third weekend, the animated Disney adventure grossed $16 million for the weekend and $140 million for its domestic total. It still has a ways to go to top its $175 million but it should be closing in soon. Also no surprise following closely behind is Dr. Seuss' The Grinch, the computer-animated holiday comedy based on the book by Dr. Seuss. After five weekends, it's still in the top 5, making another $15 million for the weekend and $223 million domestic total. Worth noting is that, despite this weekend being slow, the movie only took a 15% dip from last weekend. And you can bet it'll be sticking around for the rest of December.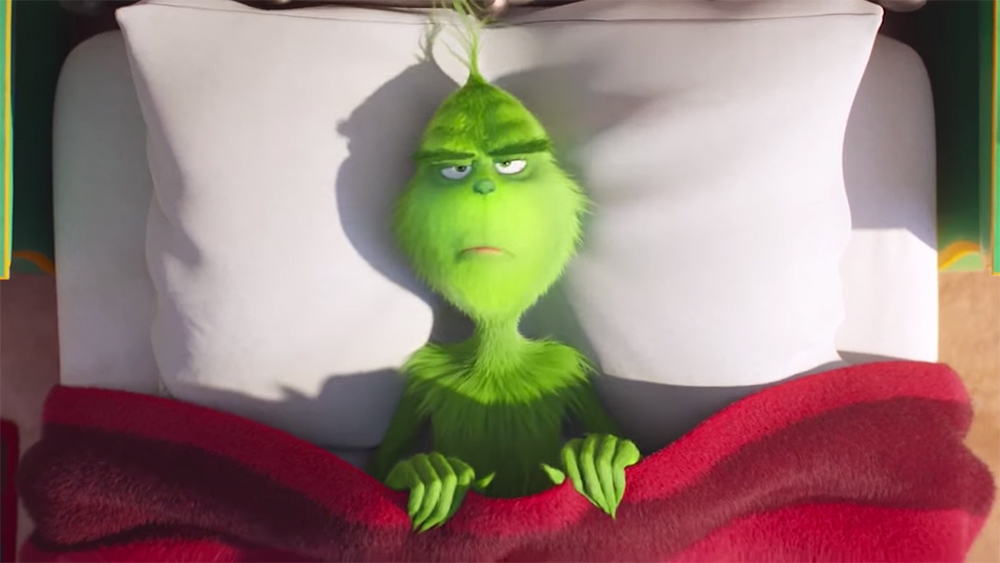 As for everything else, very few films moved from their spots with one exception. Green Book, the historical racial drama, is picking up steam and has moved up from #10 last weekend to #7 after being added to more than 100 more theaters. Good word of mouth is getting around about this film as its domestic total is now sitting at $19 million for being in less than 2,000 theaters after four weekends.
Check out the full box office results below:
Ralph Breaks The Internet ($16,141,000)
Dr. Seuss' The Grinch ($15,175,000)
Creed II ($10,322,515)
Fantastic Beasts: The Crimes of Grindelwald ($6,805,000)
Bohemian Rhapsody ($6,000,000)
Instant Family ($5,600,000)
The Possession of Hannah Grace ($3,935,000)
Robin Hood ($3,585,000)
Widows ($3,175,000)
Green Book ($3,100,000)
Next weekend, the break is over and genre movies will be in full swing. Mortal Engines, a CGI-heavy fantasy, will debut in 3,000 theaters. The Mule, a new drug-related drama directed and starring Clint Eastwood, will premiere in 2,400 theaters. And Sony's new animated superhero film, Spider-Man: Into the Spider-Verse, will be hitting 3,400 theaters. It's a pretty much a sure bet that Spider-Man will take that weekend, given its PG-rated superhero appeal and the big word-of-mouth it's getting from critic circles.
"Ralph" Reigns Again on Slow Box Office Weekend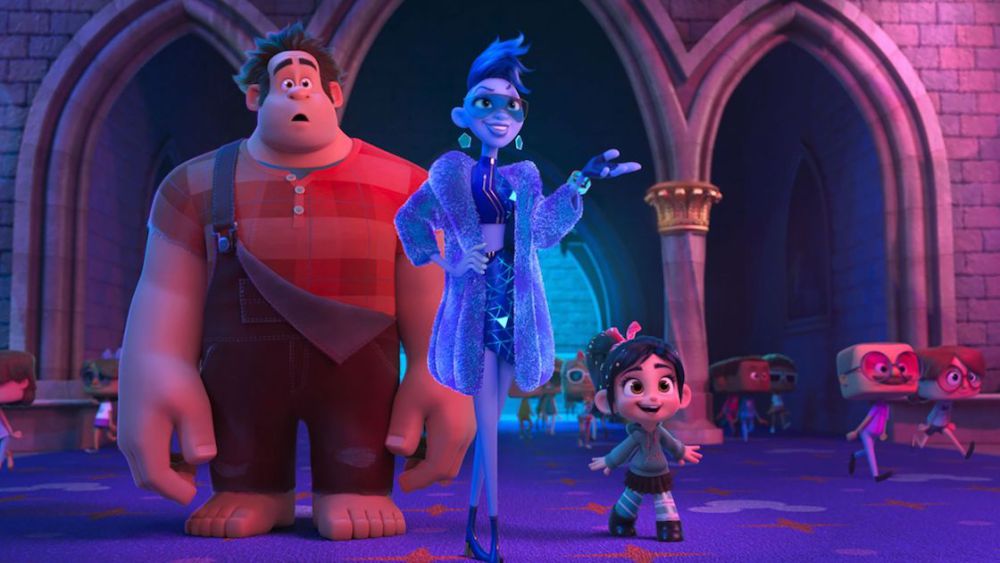 We're currently in the eye of the fall movie storm. All is fairly quiet this weekend. The only new release was that of a small horror film, The Possession of Hannah Grace. So small, in fact, that it only came in at #7 for the weekend with a gross of $6.5 million. As such, few films moved very far from their spots. Last weekend's winner, the animated adventure Ralph Breaks The Internet, was once again on top, even though it wasn't a very strong second weekend of $25 million, a 54% drop. Still, the film has made $119 million so far and is well on its way to covering its $175 million budget.
Surprisingly jumping up a spot is Dr. Seuss' The Grinch, the latest animated film Illumination Studios based on the classic Christmas book. The film jumped up from #3 to #2, making $17 million with the domestic gross now up to $203 million. Creed II, the sequel to the Rocky spinoff, took a step down for its second weekend, grossing $16 million with a domestic total of $81 million. It's no surprise that the biggest drop of the weekend was Fantastic Beasts: The Crimes of Grindelwald, the sequel to the Harry Potter spinoff. Due to low critic ratings and poor fan reactions, the film tumbled 61% with its domestic gross sitting at $134 million.
View the full top 10 box office winner for the weekend below.
Ralph Breaks The Internet ($25,756,000)
Dr. Seuss' The Grinch ($17,730,000)
Creed II ($16,832,863)
Fantastic Beasts: The Crimes of Grindelwald ($11,200,000)
Bohemian Rhapsody ($8,100,000)
Instant Family ($7,150,000)
The Possession of Hannah Grace ($6,500,000)
Robin Hood ($4,700,000)
Widows ($4,400,000)
Green Book ($3,900,000)
Next weekend is so sparse with new content that the biggest release is going to be an anniversary screening of Schindler's List, hitting 1,000 screens. It's a good time to take in some smaller releases as Mary Queen of Scots, Ben is Back, and Vox Lux will be having limited releases. So it's safe to expect a repeat of this weekend's trends in the box office.
"Ralph" Breaks The Box Office, "Creed" Close Behind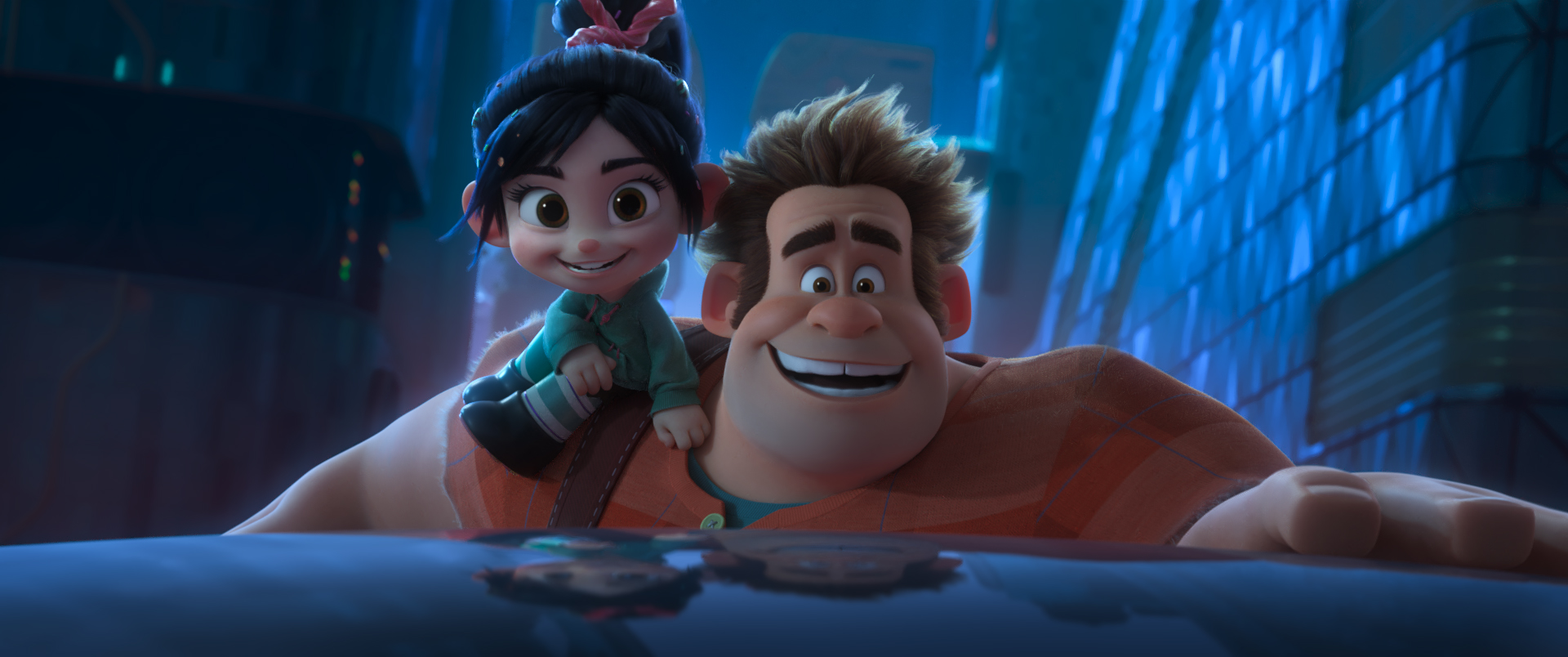 Thanksgiving week is a time for family and there were plenty out to the theater last week for an animated family picture. Ralph Breaks The Internet, the Disney-animated sequel to 2012's video game adventure comedy Wreck-It Ralph, came in at #1 for the weekend with $55 million and $84 million since its debut on Wednesday. This puts it above the Disney studio's previous Thanksgiving hit Moana, which had a 5-day total of $82 million.
Not too far behind is Creed II, the sequel to the Rocky spin-off starring Michael B. Jordan and Sylvester Stallone. The boxing sequel took in $35 million for the weekend and $55 million since Wednesday. This is a stronger opening than the first film which came in at $29 million for the weekend.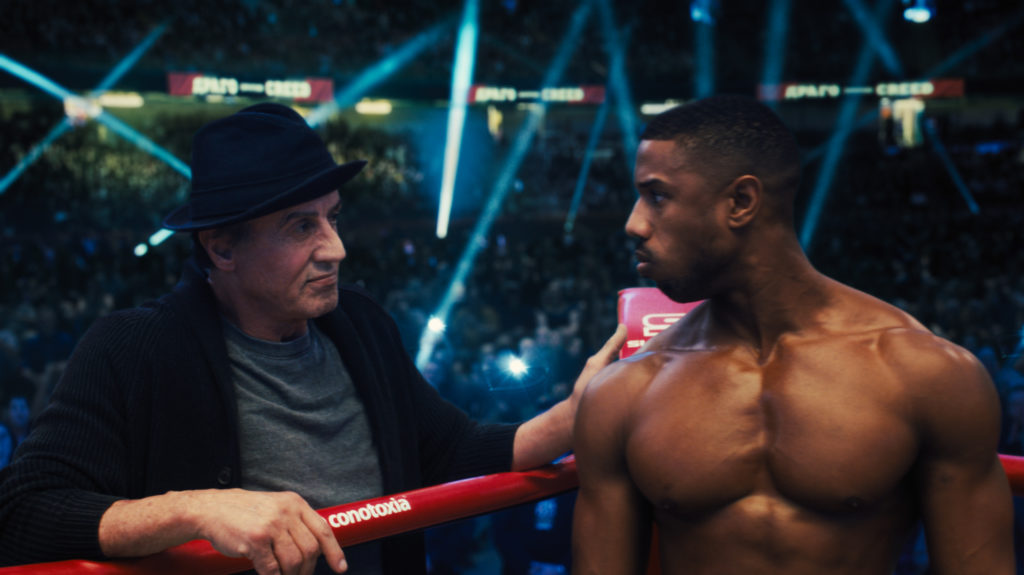 And it was slim leftovers for the two other debuts. Robin Hood, the latest action remake of the classic tale, came in at #7 with only $9 million for the weekend, $14 million since Wednesday. Green Book, a drama about a black singer in the racist south of America, came in at #9 for its expanded week to make $5 million for the weekend and $7 million for its domestic total.
The Crimes of Grindelwald is not fairing to well for its second weekend. The Harry Potter spin-off has dropped to #4 with a domestic weekend gross of $30 million, a 52% drop. The film still hasn't cleared its $200 million budget with a domestic gross of $117 million and it looks like it may never cross that mark as we head into December with more genre titles. Beating it out for #3 is Dr. Seuss' The Grinch, the theatrically animated adaptation by Illumination, that is proving to have great legs coming into the holiday season. Worth noting at #10 is A Star Is Born, its domestic total now having crossed $191 million to make it one of the most profitable films of the year.
View the full top 10 box office results for the weekend below:
Ralph Breaks The Internet ($55,672,000)
Creed II ($35,293,000)
Dr. Seuss' The Grinch ($30,210,000)
Fantastic Beasts: The Crimes of Grindelwald ($29,650,000)
Bohemian Rhapsody ($13,855,000)
Instant Family ($12,500,000)
Robin Hood ($9,125,000)
Widows ($7,955,000)
Green Book ($5,443,000)
A Star is Born ($3,005,000)
Next weekend is, well, it's pretty dead. So dead that a ghost movie is occupying the rather blank spot. Possession of Hannah Grace, a modest horror production, will be arriving in under 2,000 theaters. So it's fair to say you can expect Ralph to breakthrough for another weekend of success.