Review: "Tomb Raider" Trades Dumb Adventure for Dull Grit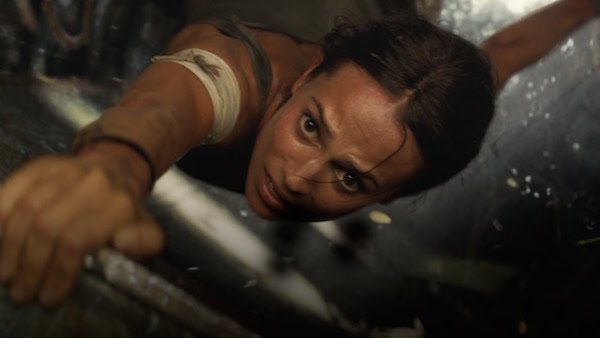 The original Tomb Raider movies received a lot of flak for being silly, but they were honestly no more silly than most James Bond style treasure hunting films. Those directors and Angelina Jolie were smart enough to know that you can't make movies about the Illuminati, attacking statues, and golden spheres too seriously. Still, most fans and critics didn't seem to dig it, and this remake aims to avoid all the ridiculousness of its predecessors. There are no goofy gadgets, silly outfits, over-the-top action sequences, or even supernatural hijinks. All the stuff that was considered too stupid for whatever dignity the Tomb Raider series had is now replaced with a bland adventure, smeared in dirt and melodrama.
Alicia Vikander now plays Lara Croft as a young troublemaker, not too keen on inheriting her missing father's fortune. She'd rather be boxing and bike riding than being stuck in boardrooms and conferences calls. It turns out the apple doesn't fall far from the tree when she discovers her father's secret lair of his treasure hunting side-project. Perhaps there's a clue in all his documents about where he disappeared to for all these years. Perhaps he was seeking some ancient artifact of untold power. Perhaps there's some evil man who wants for himself.
All of this is to be expected, and Tomb Raider doesn't stray off course from this subgenre. The writing is so narrowly focused on uncovering the secret of the mythical Himiko and her death curse that it never stops to let a character catch their breath. This pacing quickly kicks Vikander into a number of intense action scenes where she gets to leap from boats, scale rocks, and escape from a crashing plane. This direction also doesn't allow much room for character, making her daughter-father arc so unbelievably cheesy it practically nullifies whatever darker tone the film was going for.
To compensate for the lack of charisma, Tomb Raider goes the extra mile to turn Vikander into the ultimate action star by having her get down and dirty; she'll battle a man to the death in the mud and pull a glass shard out of her belly. It gets pretty brutal at times and would be enjoyable if not for the sad fact that I knew all of this would be leading up to a tomb with traps and curses that will explode.
The villain of the picture is played by Walton Goggins, a man who can dominate the screen if allowed to. Unfortunately, he's stuck in a role where he can only act like a crazy tyrant by merely saying he is crazy. He also has two daughters that he misses, but you won't see them past a mere mention. We just have to take his word for it that he's a maniacal figure working for an evil organization. Which organization and what do they want? Therein lies the film's ultimate twist which, while unexpected, teases a much better story had it not been saved for a climactic stinger.
While there's no shortage of action, it's amazing how a film such as Tomb Raider strives to be so lackluster with its supporting elements, threatening to not fall into typical trope traps, only to end up being boring by avoiding them. Dominic West could have carried some emotion as Lara's dad, but he's oddly restrained in moments where there should be more to film's indulgent sappiness. Daniel Wu plays the supporting role of a sea captain that may fancy Lara, but he does little more than provide cover fire as his pathos is kicked to the curb. Even the tomb feels par for the course as far as movie deathtraps go, with the usual decorations of spiders crawling over skeletons and hidden spikes that spring out of the floor.
For as uneven as Tomb Raider plays, I must admit it does share a commonality with the video games in the puzzles Lara must solve. Himiko's tomb can only be accessed by spinning rims in a specific order and matching colors to light. All that's missing is the onscreen prompt of "Push A" and you have yourself a bonafide full-motion video game right there. Unfortunately, this is a movie and one where I wish the quick-time events slowed down over the two-hour running time to allow for characters and energy as strong as Vikander's kicks.
[author title="About the Author" image="http://popstermedia.com/wp-content/uploads/2015/07/mark_mcpherson-300×221-150×150.jpg"]Movie Reviewer Mark McPherson has been all about movies since working at a video store in his youth. His talents range from video editing to animation to web development, but movies have always been his passion to write about.[/author]
"Ralph" and "Grinch" Steal Slow Box Office Weekend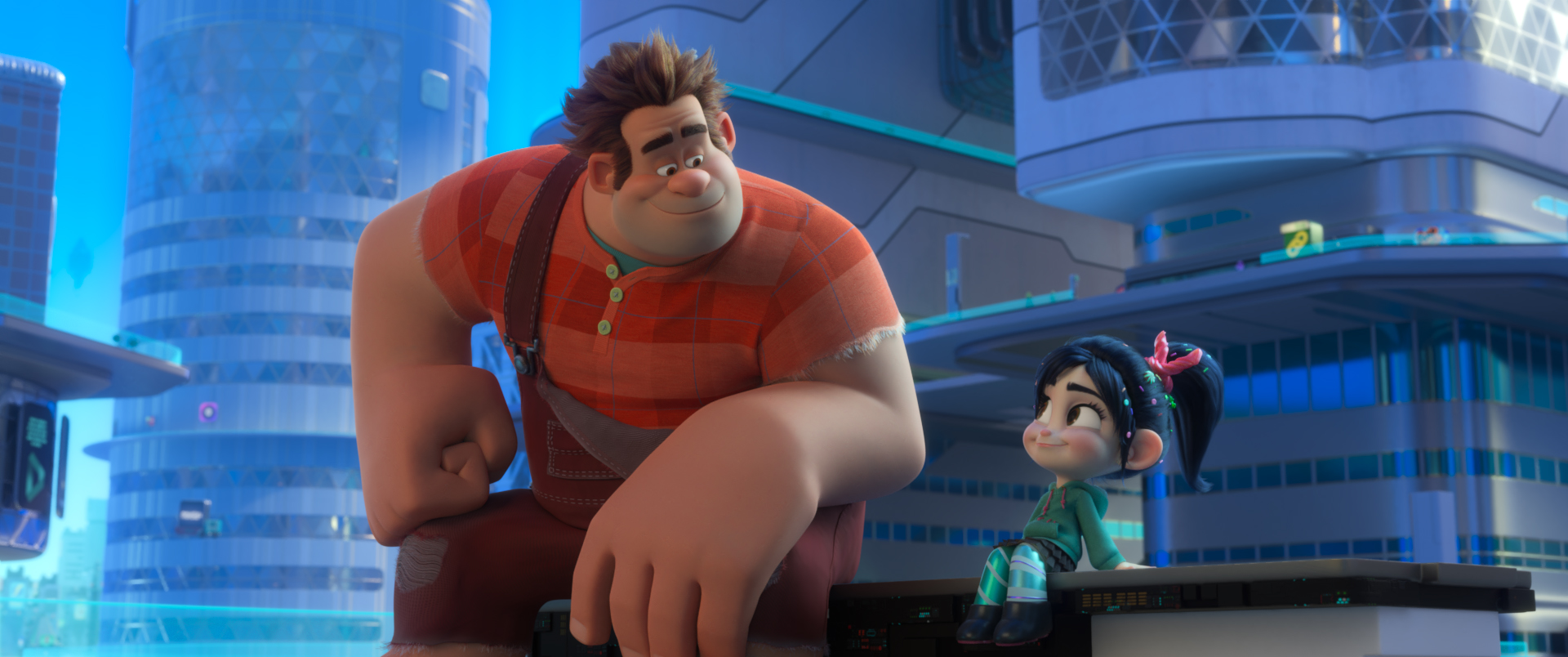 Aside from the re-release of Schindler's List, there is nothing new in the box office for the weekend. Seriously, there's nothing. And I thought last weekend was slow. With no new films in the running, it's pretty much a repeat as the box office takes a snow day.
Once again, no surprise, Ralph Breaks The Internet is still on top. In its third weekend, the animated Disney adventure grossed $16 million for the weekend and $140 million for its domestic total. It still has a ways to go to top its $175 million but it should be closing in soon. Also no surprise following closely behind is Dr. Seuss' The Grinch, the computer-animated holiday comedy based on the book by Dr. Seuss. After five weekends, it's still in the top 5, making another $15 million for the weekend and $223 million domestic total. Worth noting is that, despite this weekend being slow, the movie only took a 15% dip from last weekend. And you can bet it'll be sticking around for the rest of December.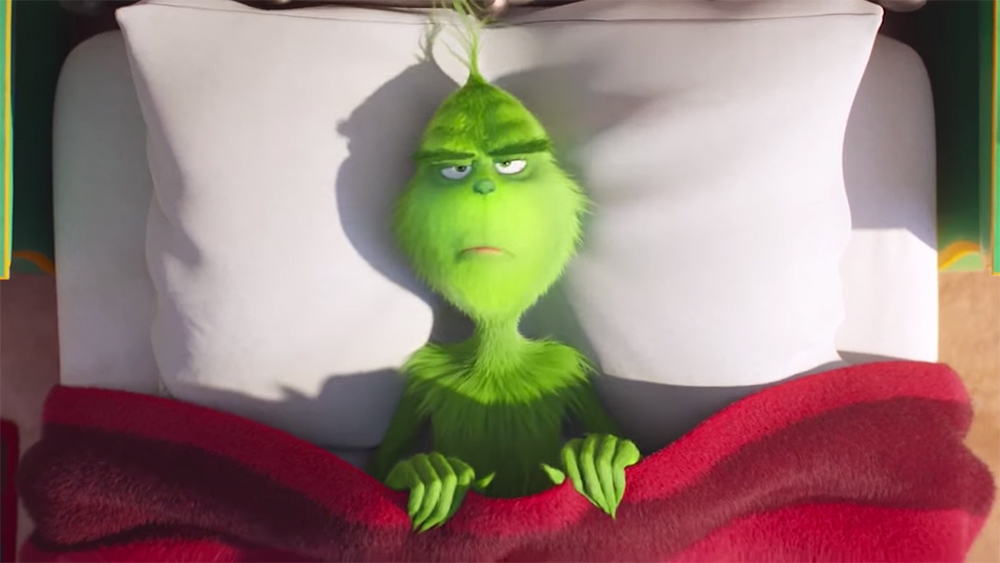 As for everything else, very few films moved from their spots with one exception. Green Book, the historical racial drama, is picking up steam and has moved up from #10 last weekend to #7 after being added to more than 100 more theaters. Good word of mouth is getting around about this film as its domestic total is now sitting at $19 million for being in less than 2,000 theaters after four weekends.
Check out the full box office results below:
Ralph Breaks The Internet ($16,141,000)
Dr. Seuss' The Grinch ($15,175,000)
Creed II ($10,322,515)
Fantastic Beasts: The Crimes of Grindelwald ($6,805,000)
Bohemian Rhapsody ($6,000,000)
Instant Family ($5,600,000)
The Possession of Hannah Grace ($3,935,000)
Robin Hood ($3,585,000)
Widows ($3,175,000)
Green Book ($3,100,000)
Next weekend, the break is over and genre movies will be in full swing. Mortal Engines, a CGI-heavy fantasy, will debut in 3,000 theaters. The Mule, a new drug-related drama directed and starring Clint Eastwood, will premiere in 2,400 theaters. And Sony's new animated superhero film, Spider-Man: Into the Spider-Verse, will be hitting 3,400 theaters. It's a pretty much a sure bet that Spider-Man will take that weekend, given its PG-rated superhero appeal and the big word-of-mouth it's getting from critic circles.
"Ralph" Reigns Again on Slow Box Office Weekend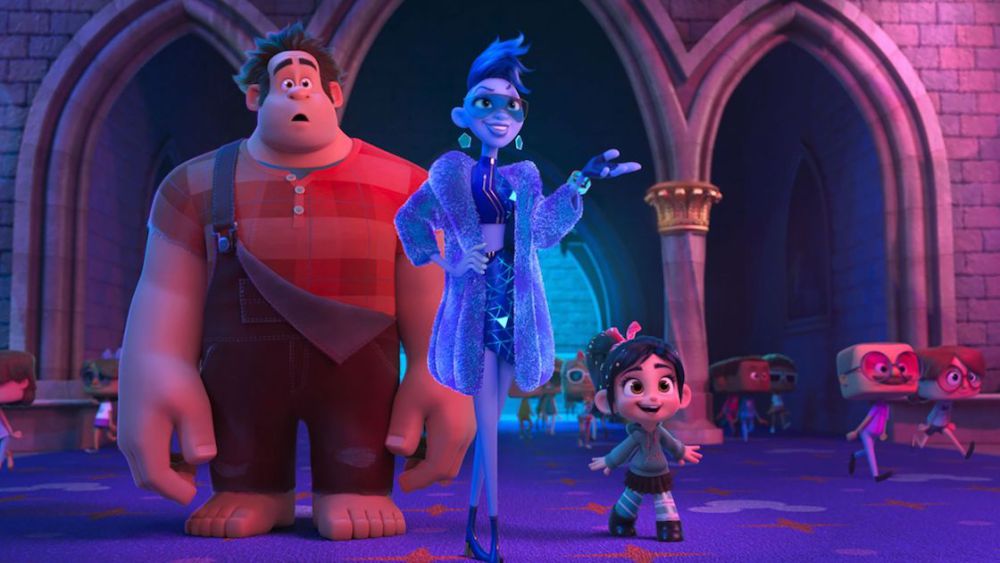 We're currently in the eye of the fall movie storm. All is fairly quiet this weekend. The only new release was that of a small horror film, The Possession of Hannah Grace. So small, in fact, that it only came in at #7 for the weekend with a gross of $6.5 million. As such, few films moved very far from their spots. Last weekend's winner, the animated adventure Ralph Breaks The Internet, was once again on top, even though it wasn't a very strong second weekend of $25 million, a 54% drop. Still, the film has made $119 million so far and is well on its way to covering its $175 million budget.
Surprisingly jumping up a spot is Dr. Seuss' The Grinch, the latest animated film Illumination Studios based on the classic Christmas book. The film jumped up from #3 to #2, making $17 million with the domestic gross now up to $203 million. Creed II, the sequel to the Rocky spinoff, took a step down for its second weekend, grossing $16 million with a domestic total of $81 million. It's no surprise that the biggest drop of the weekend was Fantastic Beasts: The Crimes of Grindelwald, the sequel to the Harry Potter spinoff. Due to low critic ratings and poor fan reactions, the film tumbled 61% with its domestic gross sitting at $134 million.
View the full top 10 box office winner for the weekend below.
Ralph Breaks The Internet ($25,756,000)
Dr. Seuss' The Grinch ($17,730,000)
Creed II ($16,832,863)
Fantastic Beasts: The Crimes of Grindelwald ($11,200,000)
Bohemian Rhapsody ($8,100,000)
Instant Family ($7,150,000)
The Possession of Hannah Grace ($6,500,000)
Robin Hood ($4,700,000)
Widows ($4,400,000)
Green Book ($3,900,000)
Next weekend is so sparse with new content that the biggest release is going to be an anniversary screening of Schindler's List, hitting 1,000 screens. It's a good time to take in some smaller releases as Mary Queen of Scots, Ben is Back, and Vox Lux will be having limited releases. So it's safe to expect a repeat of this weekend's trends in the box office.
"Ralph" Breaks The Box Office, "Creed" Close Behind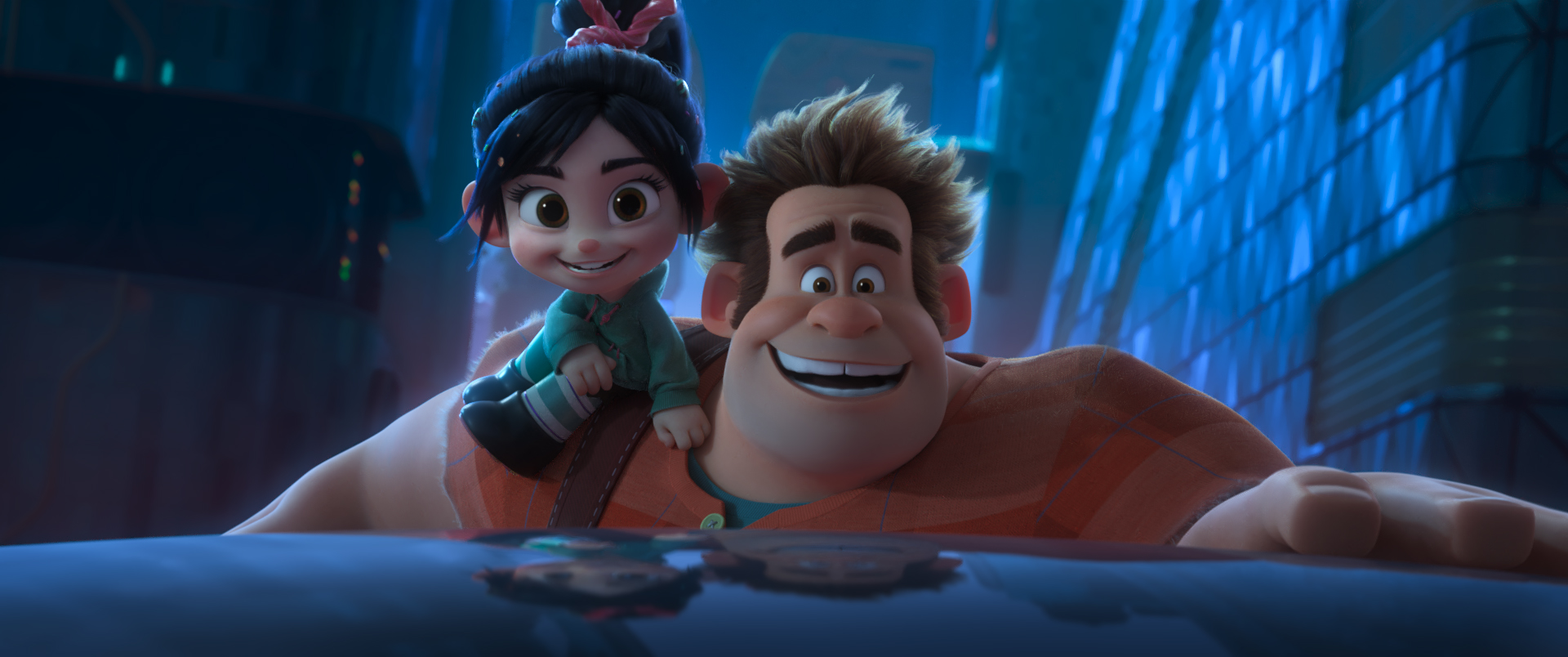 Thanksgiving week is a time for family and there were plenty out to the theater last week for an animated family picture. Ralph Breaks The Internet, the Disney-animated sequel to 2012's video game adventure comedy Wreck-It Ralph, came in at #1 for the weekend with $55 million and $84 million since its debut on Wednesday. This puts it above the Disney studio's previous Thanksgiving hit Moana, which had a 5-day total of $82 million.
Not too far behind is Creed II, the sequel to the Rocky spin-off starring Michael B. Jordan and Sylvester Stallone. The boxing sequel took in $35 million for the weekend and $55 million since Wednesday. This is a stronger opening than the first film which came in at $29 million for the weekend.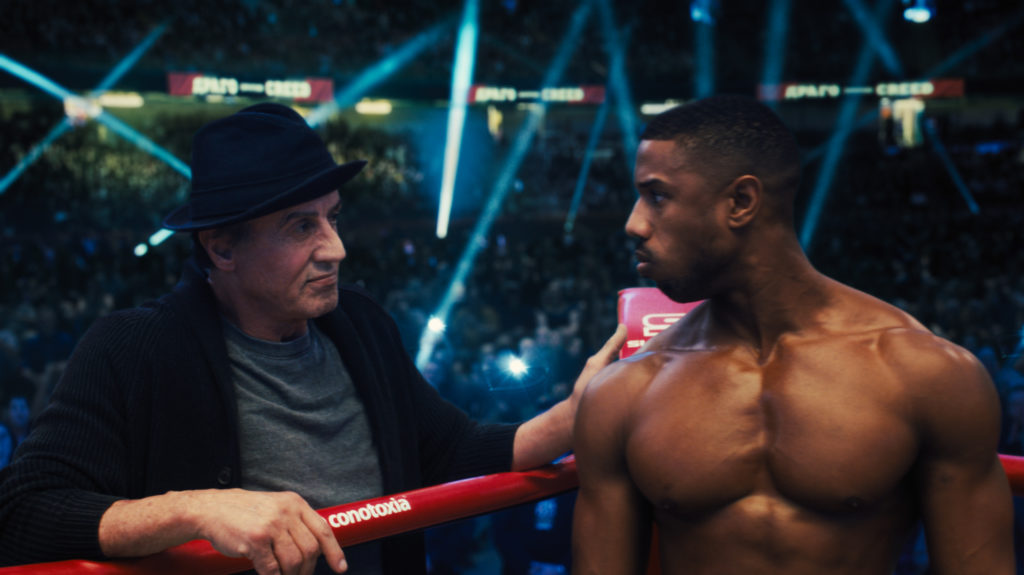 And it was slim leftovers for the two other debuts. Robin Hood, the latest action remake of the classic tale, came in at #7 with only $9 million for the weekend, $14 million since Wednesday. Green Book, a drama about a black singer in the racist south of America, came in at #9 for its expanded week to make $5 million for the weekend and $7 million for its domestic total.
The Crimes of Grindelwald is not fairing to well for its second weekend. The Harry Potter spin-off has dropped to #4 with a domestic weekend gross of $30 million, a 52% drop. The film still hasn't cleared its $200 million budget with a domestic gross of $117 million and it looks like it may never cross that mark as we head into December with more genre titles. Beating it out for #3 is Dr. Seuss' The Grinch, the theatrically animated adaptation by Illumination, that is proving to have great legs coming into the holiday season. Worth noting at #10 is A Star Is Born, its domestic total now having crossed $191 million to make it one of the most profitable films of the year.
View the full top 10 box office results for the weekend below:
Ralph Breaks The Internet ($55,672,000)
Creed II ($35,293,000)
Dr. Seuss' The Grinch ($30,210,000)
Fantastic Beasts: The Crimes of Grindelwald ($29,650,000)
Bohemian Rhapsody ($13,855,000)
Instant Family ($12,500,000)
Robin Hood ($9,125,000)
Widows ($7,955,000)
Green Book ($5,443,000)
A Star is Born ($3,005,000)
Next weekend is, well, it's pretty dead. So dead that a ghost movie is occupying the rather blank spot. Possession of Hannah Grace, a modest horror production, will be arriving in under 2,000 theaters. So it's fair to say you can expect Ralph to breakthrough for another weekend of success.