Review: 'The Angry Birds Movie' Is More Commercial Than Movie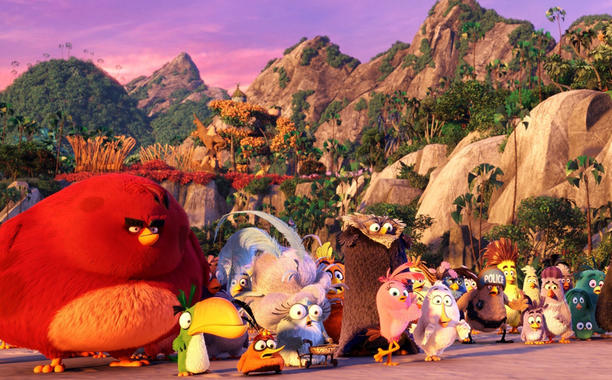 [dropcap]W[/dropcap]hen it was first announced that Sony was developing a movie based on the Angry Birds video game, there was one question that came to the minds of many: How?
We live in an age where nearly anything marketable can be given a movie treatment. That may seem frightening and disheartening to the future of cinema, but keep in mind that any movie idea can be entertaining if executed with creativity. Pictures such as Pirates of the Caribbean have proven that even a property as out there as a theme park ride can make for a good movie. The Angry Birds Movie is sadly an example where the term cash-grab comes to mind throughout.
I recall the first trailer for The Angry Birds Movie generating some hope and enthusiasm as many remarked at how there was actually a story here. And, yes, there is a story with characters to this picture. It's not a good story, but I guess it was supposed to be impressive that any type of story can be applied to such a non-narrative video game.
To be fair, however, the movie does start out very promising if not wholly original. Red (Jason Sudeikis) is a bitter bird that finds himself sarcastically drudging his way through everyday life on Bird Island. While all the other birds seem content and happy in their splendor of continuing their glowing society, Red is annoyed by all this joy. His rage eventually reaches a boiling point and he's forced to join an anger management program. It is there that he meets the other angry birds of the community.
While in this group, Red meets other birds with similar issues of rage. There's the highly-caffeinated Chuck (Josh Gad), the literally short-fused Bomb (Danny McBride) and the quietly fuming giant Terrance (Sean Penn). They all seem to have their quirks, but most appear to be mischief-makers that stand as outsiders of their community. While others have settled down with families, these birds still grapple with themselves and their anger.
Despite some less-than-amusing bird puns, this first act of establishing our characters was rather clever. I was starting to enjoy myself and ready myself to recommend The Angry Birds Movie.
But when the second act arrives, the movie suddenly remembers that it's based on a video game. As such, the creative team and producers felt the need to have the movie reflect the game's mechanics of birds launching themselves at pigs. To reach this point, the movie introduces the green-colored pigs as explorers from Piggy Island that arrives on Bird Island to share their technology.
Led by their fat bearded leader (Bill Hader), the pigs introduce the birds to the wonders of trampolines and musical dance numbers. But Red and the other angry birds discover the pigs' evil plan to snatch all the birds' eggs to eat for breakfast. It's up to Red to inspire all of Bird Island to rise up and fight against the pigs not as happy birds, but angry birds. And, yes, that exact line is spoken in the movie.
By the time we reach the third act, the movie is on autopilot. Musical numbers of random genres breakout to fill some time and give the movie something to do. Gags go for the lowest hanging fruit of extending sequences for annoying voices, farting and urination (I started to miss the bird puns by this point in the movie). And what is the grand scheme of the birds for rescuing their eggs from the evil pigs? They use a giant slingshot to launch themselves at the architecture of the pigs. There is no reason given as to why this is the best plan of attack. It just has to happen because that's what you do in the video game.
Now what do I know of the video game Angry Birds? I played it once, thought it was cute as yet another demolition game and dropped it. Since the game's inception, however, it has exploded into a runaway franchise of sequels, spin-offs, board games and an animated series. Was there some sort of lore or character established with this premise in the multitude of media it has spawned that might make me appreciate this movie more? If the movie's script is anything to go by, I haven't missed much. I think I'm safe from the whole "you're not a gamer" argument for slandering such a picture.
The overly simplistic nature of the plot has led to many critics forming their own theories about terrifying messages in this non-message movie. Some have cited how the plight of the angry birds in this society relates to the struggle of manchildren not being able to grow up or form relationships. Others have likened the story and imagery to the immigration struggle in Germany.
But let's not bestow such lofty analysis on such a commercial movie – leave that for the endless fan theories and inevitable slew of overanalyzing Cracked videos. It was made to sell more merchandise, acting as merchandise itself. This should be evident by the massive $300 million Sony spent on the advertising campaign, being one of their largest for an animated movie.
Read more to check out the trailer:
"Ralph" and "Grinch" Steal Slow Box Office Weekend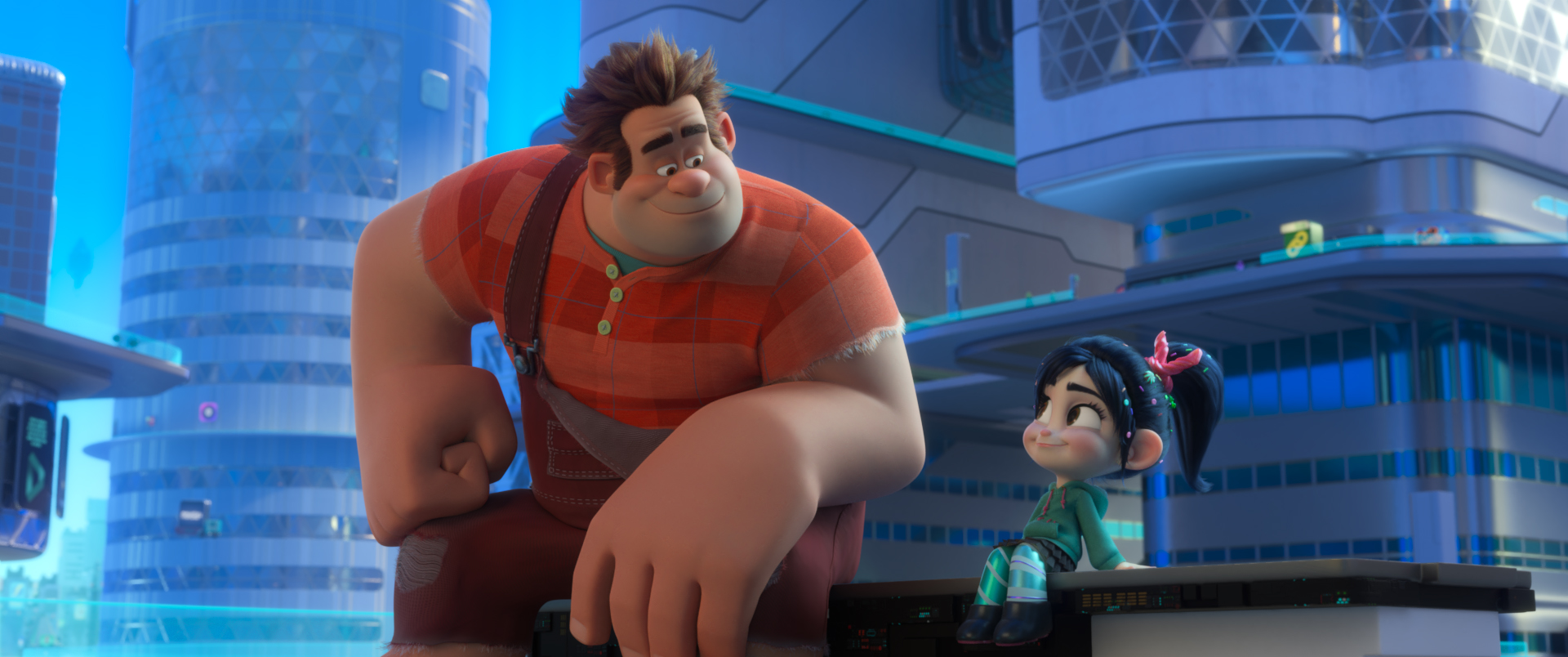 Aside from the re-release of Schindler's List, there is nothing new in the box office for the weekend. Seriously, there's nothing. And I thought last weekend was slow. With no new films in the running, it's pretty much a repeat as the box office takes a snow day.
Once again, no surprise, Ralph Breaks The Internet is still on top. In its third weekend, the animated Disney adventure grossed $16 million for the weekend and $140 million for its domestic total. It still has a ways to go to top its $175 million but it should be closing in soon. Also no surprise following closely behind is Dr. Seuss' The Grinch, the computer-animated holiday comedy based on the book by Dr. Seuss. After five weekends, it's still in the top 5, making another $15 million for the weekend and $223 million domestic total. Worth noting is that, despite this weekend being slow, the movie only took a 15% dip from last weekend. And you can bet it'll be sticking around for the rest of December.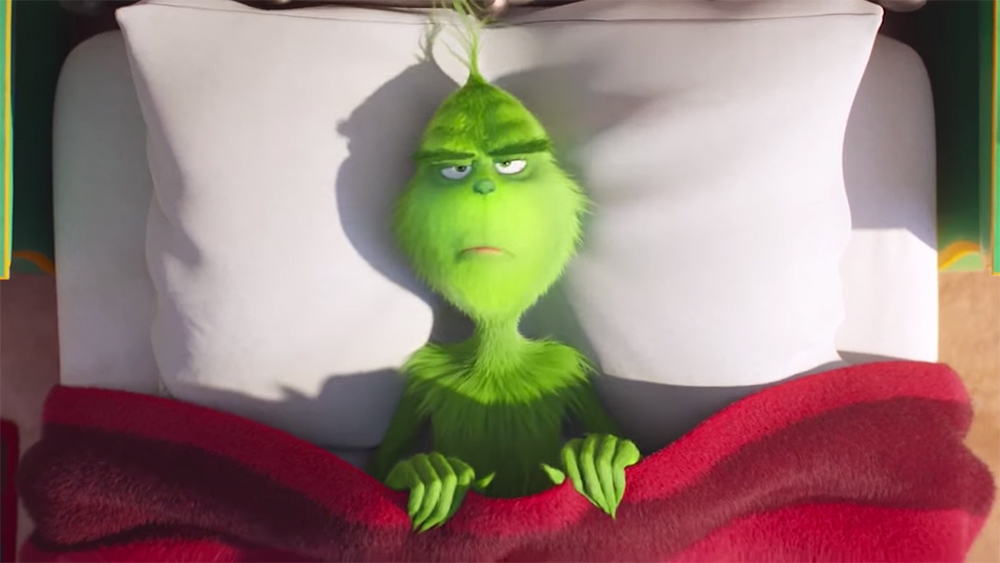 As for everything else, very few films moved from their spots with one exception. Green Book, the historical racial drama, is picking up steam and has moved up from #10 last weekend to #7 after being added to more than 100 more theaters. Good word of mouth is getting around about this film as its domestic total is now sitting at $19 million for being in less than 2,000 theaters after four weekends.
Check out the full box office results below:
Ralph Breaks The Internet ($16,141,000)
Dr. Seuss' The Grinch ($15,175,000)
Creed II ($10,322,515)
Fantastic Beasts: The Crimes of Grindelwald ($6,805,000)
Bohemian Rhapsody ($6,000,000)
Instant Family ($5,600,000)
The Possession of Hannah Grace ($3,935,000)
Robin Hood ($3,585,000)
Widows ($3,175,000)
Green Book ($3,100,000)
Next weekend, the break is over and genre movies will be in full swing. Mortal Engines, a CGI-heavy fantasy, will debut in 3,000 theaters. The Mule, a new drug-related drama directed and starring Clint Eastwood, will premiere in 2,400 theaters. And Sony's new animated superhero film, Spider-Man: Into the Spider-Verse, will be hitting 3,400 theaters. It's a pretty much a sure bet that Spider-Man will take that weekend, given its PG-rated superhero appeal and the big word-of-mouth it's getting from critic circles.
"Ralph" Reigns Again on Slow Box Office Weekend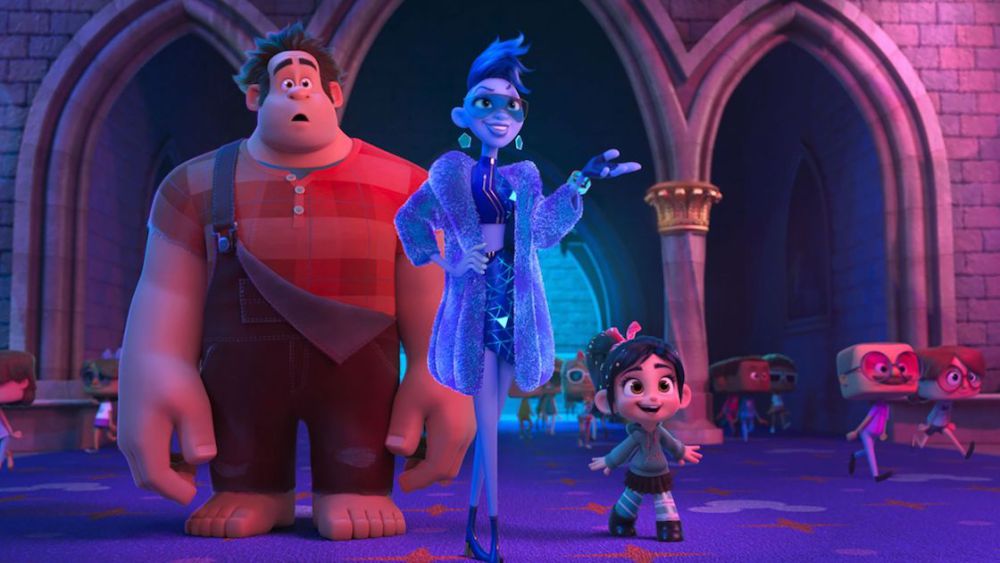 We're currently in the eye of the fall movie storm. All is fairly quiet this weekend. The only new release was that of a small horror film, The Possession of Hannah Grace. So small, in fact, that it only came in at #7 for the weekend with a gross of $6.5 million. As such, few films moved very far from their spots. Last weekend's winner, the animated adventure Ralph Breaks The Internet, was once again on top, even though it wasn't a very strong second weekend of $25 million, a 54% drop. Still, the film has made $119 million so far and is well on its way to covering its $175 million budget.
Surprisingly jumping up a spot is Dr. Seuss' The Grinch, the latest animated film Illumination Studios based on the classic Christmas book. The film jumped up from #3 to #2, making $17 million with the domestic gross now up to $203 million. Creed II, the sequel to the Rocky spinoff, took a step down for its second weekend, grossing $16 million with a domestic total of $81 million. It's no surprise that the biggest drop of the weekend was Fantastic Beasts: The Crimes of Grindelwald, the sequel to the Harry Potter spinoff. Due to low critic ratings and poor fan reactions, the film tumbled 61% with its domestic gross sitting at $134 million.
View the full top 10 box office winner for the weekend below.
Ralph Breaks The Internet ($25,756,000)
Dr. Seuss' The Grinch ($17,730,000)
Creed II ($16,832,863)
Fantastic Beasts: The Crimes of Grindelwald ($11,200,000)
Bohemian Rhapsody ($8,100,000)
Instant Family ($7,150,000)
The Possession of Hannah Grace ($6,500,000)
Robin Hood ($4,700,000)
Widows ($4,400,000)
Green Book ($3,900,000)
Next weekend is so sparse with new content that the biggest release is going to be an anniversary screening of Schindler's List, hitting 1,000 screens. It's a good time to take in some smaller releases as Mary Queen of Scots, Ben is Back, and Vox Lux will be having limited releases. So it's safe to expect a repeat of this weekend's trends in the box office.
"Ralph" Breaks The Box Office, "Creed" Close Behind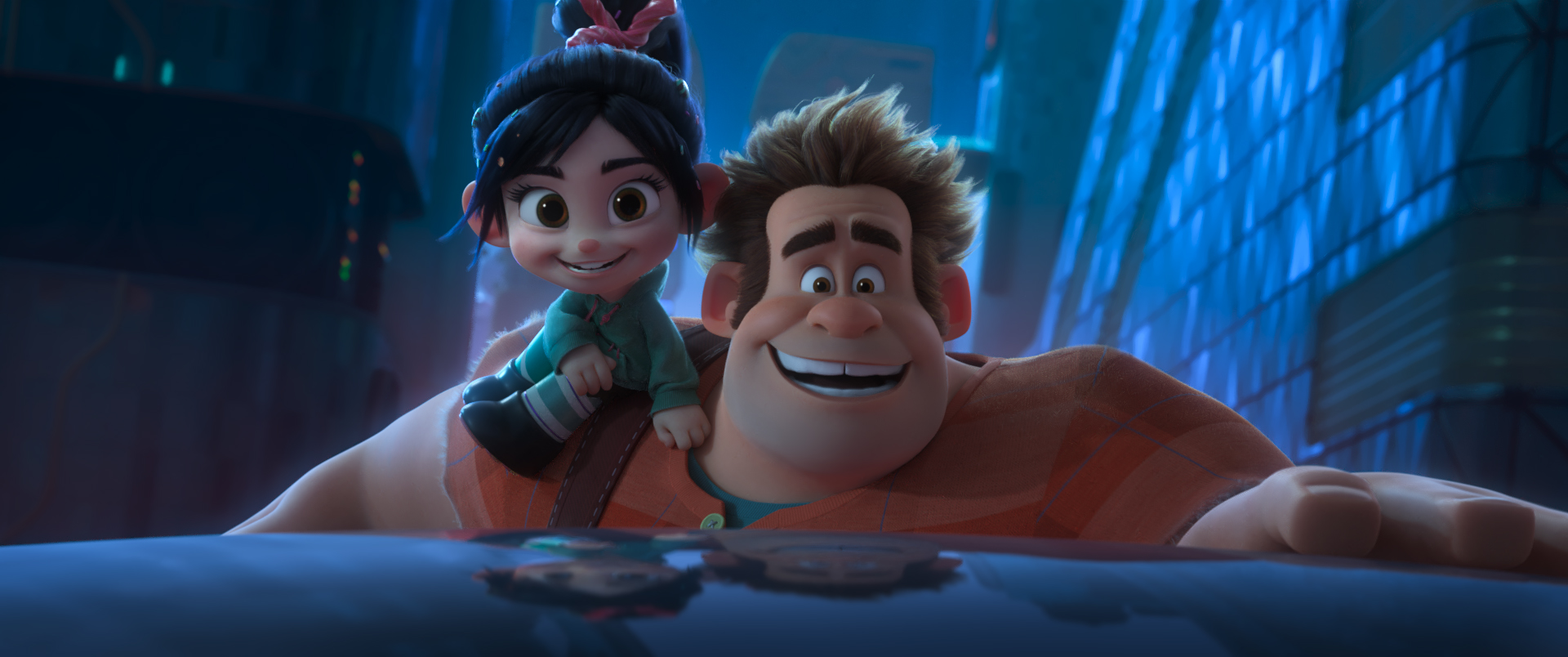 Thanksgiving week is a time for family and there were plenty out to the theater last week for an animated family picture. Ralph Breaks The Internet, the Disney-animated sequel to 2012's video game adventure comedy Wreck-It Ralph, came in at #1 for the weekend with $55 million and $84 million since its debut on Wednesday. This puts it above the Disney studio's previous Thanksgiving hit Moana, which had a 5-day total of $82 million.
Not too far behind is Creed II, the sequel to the Rocky spin-off starring Michael B. Jordan and Sylvester Stallone. The boxing sequel took in $35 million for the weekend and $55 million since Wednesday. This is a stronger opening than the first film which came in at $29 million for the weekend.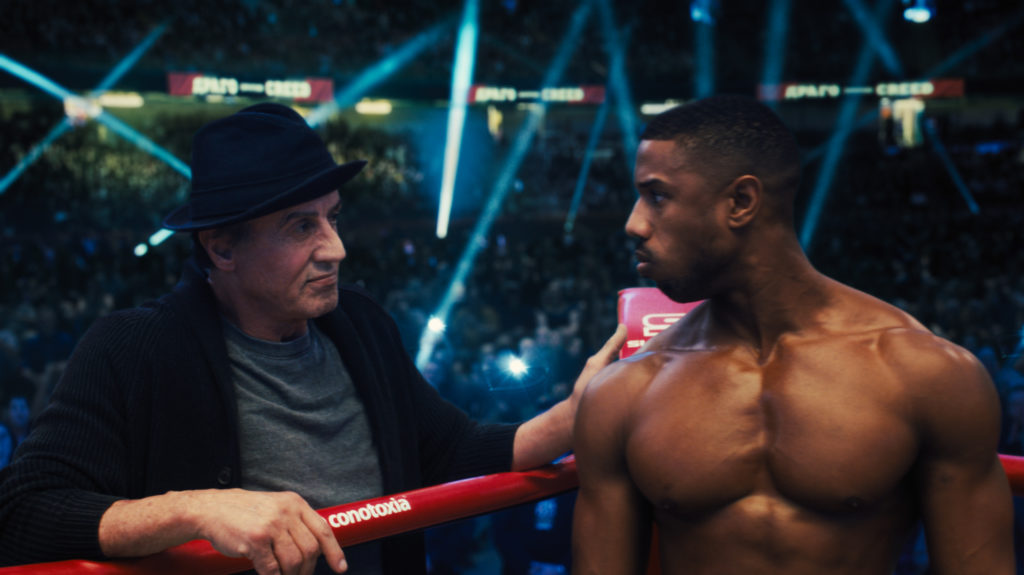 And it was slim leftovers for the two other debuts. Robin Hood, the latest action remake of the classic tale, came in at #7 with only $9 million for the weekend, $14 million since Wednesday. Green Book, a drama about a black singer in the racist south of America, came in at #9 for its expanded week to make $5 million for the weekend and $7 million for its domestic total.
The Crimes of Grindelwald is not fairing to well for its second weekend. The Harry Potter spin-off has dropped to #4 with a domestic weekend gross of $30 million, a 52% drop. The film still hasn't cleared its $200 million budget with a domestic gross of $117 million and it looks like it may never cross that mark as we head into December with more genre titles. Beating it out for #3 is Dr. Seuss' The Grinch, the theatrically animated adaptation by Illumination, that is proving to have great legs coming into the holiday season. Worth noting at #10 is A Star Is Born, its domestic total now having crossed $191 million to make it one of the most profitable films of the year.
View the full top 10 box office results for the weekend below:
Ralph Breaks The Internet ($55,672,000)
Creed II ($35,293,000)
Dr. Seuss' The Grinch ($30,210,000)
Fantastic Beasts: The Crimes of Grindelwald ($29,650,000)
Bohemian Rhapsody ($13,855,000)
Instant Family ($12,500,000)
Robin Hood ($9,125,000)
Widows ($7,955,000)
Green Book ($5,443,000)
A Star is Born ($3,005,000)
Next weekend is, well, it's pretty dead. So dead that a ghost movie is occupying the rather blank spot. Possession of Hannah Grace, a modest horror production, will be arriving in under 2,000 theaters. So it's fair to say you can expect Ralph to breakthrough for another weekend of success.