Review: 'Sausage Party' is an Undercooked Spoof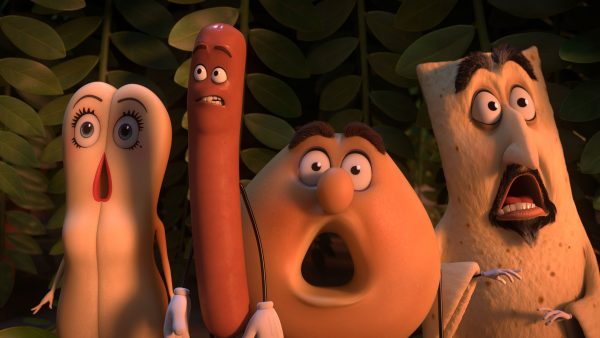 [dropcap]W[/dropcap]hen the trailer for Sausage Party first landed online, it received many laughs for being so shocking and different. Here was a computer-animated movie where the anthropomorphic characters of supermarket items are forced to comprehend their gruesome fates. The food characters experience torture and pain when being eaten, constantly cursing and speaking of sexually congregating with one another.
Sure, it's a funny trailer, but my initial thoughts were how well such a concept could work in a feature-length movie. Talking food that takes a dark turn is a funny bit for two minutes, five tops. To make this easy comedy work for a movie, the script struggles to find jokes and weave a blunt allegory around a few hilarious scenes.
The rules of this talking food universe are quite odd. A supermarket full of food is sentient enough with expression and looks up to the humans that enter the establishment as gods. The humans cannot hear the food begging to be taken home or see their eyes, mouths, gloved hands and shoed legs (unless, of course, the humans are majorly stoned).
The food has apparently never learned the horrible truth that they exist to be eaten (the store must not have free samples). They believe that outside the supermarket doors lies the great beyond, an eternal paradise that only humans can escort them towards.
In this supermarket community, hot dogs desire to be wedged between hot dog buns as a sexual act, which can only be accomplished in the great beyond. There are two hot dogs we follow for this adult animated picture. One is Frank (Seth Rogen), a confident everyman (everyweiner?) that is hopeful for the future, despite what he doesn't know. Another is Barry (Michael Cera), a deformed hot dog that fears for his life and must find the strength to save his friends.
While Barry struggles to find his way in the outside world, Frank travels the aisles of the supermarket to discover the secret of food with his bun girlfriend Brenda (Kristen Wiig), the nervous Jewish bagel Sammy (Edward Norton) and the bitter Arab lavash Vash (David Krumholtz).
As with the controversial pairing of a bagel and a lavash, most of the food characters Frank encounters are based on ethnic origins with stereotypical characterizations.
A wise bottle of booze dubbed Firewater (Bill Hader) smokes weed around a fire and makes the old Indian gag chant of hi-how-are-ya. A box of grits (Craig Robinson) asking that you "call him Mr. Grits", curses about being driven out of his aisle by crackers. Jars of sauerkraut march in formation as they salute their cause of exterminating "the Juice." Some of the foods refuse to get along with the fruits, as they are too effeminate.
The only store item that seems to have real character outside of tired stereotypes is the villain of a douche (Nick Kroll) portrayed as an insulting, muscle-head jock. It's a more clever play on the personification of a douche acting like a douche – not genius, but still clever.
A big shock occurs when Barry discovers that he has been brought home to be eaten by the gods. Potatoes have their skin peeled off, tomatoes are sliced in half and cheese is grated; all of these characters are screaming in pain as they slowly die. Another eventful scene features a bag of flour explode as food spills out of a cart, cookies scrambling to reassemble themselves and bananas having their faces peeled off, in a parody of Saving Private Ryan.
While these two scenes are hilariously vicious, the gimmick wears out its welcome as the movie goes on and the death toll mounts. We don't spend enough time getting to know most of these characters that the sight of them being smashed, eaten, sliced or shredded doesn't hold so much shock. You can only "kill" an inanimate object so many times before it means nothing.
I suppose the big appeal of Sausage Party is that it banks hard on its gross-out, foul-mouthed nature and its hard R rating for an animated movie. It's not exactly the first animated movie to reach for vulgarity as with Ralph Bakshi's Fritz the Cat (1972) or Trey Parker and Matt Stone's South Park: Bigger, Longer and Uncut (1999).
It's not even the most recent R-rated animated movie as with last year's stoner comedy Hell and Back and Charlie Kaufman's human drama Anomalisa. I'll give the movie this: it is the first computer-animated movie to savagely lampoon the cute anthropomorphization of animated movies for kids.
But for trying to be so adult with all manner of reference to drugs, religion and gore, I was surprised at the abundance of food puns so lame that even children's animated movies wouldn't use them. A meatloaf is voiced by Meatloaf. A collective of apples believe they are called upon when someone utters the phrase "how do you like them apples." Frank addresses the corn by asking them to lend him their ears. The abundance of these puns comes off as lazy bits of writing, desperately seeking anything that can be funny in a supermarket setting.
Read more to watch the trailer for Sausage Party:
"Ralph" and "Grinch" Steal Slow Box Office Weekend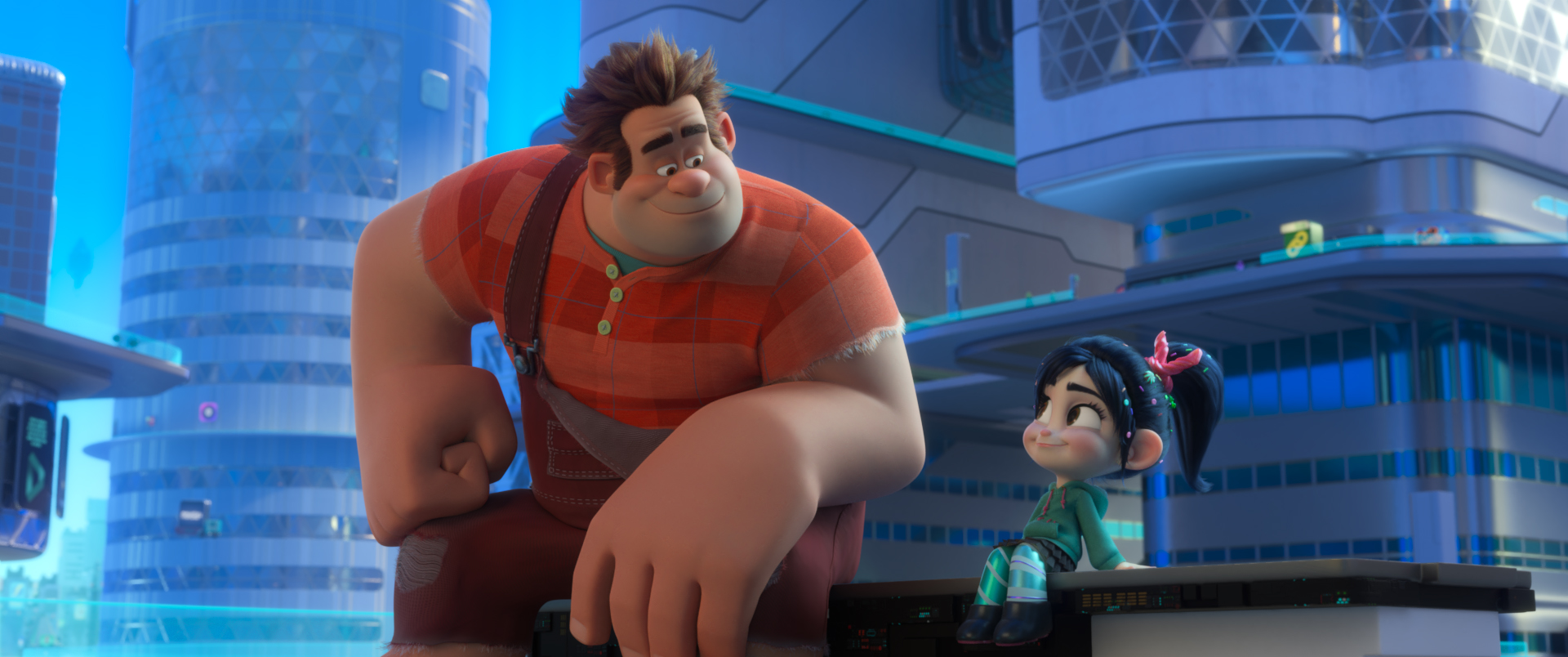 Aside from the re-release of Schindler's List, there is nothing new in the box office for the weekend. Seriously, there's nothing. And I thought last weekend was slow. With no new films in the running, it's pretty much a repeat as the box office takes a snow day.
Once again, no surprise, Ralph Breaks The Internet is still on top. In its third weekend, the animated Disney adventure grossed $16 million for the weekend and $140 million for its domestic total. It still has a ways to go to top its $175 million but it should be closing in soon. Also no surprise following closely behind is Dr. Seuss' The Grinch, the computer-animated holiday comedy based on the book by Dr. Seuss. After five weekends, it's still in the top 5, making another $15 million for the weekend and $223 million domestic total. Worth noting is that, despite this weekend being slow, the movie only took a 15% dip from last weekend. And you can bet it'll be sticking around for the rest of December.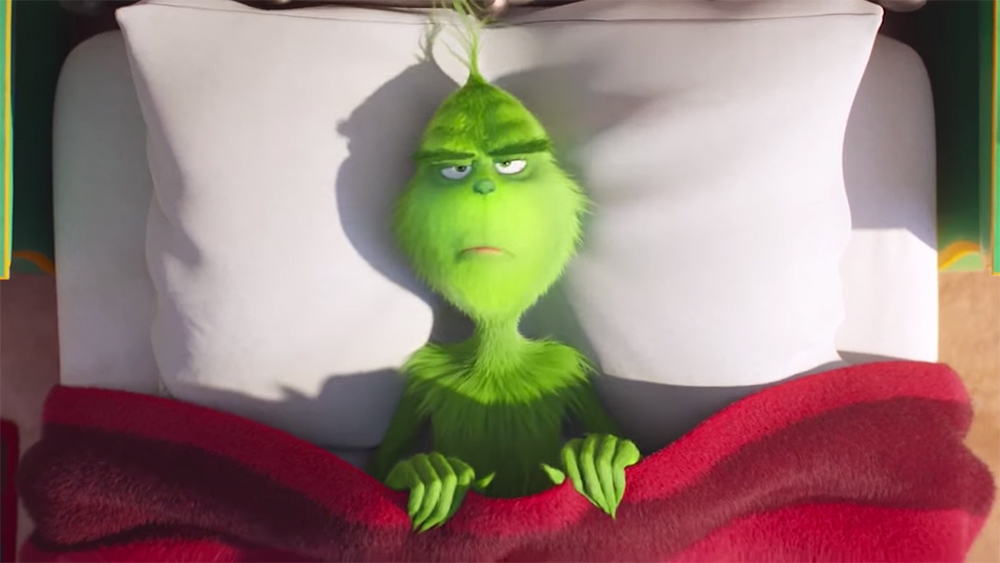 As for everything else, very few films moved from their spots with one exception. Green Book, the historical racial drama, is picking up steam and has moved up from #10 last weekend to #7 after being added to more than 100 more theaters. Good word of mouth is getting around about this film as its domestic total is now sitting at $19 million for being in less than 2,000 theaters after four weekends.
Check out the full box office results below:
Ralph Breaks The Internet ($16,141,000)
Dr. Seuss' The Grinch ($15,175,000)
Creed II ($10,322,515)
Fantastic Beasts: The Crimes of Grindelwald ($6,805,000)
Bohemian Rhapsody ($6,000,000)
Instant Family ($5,600,000)
The Possession of Hannah Grace ($3,935,000)
Robin Hood ($3,585,000)
Widows ($3,175,000)
Green Book ($3,100,000)
Next weekend, the break is over and genre movies will be in full swing. Mortal Engines, a CGI-heavy fantasy, will debut in 3,000 theaters. The Mule, a new drug-related drama directed and starring Clint Eastwood, will premiere in 2,400 theaters. And Sony's new animated superhero film, Spider-Man: Into the Spider-Verse, will be hitting 3,400 theaters. It's a pretty much a sure bet that Spider-Man will take that weekend, given its PG-rated superhero appeal and the big word-of-mouth it's getting from critic circles.
"Ralph" Reigns Again on Slow Box Office Weekend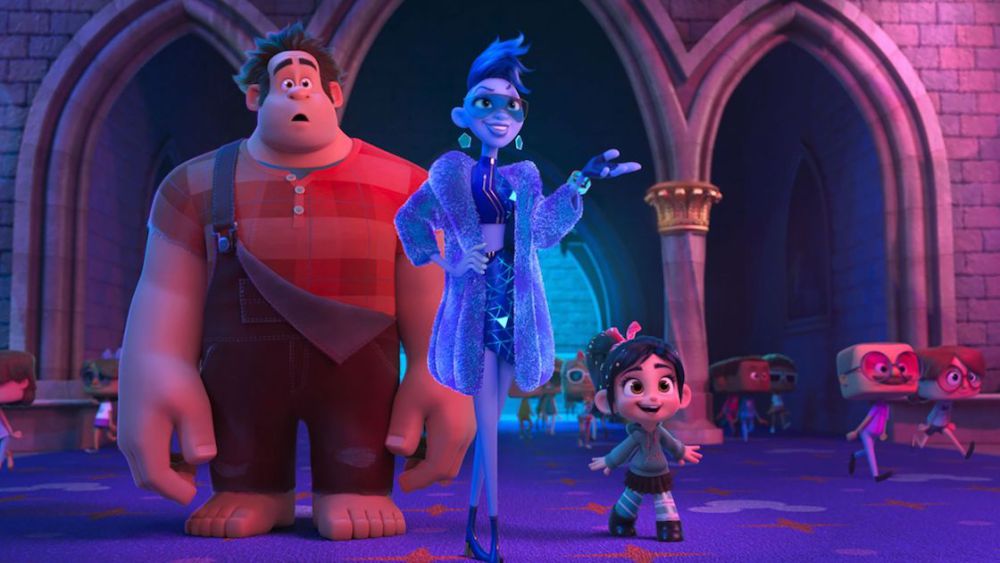 We're currently in the eye of the fall movie storm. All is fairly quiet this weekend. The only new release was that of a small horror film, The Possession of Hannah Grace. So small, in fact, that it only came in at #7 for the weekend with a gross of $6.5 million. As such, few films moved very far from their spots. Last weekend's winner, the animated adventure Ralph Breaks The Internet, was once again on top, even though it wasn't a very strong second weekend of $25 million, a 54% drop. Still, the film has made $119 million so far and is well on its way to covering its $175 million budget.
Surprisingly jumping up a spot is Dr. Seuss' The Grinch, the latest animated film Illumination Studios based on the classic Christmas book. The film jumped up from #3 to #2, making $17 million with the domestic gross now up to $203 million. Creed II, the sequel to the Rocky spinoff, took a step down for its second weekend, grossing $16 million with a domestic total of $81 million. It's no surprise that the biggest drop of the weekend was Fantastic Beasts: The Crimes of Grindelwald, the sequel to the Harry Potter spinoff. Due to low critic ratings and poor fan reactions, the film tumbled 61% with its domestic gross sitting at $134 million.
View the full top 10 box office winner for the weekend below.
Ralph Breaks The Internet ($25,756,000)
Dr. Seuss' The Grinch ($17,730,000)
Creed II ($16,832,863)
Fantastic Beasts: The Crimes of Grindelwald ($11,200,000)
Bohemian Rhapsody ($8,100,000)
Instant Family ($7,150,000)
The Possession of Hannah Grace ($6,500,000)
Robin Hood ($4,700,000)
Widows ($4,400,000)
Green Book ($3,900,000)
Next weekend is so sparse with new content that the biggest release is going to be an anniversary screening of Schindler's List, hitting 1,000 screens. It's a good time to take in some smaller releases as Mary Queen of Scots, Ben is Back, and Vox Lux will be having limited releases. So it's safe to expect a repeat of this weekend's trends in the box office.
"Ralph" Breaks The Box Office, "Creed" Close Behind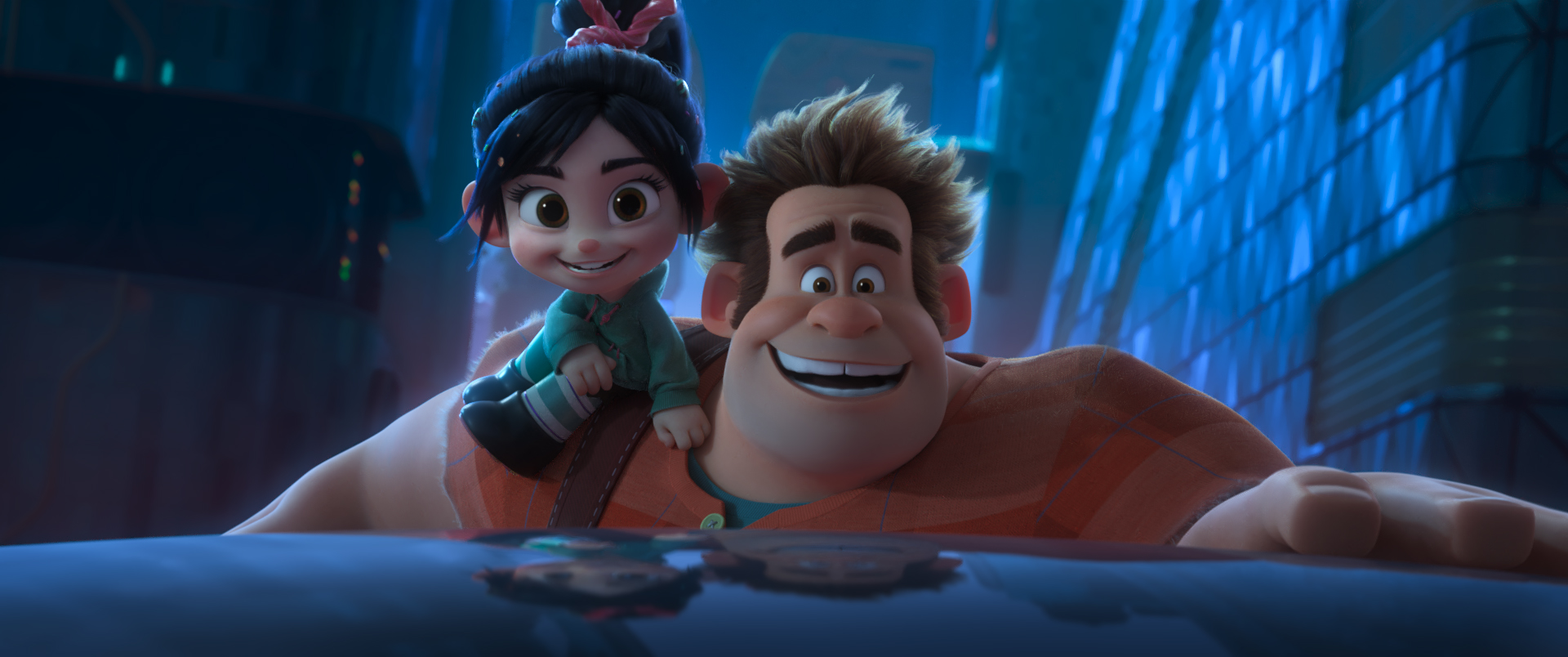 Thanksgiving week is a time for family and there were plenty out to the theater last week for an animated family picture. Ralph Breaks The Internet, the Disney-animated sequel to 2012's video game adventure comedy Wreck-It Ralph, came in at #1 for the weekend with $55 million and $84 million since its debut on Wednesday. This puts it above the Disney studio's previous Thanksgiving hit Moana, which had a 5-day total of $82 million.
Not too far behind is Creed II, the sequel to the Rocky spin-off starring Michael B. Jordan and Sylvester Stallone. The boxing sequel took in $35 million for the weekend and $55 million since Wednesday. This is a stronger opening than the first film which came in at $29 million for the weekend.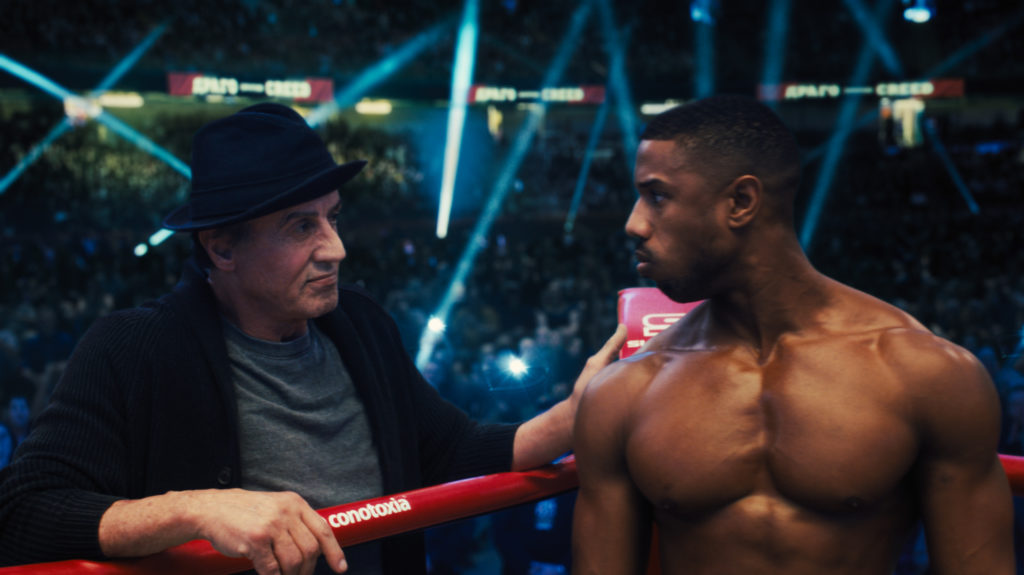 And it was slim leftovers for the two other debuts. Robin Hood, the latest action remake of the classic tale, came in at #7 with only $9 million for the weekend, $14 million since Wednesday. Green Book, a drama about a black singer in the racist south of America, came in at #9 for its expanded week to make $5 million for the weekend and $7 million for its domestic total.
The Crimes of Grindelwald is not fairing to well for its second weekend. The Harry Potter spin-off has dropped to #4 with a domestic weekend gross of $30 million, a 52% drop. The film still hasn't cleared its $200 million budget with a domestic gross of $117 million and it looks like it may never cross that mark as we head into December with more genre titles. Beating it out for #3 is Dr. Seuss' The Grinch, the theatrically animated adaptation by Illumination, that is proving to have great legs coming into the holiday season. Worth noting at #10 is A Star Is Born, its domestic total now having crossed $191 million to make it one of the most profitable films of the year.
View the full top 10 box office results for the weekend below:
Ralph Breaks The Internet ($55,672,000)
Creed II ($35,293,000)
Dr. Seuss' The Grinch ($30,210,000)
Fantastic Beasts: The Crimes of Grindelwald ($29,650,000)
Bohemian Rhapsody ($13,855,000)
Instant Family ($12,500,000)
Robin Hood ($9,125,000)
Widows ($7,955,000)
Green Book ($5,443,000)
A Star is Born ($3,005,000)
Next weekend is, well, it's pretty dead. So dead that a ghost movie is occupying the rather blank spot. Possession of Hannah Grace, a modest horror production, will be arriving in under 2,000 theaters. So it's fair to say you can expect Ralph to breakthrough for another weekend of success.