Review: Pleasing Heists and Nagging Winks in "Solo: A Star Wars Story"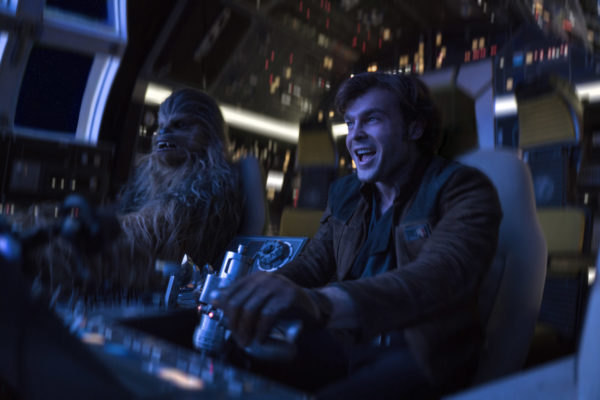 Solo is a prequel that teeters between pointless backstory and rousing world exploration. By its very conception, it is an unneeded movie, tracing origins I didn't need to see of Han Solo acquiring his blaster, ship, and Wookie. But when the story can pull itself away from its tiring foreshadowing of the Star Wars trilogy, the film nears its more engaging aspect of the swashbuckling nature a Han Solo movie should be.
Alden Ehrenreich plays the young Han Solo with a certain swagger that doesn't seem quite there yet. In many ways, this works for the benefit of an origin story by not starting off the outlaw as such. His story begins as that of a slave who escapes a nasty overlord, smuggling his way off a manufacturing planet with his thieving and piloting skills. But he needs to go back for his love Qi'ra (Emilia Clarke), giving him more of a purpose besides scoring the biggest take. This aspect sends Han down many paths, from working for the Empire in the battlefields, to snatching loot from gravity-shifting train cars, to staging a rebellion on a mining planet.
As with any prequel, there's a problem with care for the characters when we know more or less what will happen to them. We know the dashing romance between Han and Q'ira won't go anywhere and that Han's new acquaintance of the gambler Lando (Donald Glover) will make it out of this film alive. Han's questionable ally of Becket (Woody Harrelson) and his bitter crime boss Vos (Paul Bettany) probably don't have a chance of surviving this ordeal. While I'd like to set the original Star Wars trilogy aside to enjoy Han's heist film, I can't help bringing it up when there are so many knowing nudges and winks to forming the character. As if we really needed to see where Han first picked up his iconic blastr or hear a variation on the line "I've got a bad feeling about this."
When the film does decide to put down the callbacks, however, it does start to become the fast and adventurous caper that can exist on its own. There's real zip to scenes of high-speed chases through snowy mountains and dangerous maelstroms. There's a multitude of romances and twists that always keeps the blood pumping, even if it feels more like gas churning through an engine, seeming more exciting by design than delivery. And per the Star Wars design is lots of color in the settings with creative alien designs. It just wouldn't be a gangster bar in the Star Wars universe if there wasn't a singer in strange attire singing next to a crooning blob in a jar.
The cast is sufficient enough, particularly Donald Glover embodying a smirking scoundrel and Paul Bettany as a sinister force, even if his facial makeup makes him look as though a cat scratched him. Alden Ehrenreich does a decent job at trying to match the cocky nature and boastful posture of a Han Solo in the making, but there's not much time for him to fit into the role. The film is in such a rush to zoom towards a robot rebellion or a fighting an octopus near a black hole that the charisma never simmers enough to the point where Ehrenreich makes the character his own. The most unique character, despite being overtly bold in its message, is the droid of L3-37 (Phoebe Waller-Bridge), a supposed female droid that is more infatuated with droid rights than piloting for Lando. She has a romantic attraction to Lando which opens up a whole new can of worms for the Star Wars universe.
Much like the Millenium Falcon, which appears in the film as a less dirty spaceship before Han got his hands on the controls, this is a film that stops and starts, making me want to kick the projector every few minutes. When slowing down for its underwhelming conversations of how Han met Chewy, the film stalls in easy and unnecessary nostalgia. Just before it grows tedious with references, the action kicks back in and there's a glee to Han's adventure of thieving, blasting, and deceiving. And I really wished the film kept up its own pep of being its own thing so the fate of Solo doesn't loom over the picture with a depressing realization that it's not going to end well for him. It's such a rusty movie that struggles to be fun and daring you can almost hear director Ron Howard muttering that old Han Solo line "Here me baby, hold together." Solo does hold together, but crashes towards the finish line in such a broken and battered state you wonder how it even took off.
Review: "Happy Death Day 2U" Goes From Clever to Confounding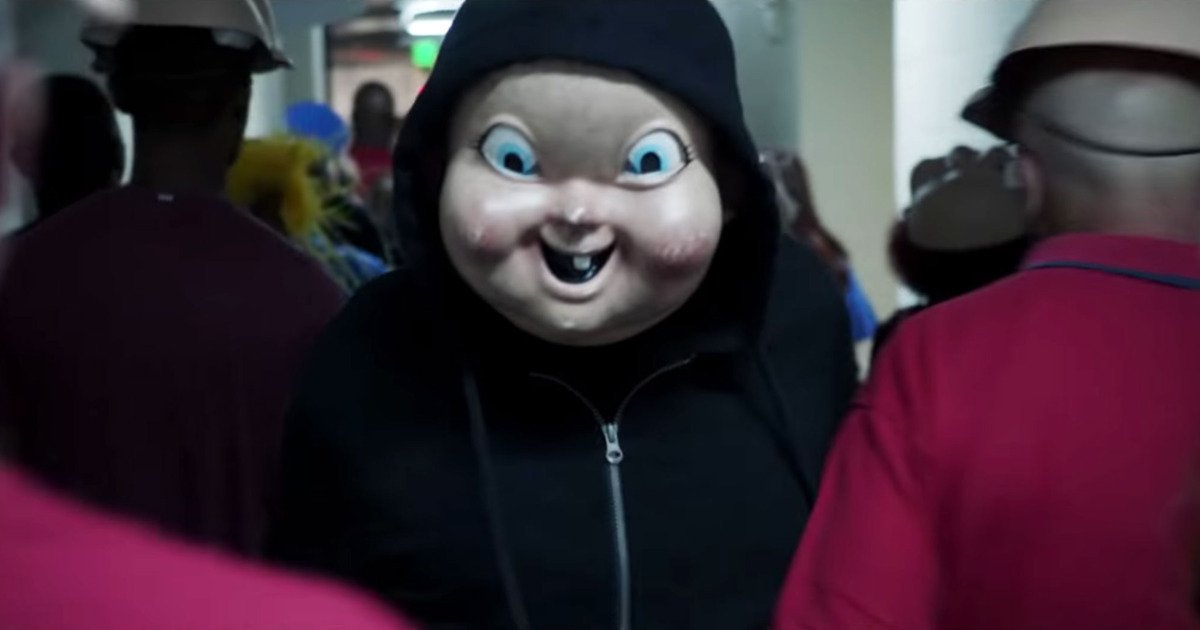 The sequel to 2017's fresh and giddy horror concept of Happy Death Day comes crashing in with the least remarkable discovery: why the time loop that kept making one college student repeat the same day? The previous film was interesting and clever for featuring Jessica Rothe as the college student Tree, infected with Groundhog Day syndrome where she keeps reliving the same day until she cracks the mystery of her killer. It was a unique play on the murder mystery scenario without getting bogged down in specifics. Happy Death Day 2U, unfortunately, tries to explain the looping in a manner that is as clunky as it is unnecessary.

The story catches up with Tree, relieved that she has solved the case. But now science student Ryan (Phi Vu) is infected with the looping, once more being slaughtered by a mysterious figure in the iconic baby mask. Ryan explains this to Tree who is ready to go all Edge of Tomorrow on this scenario and stop the killer again. But due to a very convoluted smattering of multiverses, time travel, dimension hopping, and time devices assembled from technobabble, Tree soon finds herself right back where she started; same day, same events, but a new killer and new relationships.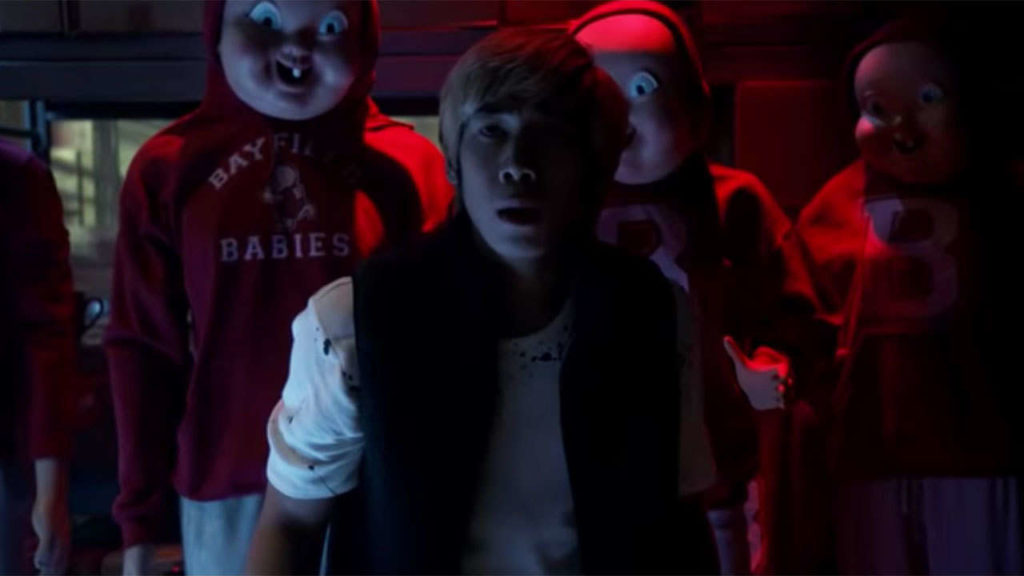 And here is where the film loses sight quickly of its fun. We spend far more time trying to decipher the logic of Ryan's time experiment that has caused Tree's curse than we do with the drama and comedy of a different universe. And with so little time to enjoy it, the script concocts a quick and cheap method of tying all this together. Somber moments are assembled as corny melodrama, where Tree's loving embrace of her now-revived mother carries far less gravitas than her fiercer moments of bitterly forcing herself through the motions. Playing with the dimension shifting and repeating lives grinds to a halt of exposition because Tree hasn't watched Back to the Future and needs to be brought up to speed. Oh, and that whole murder mystery aspect? Yeah, the baby-masked killer is still lingering but the mystery behind the new attacker seems so secondary to the time loop nonsense its easy to forget that Tree has to crack this case because she honestly doesn't have to. What's the point of foiling the bad guy when the whole timeline will be reset one way or another?

Clearly, the film is going more for a comedic angle than a terrifying one in how it treats time-loop scenarios and horror situations with a knowing wink. But the gags spun from such a story come off decent at best and datedly drivel at their worst. Imagine my shock when in order to steal the keys from a cartoonish campus official, an acting student puts on the most stereotypical of French outfits and poses as a blind student that gets into all sorts of wacky slapstick as she babbles in damsel-style French. I started having bad flashbacks of similar scenes from the sequel to Porky's. The more clever bits of Tree skydiving without a parachute and taking a chug of drain cleaner in the supermarket are sadly overshadowed by the lamest of kooky college kid antics that seem as though they were ripped directly out of a forgettable 1980s teen comedy or a rejected sitcom pilot.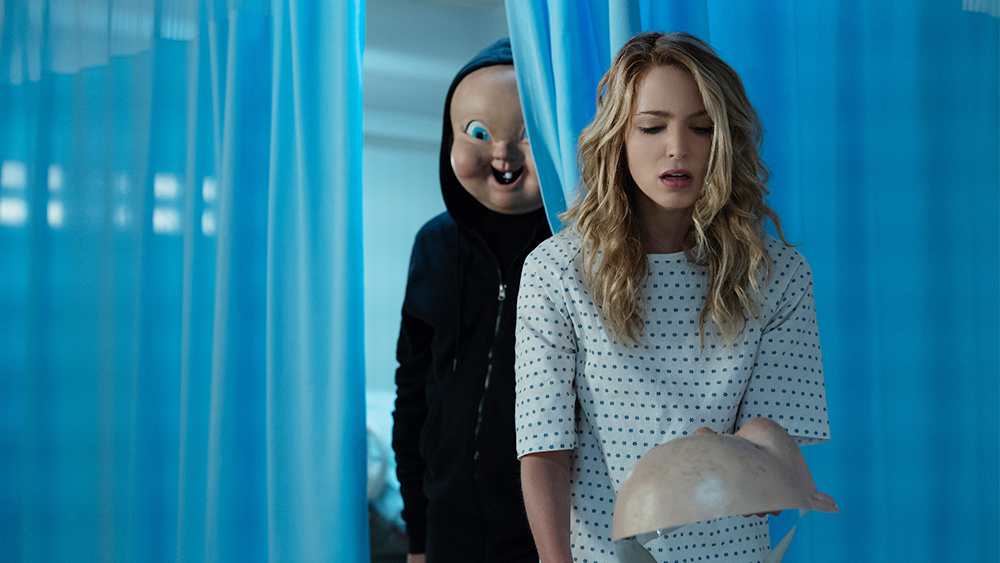 Happy Death Day 2U is maddening for all the potential it squanders. Think about how much more unique the story could have been if Phi Vu took control of the story with Rothe the teacher of all things murder and death, ala Edge of Tomorrow. But the story aborts too quickly and decides to once again make the story about Tree, torn between deciding on a reality to favor when there's little time to care about any of her crucial decisions among cartoony antics. And that off-the-rails ending left such a nasty aftertaste that I'm already dreading the inevitable Happy D3ath Day, where I fear Rothe's keen sense of rage and roar will only grow hoarse.

"Lego" Makes Little Splash at #1 For Weekend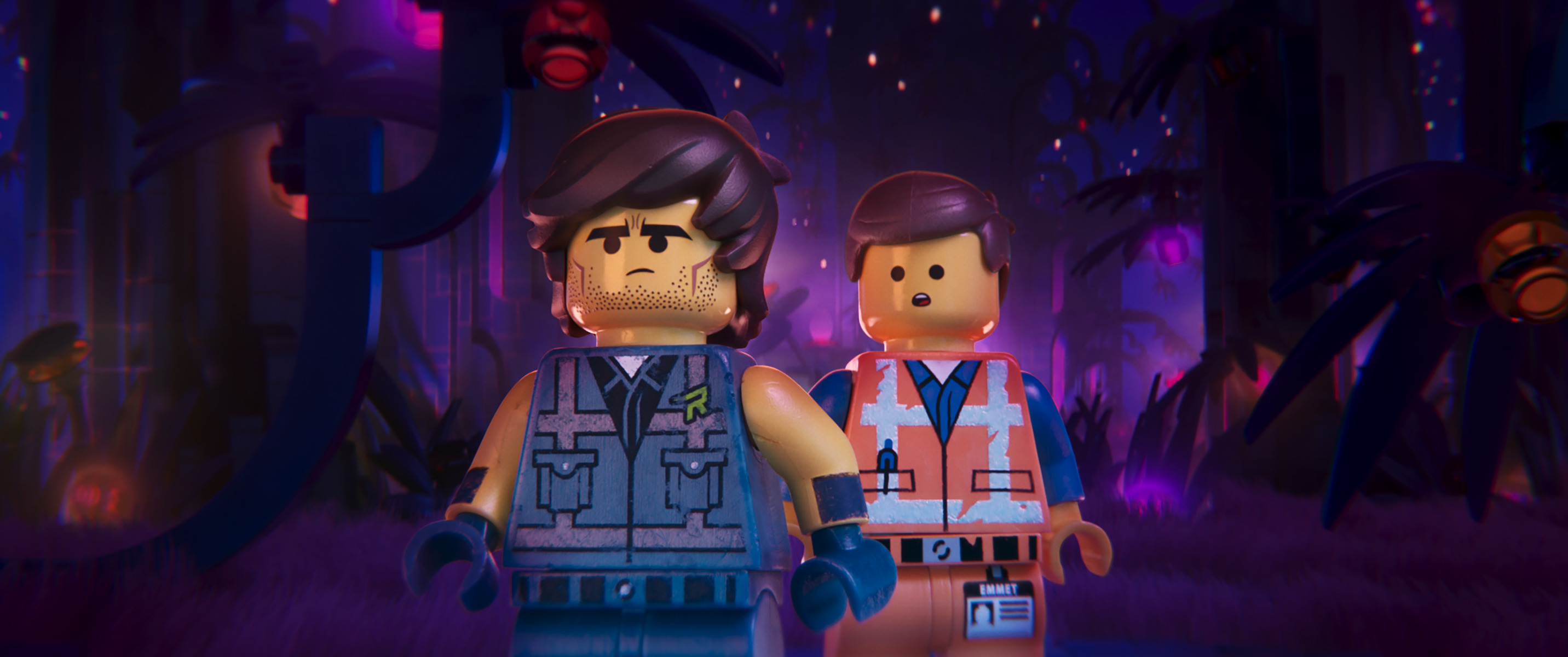 As we head into February, a larger crop of films are headed to the theater to take the top spot away from films that have been dominating the top 5 for quite some time. And while most of the older films were knocked a few spots down, the champions of the weekend didn't exactly have the grandest of debuts for being so high on the charts.
While it's no surprise that The Lego Movie 2, the sequel to 2014's surprise hit of an animated film, was at #1, it wasn't by as hefty an amount as the previous movie. The animated sequel premiered at $34 million, surprisingly weak considering how strong the last film did on its first weekend. Still, it's by far the highest of the weekend box office. Just below it at #2 was the gender-based comedy What Men Want, starring Taraji P. Henson and Tracy Morgan, coming in with $19 million. And just below that was the thriller Cold Pursuit, starring Liam Neeson and Laura Dern, at #3 with $10.8 million. And debuting even further down at #6 is the new horror film The Prodigy with a weekend debut gross of $6 million.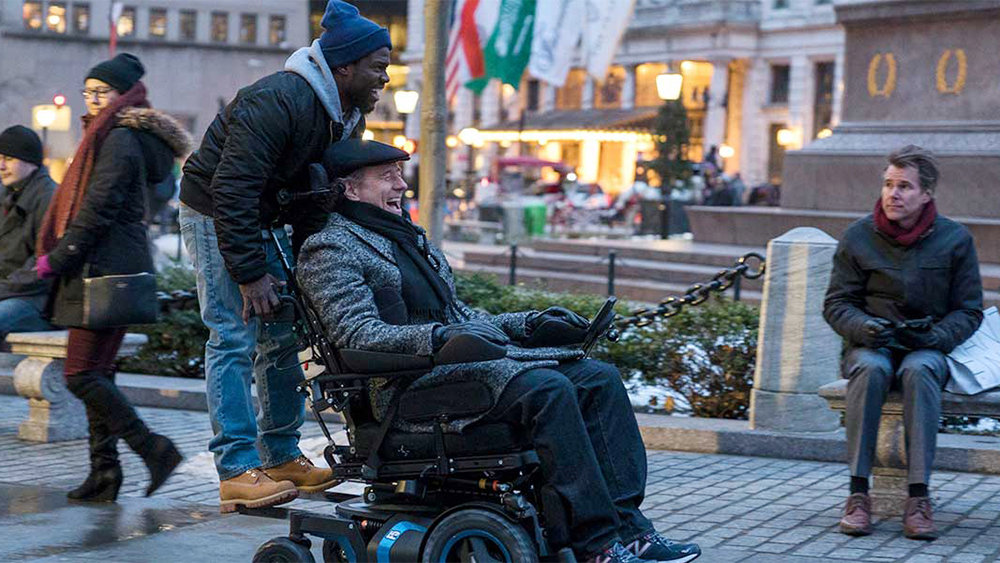 Aside from the thriller Miss Bala taking the biggest dip of the weekend at 60%, most returning films took very low drops in box office. The lowest drops were for the heartwarming dramas of The Upside and Green Book, only dropping 16% and 18% respectively. Finally being knocked out of the top 5 was Aquaman with a current domestic gross of $328 million and Spider-Man: Into the Spider-Verse with $179 million.
Check out the full top 10 for the weekend below:
The Lego Movie 2: The Second Part ($34,400,000)
What Men Want ($19,000,000)
Cold Pursuit ($10,800,000)
The Upside ($7,220,000)
Glass ($6,422,000)
The Prodigy ($6,004,403)
Green Book ($3,567,000)
Aquaman ($3,300,000)
Spider-Man: Into the Spider-Verse ($3,040,000)
Miss Bala ($2,725,000)
Next weekend will be Valentine's Day weekend where romantic comedy will do battle against futuristic cyborgs and bloody curses. Isn't It Romantic, the romantic comedy satire starring Rebel Wilson, will hit over 3,300 theaters. Happy Death Day 2U, the horror sequel about a woman who can't stop by dying, will premiere to 3,000 theaters. And Alita: Battle Angel, the dystopian sci-fi adventure based on the classic manga, will premiere to 3,700 theaters.
Review: "The LEGO Movie 2" Builds More of the Same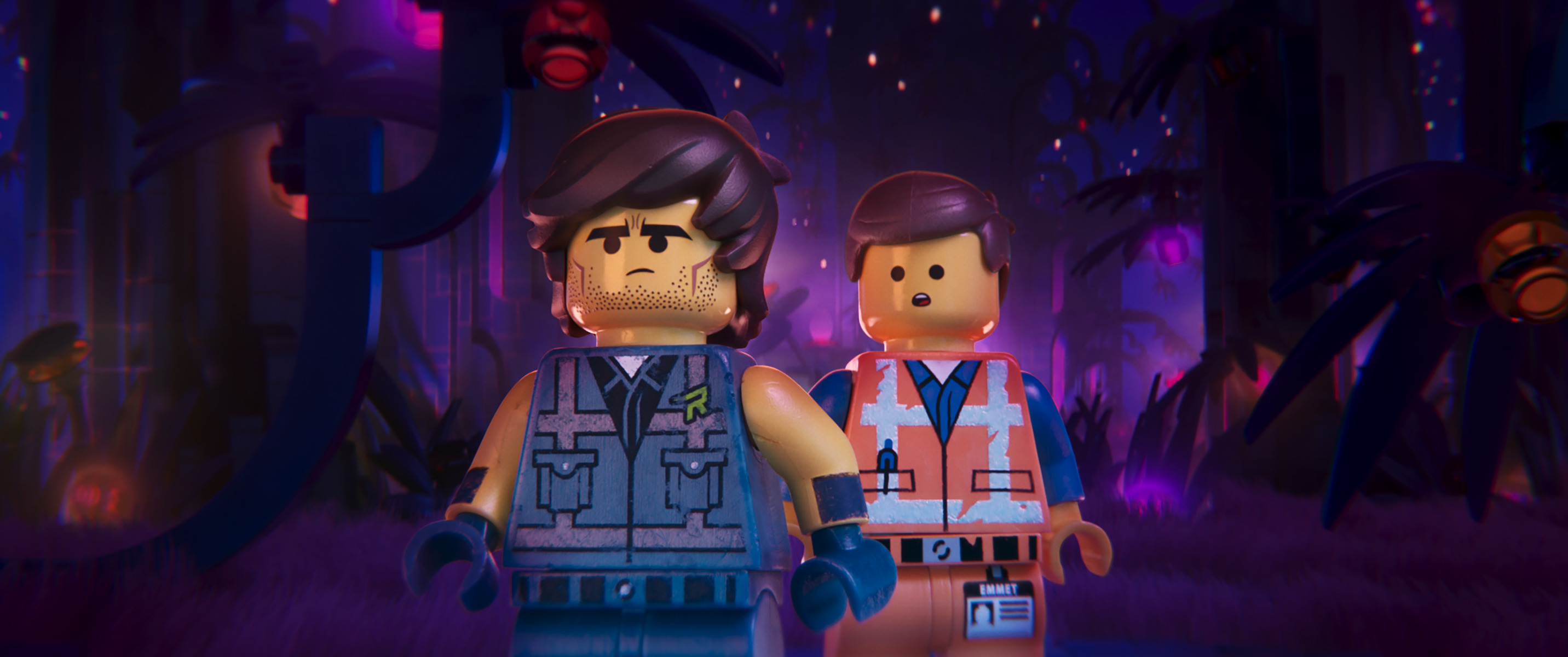 There's was such an inspiring surprise behind 2014's The LEGO Movie that resculpted the landscape of property-based movies. LEGO already had several animated features on home video but the first theatrical film of the classic and still-popular toy brought things to a whole new level of entertainment. It managed to merge a positive message about family and creativity while still being a self-aware showcase of various franchises. But with The LEGO Movie 2, the originality mostly evaporates by following too close to the manual.
The problem is that this sequel tries to double itself up in the wrong areas. It begins where the first film left off, with the younger-targeted Duplo toys invading the LEGO world. They seem friendly and innocent at first but then terror strikes and the world is sent into chaos. Five years later, the LEGO community has grown defensive against the Duplos as a more Mad Max society. It's an identifiable landscape for the likes of the hardened Wildstyle (Elizabeth Banks) and the goofily-gritty Batman (Will Arnett) but not for the plucky Emmet (Chris Pratt). Even in the face of war threatening all that is brick, Emmet still jams to his tunes, drinks sugary coffee, and holds out for a better life.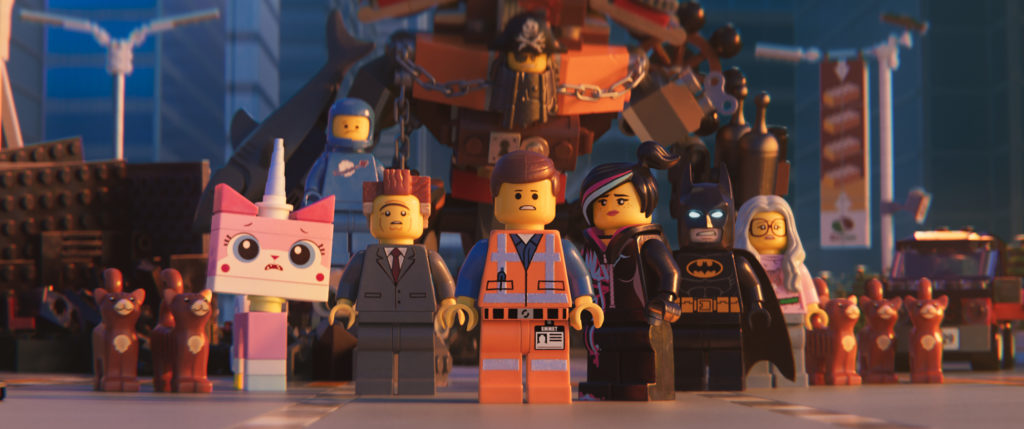 The Duplos seemed to have evolved as well. A spaceship kidnaps most of the key characters and brings them to the questionably devious Queen Watevra Wa-Nabi (Tiffany Haddish) of the Systar System. The Queen wants to marry Batman in hopes of bringing about some secret plan she assures everyone is not evil, which Wildstyle doesn't buy so easily. It's up to both her and Emmet to save their friends and the LEGO universe by halting the wedding with the help of the space outlaw, Rex. If they don't, an evil prophecy could be fulfilled of Ar-mom-ageddon where everyone will be banished to the bin of Storage.
All the verbiage comes with the obvious referential gags that don't surprise much past what the first film accomplished. The story obviously steers towards the live-action tale of a brother and sister learning to come together with age. A sweet lesson but one that can be seen coming a mile away without any twists, despite a solid supporting performance by Maya Rudolph as the mother. Within the LEGO world, however, there are a handful of twists that don't rattle the cage but at least give it a good kick. We learn more about Wildstyle's background, Emmet's desire to be tougher, Batman's feelings about settling down, and the true plan of the girly toys. And while the twist of all these characters are telegraphed, they're at least presented in a manner manic enough to keep up with the fast and frantic pacing of the comedy and action.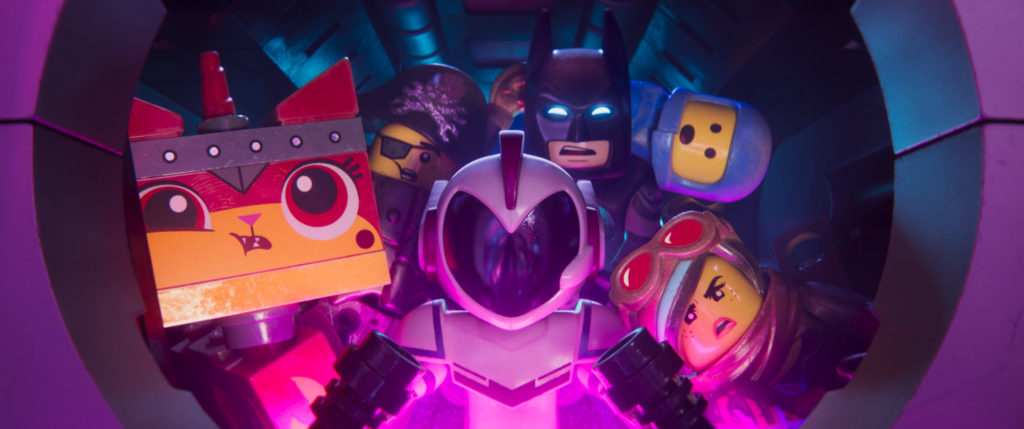 What didn't let me down as much were the songs which are more abundant and pleasing than the previous film. Even though the film's new catchy song is literally called "Catchy Song" with the lyrics "This song is gonna get stuck inside your head" repeated over and over, I can't deny there's a twinge of truth to its absurdity. I also really enjoyed a revision of "Everything is Awesome" and a bouncy song by Haddish about trying to make Batman jealous.
The LEGO Movie 2 proceeds as most sequels do by repeating what works, only providing a few more dashes of absurdity and surprise. But after two LEGO theatrical spin-offs since the first film, the bag of tricks is starting to wear thin, to the point where cameos must literally be pointed out to the audience with the guest characters addressed by celebrity name and profession. And that winking nature can only go so far, even when pointing out the sloppy logic of time travel and how all of this is just within the imagination of a boy. There's still a bit of fun to be had within the knowing and playful nature of the picture but the age is certainly showing as it may be time to pack this franchise up for storage before it gets too weird for its own good.