Review: Melissa McCarthy Brings Sweet and Silly to "Life of the Party"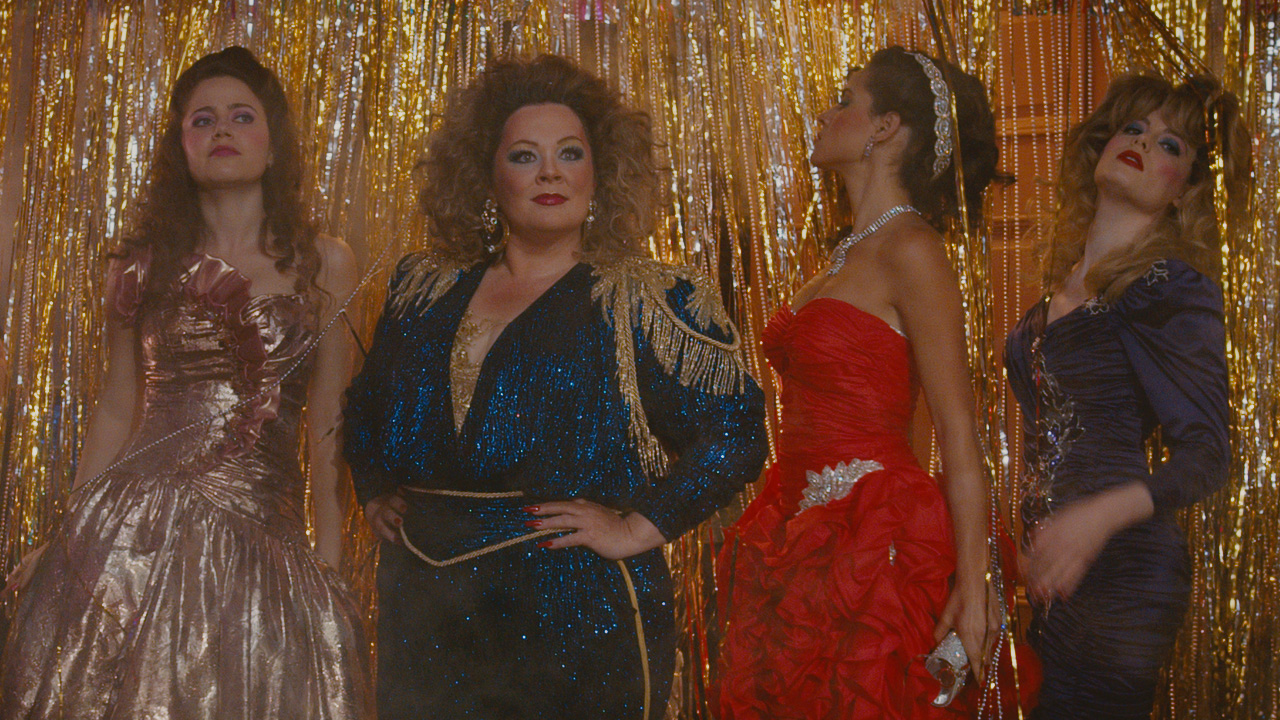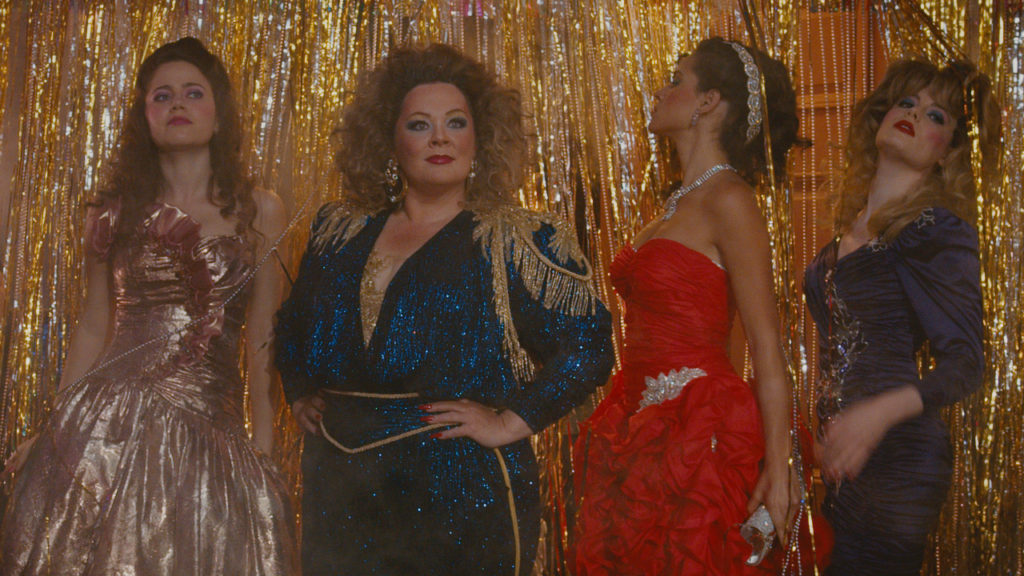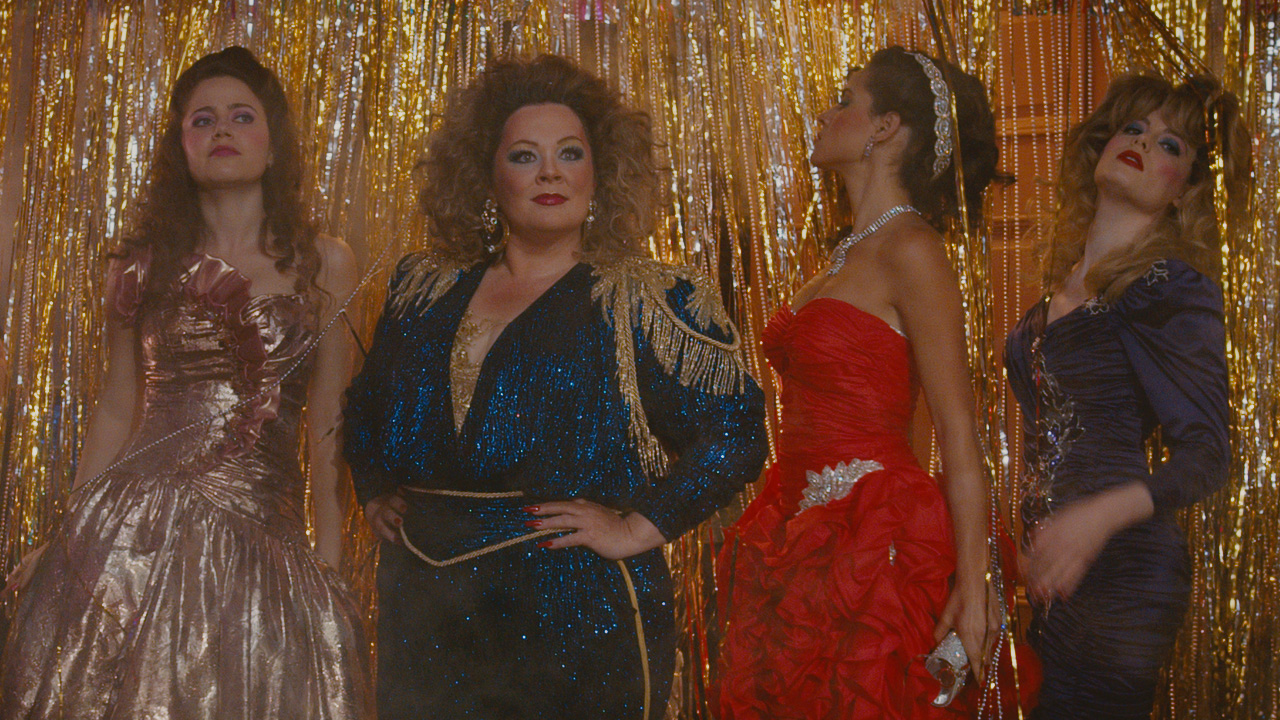 There's radiant energy to Melissa McCarthy that can light a room, even without the visual hilarity of her big glasses and loud shirts. That charm hasn't come through with her husband Ben Falcone's previous efforts to direct her as a comedic lead. She was obnoxious in Tammy and insufferably destructive in The Boss. But, lo and behold, Falcone's Life of the Party finally brings McCarthy home to a role where she feels naturally likable and amusing. It's much easier to laugh along with her stammering and slapstick when there's a reason to pull for her.
McCarthy's character of Deanna is easy to sympathize with in her well-meaning nature. She's patient, understanding, and isn't too far in the dark about how dorky her bedazzled attire appears. She rocks it with glee. But when her husband (Matt Walsh) decides to divorce her, on the eve of their trip to Italy, she feels broken and betrayed. After a drink and some venting, she picks herself up and decides she'll finish her college degree in archeology. You can imagine the initial shock of her recently enrolled daughter Maddie (Molly Gordon) that she'll be sharing the same campus with her mother.
For a lesser film, it would be awkwardness ahoy for gags about how the sweater-touting mom doesn't quite mesh into the current generation. But McCarthy's character is not that glib, especially when she has a host of other ridiculous characters to play off of, from a fearfully ignorant girl that always asks permission to speak to a wide-eyed weirdo with an inner demon for firing back at the popular girls. Don't worry; this isn't another Revenge of the Nerds narrative, despite the cartoonish insertion of mean girls with classic condescending. They have more significant problems is focusing on their majors and gaining enough spirit to venture to a party that they're more than welcomed to attend.
This cliche avoidance makes Deanna's insertion into college rather easy and fun when her daughter's sorority house is more than accepting of a woman that'll always stop by with a box of donuts or offer to make a lasagna. What college student wouldn't love her? Perhaps the daughter would blush for the embarrassing stories that will slip out, but even she seems understanding given her mom's recent divorce. Naturally, she also attracts a new man in her life who happens to be a younger student. That's awkward, but how could you turn down someone who loves wine as much as you do?
A host of fun comedic talents are assembled outside of the quirky students, all filling out their roles with gusto. Maya Rudolph must've drawn from every ounce of energy she had for the part of Deanna's loyal friend, always trying to be the loudest and boldest of any scene. Chris Parnell fits snugly into the position of a nerdy professor that gets a giggle out of puns, even if nobody as dorky as he digs them. Matt Walsh serves as Deanna's meek and jerkish ex-husband, in his most natural of comedic brilliance. And Stephen Root bursts onto the scene with an abundance I haven't seen quite some time as Deanna's overly frantic and angered father, echoing his King of the Hill role of Bill if he were on steroids and owned a gun.
Life of the Party keeps the energy up, even if it occasionally ventures down random paths. Specific events seem to happen inexplicably and with a required vibe, from McCarthy accidentally tripping out on weed to the last-minute inclusion of musical guest Christina Aguilera. While I did enjoy McCarthy's character, her film still has that lingering element of refusing to shut the camera off before a scene becomes stale. I kept finding myself wanting scenes to end just a few seconds sooner to better appreciate the light, inviting atmosphere of Deanna in her devotion to school, commitment to friendship, and the daring to pull off a dated dance at a 1980s themed party. There's enough joy to her presence that I not only refused to question how her school sweater was oversized and bedazzled overnight but appreciated the unspoken spectacle all the more.
"Dragon" Continues To Soar, "Funeral" Close Behind, "Green Book" Back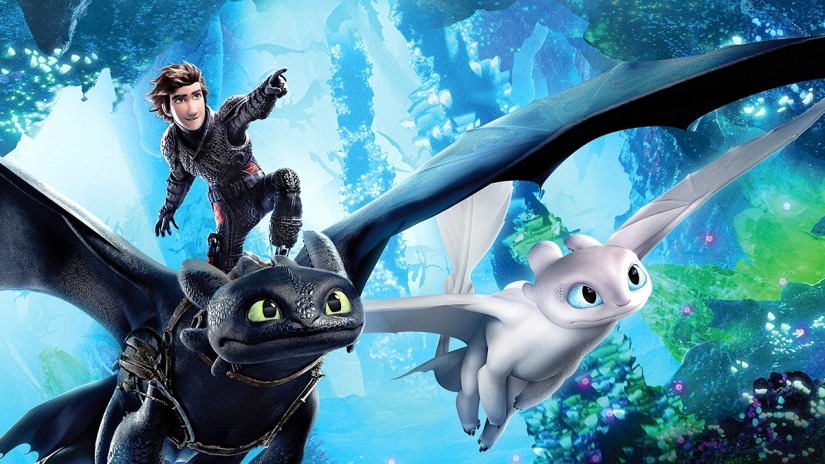 With little competition for the weekend, How to Train Your Dragon: The Hidden World, the third in the animated fantasy saga, was able to secure the box office once more. In its second weekend, the animated epic made $30 million to push its domestic total to $97 million. So far the film has done about the same as the previous film and is on track to stay in the top 10 for a few more weeks in March.
Debuts this weekend were small with one big exception. Tyler Perry's latest Madea film, A Madea Family Funeral, naturally made a relatively big splash with its dedicated audience. Starting at #2, the film made $27 million for its first weekend. No word on the budget yet but it's most likely on a budget as most Tyler Perry productions are, so it's safe to call this a success, especially for debuting with a box office so close to Dragon.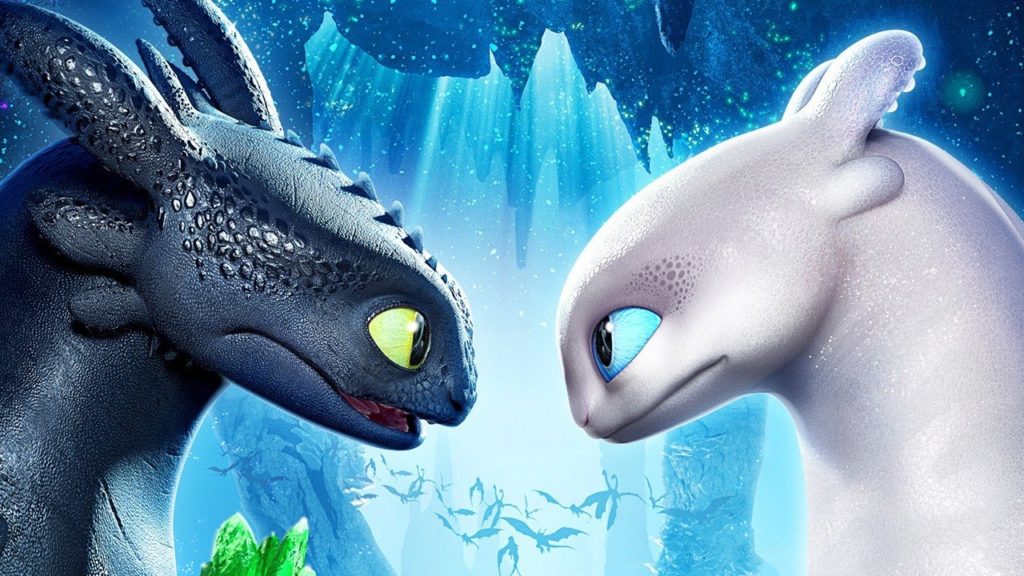 The rest of the premieres were not as strong at all. Greta, the new thriller starring Chloe Moretz, debuted all the way down at #8 with $4.5 million box office. To be fair, however, the film was in a constant battle for its spot as three other films also reported earnings around $4 million for the weekend. Of note, Green Book, fresh off winning the Academy Award for Best Picture one weekend ago, splashed back into more theaters to arise even higher in the top 10 with its domestic total now sitting at $73 million. Don't count on it remaining there long as bigger blockbusters will be swooping as we plow through the last remnants of winter movies.
Check out the full listing of the top 10 box office weekend results below:
How to Train Your Dragon: The Hidden World ($30,046,000)
Tyler Perry's A Madea Family Funeral ($27,050,000)
Alita: Battle Angel ($7,000,000)
The LEGO Movie 2: The Second Part ($6,615,000)
Green Book ($4,711,000)
Fighting With My Family ($4,691,284)
Isn't it Romantic ($4,645,000)
Greta ($4,585,000)
What Men Want ($2,700,000)
Happy Death Day 2U ($2,516,000)
Next weekend is once again all about Marvel as their latest superhero solo film, Captain Marvel, will be appearing in 4,100 theaters.
Review: "Captain Marvel" is a Solidly Sensational Sci-Fi Adventure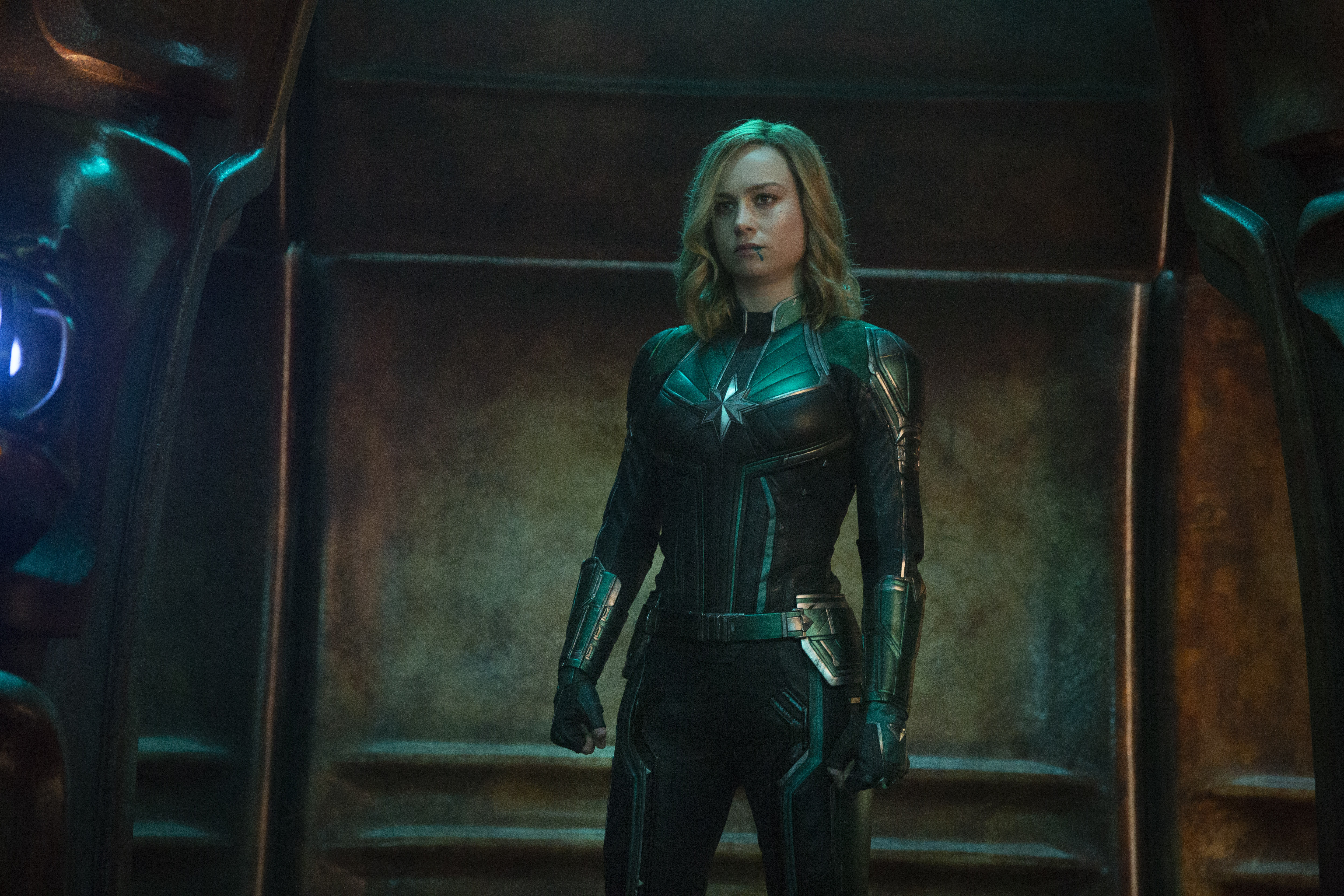 Captain Marvel joins the ranks of the Marvel Cinematic Universe in a much different way. She slides into the MCU via a twisty sci-fi adventure of the 1990s, before the Avengers were formed. And though the film does serve as a strong bridge picture that answers a few more questions about the Marvel universe, the film quickly becomes its own thing and gives its hero a real identity as the powerful addition to the superhero ensemble.

Brie Larson plays Carol Danvers, a woman not sure if she's a human pilot of Earth or a soldier of the Kree empire's Starforce. There's little time to explore these conflicting visions she's having when there's special energy powers to control and a war being waged against the shape-shifting Skrull alien creatures. A detour to 1990s Earth gives her a bit of time to find out more while also hunting down some more Skrulls, leading to some interesting scenarios when combatting aliens that could look like old ladies.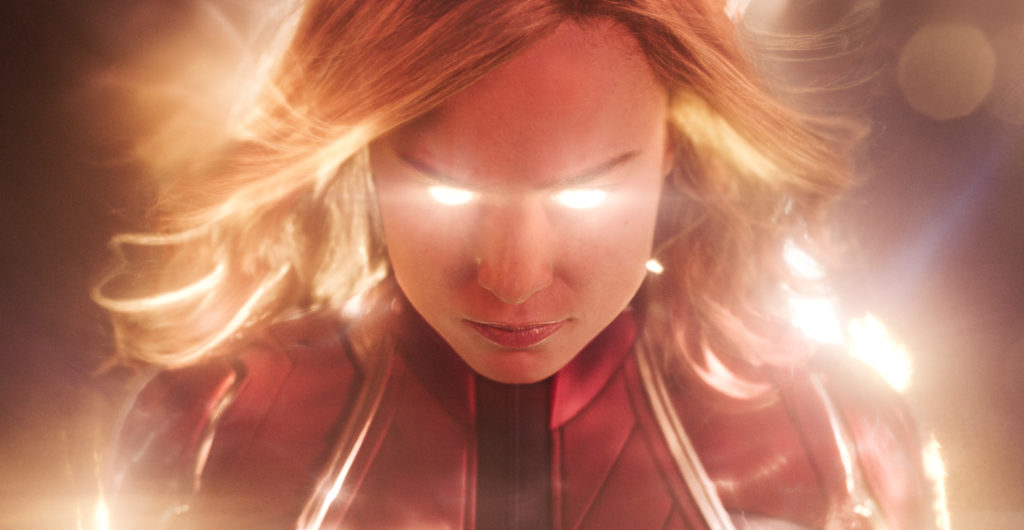 Carol's landing on Earth leads to treading down familiar Marvel timeline territory as well as evoking plenty of dated 1990s bits. What started drawing me into the picture was how the film holds itself back from the obvious. The 1990s setting is used for some gags of video stores and Windows 95, sure, but never goes the extra mile of becoming an aggravating reference fest, keeping a certain vibe the way Guardians of the Galaxy embraced the 1970s and 1980s. And just like that film, there's a nostalgic soundtrack to boot, with choice tracks for just the right cue.

Samuel L. Jackson pops up in the film as a younger Nick Fury with his two eyes still intact. He teams up with Carol in her intergalactic spy adventure and thankfully never goes to the booming lengths he was known for that decade. And the filmmakers could have easily made this younger Fury go full Die Hard 3 or Pulp Fiction but he never does, always keeping that cool persona he has been known for in the Marvel Cinematic Universe.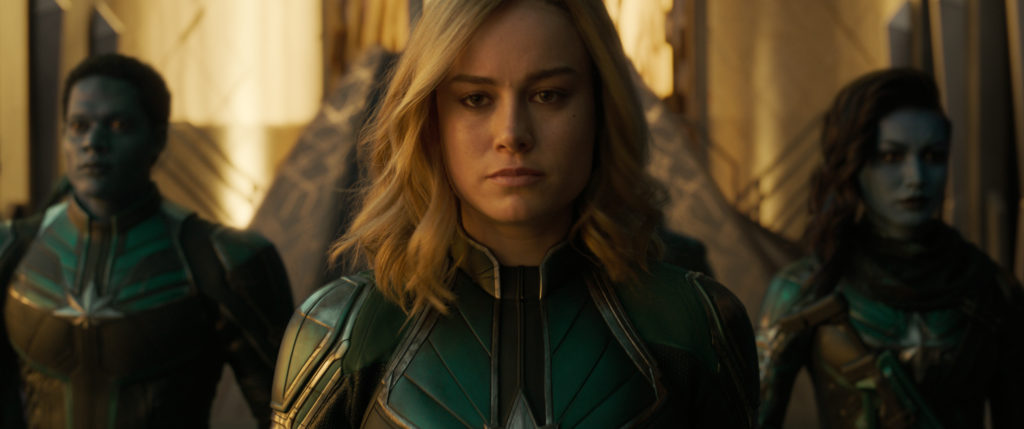 But the one aspect that is never shunned and built up grandly is the aspect of female empowerment. Danvers is established as a woman who doesn't have a clear identity or mindful nature of galactic politics and has to build herself up when she realizes she may be a very powerful pawn in a big game of intergalactic chess. Her memories are that of always being told to back off from non-traditional activities for girls and, sure enough, she rises up to become the smirking and energy-shooting hero when the final piece of her character puzzle is pieced together. It's just unfortunate that the film spends so much time doing the building amid a twisty sci-fi spy story that Brie never gets a moment to shine as brightly as she could, despite a very enthusiastic third-act closer.

If we're being blunt, no, Captain Marvel doesn't quite have the same gravity to be a cultural milestone of a comic book movie. Where others have pointed to Black Panther as not the first the most insightful and cultural of black-led superhero movies, I doubt many will look towards Captain Marvel as the grandest of female-led comic book movies, making its motives known with the power and subtlety of a supernova. But, in terms of what the film is aiming towards, it doesn't have to prove anything to anyone and that's perhaps the point. I just wish that Captain Marvel's astounding powers to destroy starships and aliens had a much bigger punch for a picture that wants to obliterate the glass ceiling and merely cuts a narrow hole within the MCU. It's a nice hole, mind you, and still weaves a capable and compelling sci-fi adventure with a surprisingly more engaging finale than most Marvel solos.

"Alita" Fights For First, Romance and Horror Behind in Box Office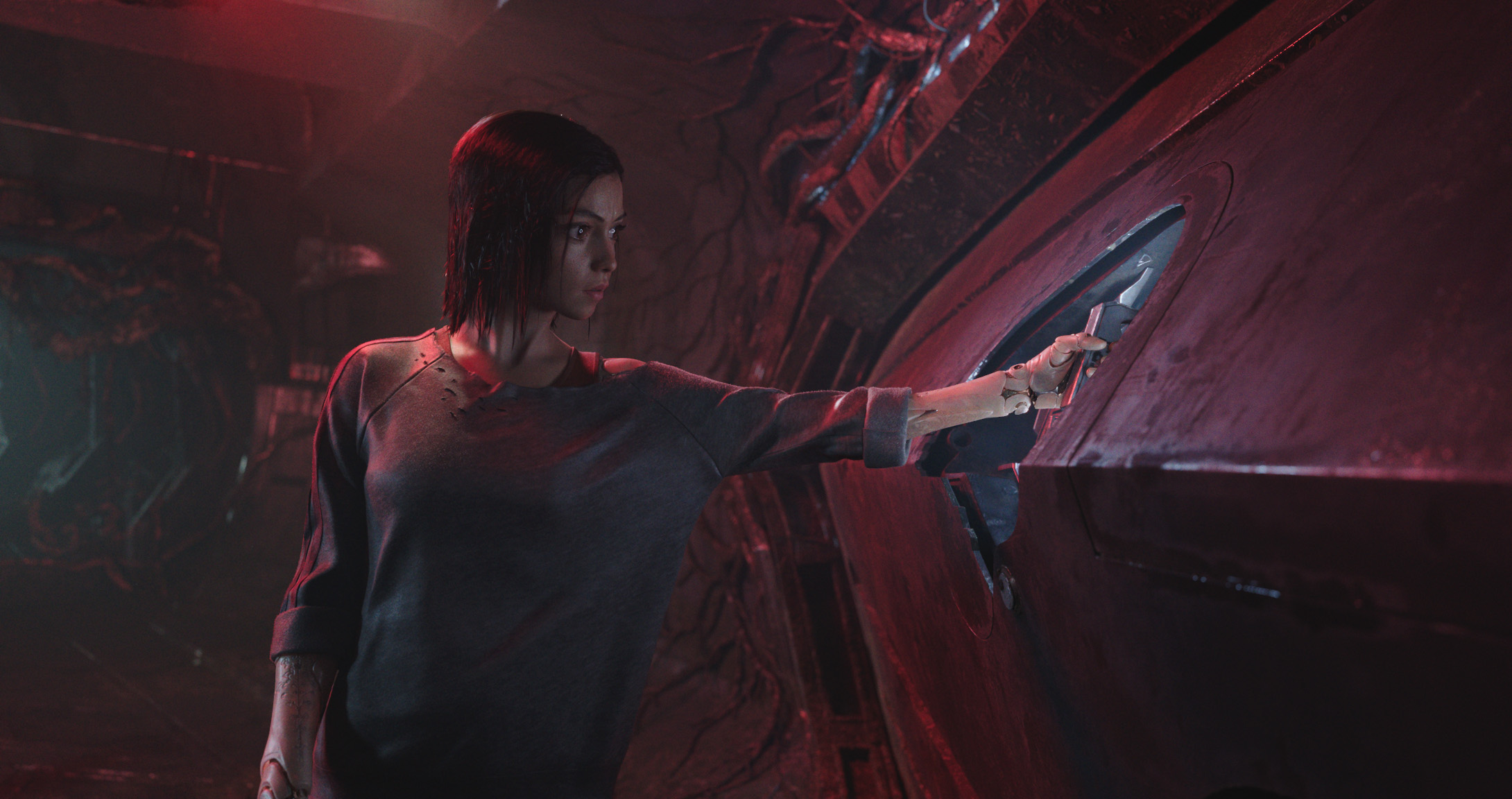 Valentine's Day weekend wasn't exactly the weekend where the romantic comedy took the top spot. But, surprise, the top spots were taken by a sci-fi action picture and an animated comedy about toys. #1 for the weekend was Alita: Battle Angel, the cyberpunk tale based on the manga and directed by Robert Rodriguez, premiering to a debut of $27 million. Though at the top spot, the film cost $170 million so it remains to be seen how well the film will do over the course of the next few weeks when it goes up against other blockbusters.
At #2 in its second weekend is The LEGO Movie 2: The Second Part, the animated sequel to the 2014 surprise hit, making another $21 million. Though not terrible for its second weekend, the film has only made $62 million so far, way less than the previous film. It, too, remains to be seen if it can weather the storm of new films on the horizon.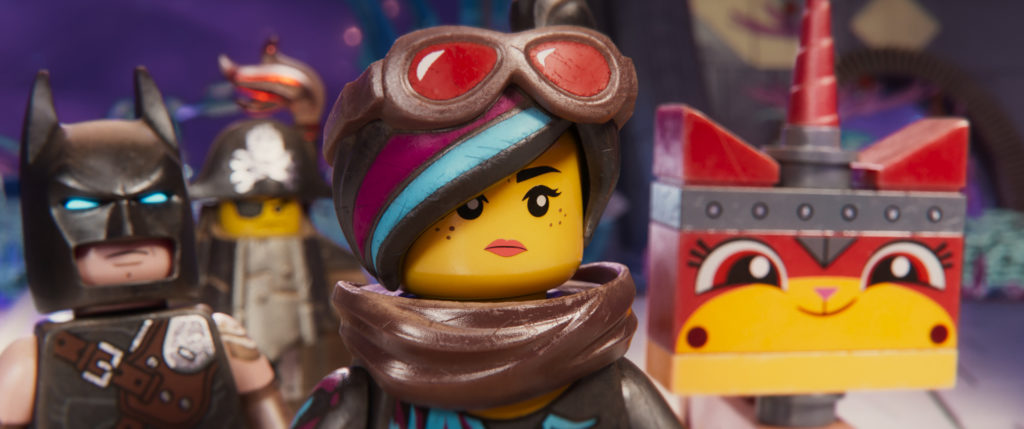 We now come to the romantic comedy for the weekend, Isn't It Romantic, a satire on rom-coms starring Rebel Wilson. Debuting at #3, the film made $14 million, not as strong even when considering that it debuted on the 13th for a box office total of $20 million. The other new film, Happy Death Day 2U, didn't fare much better with an early debut and a weekend total of $9.8 million. Although it should be noted that Happy Death Day 2U was a somewhat cheap production at $9 million so the film has already made its money back.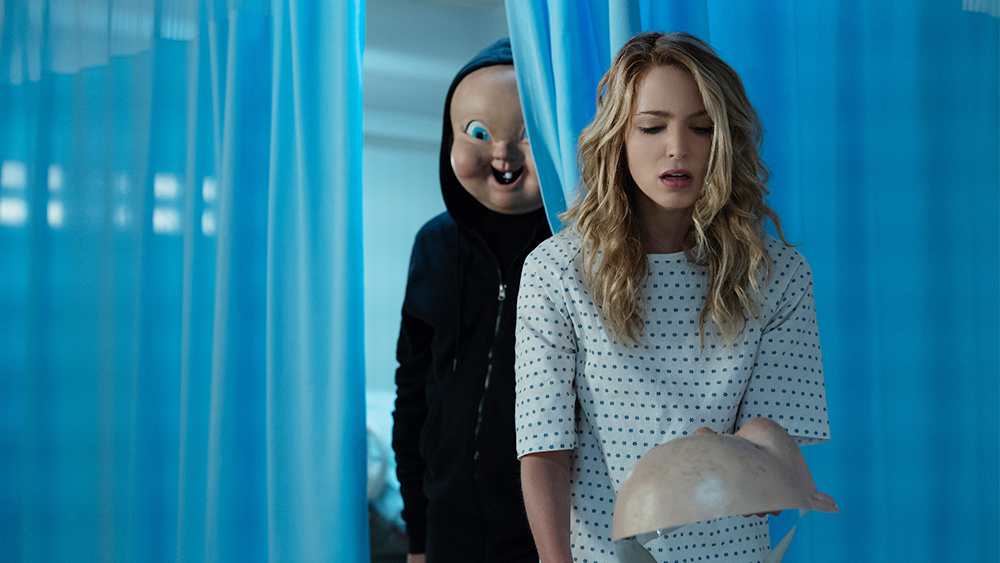 Though the box office was pretty low all around, the drops were fairly low, with the thriller Cold Pursuit and the horror The Prodigy taking the biggest drops of 45% and 46%. With the lowest drops, no surprises, were the soft dramas of The Upside and Green Book, both proving to have the legs to carry themselves over months in the box office.
Take a look at the full top 10 box office results for the weekend below:
Alita: Battle Angel ($27,800,000)
The LEGO Movie 2: The Second Part ($21,215,000)
Isn't It Romantic ($14,210,000)
What Men Want ($10,920,000)
Happy Death Day 2U ($9,816,000)
Cold Pursuit ($6,000,000)
The Upside ($5,590,000)
Glass ($3,859,000)
The Prodigy ($3,150,065)
Green Book ($2,751,000)
Next weekend is all about the dragons and warriors. How to Train Your Dragon 3, the animated fantasy adventure of the on-going saga, will hit over 4,000 theaters. Fighting with My Family, a comedy about a family of professional fighters, will debut in over 2,500 theaters.