Review: Is 'Goosebumps' Really Better Than 'Bridge Of Spies?'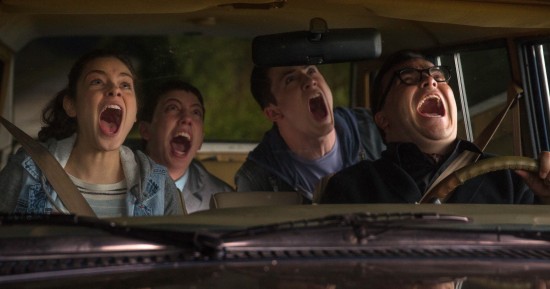 One of the great puzzles, when it comes to the art of storytelling, is when to start your story. Do you start at the end and work backwards? Do you start in the middle and dodge around? Or do you start at conception and go from there, pushing through the middle until you reach the end?
I watched two movies a couple of weekends back, both on Saturday night, and one of them, Goosebumps, featuring Jack Black, Odeya Rush, Dylan Minnette and Ryan Lee, had this figured out, except that the Jack Black character (he played Goosebumps author R.L. Stine), added that a story also needed a "twist," which he says, since this is Goosebumps, with exaggerated vehemence.
The other, Bridge of Spies, although a collaboration between two of the best in the business, Steven Spielberg and Tom Hanks, missed its cue entirely. Let's look at how this happened.
Goosebumps starts with a mother and son, not long after the family father has died, moving to a new town, Madison, Delaware, for a fresh start. They find that next door to their new home is a disconcertingly abrasive father, R.L. Stine, and his attractive daughter Hannah. With this set up, Zachary Cooper, the new neighbor played by Dylan Minnette, hearing screams next door, decides to investigate along with his overly nervous friend Champ, played by Ryan Lee.
From there, of course, all hellfire breaks loose, as the teens realize they have stumbled across the long-lost children's horror book author who has all of his manuscripts under lock and key, because to open one allows the ghoulish monsters in each book to jump from the pages into real life.
The rest of the movie is made-to-order mayhem. Its production is hackneyed, the acting is worse and the gags have all been done before. But at least there's a reason for sitting through this, which is to say the story compels you to remain in your seat. After all, the town has to be put to rights and Zachary has to have a chance with Hannah, who turns out to be a ghost in need of resurrection. It turns out, R.L. Stine is right: Every story does need a beginning a middle and a "twist" in order to keep you sitting there.
You could rewrite that narrative in reverse to describe Bridge of Spies. This is a story that takes place in 1957-1960 and the production is flawless. The acting, especially from a host of supporting characters, is magnificent – especially so with Mark Rylance as Russian spy Rudolf Abel. The Ethan and Joel Coen script ,written also by Matt Charman, is terrific. Tom Hanks, the man of beautifully fidgeting hands, is great, of course. So what's not to like?
What's not to like is precisely this: The beginning, the middle and no twist.
The movie starts with the arrest of a Russian spy in New York City. To show how deceptively ordinary most spies are, Abel is a quiet, unassuming painter living in a very modest apartment. He takes a subway to a park bench overlooking the Brooklyn Bridge, paints a little, picks up an encrypted message hidden in a coin and returns to his apartment, where he is promptly arrested by a platoon of FBI agents.
What has happened here from a storytelling point of view is that the danger — the at large Russian spy — is immediately removed from the plot. There is no danger in this movie, because he is immediately arrested and what's encrypted doesn't even matter much, because it is never revealed. The details of his spying are also not mentioned. He was dangerous, but ho-hum and now he is behind bars, anyway.
The middle is about how a rather uninteresting lawyer, James B. Donovan, played by Tom Hanks, defends Abel, mostly by standing up for Abel's rights to due process in U.S. courts. But the script writers don't bother to explaining this very much, either. In fact, the case goes all the way to the U.S. Supreme Court, but by the time the decision is made, the script-writers have lost all interest and the decision is only mentioned in passing. Nobody sits, wringing their hands, waiting for a verdict. Nobody opens any champagne or cries about the injustice of it all. It's the plots biggest selling point, but the writers have moved on by the time the verdict is rendered.
This is because the most romantic gesture of the Cold War took place on a bridge in Berlin, where Donovan, some months later, had negotiated a prisoner exchange with U.S. spy plane pilot Francis Gary Powers, who is also played as a somewhat ordinary man. He is recruited to fly a spy plane; he isn't particularly interested in his job. He just does so, because he is in uniform.
Also, according to the film, Powers is shot down on his very first reconnaissance mission. So, there isn't much time for suspense there, either.
The twist to this story is that Donovan unilaterally decides the prisoner exchange should also include an American student caught behind the Berlin Wall and that he dares the East German government to inform the Russians that they fouled up the prisoner exchange for Abel by withholding the student, named Frederic Pryor.
Bridge of Spies is full of misses. If Spielberg wanted a courtroom drama, he could have had one, but he skips passed that. If he wanted a dogfight over the skies of Pakistan, he could have had that, too, as two Russian jets were in pursuit of Powers — although the film doesn't include this. The tension between Russia and East Germany is assumed, but not explained or dramatized. Pryor, the student, is a throwaway character and so is Gary Powers. This leaves Abel, who is purposefully dull and Donovan, who is purposefully academic, but not played up as very interesting, either.
I wouldn't for a minute recommend Goosebumps over Bridge of Spies, unless you are between the ages of seven and 10. But Bridge of Spies is just not compelling theater. It's a terrific film — three stars, maybe four. But, here's the rub: Who wants to see a terrific movie that doesn't much compel you to stay in your seat?
"Aquaman" Washes Out Christmas, "Bumblebee" and "Poppins" Close Behind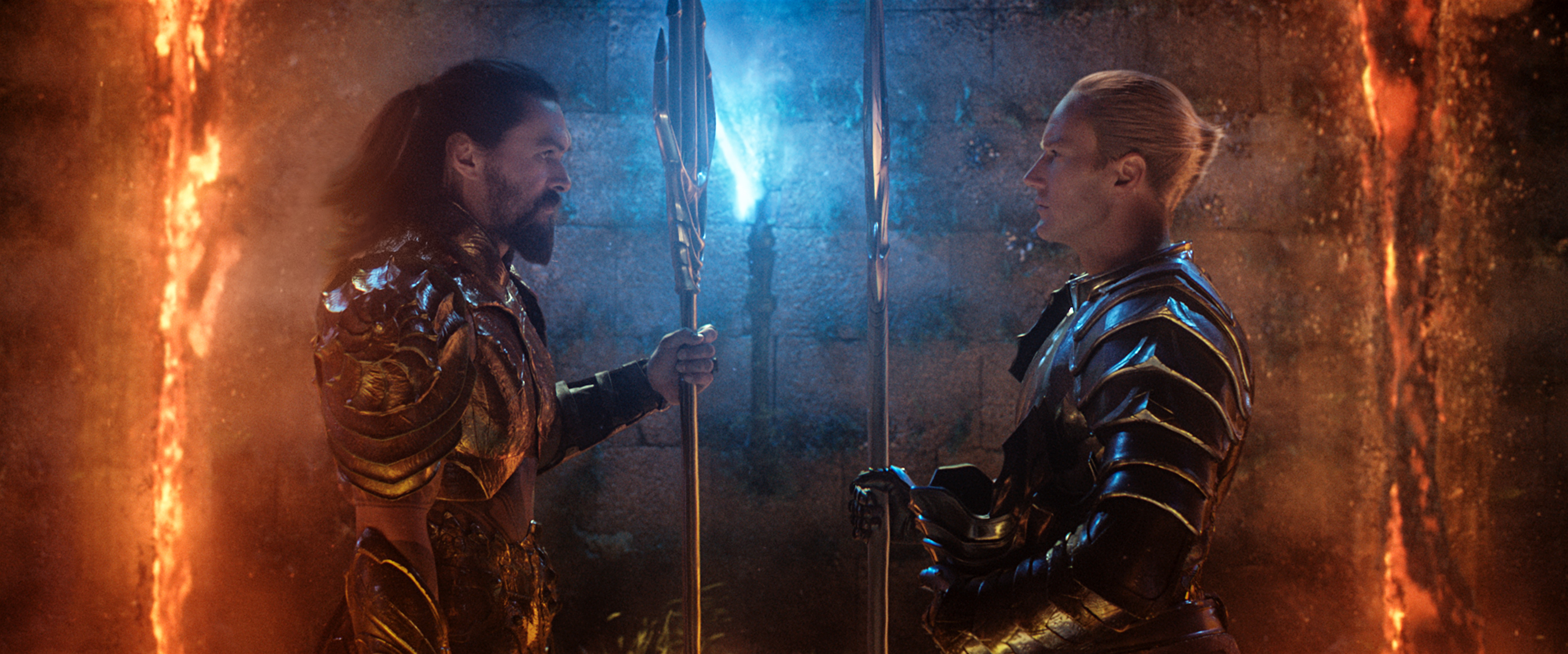 Christmas weekend was a savage one. All manner of genre films came out to play, eager to be the biggest blockbuster of holidays. But there could only be one winner and it was the king of the oceans. Aquaman, the Jason Momoa starring superhero epic based on the DC Comics character, arrived at #1 for the weekend with a domestic gross of $67 million. Though it has a ways to go as such an epic to make its money back, the film is off to an enthusiastic start.
Following closely behind Disney's Mary Poppins Returns, the sequel to the Disney musical classic now starring Emily Blunt, earning a weekend debut of $23.5 million. Despite opening early on Wednesday, the film still only made about $32 million which isn't looking especially strong for Disney during the holidays. This is especially concerning given that the film is a close call for the #2 slot as Bumblebee, the Transformers spin-off of the titular heroic transforming robot, came up with a $21 million gross. That being said, Bumblebee's opening is concerning given the big opening grosses of the previous Transformers film that were usually massive.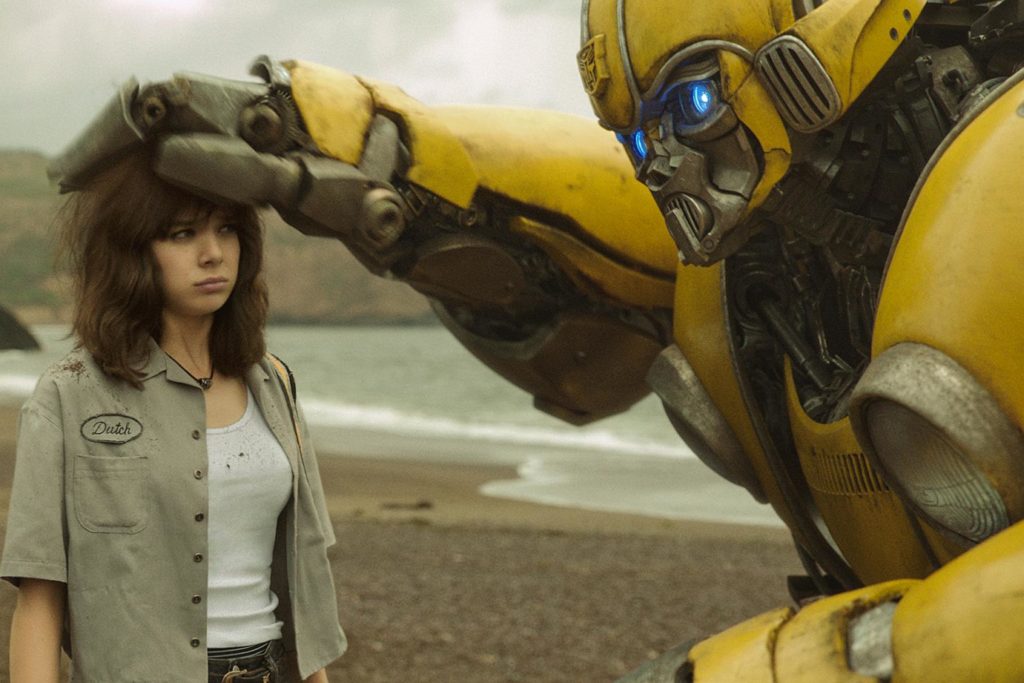 But that's nothing compared to the low debuts of the films that were not intended as genre blockbusters. Second Act, a romantic comedy starring Jennifer Lopez, would debut at #7 with a domestic gross of $6.4 million. Even further down the list is Welcome to Marwen, the new Robert Zemeckis directed drama starring Steve Carell, came in at #9 with a box office of $2.3 million. Brutal.
View the full top 10 box office results below:
Aquaman ($67,400,000)
Mary Poppins Returns ($23,523,121)
Bumblebee ($21,610,000)
Spider-Man: Into the Spider-Verse ($16,635,000)
The Mule ($9,727,000)
Dr. Seuss' The Grinch ($8,548,370)
Second Act ($6,480,000)
Ralph Breaks the Internet ($4,702,425)
Welcome to Marwen ($2,366,560)
Mary Queen of Scots ($2,277,820)
Next weekend may be a bit of quiet one as we shall see how the films released on Christmas Day will fair. Holmes and Watson, the new Sherlock Holmes comedy starring Will Ferrell and John C. Reilly, opens to 2,700 theaters. Vice, Adam McKay's new biopic dramedy about Dick Cheney with Christian Bale playing the character, is opening to 2,300 theaters. Stan & Ollie, a biopic on Laurel & Hardy starring Steve Coogan and John C. Reilly, will be in a limited number of theaters on December 28th.
First Box Office Weekend of 2019 Finds "Aquaman" King (Again)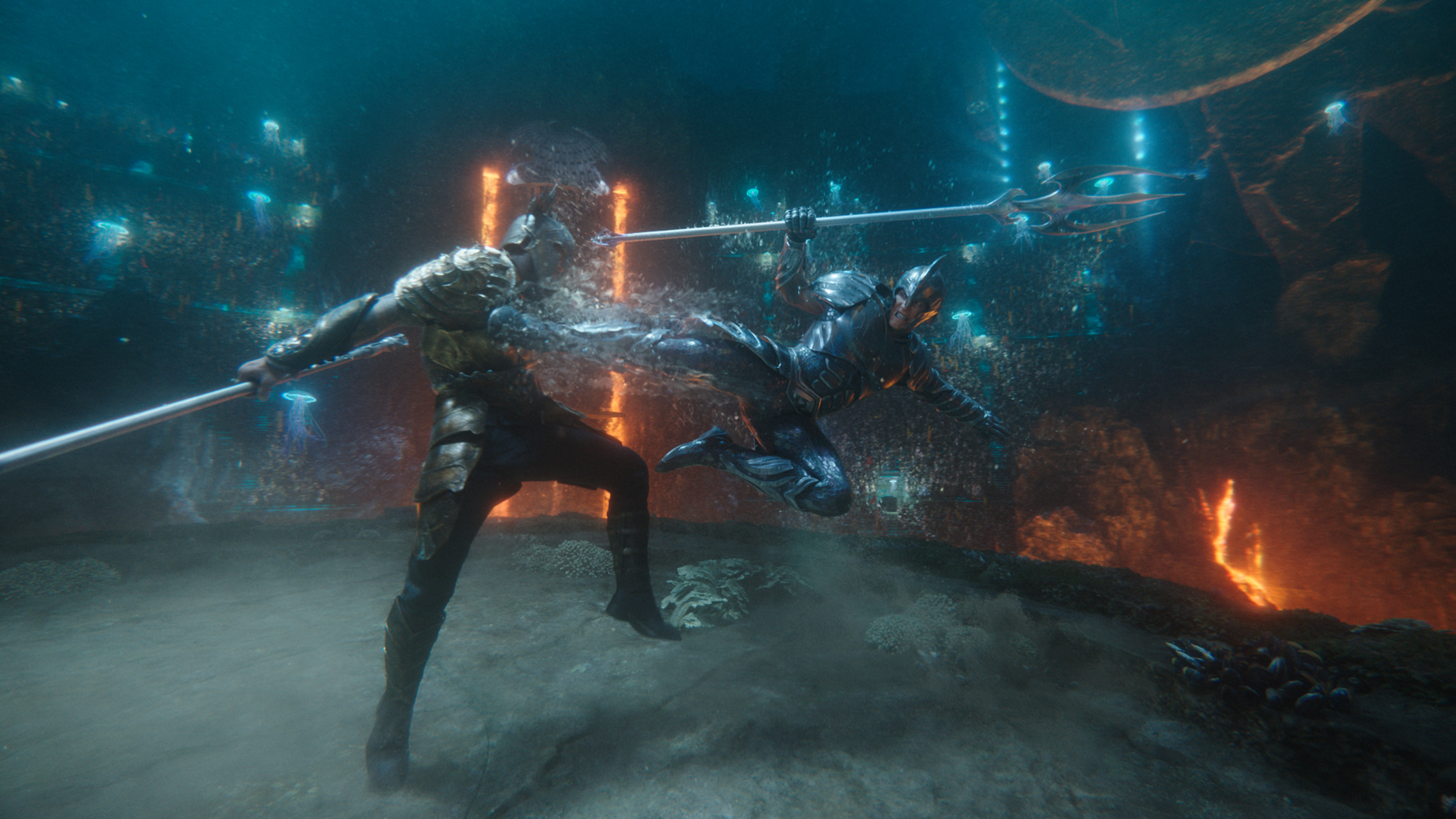 It's a new year and so we enter into the chilly month of January, usually reserved for Oscar nominations to strut their stuff and mediocre-to-decent films to swoop in and make a mint. Similar to last year, the first big new film a lukewarm horror picture. Escape Room, the horror film based on the party activity craze of escape rooms, debuted at #2 with a decent January take of $18 million. Not a terrible opening at all for such a horror film but most of its bigger gross was eaten up by Aquaman, the DC superhero epic that continues to make waves. Even though the film took a 41% dip from last weekend, the movie has currently $259 domestic with a worldwide gross total of $940 million. It's a big success for DC Comics trying to catch up with Marvel Comics at the box office and Aquaman is still looking good coming into a slow January.
With Escape Room being the only major release, there are no big surprises for the shifting of placement. Mary Poppins Returns holds firm as a family film for winter, the domestic total now sitting at $138 million. Spider-Man: Into the Spider-Verse, having recently won the Golden Globe for Best Animated Feature, is still just below with a domestic gross of $133 million. Still struggling to crack $100 million is Bumblebee, the Transformers spin-off. Despite being the highest-rated Transformers movie by miles, the film has only made $97 million after three weekends.
The longest holdout in the top 10 box office is Ralph Breaks The Internet, Disney's cyberspace adventure sequel. Released during Thanksgiving, the Disney animated film has to date made $187 million domestic after seven weekends. Just below it, however, is a film that has been in theaters for two weekends but has already seen a massive drop, Holmes and Watson, making headlines for being one of the worst films of the year with a descending box office.
View the full top 10 box office for the weekend below:
Aquaman ($30,700,000)
Escape Room ($18,000,000)
Mary Poppins Returns ($15,773,000)
Spider-Man: Into the Spider-Verse ($13,010,000)
Bumblebee ($12,775,000)
The Mule ($9,040,000)
Vice ($5,803,490)
Second Act ($4,910,000)
Ralph Breaks the Internet ($4,685,000)
Holmes and Watson ($3,400,000)
Next weekend will feature some bigger competition of dogs, clones, and soft human drama. A Dog's Way Home, a spiritual sequel to A Dog's Purpose, will debut in 3,000 theaters. Replicas, a sci-fi thriller starring Keanu Reeves, will hit 2,500 theaters. The Upside, a dramedy where Bryan Cranston plays a paraplegic and Kevin Hart is an inept assistant, will premiere to 3,000 theaters. The battle is ultimately between A Dog's Way Home and The Upside but I'm willing to bet a PG dog movie will take the top spot or about as high a spot it can muster with Aquaman still in play.
"The Upside" Topples Over "Aquaman", "Dog's Way Home" Trails Behind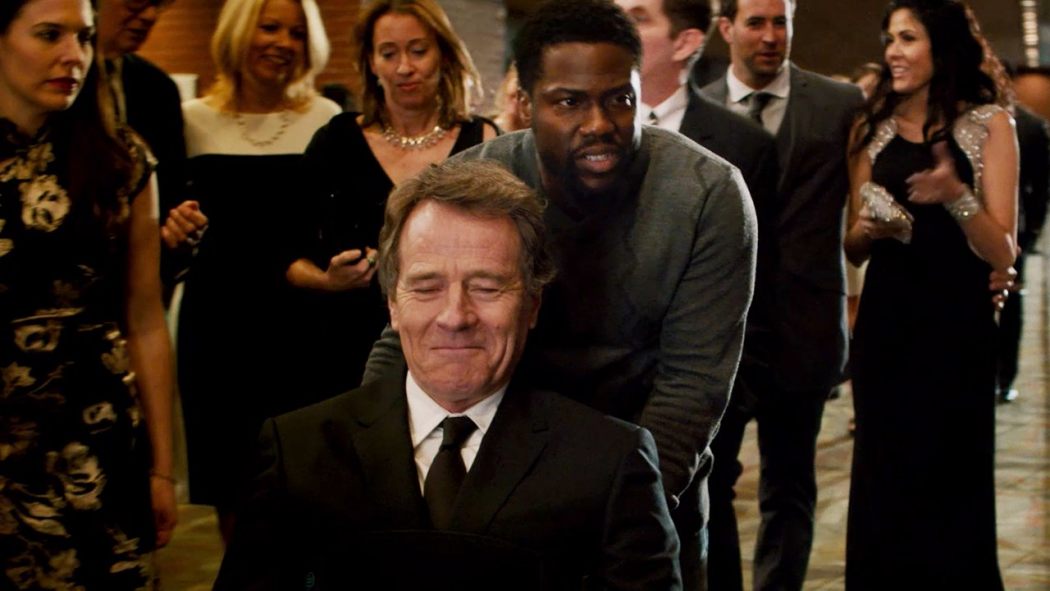 Delving deeper into January, the King of the Ocean has finally been toppled by a thin wave of the right drama at the right time. The Upside, the paraplegic dramedy starring Bryan Cranston and Kevin Hart, debuted at #1 for the weekend with a domestic gross of $19.5 million. It wasn't exactly a huge opening but it was just high enough to conquer over Aquaman. The DC Comic book character played by Jason Mamoa has been the biggest money-maker since its debut before Christmas and it continues to grow in box office even after being bumped down to #2. In its fourth weekend, the superhero epic made $17 million, the domestic total now sitting at $287 million. Worth noting is that the international box office is now sitting at over $1 billion.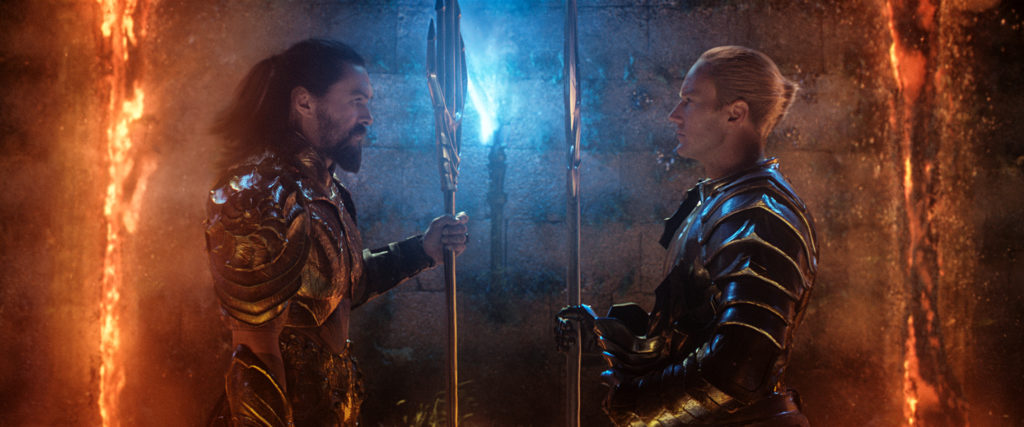 Another premiere for the weekend trailing slightly behind is A Dog's Way Home, the spiritual sequel to the dog drama A Dog's Purpose. The film came in at #3 with a domestic gross debut of $11 million. Not a terrible opening for the $18 million dog movie, fairing far better than the other debut, the sci-fi thriller Replicas, which was so low it's not even in the top 10.
Spider-Man continues to prove he has the moves to stick close to the top in the box office since its December debut. In its fifth weekend, the animated superhero adventure made $9 million with a total of $147 million domestic. Considering the movie moved up slightly from its spot last weekend with a rather low percentage drop, expect Spider-Man to hang around until the end of January and maybe a bit into February.
Expanding this weekend and shooting up in the box office is the Ruth Bader Ginsburg biopic On the Basis of Sex. After blowing up into 1,800+ theaters, the film made a weekend gross of $6 million, boosting its domestic total to $10.5 million. It probably won't stick around too long as January continues to crowd for awards season but we'll wait and see how much staying power it has over the coming weeks.
View the full top 10 box office results for the weekend below:
The Upside ($19,590,000)
Aquaman ($17,265,000)
A Dog's Way Home ($11,300,000)
Spider-Man: Into the Spider-Verse ($9,000,000)
Escape Room ($8,900,000)
Mary Poppins Returns ($7,215,000)
Bumblebee ($6,775,000)
On the Basis of Sex ($6,227,000)
The Mule ($5,545,000)
Vice ($3,278,644)
Next weekend will be all about Shyamalan Glass, the sequel to 2016's Split, will be hitting 3,500 theaters. Does director M. Night Shyamalan still have the box office draw for his closure of a trilogy? Stay tuned for next weekend to see if he can best Aquaman and The Upside for the top spot.