Review: Is 'Goosebumps' Really Better Than 'Bridge Of Spies?'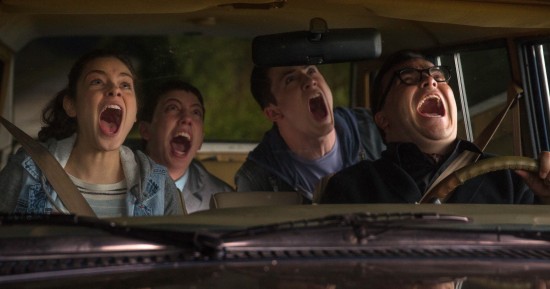 One of the great puzzles, when it comes to the art of storytelling, is when to start your story. Do you start at the end and work backwards? Do you start in the middle and dodge around? Or do you start at conception and go from there, pushing through the middle until you reach the end?
I watched two movies a couple of weekends back, both on Saturday night, and one of them, Goosebumps, featuring Jack Black, Odeya Rush, Dylan Minnette and Ryan Lee, had this figured out, except that the Jack Black character (he played Goosebumps author R.L. Stine), added that a story also needed a "twist," which he says, since this is Goosebumps, with exaggerated vehemence.
The other, Bridge of Spies, although a collaboration between two of the best in the business, Steven Spielberg and Tom Hanks, missed its cue entirely. Let's look at how this happened.
Goosebumps starts with a mother and son, not long after the family father has died, moving to a new town, Madison, Delaware, for a fresh start. They find that next door to their new home is a disconcertingly abrasive father, R.L. Stine, and his attractive daughter Hannah. With this set up, Zachary Cooper, the new neighbor played by Dylan Minnette, hearing screams next door, decides to investigate along with his overly nervous friend Champ, played by Ryan Lee.
From there, of course, all hellfire breaks loose, as the teens realize they have stumbled across the long-lost children's horror book author who has all of his manuscripts under lock and key, because to open one allows the ghoulish monsters in each book to jump from the pages into real life.
The rest of the movie is made-to-order mayhem. Its production is hackneyed, the acting is worse and the gags have all been done before. But at least there's a reason for sitting through this, which is to say the story compels you to remain in your seat. After all, the town has to be put to rights and Zachary has to have a chance with Hannah, who turns out to be a ghost in need of resurrection. It turns out, R.L. Stine is right: Every story does need a beginning a middle and a "twist" in order to keep you sitting there.
You could rewrite that narrative in reverse to describe Bridge of Spies. This is a story that takes place in 1957-1960 and the production is flawless. The acting, especially from a host of supporting characters, is magnificent – especially so with Mark Rylance as Russian spy Rudolf Abel. The Ethan and Joel Coen script ,written also by Matt Charman, is terrific. Tom Hanks, the man of beautifully fidgeting hands, is great, of course. So what's not to like?
What's not to like is precisely this: The beginning, the middle and no twist.
The movie starts with the arrest of a Russian spy in New York City. To show how deceptively ordinary most spies are, Abel is a quiet, unassuming painter living in a very modest apartment. He takes a subway to a park bench overlooking the Brooklyn Bridge, paints a little, picks up an encrypted message hidden in a coin and returns to his apartment, where he is promptly arrested by a platoon of FBI agents.
What has happened here from a storytelling point of view is that the danger — the at large Russian spy — is immediately removed from the plot. There is no danger in this movie, because he is immediately arrested and what's encrypted doesn't even matter much, because it is never revealed. The details of his spying are also not mentioned. He was dangerous, but ho-hum and now he is behind bars, anyway.
The middle is about how a rather uninteresting lawyer, James B. Donovan, played by Tom Hanks, defends Abel, mostly by standing up for Abel's rights to due process in U.S. courts. But the script writers don't bother to explaining this very much, either. In fact, the case goes all the way to the U.S. Supreme Court, but by the time the decision is made, the script-writers have lost all interest and the decision is only mentioned in passing. Nobody sits, wringing their hands, waiting for a verdict. Nobody opens any champagne or cries about the injustice of it all. It's the plots biggest selling point, but the writers have moved on by the time the verdict is rendered.
This is because the most romantic gesture of the Cold War took place on a bridge in Berlin, where Donovan, some months later, had negotiated a prisoner exchange with U.S. spy plane pilot Francis Gary Powers, who is also played as a somewhat ordinary man. He is recruited to fly a spy plane; he isn't particularly interested in his job. He just does so, because he is in uniform.
Also, according to the film, Powers is shot down on his very first reconnaissance mission. So, there isn't much time for suspense there, either.
The twist to this story is that Donovan unilaterally decides the prisoner exchange should also include an American student caught behind the Berlin Wall and that he dares the East German government to inform the Russians that they fouled up the prisoner exchange for Abel by withholding the student, named Frederic Pryor.
Bridge of Spies is full of misses. If Spielberg wanted a courtroom drama, he could have had one, but he skips passed that. If he wanted a dogfight over the skies of Pakistan, he could have had that, too, as two Russian jets were in pursuit of Powers — although the film doesn't include this. The tension between Russia and East Germany is assumed, but not explained or dramatized. Pryor, the student, is a throwaway character and so is Gary Powers. This leaves Abel, who is purposefully dull and Donovan, who is purposefully academic, but not played up as very interesting, either.
I wouldn't for a minute recommend Goosebumps over Bridge of Spies, unless you are between the ages of seven and 10. But Bridge of Spies is just not compelling theater. It's a terrific film — three stars, maybe four. But, here's the rub: Who wants to see a terrific movie that doesn't much compel you to stay in your seat?
"The Grinch" Steals Box Office, "Overlord" and "Spider" Left With Scraps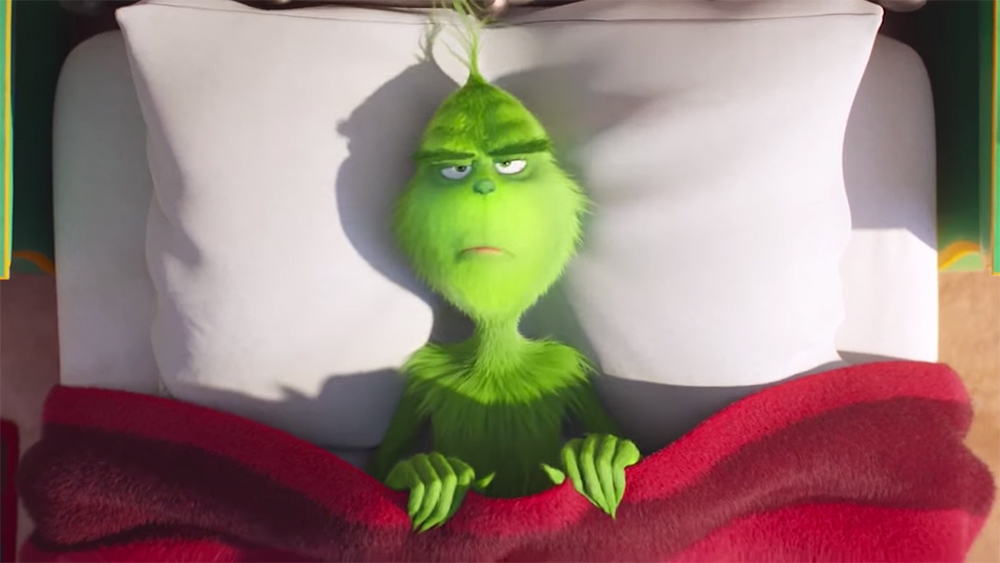 The holiday Christmas movie season starts early as it usually does in November. Just one week after The Nutcracker and the Four Realms, along comes Dr. Suess' The Grinch, the theatrical animated adaptation of the classic children's novel, helmed by Illumination Studios of Despicable Me fame. The animated comedy raked in $66 million for its first weekend, well on its way to conquering its $75 million budget as the holidays roll on. Given Illumination's track record with comedy among kids, expect the film to stick around for the next two months.
The rather high box office of Grinch stole the thunder of the other two films debuting this weekend. Overlord, a Nazi zombie action/horror romp, debuted at #3 with a domestic gross of $10.1 million, which is not exactly a strong opening for a film with a $38 million budget. But it could've been worse as The Girl in the Spider's Web: A New Dragon Tattoo Story, the action sequel to The Girl with the Dragon Tattoo, premiered at #5 with a box office take of only $8 million on a $43 million budget. Don't be surprised if you see these darker, violent films take a tumble coming into the holiday season that seeks more PG-13 genre films for the families to venture out to the theater for.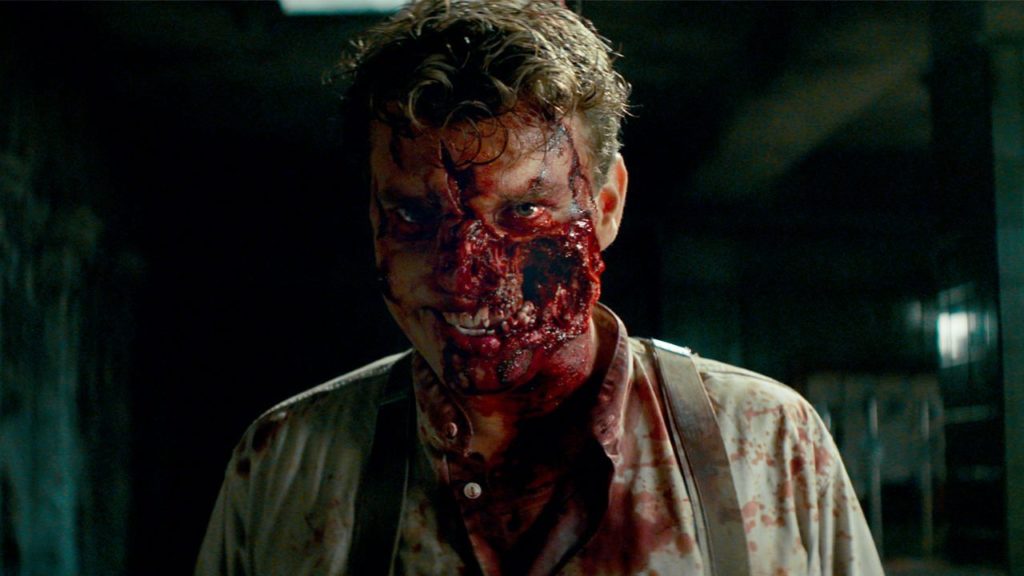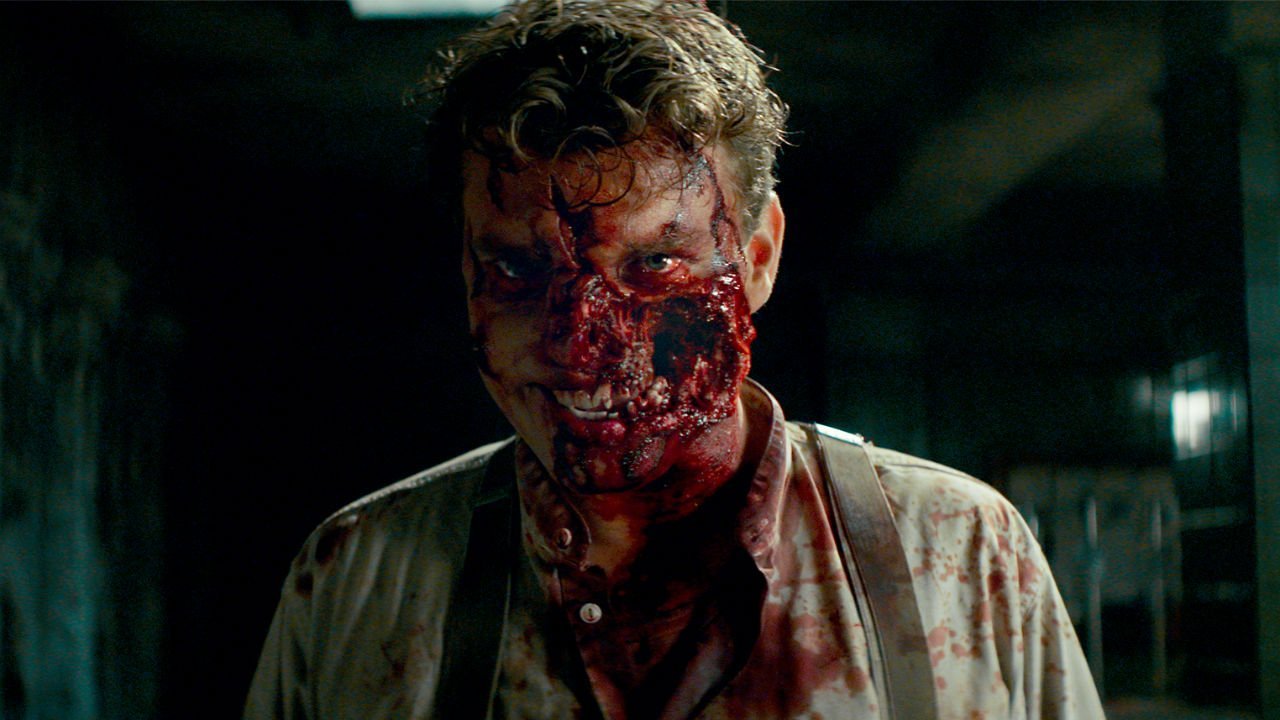 Bohemian Rhapsody, the Freddie Mercury and Queen biopic, is holding firm at #2 on its second weekend with a weekend gross of $30.8 million, bumping its domestic total up to $100 million. The Nutcracker and the Four Realms, however, isn't doing so well in its second weekend. The Disney fantasy adventure only made $9.5 million over the weekend, a 53% drop with a domestic total sitting at a meager $35 million. Not a very strong take for a Disney Christmas fantasy that cost $120 million.
It's no surprise, however, that David Gordon Green's Halloween took the biggest dip of the weekend at 64%. It's surprising the horror film is even still here at #9 in the box office, the domestic total now sitting at a very pleasing $156 million. Also holding firm once again at #10 is The Hate U Give, having made $26 million for only being in 1,100 theaters.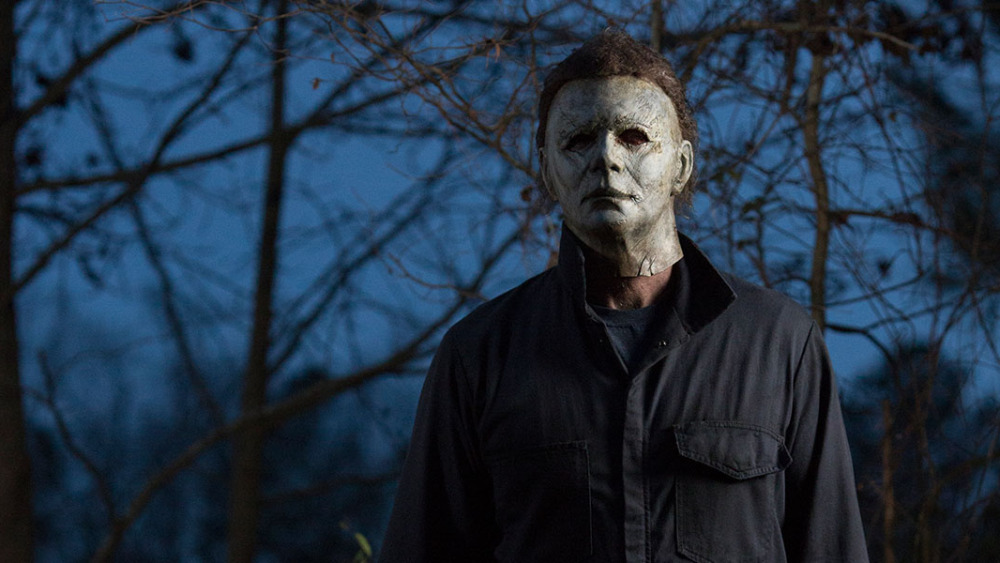 View the full top 10 box office weekend results below.
Dr. Seuss' The Grinch ($66,000,000)
Bohemian Rhapsody ($30,850,000)
Overlord ($10,100,000)
The Nutcracker and the Four Realms ($9,565,000)
The Girl in the Spider's Web: A New Dragon Tattoo Story ($8,015,000)
A Star is Born ($8,010,000)
Nobody's Fool ($6,540,000)
Venom ($4,850,000)
Halloween ($3,840,000)
The Hate U Give ($2,070,000)
Next weekend will feature magical beasts versus dysfunctional families versus women robbers. Fantastic Beasts: The Crimes of Grindelwald, the second film in the new Harry Potter spin-off series, will debut in 4,000 theaters. Instant Family, a family comedy starring Rose Byrne and Mark Wahlberg, will hit 3,000 theaters. Also debuting in 3,000 theaters will be Widows, the all-star heist picture directed by Steve McQueen and starring Viola Davis.
Big "Bohemian Rhapsody" Opening While "Nutcracker" Trails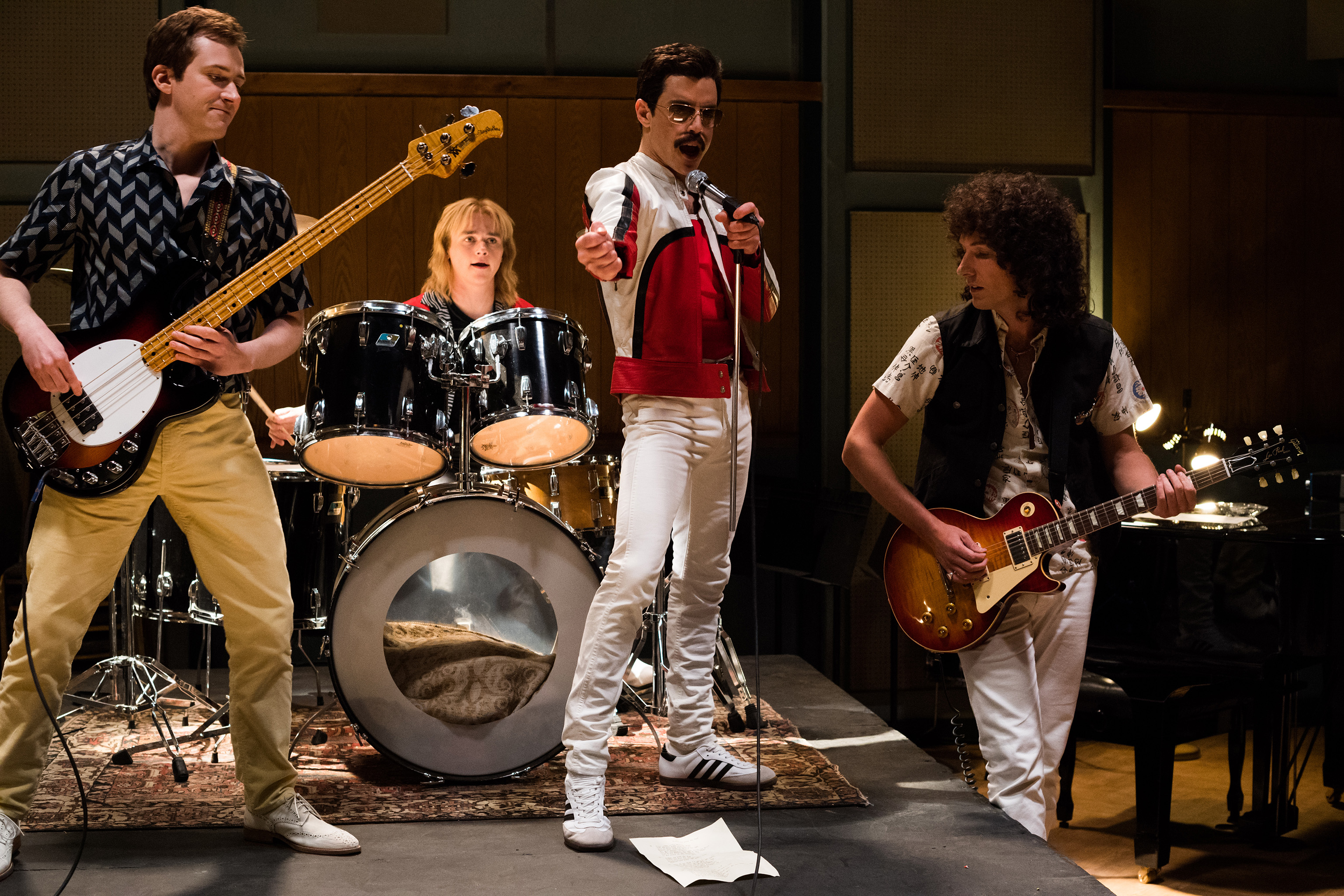 In weekend box office battle, it's Queen who is king. Bohemian Rhapsody, the Freddy Mercury and Queen biopic, came in at #1 making $50 million domestic. With a $52 million budget, this is a very successful opening for the film, despite the mixed critic reaction. Falling just behind it with less than half the take is The Nutcracker and the Four Realms, Disney's latest fantasy adventure debuting early for the Christmas season. The film did poorly with critics and even poorer at the box office, bringing in only $20 million which is not a good debut at all for such an expensive epic. Also just behind is Tyler Perry's new romantic comedy, Nobody's Fool, taking in $14 million, strangely low for a Tyler Perry movie, especially when you consider that higher budget of $19 million.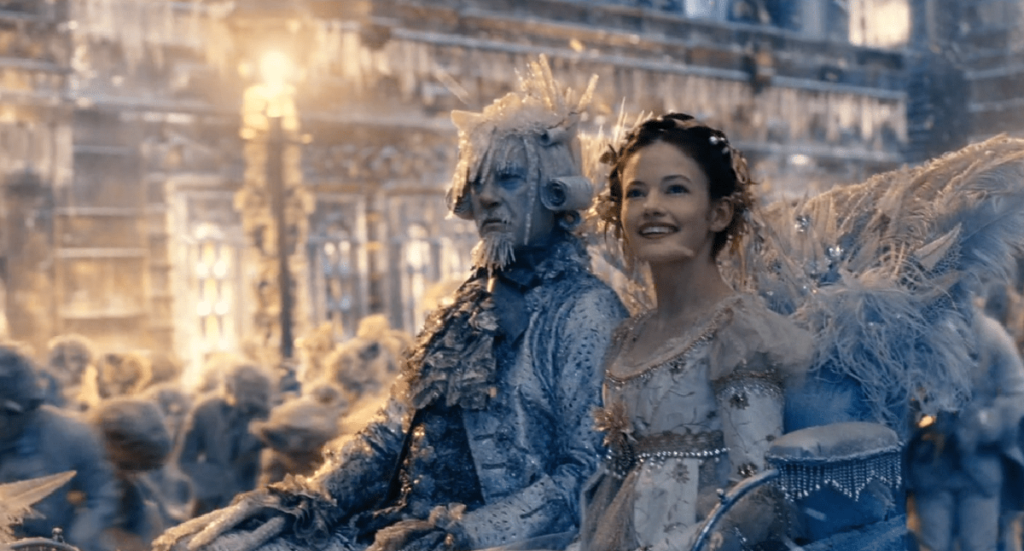 Since Halloween is over, it's natural to see that David Gordon Green's Halloween would dip in the box office and it certainly fell the lowest this week with a 64% drop. Falling sharply from #1 to #5, the film made $11 million for the weekend but it's not a huge concern given the film has already made $150 million on a budget of $10 million. Almost tying with the picture is A Star Is Born, the Bradley Cooper/Lady Gaga musical drama that has proven to be a box office darling, earning $11.1 million over the weekend with a $165 million domestic gross. And still sticking like goo to the box office is Venom, Sony's solo villain picture starring Tom Hardy, making another $7.8 million for a domestic total nearly at $200 million.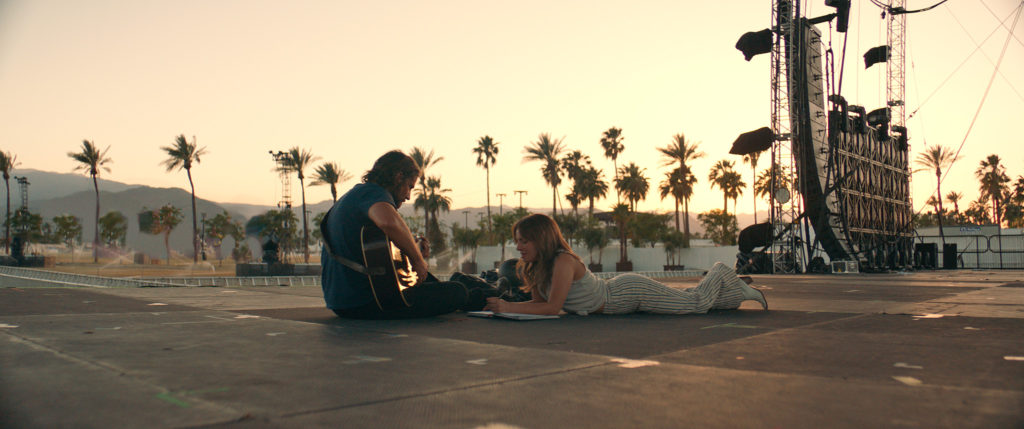 Aside from A Star is Born being the smallest drop of the weekend, it also tied for the lowest drop with Smallfoot, Warner Bros animated comedy that is proving to have modest legs to stick around. The animated film with the voices of Channing Tatum and James Cordon made $3.8 million for a $77 million domestic gross. And The Hate U Give, the racial drama, is still hanging in there at #10 with a domestic total now sitting at $23 million, rather strong for a drama that slowly rose up over the course of October.
Bohemian Rhapsody ($50,000,000)
The Nutcracker and the Four Realms ($20,000,000)
Nobody's Fool ($14,000,000)
A Star is Born ($11,100,000)
Halloween ($11,015,000)
Venom ($7,850,000)
Smallfoot ($3,805,000)
Goosebumps 2: Haunted Halloween ($3,700,000)
Hunter Killer ($3,525,000)
The Hate U Give ($3,400,000)
We hope you're ready for Christmas because those movies are going to start early. Next weekend will see the 4,000 theater debut of The Grinch, the latest animated comedy from Illumination Studios based on the classic Dr. Seuss book. But it'll have some adult competition with The Girl in the Spider's Web: A New Dragon Tattoo Story opening in 3,000 theaters (the sequel to 2011's The Girl with the Dragon Tattoo), and Overlord, a Nazi zombie action picture, opening in 2,500 theaters.
"Halloween" Tops Last Weekend of October, "Hunter Killer" Sinks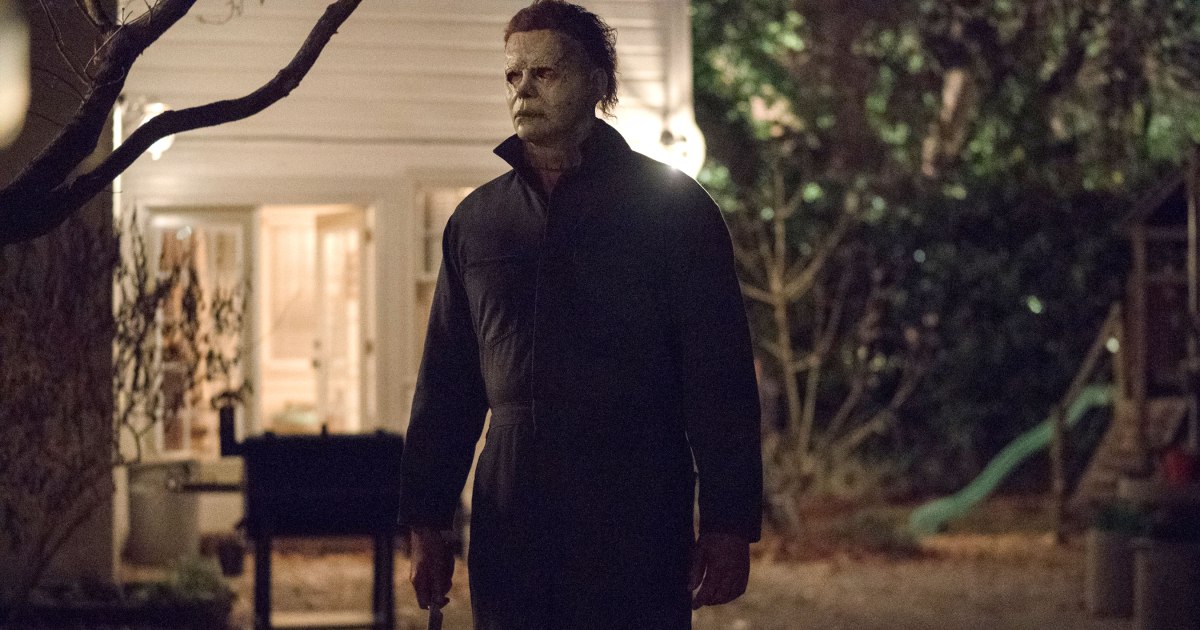 It's not exactly a huge surprise that a film called Halloween would be the top earner on the last weekend before Halloween. But it has certainly earned that spot for being a big hit with audiences, given its astounding first-weekend debut to break records for an R-rated movie in October. Though the box office has dipped 58% in its second weekend, the film is still holding firm at #1, earning a weekend gross of $32 million. This sets its domestic gross now at $126 million. You can naturally expect the film to dip further as we head into November but don't be surprised if this audience-pleaser hangs around a bit longer.
Halloween wasn't the only film to hold its spot. In fact, four films have stood their ground this weekend. A Star is Born remains at #2, with a weekend gross of $14 million and a domestic total of $148 million. Considering the mere 25% drop, the film is proving to have remarkably great legs as both an awards contender and an audience favorite that everyone is talking about. Dropping but hanging in there is Venom at #3, earning another $10 million for its $187 million total, having already set records for October. Goosebumps 2 is also standing firm at #4 with $7.5 million for the weekend and $38 million total, as a suitable Halloween film for the kids. And still hanging in there is The Hate U Give, remaining at #6 with a $5 million weekend and $18 million total.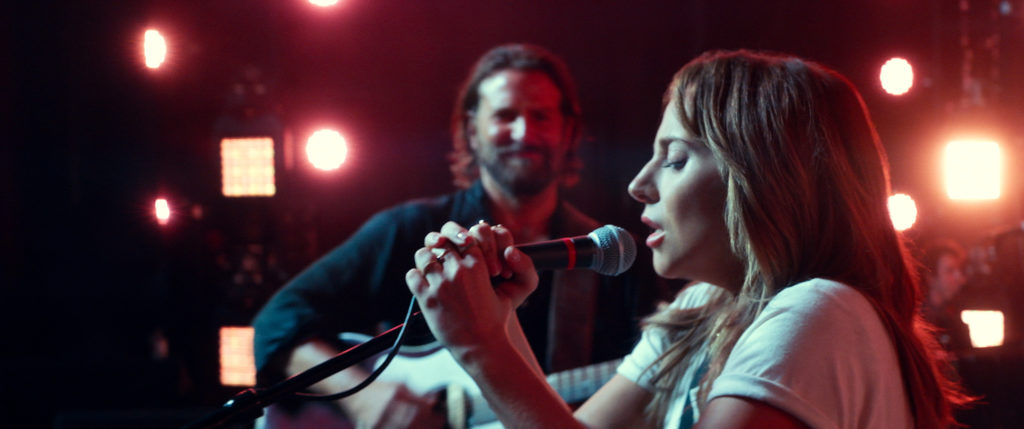 The only big debut for the weekend was Hunter Killer, a submarine thriller starring Gerard Butler, and it didn't make a big impression. The film debuted at #5 to make only $6.6 million which is not a strong opening at all for such a film. I guess audiences weren't in the mood for a military thriller amid a Halloween season of thrilling horror films for kids and adults. Also debuting low but not a disappointment for such a small film is Mid90s, the Jonah Hill directed skater drama taking place in the 1990s. The film expanded to over a thousand theaters and arrived at #10 for a domestic total of $3 million.
View the full top 10 for the weekend below:
Halloween ($32,045,000)
A Star is Born ($14,145,000)
Venom ($10,800,000)
Goosebumps 2: Haunted Halloween ($7,500,000)
Hunter Killer ($6,650,000)
The Hate U Give ($5,100,000)
First Man ($4,935,000)
Smallfoot ($4,750,000)
Night School ($3,255,000)
Mid90s ($3,000,000)
Next weekend will be a big battle of bands, nutcrackers, and Tyler Perry. Bohemian Rhapsody, the Queen biopic, will open to 3,800 theaters. The Nutcracker and the Four Realms, Disney's latest fantasy adventure, will also open to 3,800 theaters. Nobody's Fool, another Tyler Perry comedy, will open to 2,400 theaters. Also opening small will be the horror remake of Suspiria, appearing in select theaters on Halloween before expanding for the weekend.