Review: Is 'Goosebumps' Really Better Than 'Bridge Of Spies?'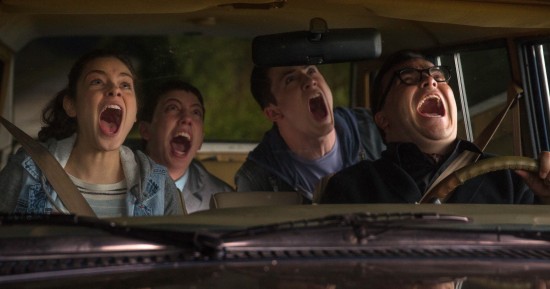 One of the great puzzles, when it comes to the art of storytelling, is when to start your story. Do you start at the end and work backwards? Do you start in the middle and dodge around? Or do you start at conception and go from there, pushing through the middle until you reach the end?
I watched two movies a couple of weekends back, both on Saturday night, and one of them, Goosebumps, featuring Jack Black, Odeya Rush, Dylan Minnette and Ryan Lee, had this figured out, except that the Jack Black character (he played Goosebumps author R.L. Stine), added that a story also needed a "twist," which he says, since this is Goosebumps, with exaggerated vehemence.
The other, Bridge of Spies, although a collaboration between two of the best in the business, Steven Spielberg and Tom Hanks, missed its cue entirely. Let's look at how this happened.
Goosebumps starts with a mother and son, not long after the family father has died, moving to a new town, Madison, Delaware, for a fresh start. They find that next door to their new home is a disconcertingly abrasive father, R.L. Stine, and his attractive daughter Hannah. With this set up, Zachary Cooper, the new neighbor played by Dylan Minnette, hearing screams next door, decides to investigate along with his overly nervous friend Champ, played by Ryan Lee.
From there, of course, all hellfire breaks loose, as the teens realize they have stumbled across the long-lost children's horror book author who has all of his manuscripts under lock and key, because to open one allows the ghoulish monsters in each book to jump from the pages into real life.
The rest of the movie is made-to-order mayhem. Its production is hackneyed, the acting is worse and the gags have all been done before. But at least there's a reason for sitting through this, which is to say the story compels you to remain in your seat. After all, the town has to be put to rights and Zachary has to have a chance with Hannah, who turns out to be a ghost in need of resurrection. It turns out, R.L. Stine is right: Every story does need a beginning a middle and a "twist" in order to keep you sitting there.
You could rewrite that narrative in reverse to describe Bridge of Spies. This is a story that takes place in 1957-1960 and the production is flawless. The acting, especially from a host of supporting characters, is magnificent – especially so with Mark Rylance as Russian spy Rudolf Abel. The Ethan and Joel Coen script ,written also by Matt Charman, is terrific. Tom Hanks, the man of beautifully fidgeting hands, is great, of course. So what's not to like?
What's not to like is precisely this: The beginning, the middle and no twist.
The movie starts with the arrest of a Russian spy in New York City. To show how deceptively ordinary most spies are, Abel is a quiet, unassuming painter living in a very modest apartment. He takes a subway to a park bench overlooking the Brooklyn Bridge, paints a little, picks up an encrypted message hidden in a coin and returns to his apartment, where he is promptly arrested by a platoon of FBI agents.
What has happened here from a storytelling point of view is that the danger — the at large Russian spy — is immediately removed from the plot. There is no danger in this movie, because he is immediately arrested and what's encrypted doesn't even matter much, because it is never revealed. The details of his spying are also not mentioned. He was dangerous, but ho-hum and now he is behind bars, anyway.
The middle is about how a rather uninteresting lawyer, James B. Donovan, played by Tom Hanks, defends Abel, mostly by standing up for Abel's rights to due process in U.S. courts. But the script writers don't bother to explaining this very much, either. In fact, the case goes all the way to the U.S. Supreme Court, but by the time the decision is made, the script-writers have lost all interest and the decision is only mentioned in passing. Nobody sits, wringing their hands, waiting for a verdict. Nobody opens any champagne or cries about the injustice of it all. It's the plots biggest selling point, but the writers have moved on by the time the verdict is rendered.
This is because the most romantic gesture of the Cold War took place on a bridge in Berlin, where Donovan, some months later, had negotiated a prisoner exchange with U.S. spy plane pilot Francis Gary Powers, who is also played as a somewhat ordinary man. He is recruited to fly a spy plane; he isn't particularly interested in his job. He just does so, because he is in uniform.
Also, according to the film, Powers is shot down on his very first reconnaissance mission. So, there isn't much time for suspense there, either.
The twist to this story is that Donovan unilaterally decides the prisoner exchange should also include an American student caught behind the Berlin Wall and that he dares the East German government to inform the Russians that they fouled up the prisoner exchange for Abel by withholding the student, named Frederic Pryor.
Bridge of Spies is full of misses. If Spielberg wanted a courtroom drama, he could have had one, but he skips passed that. If he wanted a dogfight over the skies of Pakistan, he could have had that, too, as two Russian jets were in pursuit of Powers — although the film doesn't include this. The tension between Russia and East Germany is assumed, but not explained or dramatized. Pryor, the student, is a throwaway character and so is Gary Powers. This leaves Abel, who is purposefully dull and Donovan, who is purposefully academic, but not played up as very interesting, either.
I wouldn't for a minute recommend Goosebumps over Bridge of Spies, unless you are between the ages of seven and 10. But Bridge of Spies is just not compelling theater. It's a terrific film — three stars, maybe four. But, here's the rub: Who wants to see a terrific movie that doesn't much compel you to stay in your seat?
Incredibles 2 Blast Box Office Records of Animated Film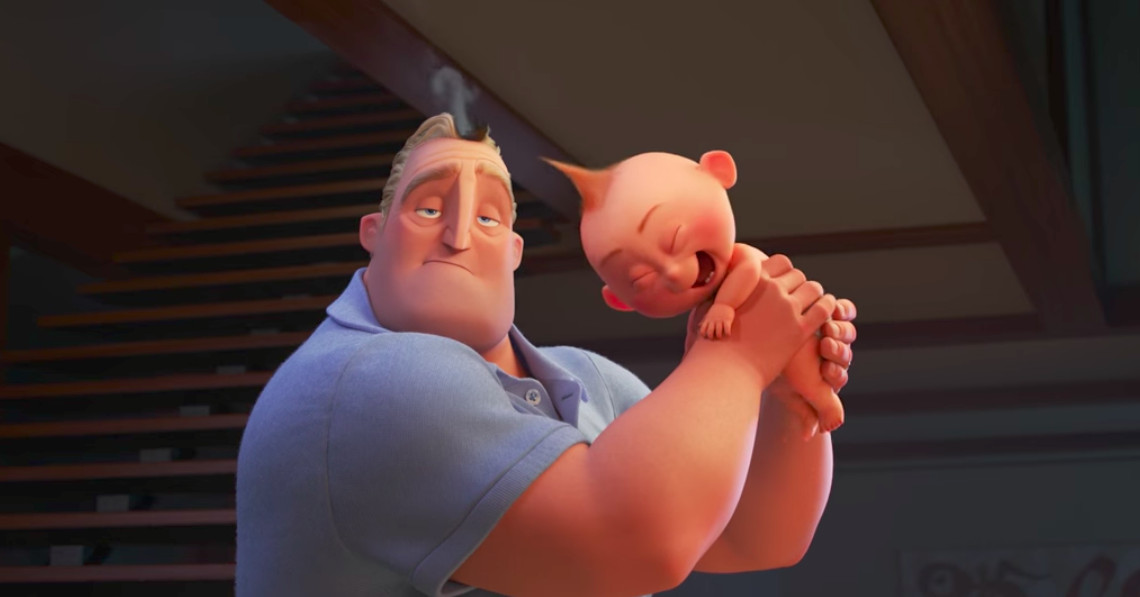 It may have been 14 years since the first Incredibles movie, but its impression has remained. The appeal was strong enough to make its sequel not only the #1 movie of the weekend but one of the most profitable animated film on its debut. For its premiere weekend, Incredibles 2 ranked in an astounding $180 million. This makes it one of Pixar's best openings, easily dwarfing the previous film's opening take of $70 million. With a considerable lack of family films in the next few weeks, expect Incredibles 2 to linger for quite some time for boasting such a powerful opening.
The rest of the debut films were left in the dust. Tag, an ensemble comedy based on a never-ending game of tag, only made $14 million, coming in at #3. The modern remake of blaxploitation classic Superfly premiered to a low $6 million debut. And falling outside the top 10 at #12 is Gotti, the based on true events drama starring John Travolta that made headlines for ridiculously low critic scores.
The drops for the weekend were somewhat predictable, with the superhero epic Avengers: Infinity War descending the least with a 26% drop. It's also sitting at a total domestic gross of $664 million, edging closer to toppling Black Panther's immense numbers of $699 million. It's going to come down to the last few days in theaters to see if Black Panther will finally reach $700 million, considering its home video release and quickly-descending theater count. And, unfortunately, Hotel Artemis is pretty much a dud, descending 70% to place it well out of the top 10.
View the full top 10 below:
Incredibles 2 ($180,000,000)
Ocean's 8 ($19,555,000)
Tag ($14,600,000)
Solo: A Star Wars Story ($9,081,000)
Deadpool 2 ($8,800,000)
Hereditary ($7,026,000)
Superfly ($6,300,000)
Avengers: Infinity War ($5,296,000)
Adrift ($2,100,000)
Book Club ($1,850,000)
Next weekend will find superheroes battling dinosaurs as Incredibles 2 weathers the storm of the upcoming summer blockbuster, Jurassic World: Fallen Kingdom. The sequel to Jurassic World, starring Chris Pratt and Jeff Goldblum, will be premiering in the same amount of theaters as Incredibles 2. And considering how insanely profitable Jurassic World ended up being, it'll be interesting to see who takes the weekend and by how much.
Jurassic World Roars Back Into The Box Office, Incredibles Weathers Storm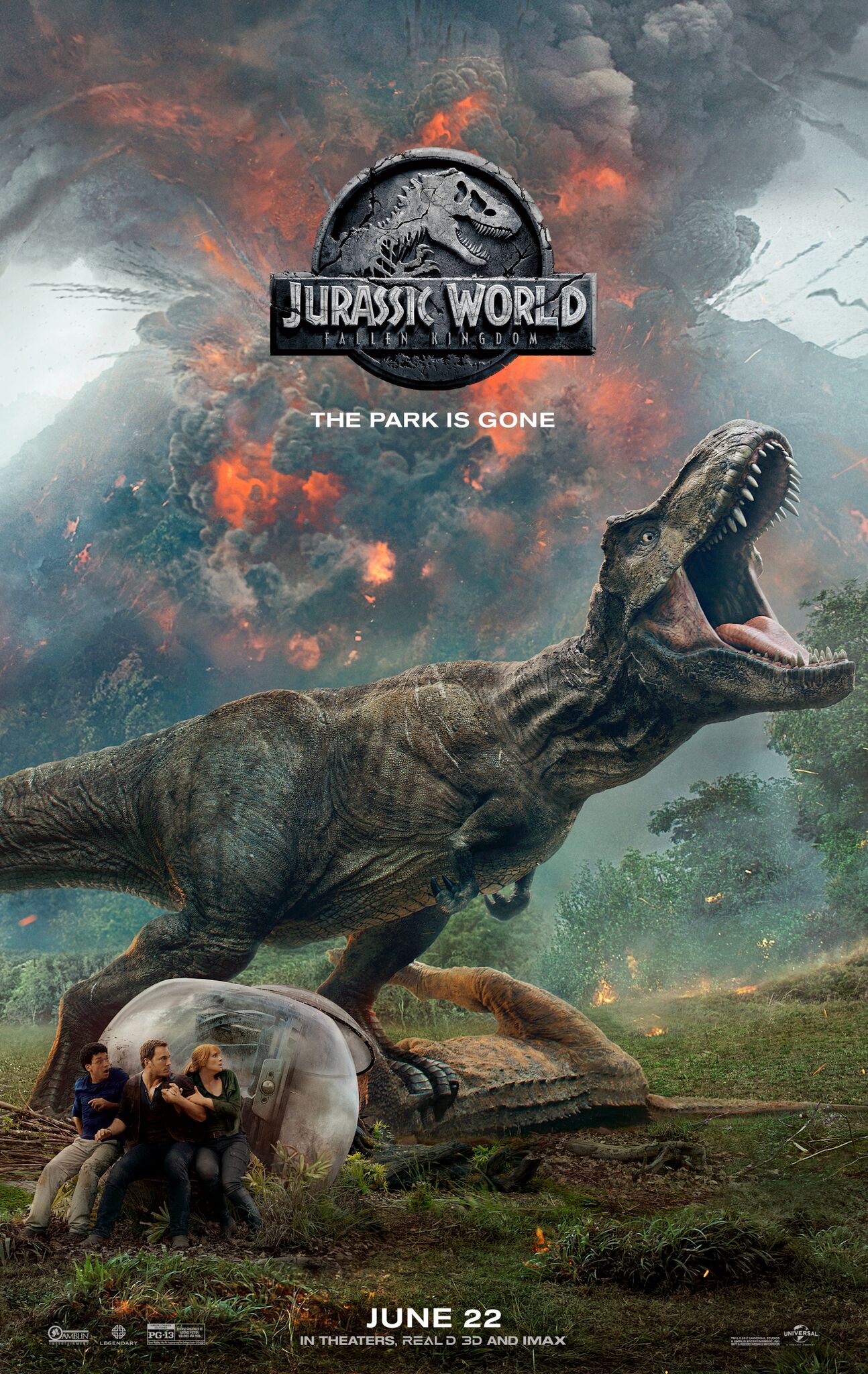 2015's Jurassic World proved to be the most successful summer blockbuster of that year, and it's no surprise that Universal has returned to this franchise so quickly. It's also no surprise that the sequel would be #1 for the weekend, even if it didn't topple the massive box office of the previous film. For its debut, Jurassic World: Fallen Kingdom pulled in $150 million, just $50 million short of the opening of its predecessor. That being said, the early international release of the film has already made it a heavy contender for the year's biggest money-maker of a tentpole property.
The lower box office may be due to the competition from Pixar's most successful film to date, Incredibles 2. After a huge weekend of making $180 million, the superhero sequel made another $80 million, boosting its domestic total to $350 million. Considering how well the film has done weathering the storm of a summer giant like Jurassic World, expect the film to stick around long into July.
Ocean's 8, the all-female remake of the iconic heist movies, is fairing pretty well amid the blockbusters with only a 38% drop. In its third weekend, the crime comedy brought in another $11 million, bringing its domestic total to $100 million, easily clearing its $70 million budget. Also clearing its budget this weekend is the comedy Tag, based on the familiar schoolyard game, making $8 million for a domestic total of $30 million to best its budget of $28 million.
A few summer tentpoles finally crossed some milestones of domestic totals over the weekend. The superhero satire Deadpool 2 crossed over $300 million and Solo: A Star Wars Story cleared $200 million. And some smaller films are holding their own as well. Hereditary, the little horror movie that could, remained in the #7 spot to earn another $3.8 million for a total of $35 million. Rising up into the top 10 is Won't You Be My Neighbor?, the documentary on TV educator Fred Rogers, making $1.8 million as it expands.
View the full top 10 below.
Jurassic World: Fallen Kingdom ($150,001,000)
Incredibles 2 ($80,928,000)
Ocean's 8 ($11,650,000)
Tag ($8,200,000)
Deadpool 2 ($5,250,000)
Solo: A Star Wars Story ($4,045,000)
Hereditary ($3,809,000)
Superfly ($3,350,000)
Avengers: Infinity War ($2,482,000)
Won't You Be My Neighbor? ($1,875,000)
Next weekend will most likely be another stellar run for Jurassic World and Incredibles 2 to pull in more money as they go up against the cartel action picture Sicario: Day of the Soldado and the Shaq-starring comedy Uncle Drew. Both will be appearing in less than 3,000 theaters so don't expect them to make much of a dent in the already ironclad box office of dinosaurs and superheroes.
Ant-Man and the Wasp Towers Over Box Office, Purge Plunders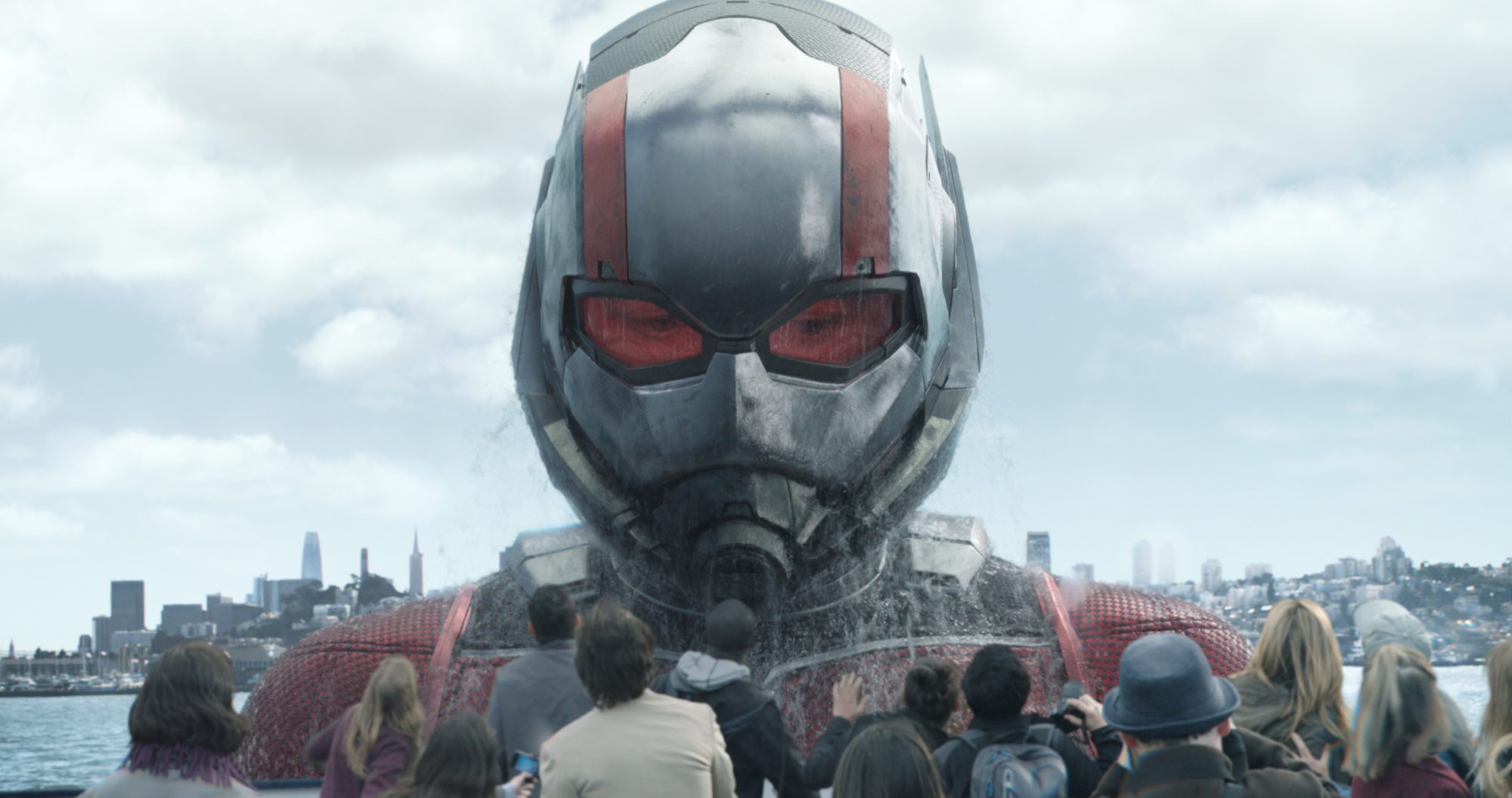 4th of July weekend brought with it two new movies that performed rather well over the holiday, despite not being a massive blockbuster. It's no shock that the big winner was Marvel's Ant-Man and The Wasp, the sequel to 2015's Ant-Man. The latest in the Marvel Cinematic Universe starring Paul Rudd and Evangeline Lilly as the leads made $76 million domestic. That's a rather low number considering the gigantic sums amassed by Black Panther and Avengers: Infinity War, so it's fair to say the domestic total won't be crossing the half-billion mark. That being said, it is still a higher gross than the previous Ant-Man, which only brought in $57 million on its debut weekend. Coming in lower on the list, but still making a handsome profit, is The First Purge, the prequel to the Purge series of horror movies. With a head-start debuting on July 4th before Ant-Man, the R-rated film debuted at #4, bringing in a total of $31 million ($17 million weekend only), easily toppling its $13 million budget.
At the #2 spot is Incredibles 2, Pixar's long-awaited sequel to 2004's The Incredibles, and the wait has paid off greatly. Dropping only 37% in its fourth weekend, the animated film made $29 million with its current domestic total sitting at $504 million. This is ridiculously high for an animated film to amass such an amount in just a few weekends. And given its low drop and high spot in the box office, you can expect this movie to hang around for most of the summer.
Not to be outdone by Incredibles 2, Jurassic World: Fallen Kingdom is still here, despite a huge drop from last weekend. In its third weekend, the Chris Pratt starring film has taken in $28.5 million. But it certainly hasn't been a bust at all. Worldwide, the film has already passed $1 billion and its domestic total is sitting at a tough $333 million. This much was expected as a sequel to one of the most profitable films during the summer of 2015.
Taking the biggest dip on the list is Sicario: Day of the Soldado, the sequel to 2015's sleeper hit of a cartel action picture. In only its second weekend, the film has dipped 61%, making only $7.3 million with its domestic total at only $35 million. While the movie has made its budget back, don't expect it to remain in the top 10 for very long. A pleasant surprise of a climb in gross comes from Mr. Roger's documentary Won't You Be My Neighbor? In its fifth weekend, the movie has made $2.5 million, moving up from the #10 spot to #9. Having grossed a total of $12 million, that's an impressive take for being in less than 1,000 theaters.
See the full top 10 below:
Ant-Man and The Wasp ($76,030,000)
Incredibles 2 ($29,021,000)
Jurassic World: Fallen Kingdom ($28,585,000)
The First Purge ($17,150,000)
Sicario: Day of the Soldado ($7,300,000)
Uncle Drew ($6,625,000)
Ocean's 8 ($5,285,000)
Tag ($3,105,000)
Won't You Be My Neighbor? ($2,590,000)
Deadpool 2 ($1,675,000)
Next weekend will find The Rock battling monsters for the top spot. The Dwayne Johnson-starring action picture Skyscraper will be duking it out with the Adam Sandler voiced animated comedy Hotel Transylvania 3: Summer Vacation. Both will be appearing in a large number of theaters so it's anyone's game, depending on how well Ant-Man can do in its second weekend.