Review: 'The Insult' Brings National Tension to a Contemplative Court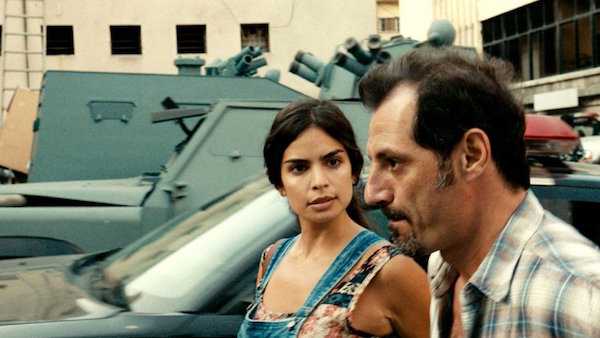 The conflict of The Insult begins over a drainpipe. The Lebanese Christian Tony (Adel Karam) has a faulty drain on his deck that is spilling water onto construction workers. The foreman, Palestinian refugee Yasser (Kamel El Basha), offers to repair it so his crew won't be splashed. Tony refuses. Yasser fixes it anyway, only for Tony to smash the pipe. Harsh are exchanged about each other, eventually leading Yasser throwing a punch that brings about a courtroom battle. There are more problems here than just leaky pipes as trial plays out.
Directed by Ziad Doueiri, The Insult doesn't favor a particular side in the argument. Tony is portrayed as an expectant father, worried for his pregnant wife and the safety of his neighborhood. He works as a mechanic, working on cars as he listens to heated sermons on the radio and television. Yasser is an older man, struggling to keep his head down and not give in to the hate he has seen enough of in his lifetime. Both of them have understandable anger and lives that only become tougher as days go by. Tony is shaken that there are complications with the pregnancy and that his child must remain in the hospital. Yasser loses his job and fears his fate as a refugee, though not as profoundly concerned since he views himself as past his prime.
Their bitter disagreements lead into a trial that explodes from being a matter of slander versus violence to Lebanon versus Palestine. It becomes less about Tony and Yasser and more about outside gain. The lawyers on each side are willing to do whatever it takes to win, from digging up personal information without consent to showcasing historical arguments of atrocity. They also have a personal stake in this trial, as it's a battle of father versus a daughter. As the trial continues, the feuding spills out of the court and into the streets, attracting national attention. Perhaps Tony may have gone too far by pressing charges. Even he is beginning to regret this decision for as much as he hates Yasser's guts.
Of course, The Insult is a very heavy allegory for the pride we place in our identities and the wedge we shove between others. It's a battle that could have very well favored one particular view, as when past atrocities are used as evidence to convince of wrongdoing, but it never strays from its path empathy. We get to know both Tony and Yasser to such a degree that we don't want to see them bicker. They don't want to either as the battle becomes far too draining for both of them, inevitably hurtling them towards each other as people that may not respect the same politics and beliefs, but recognize each other as people. One of the most understanding moments between the two, after a bitter talk with the Lebanese President who encourages them to stop, where Yasser's car won't start, and Tony reluctantly decides to help him out. No words; just one man helping another man with car problems.
The Insult may come on a little strong at times with its message and may even get a little twisty in its attempts to the keep the courtroom drama suspenseful, but it never fails to wrap the viewer into its tidal wave of long-running disputes. Both Karam and Basha are astounding actors in these roles of great depth, showcasing how they can appear as heated individuals of defense, as well as contemplative men of great understanding in their quieter moments. And the writing is so intelligently conceived and reflective of the regional politics that it's easy for the uninitiated to jump in and understand the dilemma.
This type of film shouldn't come as much of a surprise for its quality considering it's from the award-winning director Ziad Doueiri, but it's still astounding to see he hasn't lost his touch. And in an age when emotions and tensions are running high across the globe, his all-encompassing tale of trying to decipher and decry political struggles feels as welcoming as it does mandatory.
[author title="About the Author" image="http://popstermedia.com/wp-content/uploads/2015/07/mark_mcpherson-300×221-150×150.jpg"]Movie Reviewer Mark McPherson has been all about movies since working at a video store in his youth. His talents range from video editing to animation to web development, but movies have always been his passion to write about.[/author]
"Ralph" and "Grinch" Steal Slow Box Office Weekend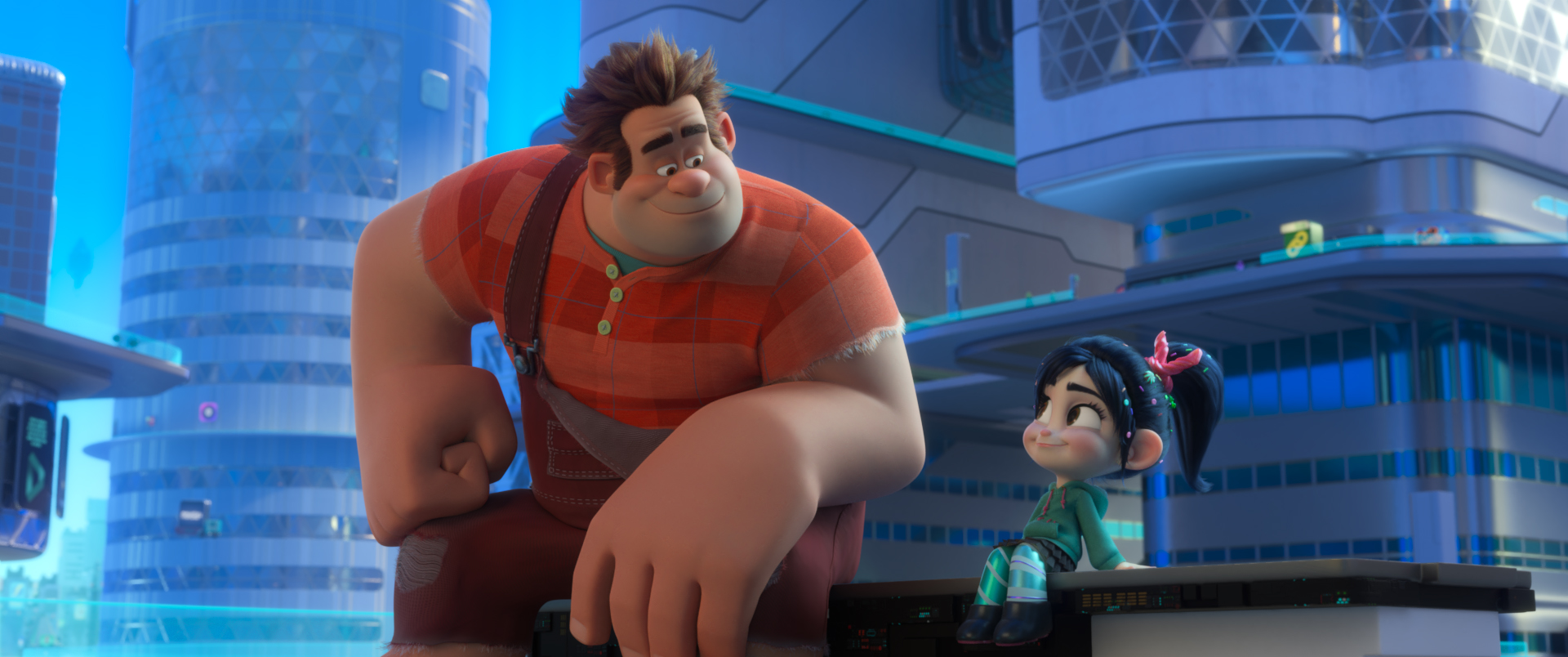 Aside from the re-release of Schindler's List, there is nothing new in the box office for the weekend. Seriously, there's nothing. And I thought last weekend was slow. With no new films in the running, it's pretty much a repeat as the box office takes a snow day.
Once again, no surprise, Ralph Breaks The Internet is still on top. In its third weekend, the animated Disney adventure grossed $16 million for the weekend and $140 million for its domestic total. It still has a ways to go to top its $175 million but it should be closing in soon. Also no surprise following closely behind is Dr. Seuss' The Grinch, the computer-animated holiday comedy based on the book by Dr. Seuss. After five weekends, it's still in the top 5, making another $15 million for the weekend and $223 million domestic total. Worth noting is that, despite this weekend being slow, the movie only took a 15% dip from last weekend. And you can bet it'll be sticking around for the rest of December.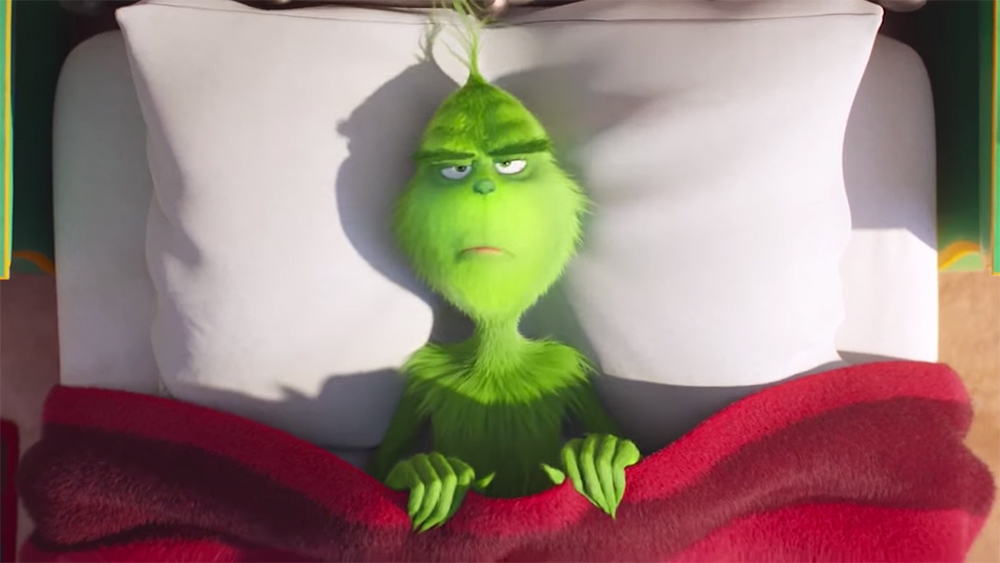 As for everything else, very few films moved from their spots with one exception. Green Book, the historical racial drama, is picking up steam and has moved up from #10 last weekend to #7 after being added to more than 100 more theaters. Good word of mouth is getting around about this film as its domestic total is now sitting at $19 million for being in less than 2,000 theaters after four weekends.
Check out the full box office results below:
Ralph Breaks The Internet ($16,141,000)
Dr. Seuss' The Grinch ($15,175,000)
Creed II ($10,322,515)
Fantastic Beasts: The Crimes of Grindelwald ($6,805,000)
Bohemian Rhapsody ($6,000,000)
Instant Family ($5,600,000)
The Possession of Hannah Grace ($3,935,000)
Robin Hood ($3,585,000)
Widows ($3,175,000)
Green Book ($3,100,000)
Next weekend, the break is over and genre movies will be in full swing. Mortal Engines, a CGI-heavy fantasy, will debut in 3,000 theaters. The Mule, a new drug-related drama directed and starring Clint Eastwood, will premiere in 2,400 theaters. And Sony's new animated superhero film, Spider-Man: Into the Spider-Verse, will be hitting 3,400 theaters. It's a pretty much a sure bet that Spider-Man will take that weekend, given its PG-rated superhero appeal and the big word-of-mouth it's getting from critic circles.
"Ralph" Reigns Again on Slow Box Office Weekend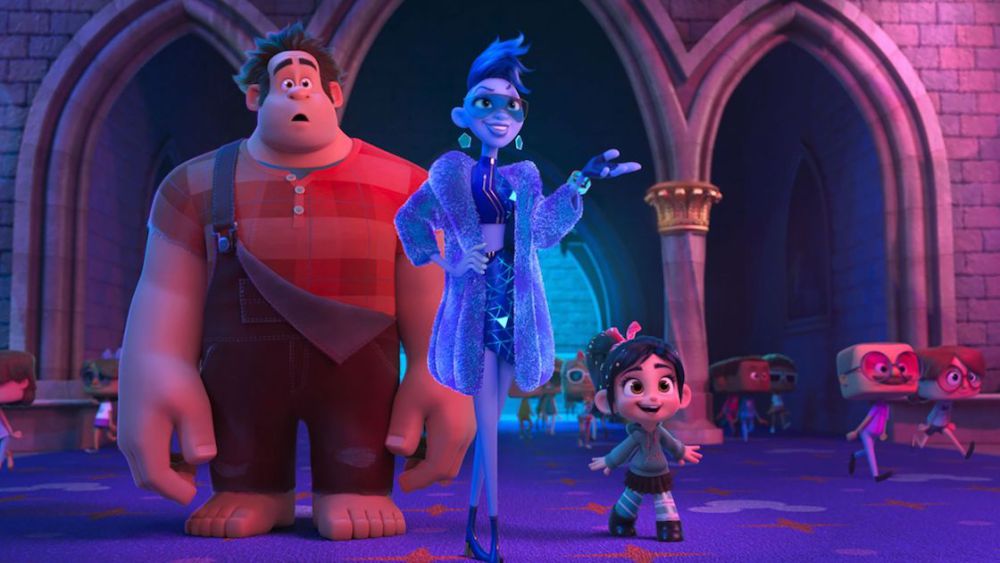 We're currently in the eye of the fall movie storm. All is fairly quiet this weekend. The only new release was that of a small horror film, The Possession of Hannah Grace. So small, in fact, that it only came in at #7 for the weekend with a gross of $6.5 million. As such, few films moved very far from their spots. Last weekend's winner, the animated adventure Ralph Breaks The Internet, was once again on top, even though it wasn't a very strong second weekend of $25 million, a 54% drop. Still, the film has made $119 million so far and is well on its way to covering its $175 million budget.
Surprisingly jumping up a spot is Dr. Seuss' The Grinch, the latest animated film Illumination Studios based on the classic Christmas book. The film jumped up from #3 to #2, making $17 million with the domestic gross now up to $203 million. Creed II, the sequel to the Rocky spinoff, took a step down for its second weekend, grossing $16 million with a domestic total of $81 million. It's no surprise that the biggest drop of the weekend was Fantastic Beasts: The Crimes of Grindelwald, the sequel to the Harry Potter spinoff. Due to low critic ratings and poor fan reactions, the film tumbled 61% with its domestic gross sitting at $134 million.
View the full top 10 box office winner for the weekend below.
Ralph Breaks The Internet ($25,756,000)
Dr. Seuss' The Grinch ($17,730,000)
Creed II ($16,832,863)
Fantastic Beasts: The Crimes of Grindelwald ($11,200,000)
Bohemian Rhapsody ($8,100,000)
Instant Family ($7,150,000)
The Possession of Hannah Grace ($6,500,000)
Robin Hood ($4,700,000)
Widows ($4,400,000)
Green Book ($3,900,000)
Next weekend is so sparse with new content that the biggest release is going to be an anniversary screening of Schindler's List, hitting 1,000 screens. It's a good time to take in some smaller releases as Mary Queen of Scots, Ben is Back, and Vox Lux will be having limited releases. So it's safe to expect a repeat of this weekend's trends in the box office.
"Ralph" Breaks The Box Office, "Creed" Close Behind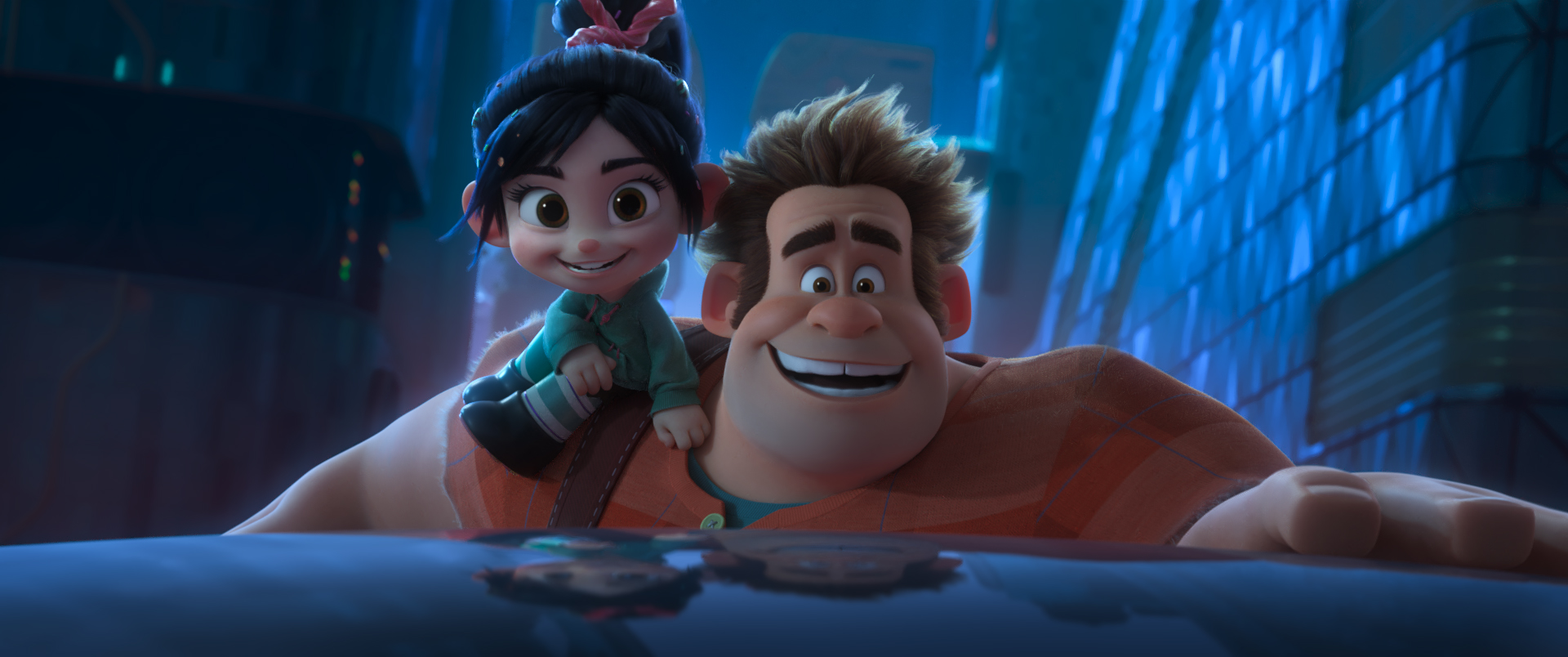 Thanksgiving week is a time for family and there were plenty out to the theater last week for an animated family picture. Ralph Breaks The Internet, the Disney-animated sequel to 2012's video game adventure comedy Wreck-It Ralph, came in at #1 for the weekend with $55 million and $84 million since its debut on Wednesday. This puts it above the Disney studio's previous Thanksgiving hit Moana, which had a 5-day total of $82 million.
Not too far behind is Creed II, the sequel to the Rocky spin-off starring Michael B. Jordan and Sylvester Stallone. The boxing sequel took in $35 million for the weekend and $55 million since Wednesday. This is a stronger opening than the first film which came in at $29 million for the weekend.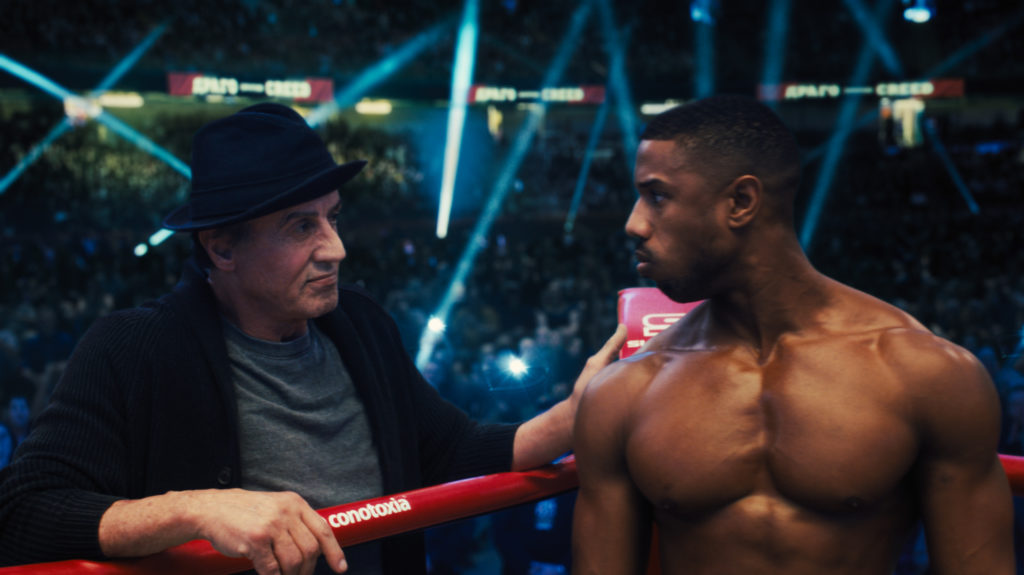 And it was slim leftovers for the two other debuts. Robin Hood, the latest action remake of the classic tale, came in at #7 with only $9 million for the weekend, $14 million since Wednesday. Green Book, a drama about a black singer in the racist south of America, came in at #9 for its expanded week to make $5 million for the weekend and $7 million for its domestic total.
The Crimes of Grindelwald is not fairing to well for its second weekend. The Harry Potter spin-off has dropped to #4 with a domestic weekend gross of $30 million, a 52% drop. The film still hasn't cleared its $200 million budget with a domestic gross of $117 million and it looks like it may never cross that mark as we head into December with more genre titles. Beating it out for #3 is Dr. Seuss' The Grinch, the theatrically animated adaptation by Illumination, that is proving to have great legs coming into the holiday season. Worth noting at #10 is A Star Is Born, its domestic total now having crossed $191 million to make it one of the most profitable films of the year.
View the full top 10 box office results for the weekend below:
Ralph Breaks The Internet ($55,672,000)
Creed II ($35,293,000)
Dr. Seuss' The Grinch ($30,210,000)
Fantastic Beasts: The Crimes of Grindelwald ($29,650,000)
Bohemian Rhapsody ($13,855,000)
Instant Family ($12,500,000)
Robin Hood ($9,125,000)
Widows ($7,955,000)
Green Book ($5,443,000)
A Star is Born ($3,005,000)
Next weekend is, well, it's pretty dead. So dead that a ghost movie is occupying the rather blank spot. Possession of Hannah Grace, a modest horror production, will be arriving in under 2,000 theaters. So it's fair to say you can expect Ralph to breakthrough for another weekend of success.