Review: "Avengers: Infinity War" Delivers the Biggest, Boldest Marvel Ensemble (Spoiler Free)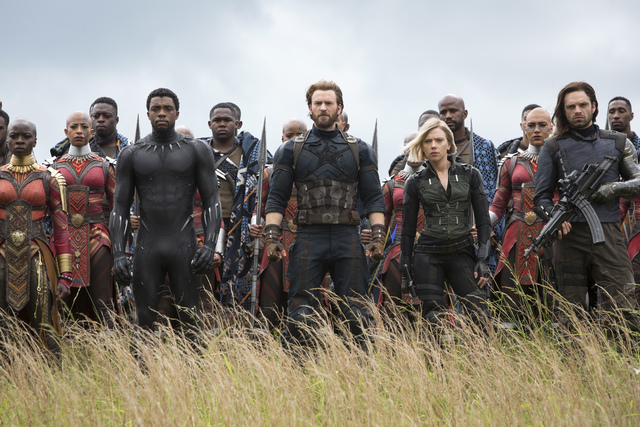 After ten years and 18 films, Marvel Studios have now crafted a towering testament of superhero cinema in their serialized methods and connected universes. They've spent the time and talent not only to make superheroes a popular subgenre but blaze the trail with films of mythology (Thor), redemption (Iron Man), space operas (Guardians of the Galaxy) and politics (Black Panther). Avengers: Infinity War is more or less their crowning victory lap, taking all the characters we've come to know over the past decade and slam them all together for chemistry and combat.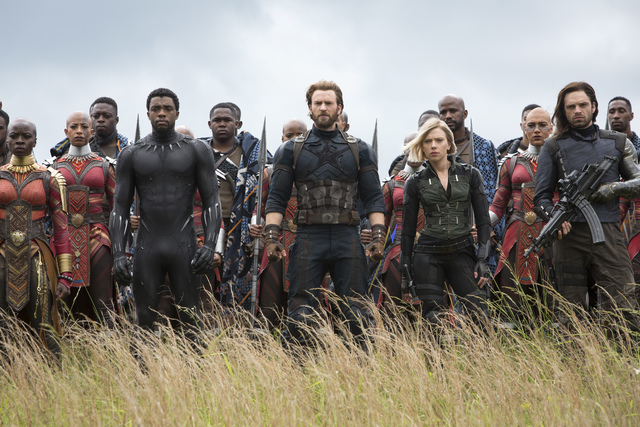 For the third Avengers film, however, directors Anthony and Joe Russo have taken the helm, and it's a smart call. Their past directorial efforts on Captain America: The Winter Soldier and Captain America: Civil War has proven that they're interested in telling more compelling narratives than just another alien invasion or a doomsday scenario with quips aplenty. Here they are handed a meaty steak of a villain to work with, the grizzled and gold-wearing warlord Thanos (Josh Brolin). We haven't learned much about this character, but the Russo's have carved out just enough space in this crowded ensemble to make him steal the show. He has a reason for hopping around the galaxy and snatching Infinity Stones for his golden gauntlet, and it's not so simple as conquering the universe, nor easy enough for him to plow through without emotion.
Of course, the familiar heroes of wizards, warriors, robots, aliens, mutants and talking animals are present and accounted for to give Thanos an obstacle for his jewelry. Given how broken up and distant these characters become over the films, it's a case of meetups and beat-ups. It's a crossover buffet of Marvel characters, where Drax (Dave Bautista) can awkwardly admire the muscles of Thor (Chris Hemsworth) and Bucky Barnes (Sebastian Stan) can team up with Rocket (Bradley Cooper) to gun down aliens side by side. While the fight scenes are grand and exciting, they're ultimately outweighed by the amusement of listening to Tony "Iron Man" Stark (Robert Downey Jr.) insult Dr. Strange (Benedict Cumberbatch) and Peter "Spiderman" Parker (Tom Holland) can swap pop culture references with Peter Quill.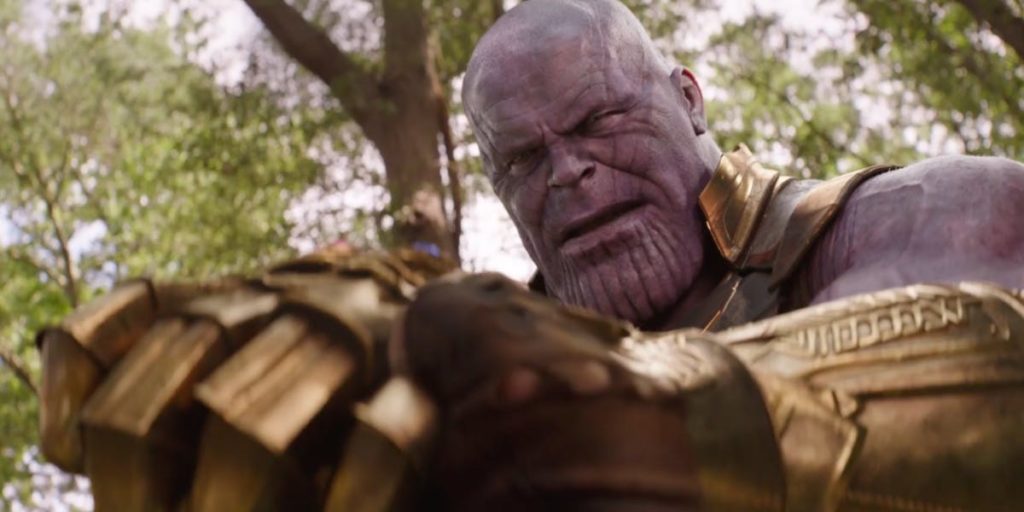 Naturally, with over 30+ heroes duking it out with Thanos and company on Earth, in spaceships, and on distant planets, a few are going to get kicked to the curb. Honestly, it doesn't make the film feel crowded, mostly because we've had more than enough time to know all these characters. Outside of Thanos and a handful of minions and side characters, these characters have been developed plenty so that the audience is ready to follow them furiously through a fast-paced adventure without asking too many questions of their motivations. It's astonishing to watch how many arcs the Russos can juggle, even if they're tossed in the air at a frantic pace.
Usually, the villains tend to be the weakest aspect of most Marvel films, but Thanos turns out to be one of the most unique concerning his performance and goals. There's much more to his gruff exterior, and he thankfully slips off the tacky gold armor for some glimpses of a flawless motion-captured performance. Far more than just a violent leader that sneers and snarls, we get to know more about the purple people-killer. He's a ruthless aggressor of gruff gentility, able to smack Hulk (Mark Ruffalo) around like a ragdoll, but weak enough to form a fatherly bond with the adopted Gamora (Zoe Saldana). There's guilt in his actions, fear in his heart and a weariness in his voice that make his quest one that becomes more compelling and downright wondrous at times.
I've been avoiding spoilers in this review not merely because of the requests from the studio and the franchise's fans, but because there's just far too many crucial plot points and witty exchanges to write about without constructing a tiring dissection. I'll leave that for the film theorists and fan scrutinizers, but what I can tell you is that the Russo brothers have managed to deliver on a superhero ensemble that is as daring in its direction as it is with its casting. Their film is exhausting with how much it wallops the audience over the head with crafty heroes and splintering paths, but the directors have taken enough risks and juiced up the stakes with enough grit that the shocking fourth act is going to slam a few jaws to the theater floors. All I can say is good luck to Ant-Man and The Wasp following up on such a beefy and bold superhero ensemble picture.
[author title="About the Author" image="http://popstermedia.com/wp-content/uploads/2015/07/mark_mcpherson-300×221-150×150.jpg"]Movie Reviewer Mark McPherson has been all about movies since working at a video store in his youth. His talents range from video editing to animation to web development, but movies have always been his passion to write about.[/author]
Another Astounding Weekend at the Box Office for Avengers: Infinity War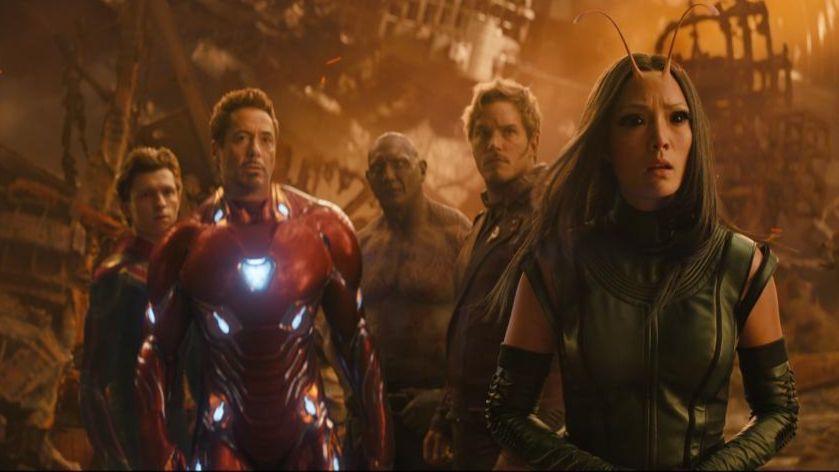 Box Office Weekend 5/4/18-5/6/18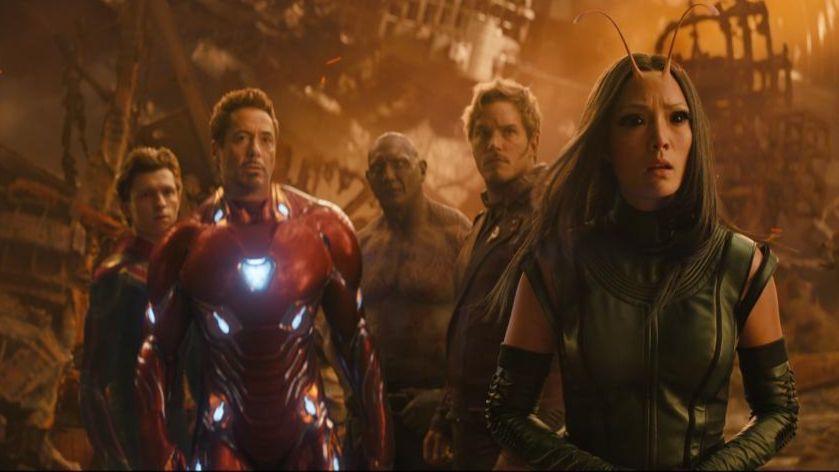 Not the least bit surprising, Marvel's Avengers: Infinity War has dominated the weekend box office with another massive gross. In its second weekend, the grandest superhero ensemble to date brought in $112.4 million. This brings its domestic total up to $450 million, and its worldwide take well over $1 billion. Time will tell if it has the legs, however, to hold its own against Marvel's other superhero epic this year, Black Panther. Considering Black Panther is still in the top 10, and has almost passed $700 million domestic, it'll be a close race between the two Marvel movies.
Of course, the success of the Avengers is due in no small part to this being a rather sparse weekend of premieres appearing in fewer theaters. Braving the Marvel storm to come in at #2 was the romantic comedy remake, Overboard, starring Eugenio Derbez and Anna Faris, making $14.7 million domestic. And if that's the gross of the #2 spot, you can imagine how lower the other films are. Tully, a new comedy Jason Reitman and starring Charlize Theron, came in at #6 with a domestic gross of $3.1 million. Further down at #10 is the new David Tennant starring thriller, Bad Samaritan, making $1.7 million for the weekend.
There were expected dips all around with no huge surprises, but many of the successful films that have hung around are growing a considerable gross. John Krasinski's A Quiet Place had the lowest drop and is currently sitting at a robust $159 million domestic total. Ryan Coogler's Black Panther has already blazed many records, but it's only $7 million away from clearing $700 million domestic.
See the full top 10 box office results below.
Avengers: Infinity War ($112,474,000)
Overboard ($14,750,000)
A Quiet Place ($7,600,000)
I Feel Pretty ($4,900,000)
Rampage ($4,620,000)
Tully ($3,186,000)
Black Panther ($3,146,000)
Truth or Dare ($1,885,000)
Super Troopers 2 ($1,815,000)
Bad Samaritan ($1,758,000)
Next weekend, Avengers will be battling against the Melissa McCarthy starring comedy Life of the Party and the Gabrielle Union starring thriller Breaking In. Considering that Life of the Party will have the most significant theater count, McCarthy has the only real shot at being the first film to knock the superhero giant down from the top 10, though it's doubtful of the Avengers hype will have died down by then.
Review: "Deadpool 2" is Reheated Chimichangas That Mostly Hold Up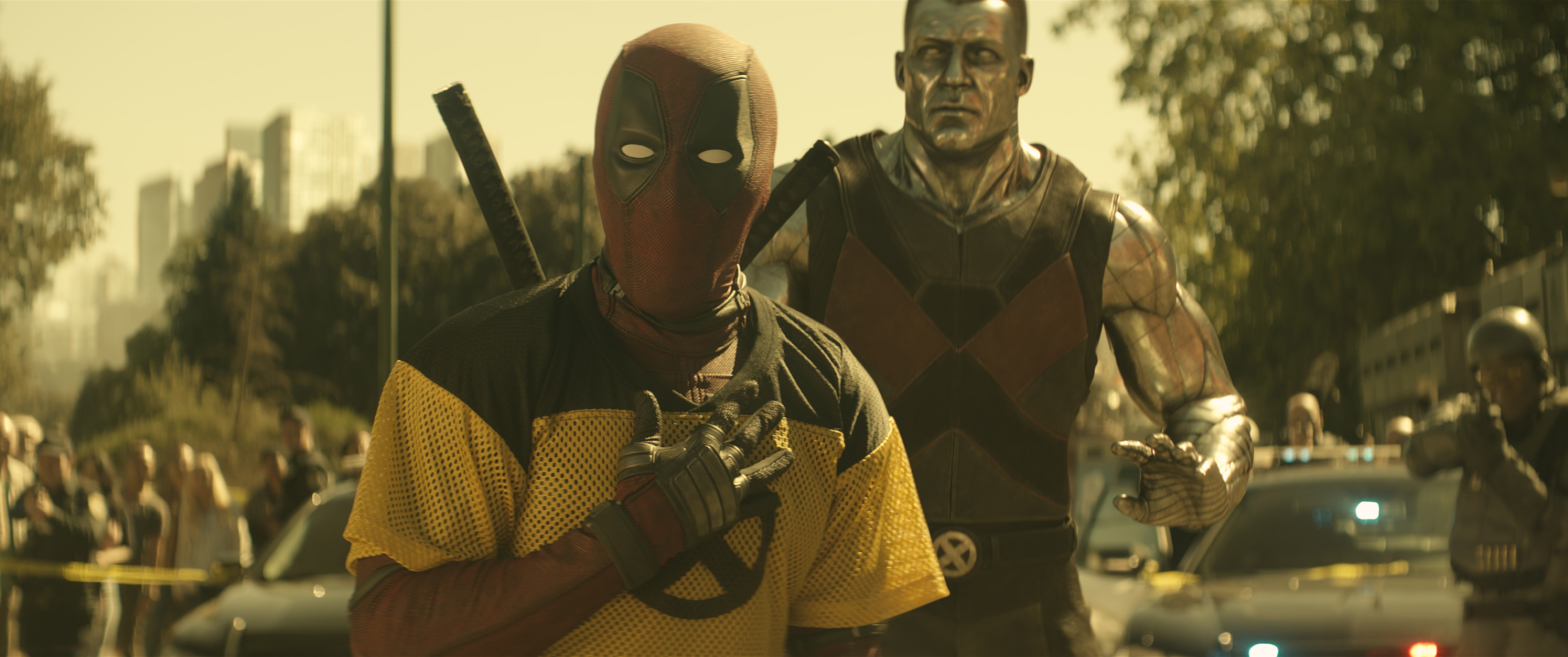 Deadpool is third-wall breaking anti-hero that feels more needed than ever in the current crop of amassing superhero films. His self-aware satire made his 2016 film a hoot with commentary on the messy timelines, the lack of casting, and even mocking Ryan Reynolds himself. And while his sequel film does maintain that fast-paced and joking nature that made the character a breath of fresh air, it's mostly the same brand we've come to expect from the merc with the mouth.
All the familiar scenes are present, even with the same bits of dialogue repeated from the previous film. There's an opening fight where Wade "Deadpool" Wilson (Ryan Reynolds) narrates how this isn't a superhero movie for the kids. There's an extended bit where he trots around the X-Men headquarters where there are little to no mutants present. Hugh Jackman isn't present in the film, but he always seems to find his way into the script in one form or another. Deadpool even rides up to the finale in a taxi and mentions chimichangas once again. While these segments still garner a laugh, there's a lingering notion with each smirk that this superhero is running out of originality.
One of my biggest complaints about the previous film was that there needed to be more actors for Deadpool to play off so that his fourth-wall narration doesn't overwhelm the screen. The sequel features the opposite, amassing too many characters for Wade to rib that they struggle to work their way into the script. Cable (Josh Brolin) is a soldier of the future that travels back in time to kill a mutant kid and becomes bitterly frustrated with Deadpool being an obstacle. This would've been enough for a buddy picture, but the film keeps stuffing in heroes. Deadpool takes a liking to Cable's target of the overweight teenage mutant Firefist (Julian Dennison), but the kid is so cocky and stand-offish that their chemistry doesn't have much time to develop. Not when Deadpool must also ally himself with Domino (Zazie Beetz), a hero whose superpower is plot armor. And while Colossus and Nega return from the previous film, their roles are so standard that they naturally become lost in the shuffle.
There's a tightrope of typical superhero staging and self-aware silliness that Deadpool walks once more, and there's a larger wobble this time around. There's a bitter pathos to push Deadpool forward in his plight, but it comes with knowledgable spite for last year's Logan pulling the same strings, of which Deadpool curses outright. A change of pace for the character is his desire to embrace the X-Men philosophy of no killing, but Wade still plays fast and loose with this logic, counterintuitive of his journey to better carve out a family.
And, wow, does the diversity angle feel so much like bullet-point lip-service, where the black Domino has no flaws, and the lesbian Nega has no character. It'd be nice to have a film where Deadpool coordinates a diverse collective, but everything is so tightly packed with little room to breathe that the inclusivity feels more like a quota, trying to appease everyone without exploring any one angle deeply. Let me know more about Domino's tragic past without wedging it in at the last minute. Give Nega some better lines considering that her girlfriend, whose only interactions are saying hi to Deadpool, has more dialogue than she does. You wouldn't even know Firefist has a problem with the perceptions of his weight if he hadn't brought it up in conversation.
Yes, Deadpool 2 is still funny, especially with one of the most hilarious mid-credit sequences in recent memory. But most of the laughs are familiar ones, reiterating previous jokes and not landing as many original ones past the update of commenting on the current state of superhero cinema. It's a bit sad that a film this satirical of the genre doesn't realize it's coming down with a severe case of sequel-itis, throwing far too many characters at the screen and hardly balancing any of them. There is levity and life in Deadpool, but it needs to start going that extra mile of absurdity in its awareness if it doesn't want to become one of the lesser superhero franchises it loves to mock so much.
Avengers: Infinity War Obliterates Weekend Box Office and Records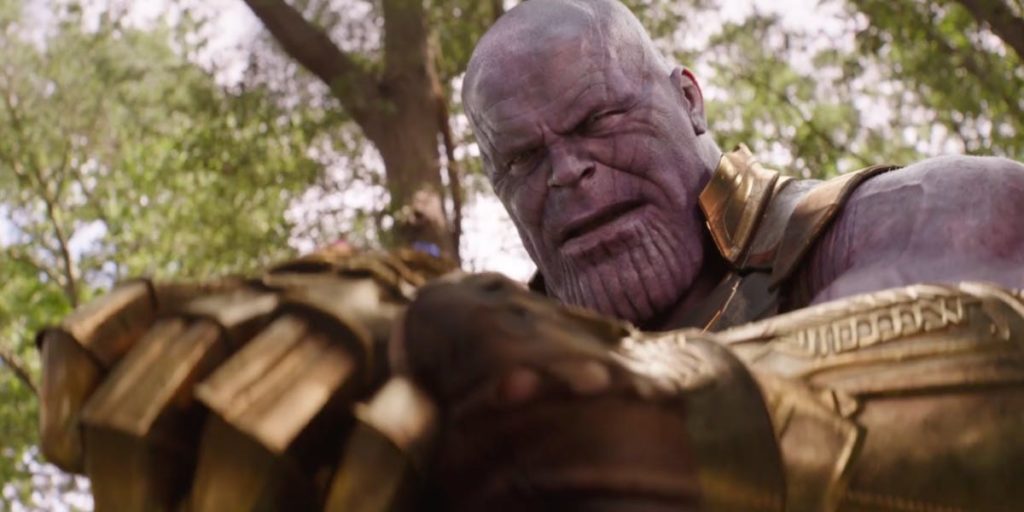 Box Office Weekend 4/27/18-4/29/18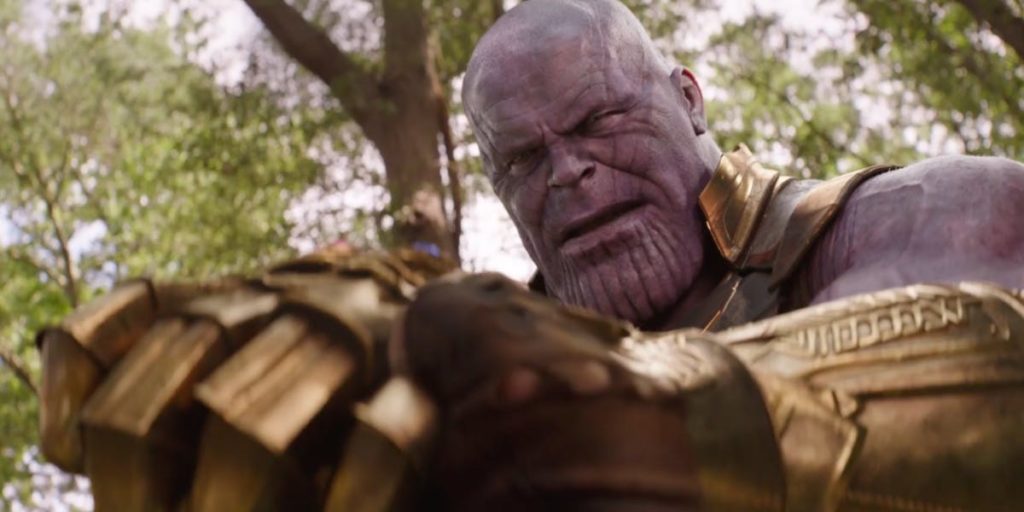 It shouldn't come as a surprise that Marvel's Avengers: Infinity War, the studio's grandest superhero venture to date, would end up being #1 for the weekend, but by how much may surprise you. In its debut weekend, Infinity War grossed $250 million domestic, making $105 million of that total on Friday alone. Adding to its $380 million foreign take, that's a $630 million worldwide gross for its first weekend. This breaks previous records for the largest opening weekend, clearing previous champions of Star Wars: The Force Awakens ($247,966,675) and Star Wars: The Last Jedi ($220,009,584). There's no telling how far it could go in the coming weeks that are fairly open for Avengers to dominate, even before the next superhero picture of Deadpool 2 and the latest Star Wars film Solo hits the scene.
With Avengers taking the biggest piece of the box office pie, it was mostly scraps for the other films. A Quiet Place, however, is still holding firm as the only film this weekend to muster double-digit millions. In its 4th weekend, John Krasinski's hit of a horror film made $10.6 million, bringing its domestic total up to $148 million, an astounding amount for a movie that cost only $17 million to produce. The Amy Schumer comedy, I Feel Pretty, is also maintaining its slot at #3 with a weekend take of $8.1 million, the domestic total now at $29.5 million. The film very well could clear its $32 million budget if it has the legs to stick around.
It also shouldn't be a surprise that Marvel's Black Panther, now in its 11th weekend, is still in the top #10 and even moved up a few spots this weekend. The superhero epic drew in another $4.3 million, boosting its domestic total to $688 million. Think about how crazy this is. There are two films this weekend where you can watch Black Panther on the big screen. Considering the convenience, it should be easy enough for audiences to get caught up on Marvel's previous before jumping into their latest.
Read the full weekend box office results below.
Avengers: Infinity War ($250,000,000)
A Quiet Place ($10,650,000)
I Feel Pretty ($8,130,000)
Rampage ($7,105,000)
Black Panther ($4,381,000)
Super Troopers 2 ($3,600,000)
Truth or Dare ($3,210,000)
Blockers ($2,945,000)
Ready Player One ($2,435,000)
Traffik ($1,620,000)
Next weekend will feature the latest films of…does it really matter? We know Infinity War will be #1 again. Well, if you're looking for something different, there will be smaller releases of the thriller Bad Samaritan, the romantic comedy Overboard, and Jason Reitman comedy Tully. All of them will be in relatively limited release so you'll have to go seeking new movies when trying to weather the Avengers hype storm.