Review: "A Wrinkle in Time" is a Beautiful Mess of Bluntness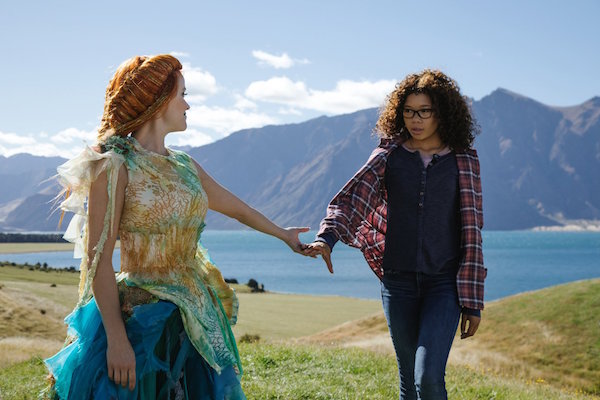 There's a slew of inspirational messages in this film, and Ava Duvernay wants to make sure every young person hears them. She does so by repeating and stating them so directly and forcefully I almost expected her to jump out of the screen and start shaking every preteen girl into being positive. That's a profound goal for such a director to instill a sense of heroism in the least popular kids at school, but it comes with a twinge of awkwardness in how the hero has to be told multiple times she is special and that only she can defeat the evil in the universe. She's given so many pep talks I wondered why she didn't start displaying the same uncomfortable nature of a kid's over-encouraging parents at their baseball game.
What's so unique about our protagonist of Meg (Storm Reid)? Nothing much. She seems to be your average nerdy kid in school that misses her dad (Chris Pine) who went missing years ago. But she's in for a big surprise when her brother Charles Wallace (Deric McCabe) and her crush Calvin (Levi Miller) all discover that dear old dad found a way to bend space and time. He's been held captive on the other side of the universe, and Meg needs to rescue him with the help of three astral travelers. These travelers include Reese Witherspoon trying to channel the ditziness of Amy Adams ala Enchanted, Mindy Kaling speaking only in Earthling quotes (a gimmick so monotonous even the character stops doing it), and Oprah Winfrey literally watching over them as a towering giant. I don't fully understand who these beings are supposed to be past their good samaritan attitudes with warping space and time. Get used to this unexplained surrealness because the film won't slow down to explain any of this.
While the story seems as though it's taking steroids to sprint through a teenage hero plot in under two hours, I almost prefer it as opposed to when the movie slows down to focus on the theme delivered with the force of a sledgehammer to the face. When Meg isn't having her self-esteem boosted by the magical female trio, she's speaking awkwardly with her smart brother or shyly with her crush. Their dialogue is so matter-of-fact that their delivery comes off more clinical than charismatic. This is especially true for the young Deric McCabe that is struggling to pull double duty as an insanely intelligent young man and then a possessed vessel by the easily-angered spirit of evil. I felt bad for him since he's the youngest and has the most demanding of roles among the young heroes, whereas Meg needs to look bewildered and Calvin needs to look cute.
It's undeniable that A Wrinkle in Time is beautiful to look at, but one would hope so with a $100 million budget. Indeed, the first stop on a trip around the universe is too a grassy meadow of sentient flowers and flying creatures that look like a cross between a fairy and a manta ray. It seems like a fun place to frolic, but the plot seems to stop instantly as if the astral trio demand the children enjoy the production design. Those visual effects teams spent a fortune on making this world, and you will enjoy it, an impending quest for your long-lost dad be damned! There is an additional stop at the cave of a universal seer (Zach Galifianakis), dwelling in a cave of balanced rocks. Again, great to look at, but does little more than either push the plot or stop it. There's no happy medium of establishing our characters, even with Galifianakis playing a role called The Happy Medium.
And you better get used to those ridiculous and base names. Oprah Winfrey's character is Mrs. Which, a name that is quickly exhausted for all its comedic potential. The same goes for Reese Witherspoon as Mrs. Whatsit and Mindy Kaling as Mrs. Who. Curiously missing is Mrs. Huh to ground their clunky introductions. The evil they must face is referred to as the Darkness, controlled by the being known as the It. And when the It is finally met, it's about as bland as its description implies. It's a mess of dark tendrils that pulsate with bursts of orange light, completely underwhelming when finally revealed after the less frightening Darkness entrances of a wheat field and a crowded beach.
While I half-expected the movie to go for the old cliche of the Darkness representing all the anger in the universe and Meg is the only one that can stop it, I was still disappointed that the film went there. And in case that wasn't blunt enough, the movie goes the extra mile to call Meg a warrior to be compared to the likes of Nelson Mandela, Oskar Schindler, and Gandhi. Those men made great sacrifices that will be remembered in history, but I guess you can be their equal if you fight a giant tendril monster by stating your love for your brother.
A Wrinkle in Time is mostly whimsy for the sake of whimsy, tossing as much magical surrealism as it can at the screen without much emotional weight behind them. It's a gentle enough story where kids get to be the hero and boast positive messages so obvious it'd be impossible for kids to miss the themes. But so much gets lost in the race towards the special effects and broad motives that the film becomes difficult to follow at times, making most developments in the plot seem random at times. There came the point in the picture where I just stopped caring about what happened to these characters and tried to enjoy the spectacle of it all. That's the best possible way to enjoy a picture that feels like playing the most trippy of video games with an empowering television commercial on a loop in the background.
As a kid's first fantasy film, they'll probably get a kick out of the visuals and the message. Just don't expect it to stand as tall next to stronger fantasy films that do a far better job at placing young heroes on pedestals without directly telling them that they're special.
[author title="About the Author" image="http://popstermedia.com/wp-content/uploads/2015/07/mark_mcpherson-300×221-150×150.jpg"]Movie Reviewer Mark McPherson has been all about movies since working at a video store in his youth. His talents range from video editing to animation to web development, but movies have always been his passion to write about.[/author]
"Ralph" and "Grinch" Steal Slow Box Office Weekend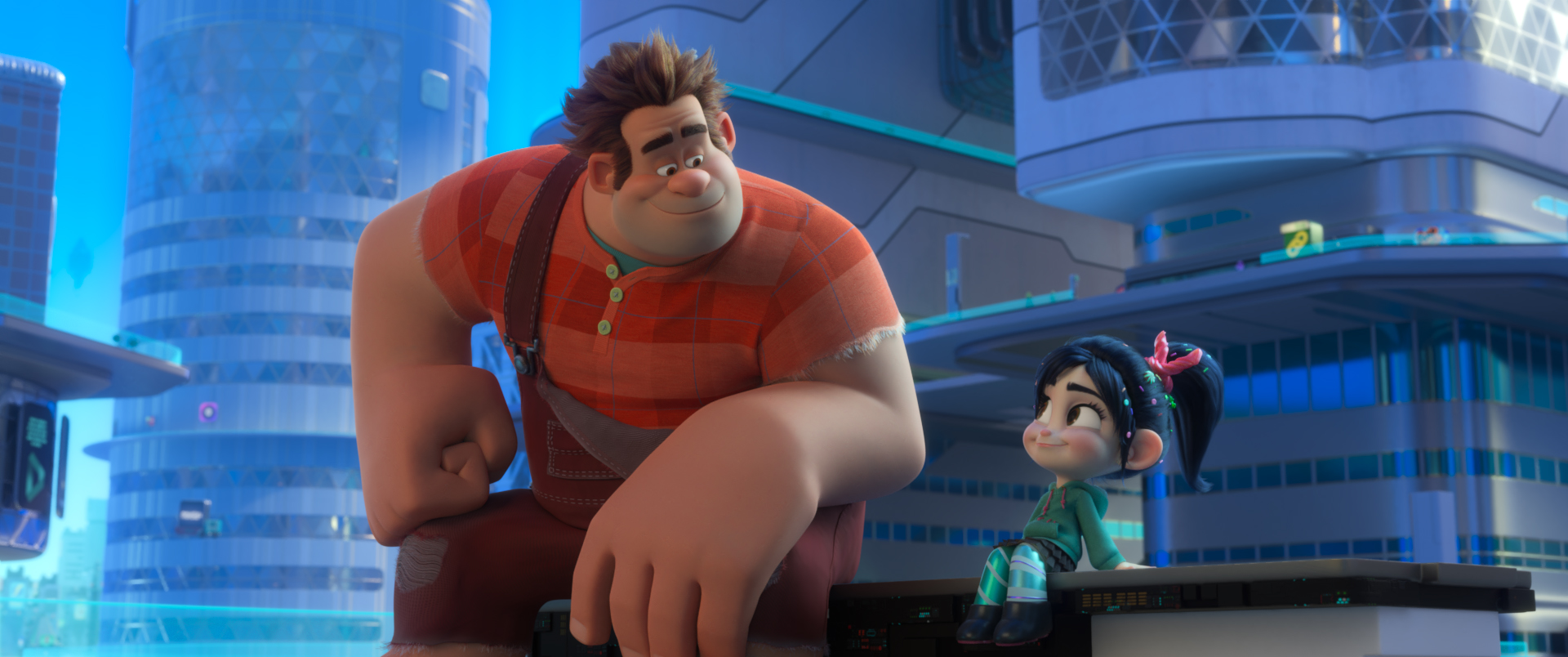 Aside from the re-release of Schindler's List, there is nothing new in the box office for the weekend. Seriously, there's nothing. And I thought last weekend was slow. With no new films in the running, it's pretty much a repeat as the box office takes a snow day.
Once again, no surprise, Ralph Breaks The Internet is still on top. In its third weekend, the animated Disney adventure grossed $16 million for the weekend and $140 million for its domestic total. It still has a ways to go to top its $175 million but it should be closing in soon. Also no surprise following closely behind is Dr. Seuss' The Grinch, the computer-animated holiday comedy based on the book by Dr. Seuss. After five weekends, it's still in the top 5, making another $15 million for the weekend and $223 million domestic total. Worth noting is that, despite this weekend being slow, the movie only took a 15% dip from last weekend. And you can bet it'll be sticking around for the rest of December.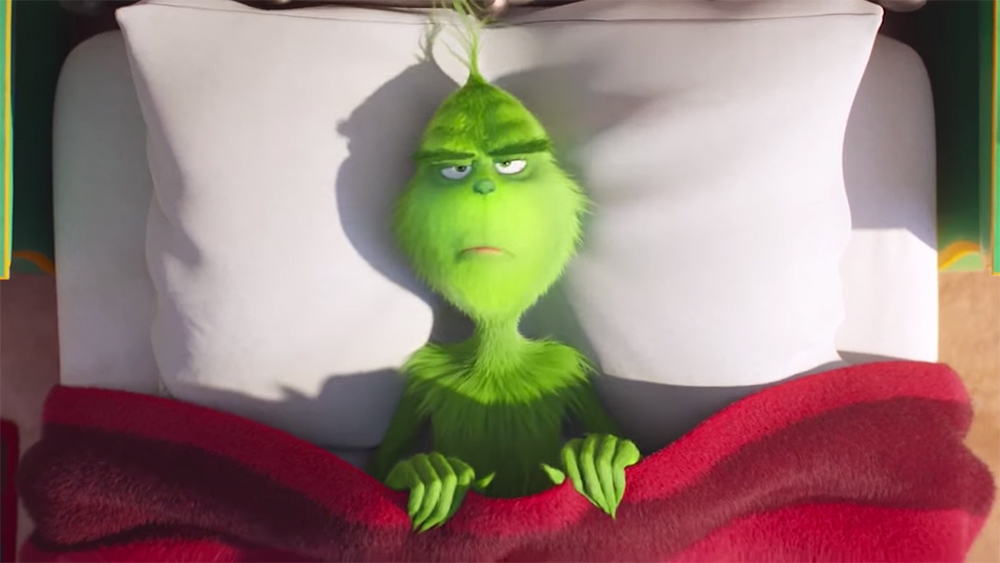 As for everything else, very few films moved from their spots with one exception. Green Book, the historical racial drama, is picking up steam and has moved up from #10 last weekend to #7 after being added to more than 100 more theaters. Good word of mouth is getting around about this film as its domestic total is now sitting at $19 million for being in less than 2,000 theaters after four weekends.
Check out the full box office results below:
Ralph Breaks The Internet ($16,141,000)
Dr. Seuss' The Grinch ($15,175,000)
Creed II ($10,322,515)
Fantastic Beasts: The Crimes of Grindelwald ($6,805,000)
Bohemian Rhapsody ($6,000,000)
Instant Family ($5,600,000)
The Possession of Hannah Grace ($3,935,000)
Robin Hood ($3,585,000)
Widows ($3,175,000)
Green Book ($3,100,000)
Next weekend, the break is over and genre movies will be in full swing. Mortal Engines, a CGI-heavy fantasy, will debut in 3,000 theaters. The Mule, a new drug-related drama directed and starring Clint Eastwood, will premiere in 2,400 theaters. And Sony's new animated superhero film, Spider-Man: Into the Spider-Verse, will be hitting 3,400 theaters. It's a pretty much a sure bet that Spider-Man will take that weekend, given its PG-rated superhero appeal and the big word-of-mouth it's getting from critic circles.
"Ralph" Reigns Again on Slow Box Office Weekend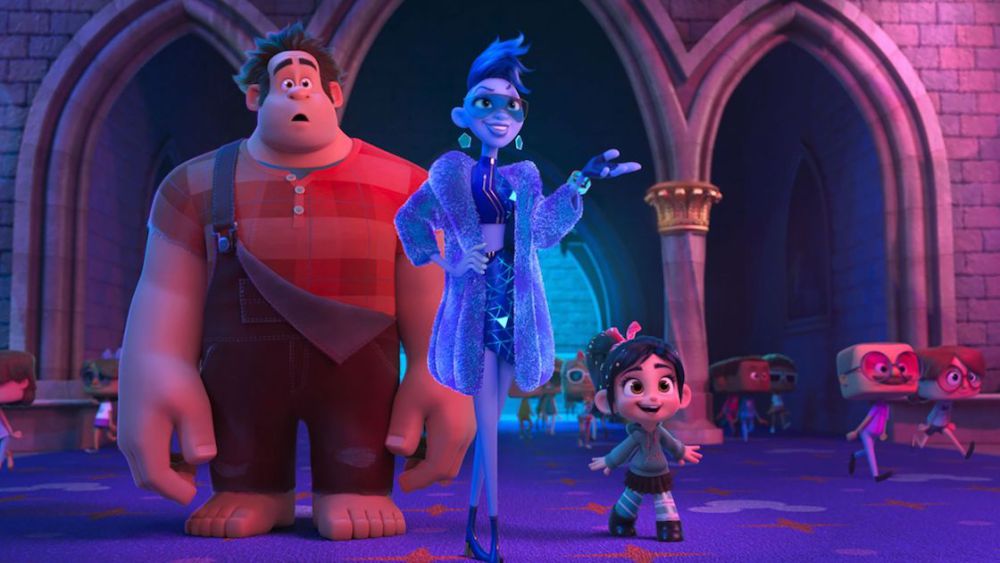 We're currently in the eye of the fall movie storm. All is fairly quiet this weekend. The only new release was that of a small horror film, The Possession of Hannah Grace. So small, in fact, that it only came in at #7 for the weekend with a gross of $6.5 million. As such, few films moved very far from their spots. Last weekend's winner, the animated adventure Ralph Breaks The Internet, was once again on top, even though it wasn't a very strong second weekend of $25 million, a 54% drop. Still, the film has made $119 million so far and is well on its way to covering its $175 million budget.
Surprisingly jumping up a spot is Dr. Seuss' The Grinch, the latest animated film Illumination Studios based on the classic Christmas book. The film jumped up from #3 to #2, making $17 million with the domestic gross now up to $203 million. Creed II, the sequel to the Rocky spinoff, took a step down for its second weekend, grossing $16 million with a domestic total of $81 million. It's no surprise that the biggest drop of the weekend was Fantastic Beasts: The Crimes of Grindelwald, the sequel to the Harry Potter spinoff. Due to low critic ratings and poor fan reactions, the film tumbled 61% with its domestic gross sitting at $134 million.
View the full top 10 box office winner for the weekend below.
Ralph Breaks The Internet ($25,756,000)
Dr. Seuss' The Grinch ($17,730,000)
Creed II ($16,832,863)
Fantastic Beasts: The Crimes of Grindelwald ($11,200,000)
Bohemian Rhapsody ($8,100,000)
Instant Family ($7,150,000)
The Possession of Hannah Grace ($6,500,000)
Robin Hood ($4,700,000)
Widows ($4,400,000)
Green Book ($3,900,000)
Next weekend is so sparse with new content that the biggest release is going to be an anniversary screening of Schindler's List, hitting 1,000 screens. It's a good time to take in some smaller releases as Mary Queen of Scots, Ben is Back, and Vox Lux will be having limited releases. So it's safe to expect a repeat of this weekend's trends in the box office.
"Ralph" Breaks The Box Office, "Creed" Close Behind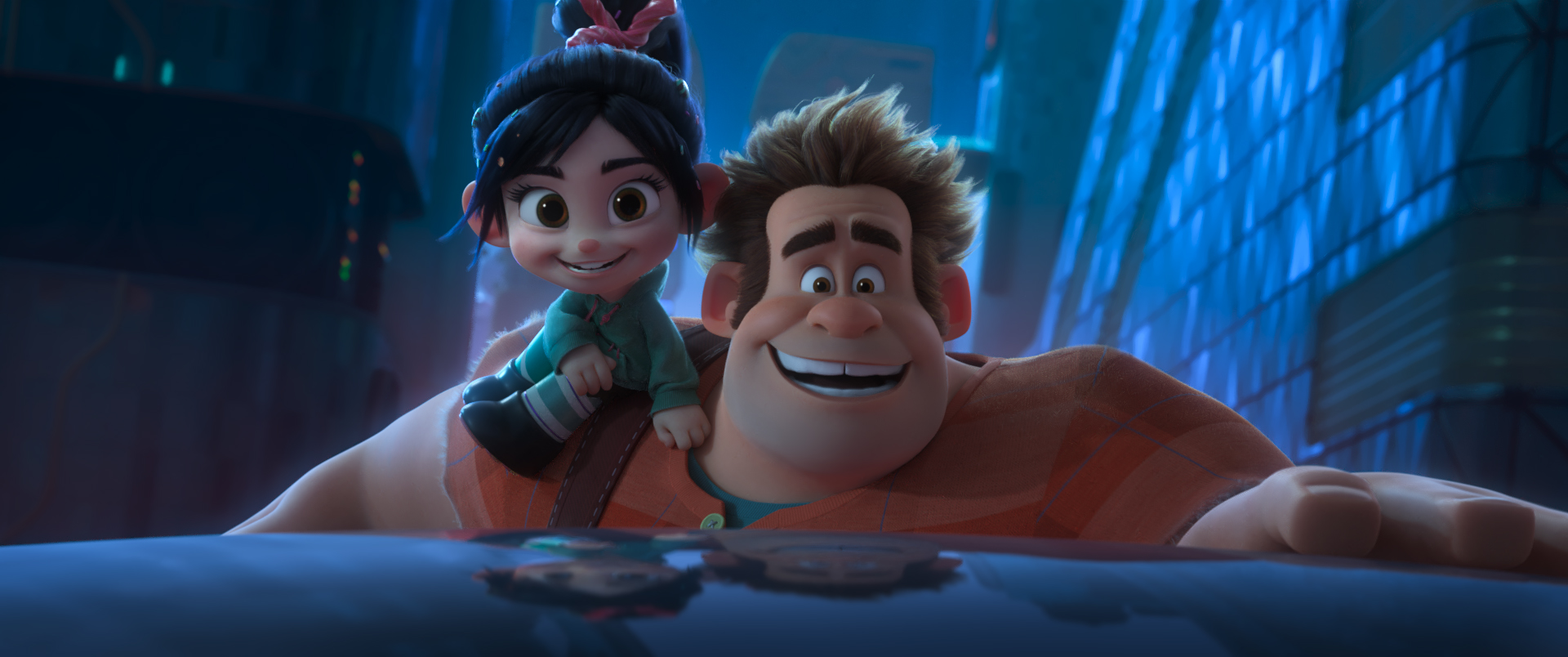 Thanksgiving week is a time for family and there were plenty out to the theater last week for an animated family picture. Ralph Breaks The Internet, the Disney-animated sequel to 2012's video game adventure comedy Wreck-It Ralph, came in at #1 for the weekend with $55 million and $84 million since its debut on Wednesday. This puts it above the Disney studio's previous Thanksgiving hit Moana, which had a 5-day total of $82 million.
Not too far behind is Creed II, the sequel to the Rocky spin-off starring Michael B. Jordan and Sylvester Stallone. The boxing sequel took in $35 million for the weekend and $55 million since Wednesday. This is a stronger opening than the first film which came in at $29 million for the weekend.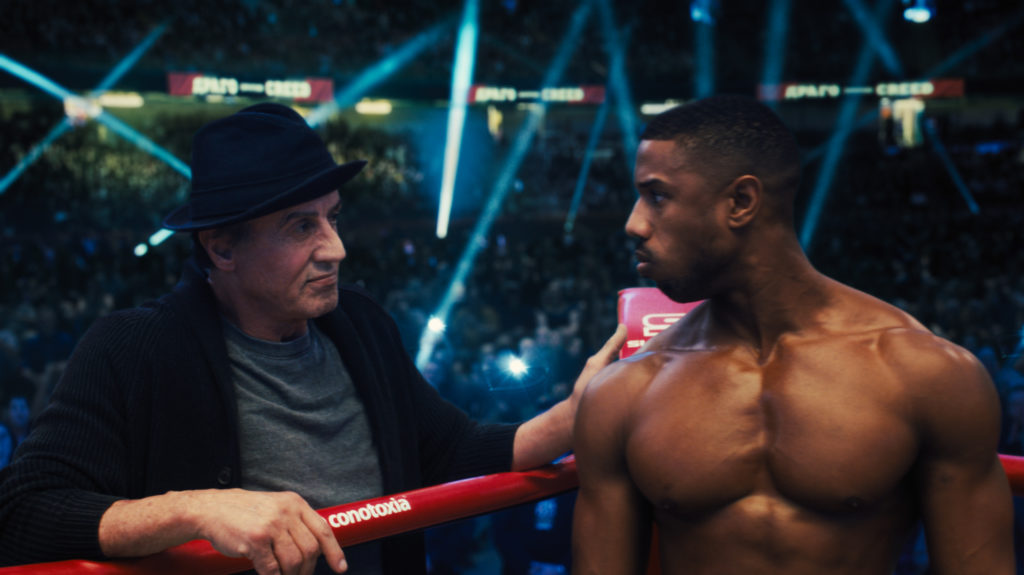 And it was slim leftovers for the two other debuts. Robin Hood, the latest action remake of the classic tale, came in at #7 with only $9 million for the weekend, $14 million since Wednesday. Green Book, a drama about a black singer in the racist south of America, came in at #9 for its expanded week to make $5 million for the weekend and $7 million for its domestic total.
The Crimes of Grindelwald is not fairing to well for its second weekend. The Harry Potter spin-off has dropped to #4 with a domestic weekend gross of $30 million, a 52% drop. The film still hasn't cleared its $200 million budget with a domestic gross of $117 million and it looks like it may never cross that mark as we head into December with more genre titles. Beating it out for #3 is Dr. Seuss' The Grinch, the theatrically animated adaptation by Illumination, that is proving to have great legs coming into the holiday season. Worth noting at #10 is A Star Is Born, its domestic total now having crossed $191 million to make it one of the most profitable films of the year.
View the full top 10 box office results for the weekend below:
Ralph Breaks The Internet ($55,672,000)
Creed II ($35,293,000)
Dr. Seuss' The Grinch ($30,210,000)
Fantastic Beasts: The Crimes of Grindelwald ($29,650,000)
Bohemian Rhapsody ($13,855,000)
Instant Family ($12,500,000)
Robin Hood ($9,125,000)
Widows ($7,955,000)
Green Book ($5,443,000)
A Star is Born ($3,005,000)
Next weekend is, well, it's pretty dead. So dead that a ghost movie is occupying the rather blank spot. Possession of Hannah Grace, a modest horror production, will be arriving in under 2,000 theaters. So it's fair to say you can expect Ralph to breakthrough for another weekend of success.