Review: "A Quiet Place" Screams with Silent Suspense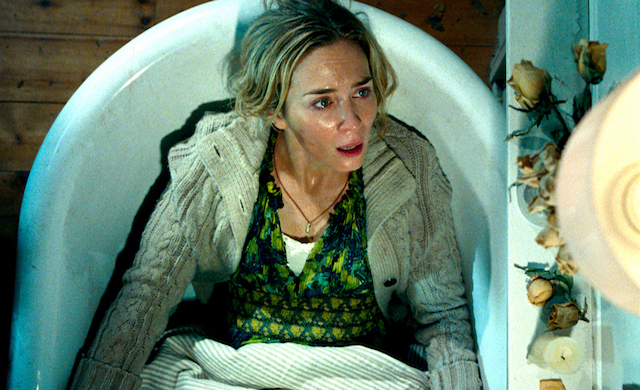 A lesser film might have made this story's apocalyptic threat of bizarre monsters take place on day 1, but A Quiet Place makes the wise call of telling its story roughly 400 days later. I've seen the humanity collapses movie before and they're usually pretty clunky in stumbling towards the danger. Here is a movie where the terror is present from the very beginning, drawing the viewer in with its nerve-wracking silence and the tragic consequences of being heard.
The movie provides an intelligent handicap of not having a single piece of audible dialogue until we're about a third of the way through the story. Through the silent actions of a family and limited use of sign language, we learn the rules of living in a monster-infested America. The creatures that feast on flesh have such remarkable hearing for their prey that shoes are out of the question, inside and outside. If you make a loud enough noise, the monsters can track you down within seconds and kill you even faster. The Abbott family learns this the hard way and we learn that not even children are safe.
John Krasinski plays Lee, the father that struggles to keep going and protect his family. Having already lost one member of the Abbott clan, he strives to protect his pregnant wife Evelyn (Emily Blunt), his deaf daughter Regan (Millicent Simmonds), and his frightened son Marcus (Noah Jupe). It's not easy. They reside at a farm with surrounding neighbors in the distance. Lee tinkers away in the basement on gadgets to help his daughter hear, monitors cameras to keep an eye on every inch of the property, and studies up on the best way to fight off gruesome aggressors. And he better find out fast as there's a baby on the way, easily the worst time to be having one.
Co-written by Krasinski, this is a story the easily wraps the viewer into its depressing world, where children struggle to accept the future and parents heartbreakingly try to help them reach tomorrow. There's a guilt racing through the mind of everyone that they haven't done enough, that if they were one step faster or one decision quicker, this all could've been different. This frustration has an intoxicating boil the way it must all be delivered with utmost attention to one's audible actions. By the time the silence can be had no longer and one lets out a scream, it carries a heavy weight.
As I expect from such a concept, this is not an easy horror film to watch. While it has its share of earned jump-scares, most of its spine-chilling aspects come from the very fear of the future. It's for this reason that I feel I must place a footnote for parents and expectant parents especially. Easily the most eye-popping of sequences is when Evelyn, alone and injured, must brave her pregnancy without making a peep while monsters scurry around her house. Blunt's devotion to such a multi-layered performance makes her the most clever and badass of characters that the story naturally gravitates towards her motherly instincts to lead the way. That being said, Millicent Simmonds is a real standout for a young actress that doesn't utter a single audible word. Her scenes are unique to watch in how she reacts without hearing anything, the soundtrack dropping completely during many of her close-up shots.
There's a lot to love about A Quiet Place, from its chilling atmosphere to the nailbiter escapes to the more-than-satisfying conclusion. But I think what I enjoyed most was the effective use of no sound, where scenes and characters could breathe and be watched without a truckload of exposition or a blaring musical score to hold the attention of the audience. But, again, another footnote, be mindful of this aspect in the film's freedom from senses. The lack of sound is going to make an awful lot of popcorn bag rustling and drink slurping too audible in the theater. This sounds like it may be cause for the film to be preferred home watching, but I certainly want to stress seeing this in the theater, if only to watch the reactions of the audience during the edge-of-your-seat third act. For that reason of being an uncommon blend of artful direction and gripping terror, I say brave the noise.
[author title="About the Author" image="http://popstermedia.com/wp-content/uploads/2015/07/mark_mcpherson-300×221-150×150.jpg"]Movie Reviewer Mark McPherson has been all about movies since working at a video store in his youth. His talents range from video editing to animation to web development, but movies have always been his passion to write about.[/author]
Review: "Skyscraper" Lumbers With Thrills Pulsating and Passive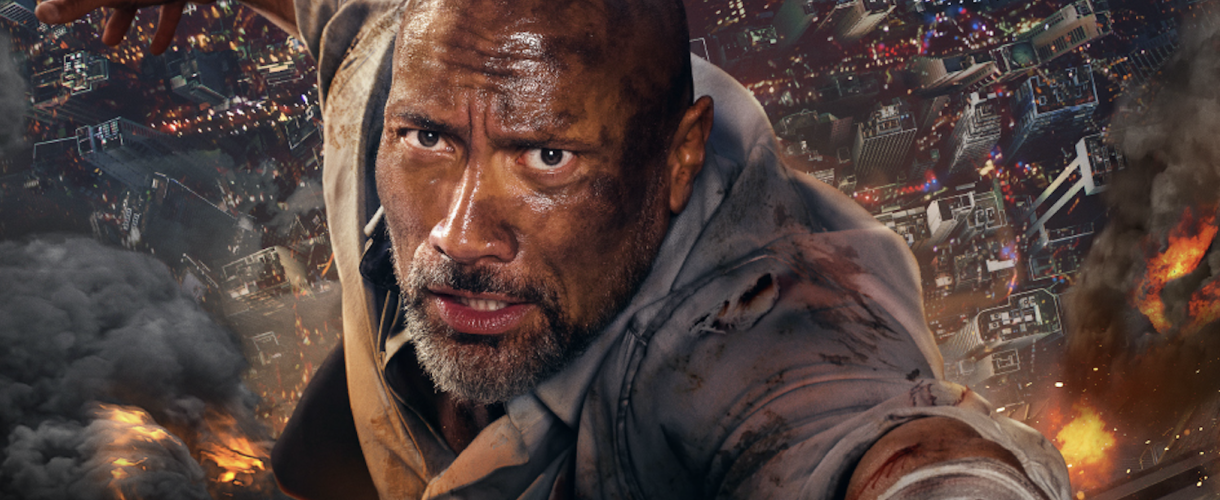 Dwayne Johnson can work wonders on a lackluster script, but there's only so much he can do in a Die Hard retread. There's nothing inherently wrong with taking from such an iconic source and weave something thrilling out of that foundation. But when that irresistible Johnson charm can't break through the towering theatrics, all we're left with is a spectacle that is more big and loud than bright and exhilarating, never fully embracing the silliness of scaling a ludicrously built tower.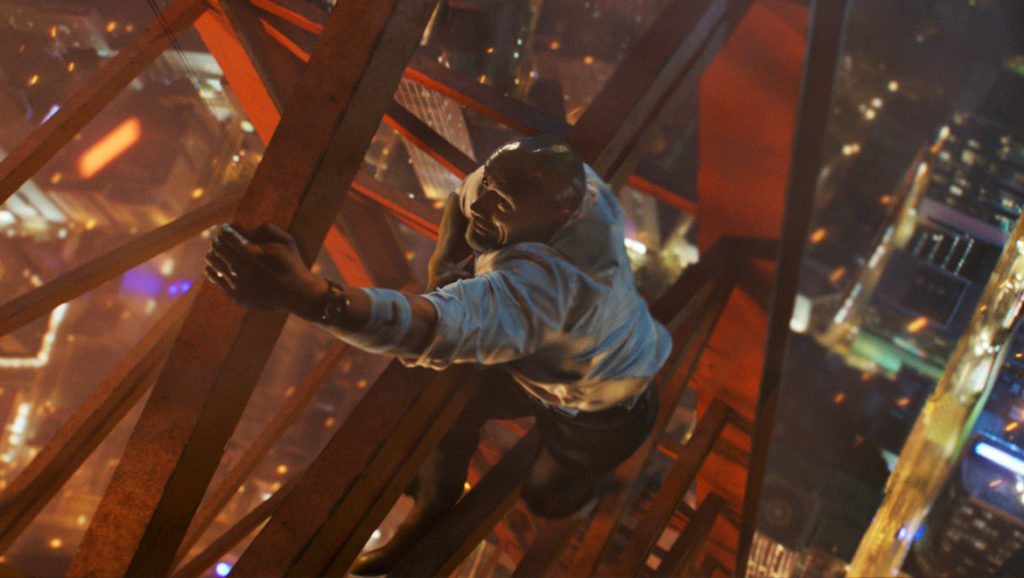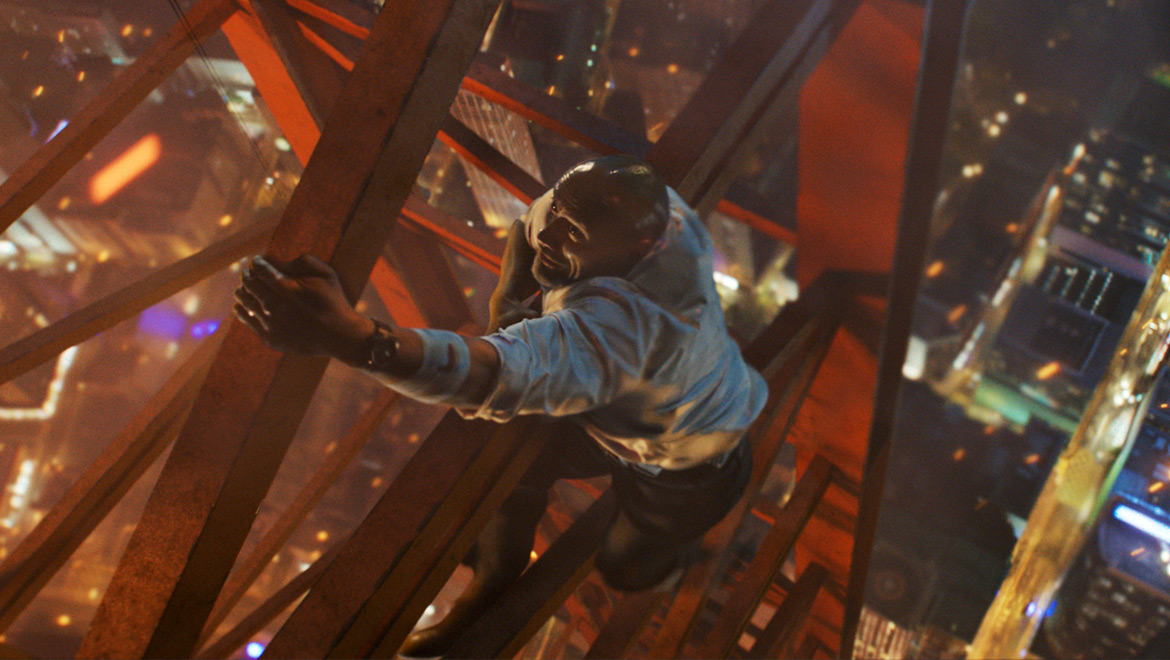 Johnson plays Will Sawyer with a unique backstory but little personality. He was once an FBI agent that lost his leg in a hideous hostage situation. Now he has taken a safer job as a safety inspector for China's most massive towers due to open upper residential floors, bringing along his family for a working vacation. Johnson's brighter smile and warm presence don't come through as well this time, due in part to his character having a darker past and a tougher time getting around with an artificial leg. Fair enough, but when the tower is set aflame by gun-toting terrorists, I really wished that giddier Dwayne could come out and play, past some pleasing pulsations of his muscles jumping great distances and fighting the bad guys.
The setup to the grand showpiece of Dwayne clinging to windows and narrowly escaping explosions is fairly pedestrian, casually concocting all the elements and never harping on them too long, lest we be drowned in cliches. Chin Han plays the wealthy builder of the structure, concealing a secret and a MacGuffin that the villain want so badly they'll cause a public scene to get it. The lead terrorist is played by Roland Møller with a sinister look and a Scandinavian accent, so blandly conceived it's no wonder he works for someone higher up. Even more bland is his female cohort (Hannah Quinlivan), kicked to the curb of the tower excitement with her tight black outfit and sexy looking hair dangling off the side of her face. There's also a cowardly English investor (Noah Taylor) and a long-time pal of Will played by Pablo Schreiber to fill out the twist fodder.
This is a film that really does require your brain to be shut off given how much lost potential and generic action-movie-isms crowd the screen. The first act is the biggest slog, holding the hand of the audience for everything that will follow. Will stresses to his wife that the easiest way to fix a smartphone is to turn it off and on again. I fully expected this to play a role in the climax but hoped Neve Campbell wouldn't literally say those words. Chris Han shows off his holographic room that is little more than a hall of mirrors; seems like a good place for a disorienting shootout. As Hannah Quinlivan watches a hired hacker sabotage the tower's fire suppression systems, the hacker states boastfully that only he can shut it down from that point forward. Take a wild guess what Quinlivan will do next when she hears this information.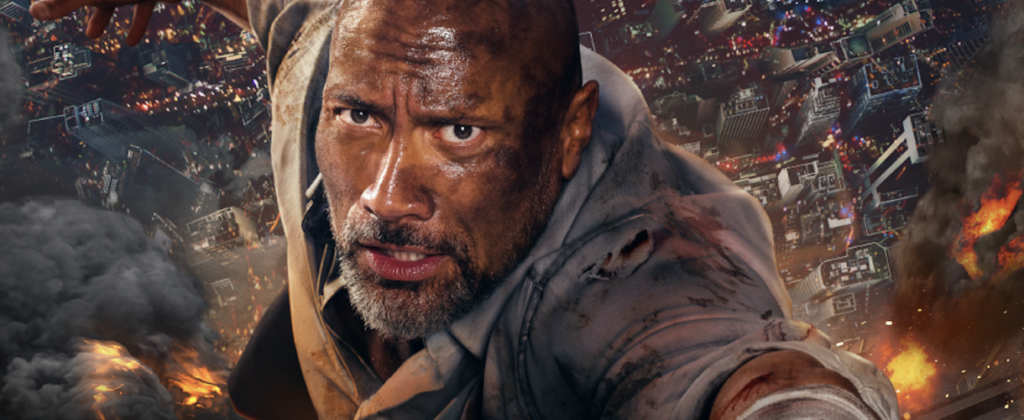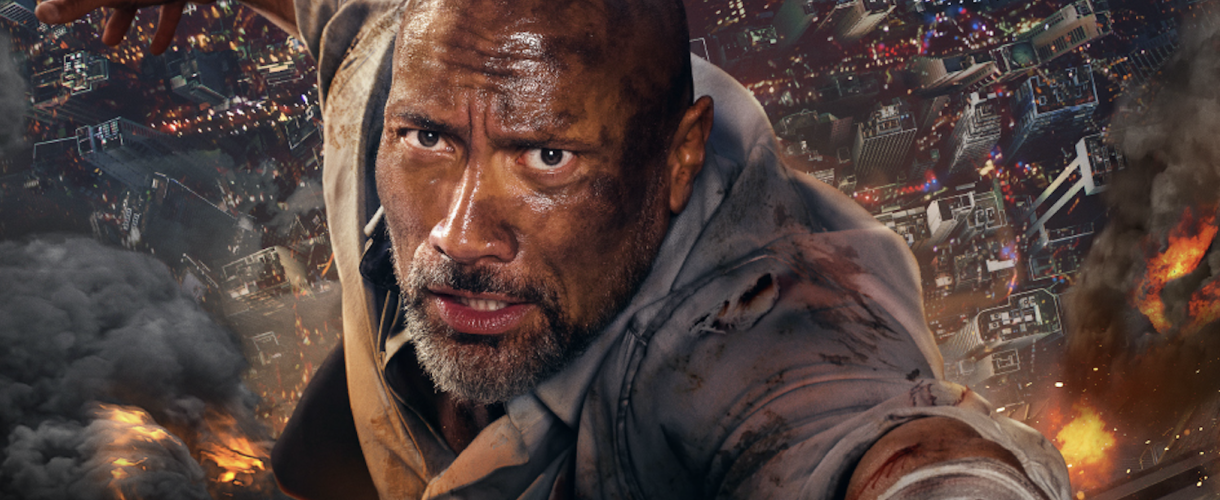 Okay, but that's all the plotty stuff and, let's be honest, nobody is watching this picture for a stirring thriller about criminal bank accounts and tracking software. They want to Dwayne do stunts, and he delivers plenty, from jumping off a crane to swinging like Tarzan to escape a blaze. That's all well and good, but we know Johnson is capable of these impressive theatrics, including some brutal fights that lead to much smashing. We also know he can be charming and has a great personality. So why is he strangely silent during these sequences? He seems to only talk when he has some forgettable one-liner to sling, making commentary on fixability with duct tape and telling himself he's crazy for crawling along windows. This role feels as though it would be better suited for a beefy actor with more muscle than speech; not someone who can exude enthusiasm with more than enough wit to match his strength.
Neve Campbell surprisingly gets to do quite a bit more than cowering in corners with the kids. She takes charge in scenes where's she'll stab terrorists, smack them with car doors, and get in some good kicks and punches. While it's fun watching Campbell take charge, I questioned where she learned all these stellar fighting skills for having previously been a surgeon. Perhaps Johnson inducted her in his action hero training program, coming standard with their marriage.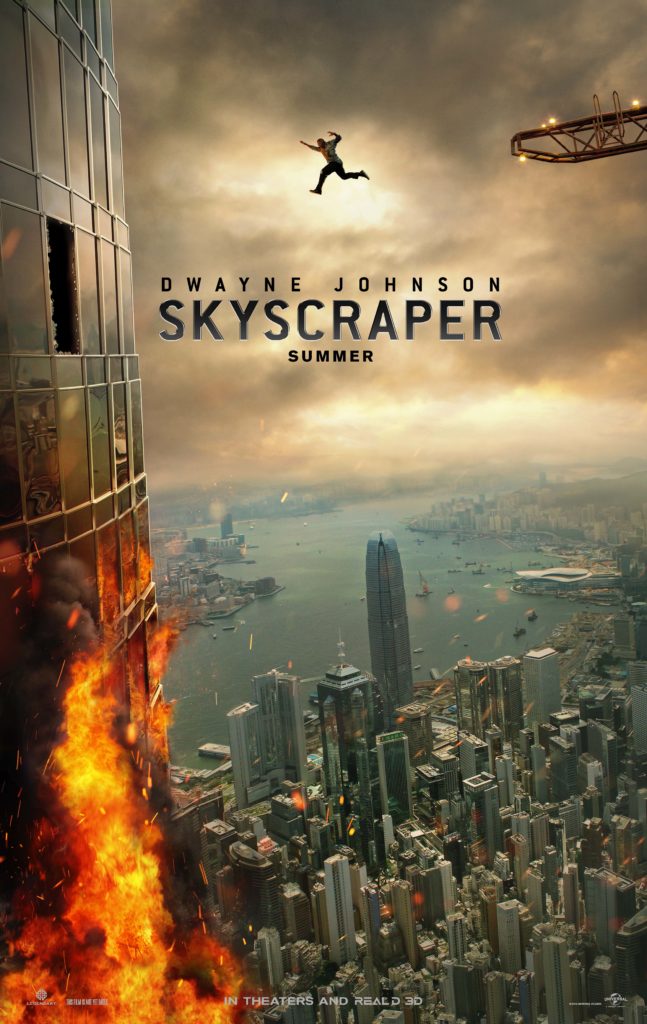 Skyscraper is sufficient as mindless summer entertainment but it does little more than that when I know it could do more. Johnson has the smarts to be a more charming hero than a mindless brute that can hoist himself across a building or literally hold up a crumbling bridge with little more than his buff arms. A massive tower with thousands of technological features could lead to an array of astonishing action sequences, but the most we see is a gripping dash through a burning wildlife enclosure. If there only a few more fun bits of dialogue, more outlandish stunts, and a braver embrace of the dumb, this big blockbuster could have been more audacious than obligatory.
Incredibles 2 Blast Box Office Records of Animated Film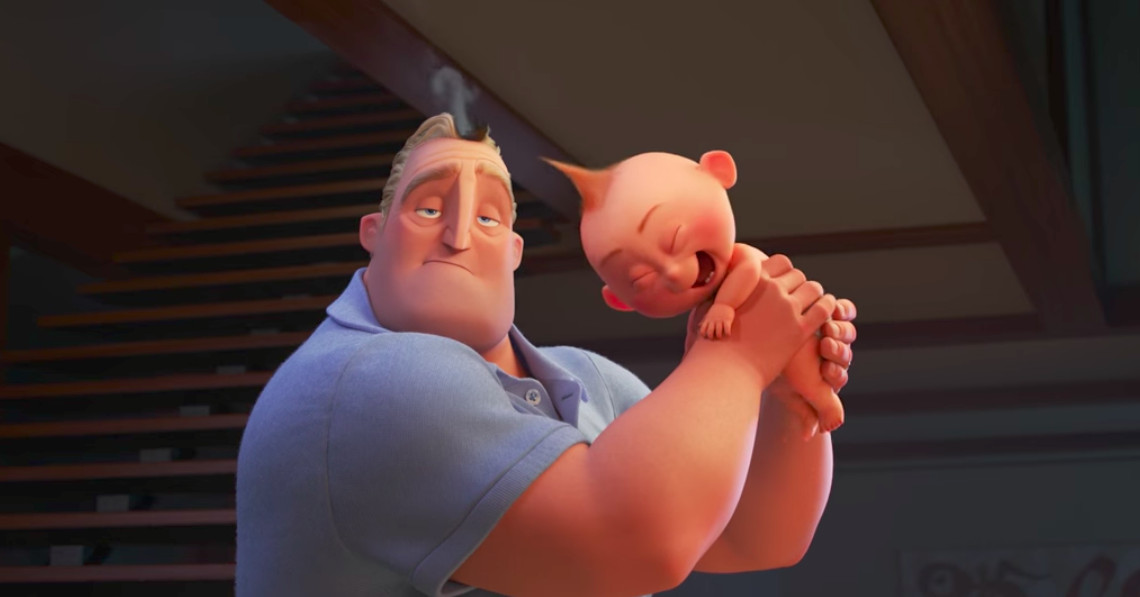 It may have been 14 years since the first Incredibles movie, but its impression has remained. The appeal was strong enough to make its sequel not only the #1 movie of the weekend but one of the most profitable animated film on its debut. For its premiere weekend, Incredibles 2 ranked in an astounding $180 million. This makes it one of Pixar's best openings, easily dwarfing the previous film's opening take of $70 million. With a considerable lack of family films in the next few weeks, expect Incredibles 2 to linger for quite some time for boasting such a powerful opening.
The rest of the debut films were left in the dust. Tag, an ensemble comedy based on a never-ending game of tag, only made $14 million, coming in at #3. The modern remake of blaxploitation classic Superfly premiered to a low $6 million debut. And falling outside the top 10 at #12 is Gotti, the based on true events drama starring John Travolta that made headlines for ridiculously low critic scores.
The drops for the weekend were somewhat predictable, with the superhero epic Avengers: Infinity War descending the least with a 26% drop. It's also sitting at a total domestic gross of $664 million, edging closer to toppling Black Panther's immense numbers of $699 million. It's going to come down to the last few days in theaters to see if Black Panther will finally reach $700 million, considering its home video release and quickly-descending theater count. And, unfortunately, Hotel Artemis is pretty much a dud, descending 70% to place it well out of the top 10.
View the full top 10 below:
Incredibles 2 ($180,000,000)
Ocean's 8 ($19,555,000)
Tag ($14,600,000)
Solo: A Star Wars Story ($9,081,000)
Deadpool 2 ($8,800,000)
Hereditary ($7,026,000)
Superfly ($6,300,000)
Avengers: Infinity War ($5,296,000)
Adrift ($2,100,000)
Book Club ($1,850,000)
Next weekend will find superheroes battling dinosaurs as Incredibles 2 weathers the storm of the upcoming summer blockbuster, Jurassic World: Fallen Kingdom. The sequel to Jurassic World, starring Chris Pratt and Jeff Goldblum, will be premiering in the same amount of theaters as Incredibles 2. And considering how insanely profitable Jurassic World ended up being, it'll be interesting to see who takes the weekend and by how much.
Review: "Jurassic World: Fallen Kingdom" is Lost in its World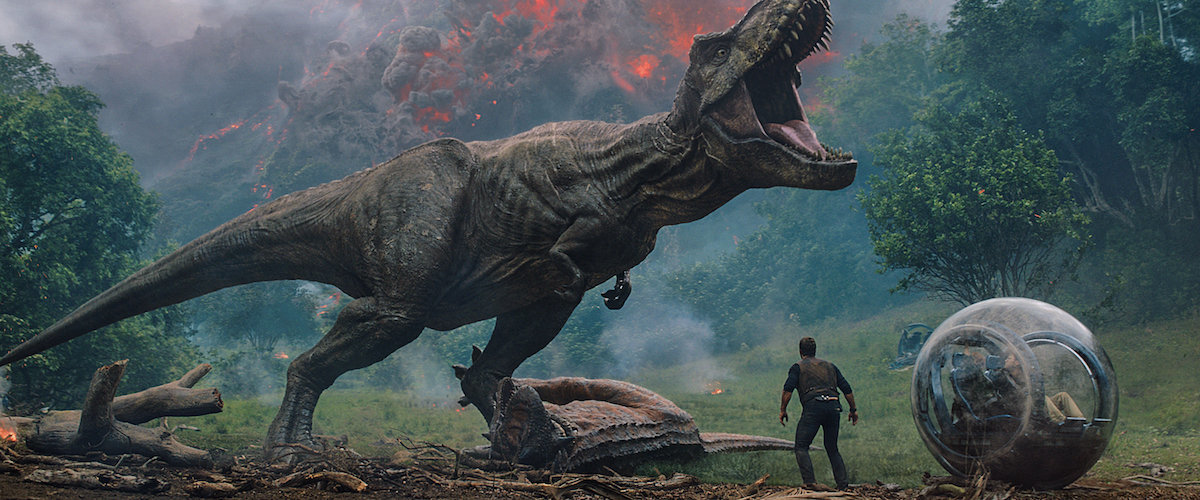 The tagline for Fallen Kingdom revises the previous film's tagline of "the park is open" to "the park is gone." Okay, now what? With the global public now fearful of dinosaurs after the massacre at the park, it's a whole new world of possibilities. Some activists want to preserve dino life, tycoons who want to buy them for military purposes, and governments that shrug in confusion at what to do next. All these aspects give the movie plenty to do with its prehistoric showcase; so much that it forgets to put a little heart and brain in with its dinosaur romp.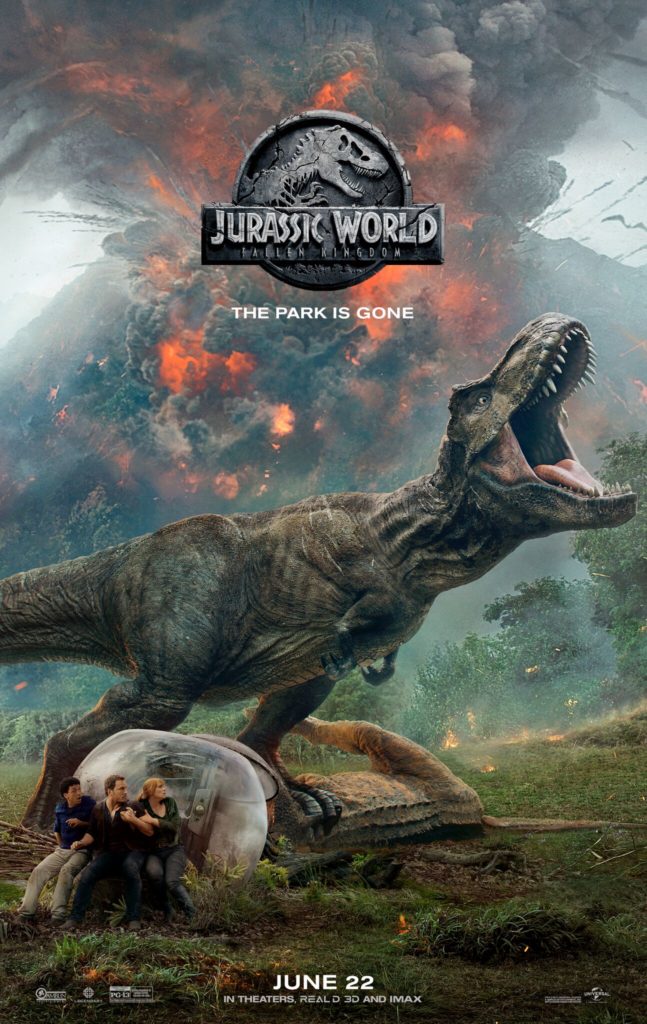 There's an even greater distance from the human characters this time, lost in their doubling plot arcs and love of dinosaurs. Owen (Chris Pratt) and Claire (Bryce Dallas Howard) return from the last film but are now on a break in their relationship. Why they split up is briefly addressed, and their inevitable rekindling is even more rushed as they race towards the action. Clearly, Owen's more defined relationship is with the raptor Blue, this time given even more background and tenderness. There's rarely a moment of romantic tension between Pratt and Howard but place Pratt next to a wounded raptor, and you have some emotion fit for a blockbuster too tedious for tears.
In the battle between good dino doctors versus bad dino doctors, and eventually good dinos versus bad dinos, there are supporting characters that provide little support past quips and kills. There's an intern duo of the meek screamer Franklin (Justice Smith) and the wise and snarky Doctor Zia (Daniella Pineda). They're not quite young enough to fill that Amblin brand requirement, so there's an English orphan of an aged, sage, and wealthy businessman (James Cromwell). There's the cold Eli Mills (Rafe Spall) that is trying to build an empire off dinosaurs. You can probably guess his fate. And you certainly don't need a crystal ball to see things are not going to work out for the violent poacher (Ted Levine) who can't resist pulling the teeth out of captured dinosaurs.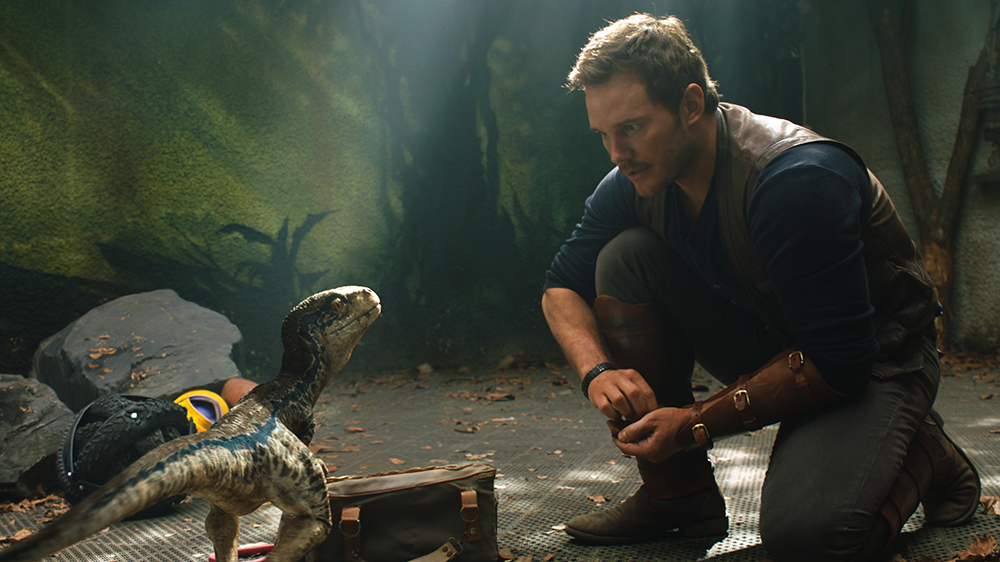 If that seems like too many humans in a film about dinosaur action, worry not. Director J. A. Bayona crowds the screen with many species romping, stomping and chomping about. Too many that there's a scene of prehistoric creatures crammed into a tight space, fighting for screen time. When they're not caught in stampedes, there are a few impressive moments of adventure and terror. Easily my favorite sequence features the human heroes fleeing from a hungry dinosaur that corners them in a room flooding with lava, a shimmering wall of red and orange separating the two species. Another stellar shot is one where a newly bred hybrid dino slowly extends its claws to a girl cowering in her bed, horror movie style.
Part of what made the first Jurassic World so engaging was the simplicity of its adventure. A park full of dinosaurs goes awry, and there's a mad dash for the exits, with some military involvement and cloning controversy peppered into the run. Fallen Kingdom has far too much going on that none it resonates enough to make Pratt's tender touch during raptor surgery stick. There's commentary on everything from government silence to environmentalism to war-hungry investors to cloning gone too far. But it's all so rushed that several of these twists come crashing in at the last minute and struggle to strike with shock and excitement. The movie doesn't have time to slow down for everything, leaving the secret villain of Doctor Wu (B.D. Wong) and the experienced Doctor Malcolm (Jeff Goldblum) in the dust.
Jurassic World: Fallen Kingdom has its moments of thrills that resonate enough to be pleasing popcorn entertainment, as with Chris Pratt narrowly avoiding a volcanic flood and a rich snob that gets a deserving munch by two dinosaurs. Sadly, it's all so muddled and forced into theatrics that even Pratt's reliable charm can barely make a dent in a script too dense with set pieces and cliches. I remember I enjoyed Jurassic World for being a pleasing throwback to Jurassic Park, returning that same wonder I had as a child. Fallen Kingdom replicates the familiar disappointing sensation of Park's sequel The Lost World. It's a mistake that I'm sure Doctor Malcolm would criticize for the producers who were so preoccupied with making a blockbuster sequel to the profitable Jurassic World, asking if they could rather than if they should.