Movie Review: 'Kong: Skull Island' Boasts B-Movie Thrills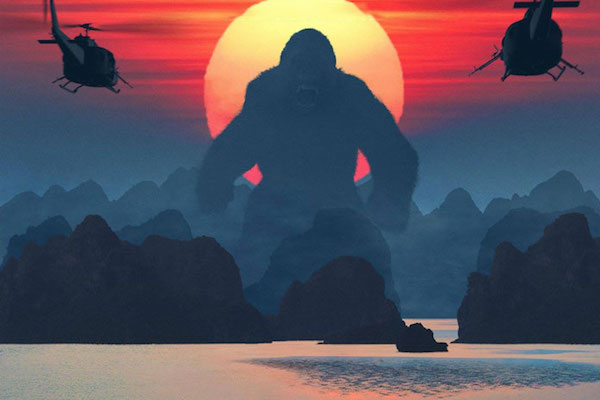 Kong: Skull Island is a monster of a movie! Read our movie review to get all the explosive action:
[dropcap]P[/dropcap]icture if you will a scene where a bearded John C. Reilly fights off pterodactyls with a Japanese sword. Now picture Samuel L. Jackson shooting a giant spider multiple times in the face with a pistol. Then picture King Kong slurping up the tentacles of a giant squid he just killed. These are the scenes that make Kong: Skull Island worthy of the B-movie, popcorn genre. Director Jordan Vogt-Roberts realizes that these scenes are all ridiculous, but he also knew this is more or less what I came for in a King Kong movie.
It's a giant monster movie for the seasoned veteran of giant monster movies, breezing through the familiar tropes to get to the titular ape as soon as possible. We're quickly introduced to the humans of the early 1970s who discover the mysterious Skull Island and want to investigate.
There's a team of scientists (John Goodman, Corey Hawkins) that hope to discover new resources on this island. There's a seasoned explorer (Tom Hiddleston) hired to help guide the scientists through the uncharted territory. There's a photojournalist (Brie Larson) along for the ride. And there's the military called into aid in the expedition, led by a weary and bitter colonel (Samuel L. Jackson).
Not much character is given to any of them and most of their dialogue is forgettable filler. The initial dialogue between the soldiers that attempts to establish them as playful boys eager to return home is so inane and forgettable. They'd be better off painting targets on their backs as the inevitable fodder for an island full of monsters.
Thankfully, the movie knows we don't care and barrels as fast as it can towards the reveal of Kong and all his glory. It isn't too long into the movie before he starts smashing up helicopters, eating people and pounding his chest with a mighty roar. He doesn't linger in the shadows or wait until nightfall for some grand reveals and he doesn't need such an introduction.
King Kong is one of the most famous movie monsters in cinema history and he's been rebooted more than once in many movies. The goal of Skull Island seems to be delivering as much Kong as possible and it doesn't disappoint. From the very first scene, we see Kong from every angle: extreme close-ups from the unlucky soldiers he smashes, medium close-ups as the helicopters zoom around him and even full body shots as he stands ready to defend his island. It's usually not a good idea to show too much of a movie monster for risk of it looking too silly or unbelievable. But with current computer graphics making any fantastical creature a reality, the filmmakers are justified in spending so much time with Kong.
After Kong smashes up the helicopters of the expedition, justified in doing so after they bomb his land, the humans regroup to make it to the other side of the island for their escort. Naturally, they'll be picked off over the course of their adventure by plenty of nasty monsters crawling all over the island. Most of the creatures are pretty fun on a grotesque level, from a giant stick bug that conceals itself as a log to a spider that hides among the trees before stabbing, slurping and snapping its prey.
There are many deaths throughout the picture and it's hilarious how they vary in tone. A scientist will be picked up by pterodactyls and ripped to shreds in the sky. Most of the group brushes it off as there was nothing that could be done. Only one of them speaks up in a seemingly running gag for reacting to deaths-by-monster, questioning why nobody is going to talk about how horrific it was to watch something so gruesome. But what's there to talk about? A monster murdered a man and many more will die in a manner either tragic or hilarious, as is customary of a giant monster movie. Such is the life on the island of monsters.
Related: Tom Hiddleston Reveals Loki's Dark Thoughts about Doctor Strange
There isn't much going on with the human characters or their arcs, even with the inclusion of John C. Reilly as a stranded pilot living on the island for decades. The real star of the picture is Kong and rightly so. Any scene featuring the giant ape is wonderfully shot with plenty of explosions to provide some great lighting. One of the best looking shots of the whole film features Kong roaring at the soldiers in the moonlight, the orange glow of the fires clashing beautifully with the blue night sky. The filmmakers are not only fearless enough to give us plenty of Kong, but also present him in the most spectacular moments of staging.
Read more to get the rest of the movie review for Kong: Skull Island:
Review: "Equalizer 2" Provides Equal Thrills and Flaws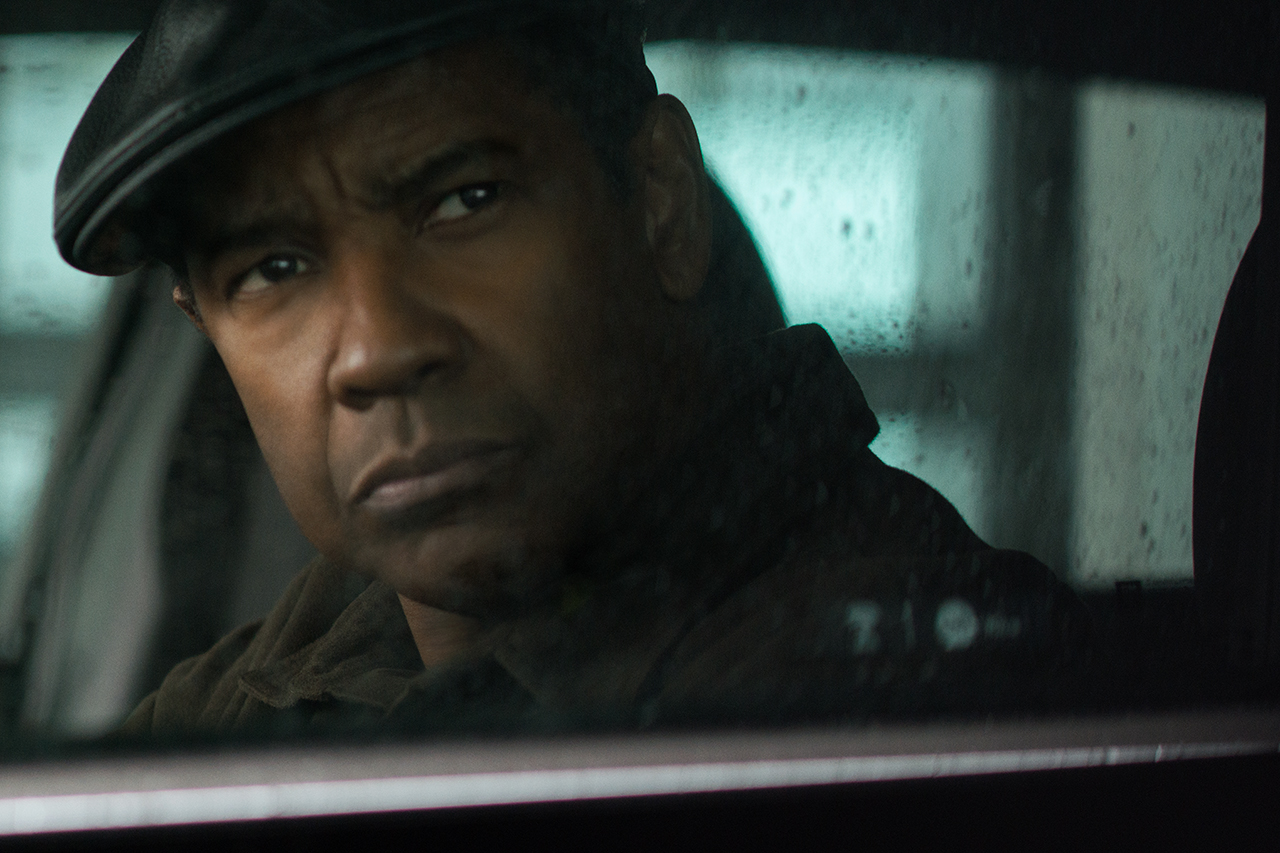 Denzel Washington is more of a force than a character in Equalizer 2. Around the Boston community he resides, he's a kind guardian, watching over the citizens with good deeds and moral lessons, for the troubled youth to confused elderly. Around assassins, the man is an unstoppable killing machine that outright states who he is going to kill and informs his enemies they're making a mistake going to war with him. He has some problems with coming to terms with his wife and their home, but there's no time for that. Not in a jumbled thriller plot where there are throats to slit and necks to snap.
Director Antoine Fuqua is at least smart enough to know the biggest weapon in his arsenal for this film is Denzel, and we get plenty of him as ex-agent Robert McCall. It's genuinely pleasing to watch him pursue the quiet life of a Lyft driver, occasionally breaking into his old assassin routine when some rich punks harm an innocent intern. He drives an old man in his feeble plans to find his lost family, paints the graffiti off of his apartment building, and tries to help out a young artist before he turns to a life of gangs. While I dug watching Denzel as the secret ex-hitman with a heart of gold, I kept thinking this is too much for him to take in, especially with a series of murders in Brussels that are pushed to the side until it's needed later. Would you believe he's trying to read a book in between all this?
It's almost a shame that as the movie keeps cutting back to Brussels, where Denzel never ventures, reminding us that a standard government thriller arc is on its way, whether it fits in with the rest of the narrative or not. Scratch that; it is a shame. Denzel is such a paragon of virtue and violence in his smaller conflicts with ordinary people that the third act's hitman conspiracy killing chain is a tiresome resolve. His charm depletes as he throws on the emotionless stare when he finds out who has been targeting his old friends, namely the chummy Susan Plummer (Ashton Sanders). A sad sign of a sequel is when they quickly sweep away characters we've grown to like from the previous film. The same can be said of Bill Pullman, returning for a role so minor I wondered why he even bothered coming back for a movie that can't use him.
Equalizer builds up a thrilling and warm high from Denzel's glow that unfortunately dims as an action set-piece wraps things up too quickly and routinely. Still, the action remains more cleverly intact than the arc of McCall. It's hard not to get excited in a fast-paced moment where the driving McCall defeats a passenger attacking him with a butcher's knife (interesting choice for a car assassination). Though that scene ends with perfectly-placed gunshots that'll make audiences cheer, there's an equally intimidating scene where Denzel bursts into a gang hideout and doesn't even fire a shot as he escorts a young kid out of the gun-toting group.
And for as standard as the climax becomes, there's still some brilliance in the staging of McCall picking off CIA assassins in a deserted town with a raging hurricane. In the same wall that McCall made great use of a Home Depot to defeat the killers, he takes advantage of woodworking shops and bakeries to prove he doesn't need an arsenal to be a killing machine. What he does with a building of baked goods is nothing short of astonishing, especially for the gory end it deals one unlucky hitman.
Fuqua had said that Equalizer 2 would only happen if audiences and Denzel Washington wanted it. I could see why Denzel wished to return as there are bits and pieces of that mesmerizing performance he does so well. It's certainly an audience pleaser to be sure, packed with kills that shock and after-school special talk to make moral-seekers nod with approval. But there's such an abundance of plot stacking going on that many of the characters and stories are either chopped up or kicked aside so that Denzel has an obligatory one-on-one battle to the death with the head bad guy, atop a towering structure no less. The routine showdown wasn't as exciting or engaging as Denzel foil some bad boys while on Lyft duty or painting his apartment building to brighten his community. If only the film realized that enough to cut out the fat of a lingering CIA plot I wish would stay buried. It's easy enough to see why McCall faked his death to leave that dreary life behind.
Skyscraper Stumbles While Transylvania Takes Weekend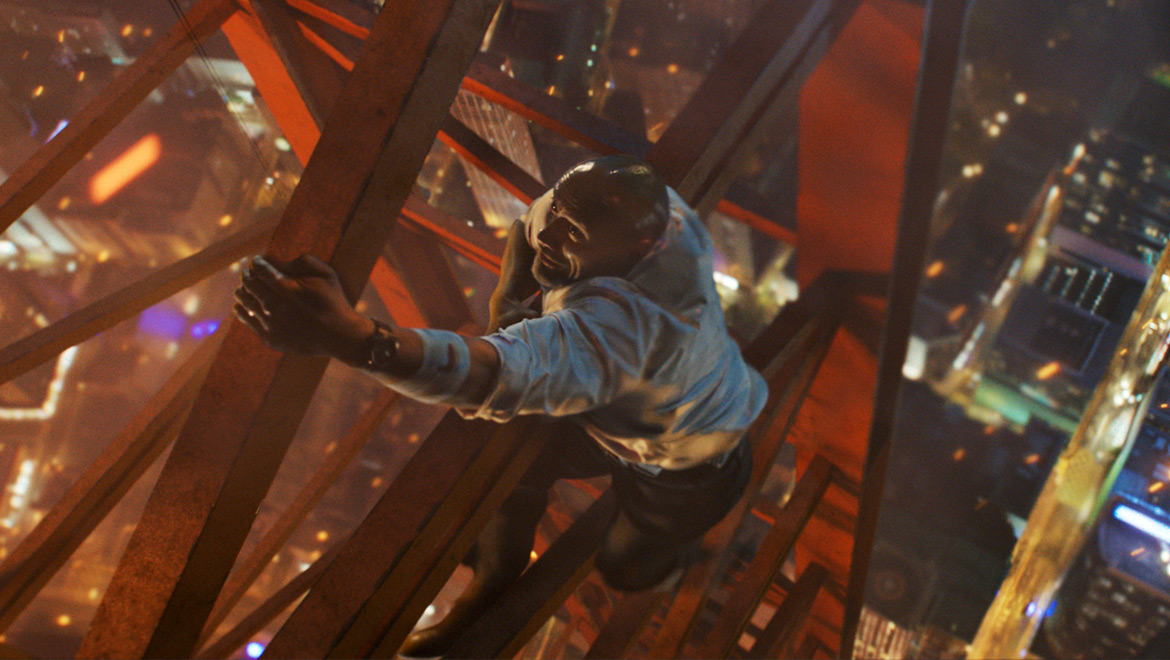 In the battle of Dwayne Johnson versus computer-animated monsters, the monsters reign supreme. Hotel Transylvania 3: Summer Vacation, the third in Sony's highly successful animated monster comedy franchise starring Adam Sandler, arrived at #1 for the weekend with a gross of $44 million. That's not exactly a huge surprise given that this is about the average opening take of the previous films. While the movie still has an $80 million budget to climb, it may very well have the legs to keep going for the rest of the summer.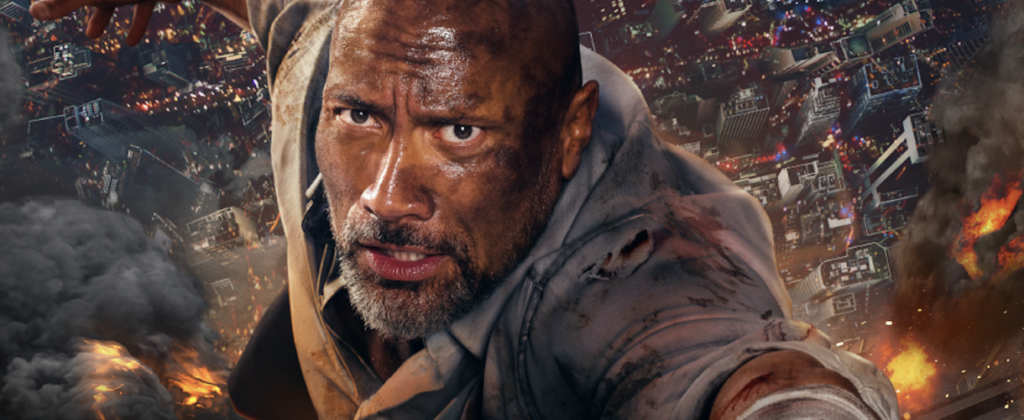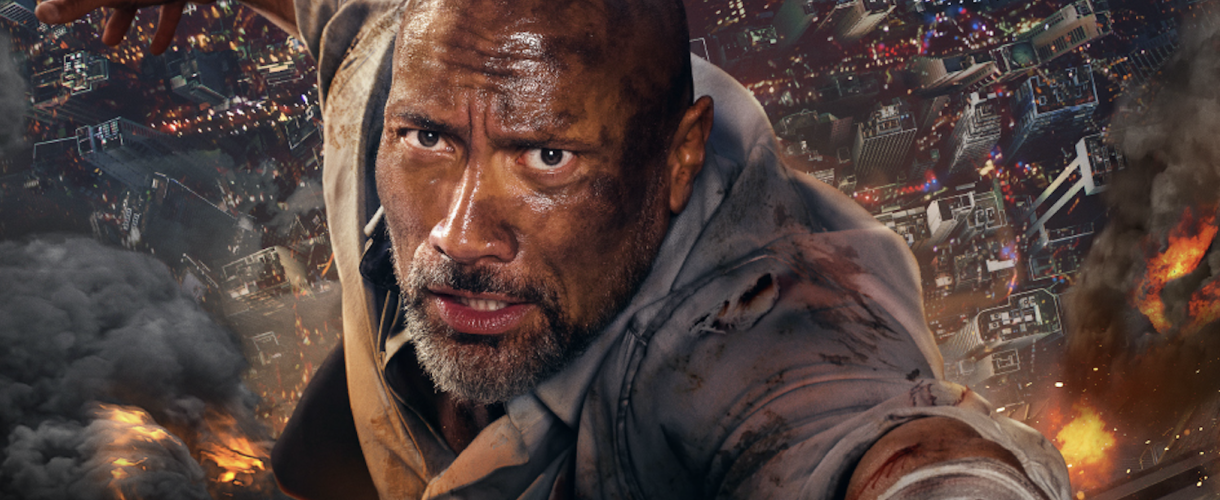 Not so strong for a summer debut was Skyscraper, the Die Hard style action picture starring Dwayne Johnson. While Johnson is usually a huge draw, the movie only made a pitiful $25 million over the weekend, placing it at #3 in the top 10. Given the $125 million budget and the lukewarm reception, it's doubtful the film will remain in the top 10 for very long.
While Ant-Man and The Wasp had a stellar debut last week, it's certainly showing signs of ramping down quickly. As the third Marvel Cinematic Universe movie of the year, the superhero sequel took a 62% drop, making only $28.8 million over the weekend, with a domestic total sitting at $132 million. Not a terrible amount but certainly a big step down from the heftier takes of Avengers: Infinity War and Black Panther.
Incredibles 2 is still lingering and still holding onto that mantle as the most successful animated movie ever made. In its fifth weekend, the movie made another $16 million to boost its domestic total up to $535 million. With its worldwide total of $856 million, it may well pass a billion if it has a steady descent that is very likely given the movie having the lowest drop of the top 5.
And it's a delightful surprise in the top 10 is the surreal comedy Sorry to Bother You, expanding in its second weekend into 800 theaters. From that small debut, the film made $4.2 million to bring its total to $5.3 million. Whether it will stay in the top 10 or expand further depends on the good word of mouth of which the film already has plenty of.
View the full top 10 list below:
Hotel Transylvania 3: Summer Vacation ($44,100,000)
Ant-Man and The Wasp ($28,840,000)
Skyscraper ($25,485,000)
Incredibles 2 ($16,220,000)
Jurassic World: Fallen Kingdom ($15,515,000)
The First Purge ($9,130,000)
Sorry to Bother You ($4,258,000)
Sicario: Day of the Soldado ($3,850,000)
Uncle Drew ($3,225,000)
Ocean's 8 ($2,910,000)
Next weekend will be a three-way battle of assassins, musicals, and online killers. Equalizer 2, the sequel to the 2014 thriller with the returning Denzel Washington, will hit over 3000 theaters. Mamma Mia: Here We Go Again!, the sequel to 2008's movie adaptation of the power stage musical, will be debuting in 3200 theaters. Unfriended: Dark Web, the chilling sequel to the horror film taking place entirely in desktop windows, will also be premiering in 1500 theaters. Given the staggering popularity of the musical, it's fair to say that Mamma Mia might take the weekend if its fans are willing to go with it again.
Equalizer Edges Out Mamma Mia for Sequel of the Weekend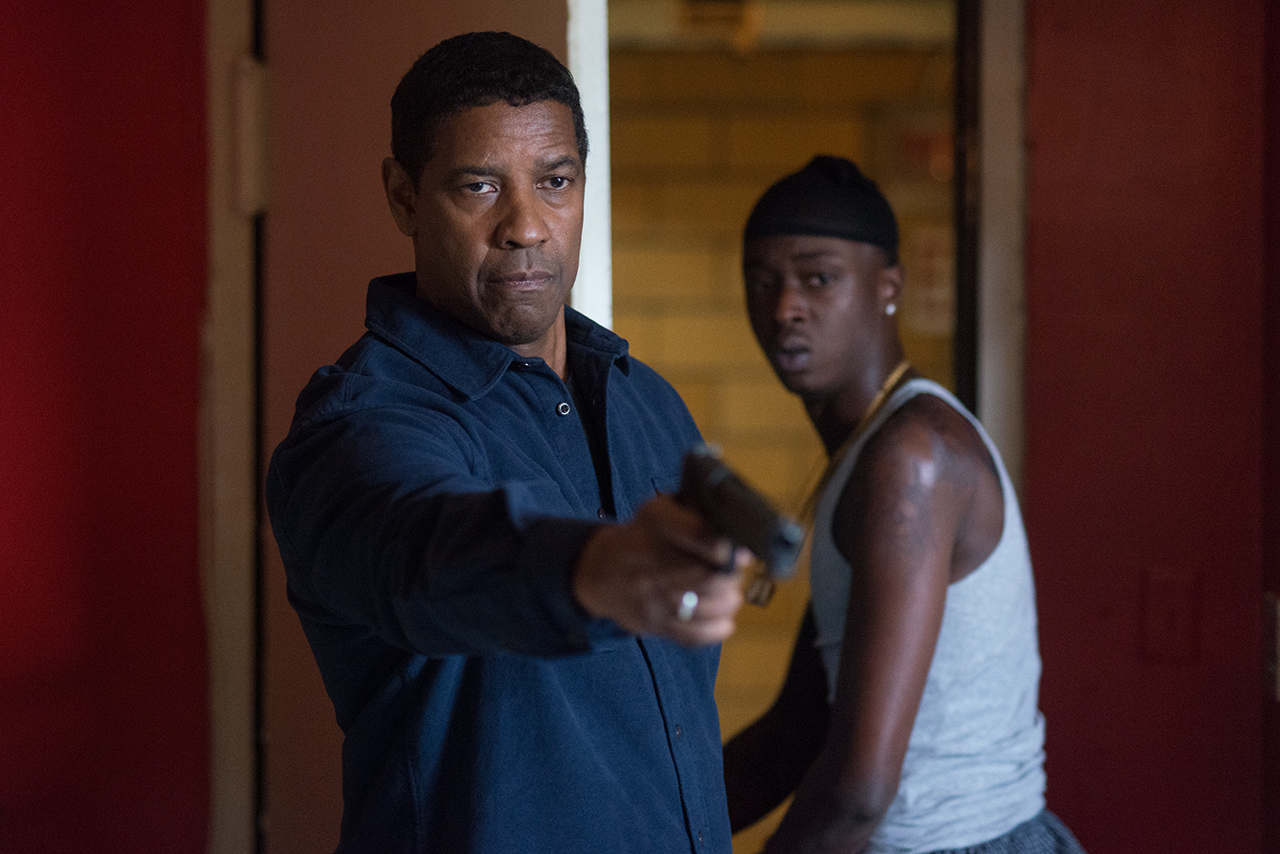 Two sequels battled it out for the top slot of the weekend and it was a very close call. The Equalizer 2, the action-thriller sequel to the 2014 film featuring the returning Denzel Washington, grossed a small $35.8 million. While that may seem like a pitiful debut for a summer action romp, consider its competition of Mamma Mia: Here We Go Again! The sequel to the 2008 romance musical based on the Broadway hit brought in $34.3 million. We'll have to wait for the actuals as it may be too close to call but the estimates are calling Equalizer the winner. But considering Equalizer 2 had a budget of $62 million and Mamma Mia: Here We Go Again a $75 million budget, neither are exactly big winners. Even though it only came in at #9, the real winner is Unfriended: Dark Web, the social media horror sequel, bringing in only $3.4 million for its debut but easily clearing its small $1 million budget.
Slowly becoming a winner for Sony is Hotel Transylvania 3: Summer Vacation, the animated monster comedy with the voices of Adam Sandler and Selena Gomez. In its second weekend, the film has made $23 million, raisings its domestic gross to $91 million and clearing its $80 million budget. Disney is still struggling to keep Ant-Man and the Wasp afloat, as its third weekend has only brought in $16 million, with a modest domestic gross $164 million, tiny compared to Marvel's recent giants of Black Panther, Avengers: Infinity War, and Deadpool 2.
Disney can't be too worried, however, as Incredibles 2 continues to remain firm in the top 10 as one of the most successful animated films of all-time. Now in its sixth weekend, the animated superhero comedy has brought in $11.5 million for the weekend, placing its huge domestic total at $557 million. Still dominating worldwide is Jurassic World: Fallen Kingdom, the dinosaur action-adventure epic starring Chris Pratt, even though its domestic total is only sitting at $383 million after bringing in $11 million for the weekend.
The biggest loser for the weekend is by far Skyscaper, the action epic starring Dwayne Johnson and a very tall building on fire. After one weekend, the film has taken a 56% drop, sending it all the way down to the #7 spot with a weekend gross of $10.9 million. Considering its domestic total of $46 million and a budget of $125 million, it's not looking for good for the usually reliable box office success of Johnson.
View the full top 10 below:
The Equalizer 2 ($35,825,000)
Mamma Mia: Here We Go Again! ($34,380,000)
Hotel Transylvania 3: Summer Vacation ($23,150,000)
Ant-Man and the Wasp ($16,126,000)
Incredibles 2 ($11,520,000)
Jurassic World: Fallen Kingdom ($11,005,000)
Skyscraper ($10,960,000)
The First Purge ($4,980,000)
Unfriended: Dark Web ($3,495,000)
Sorry to Bother You ($2,823,000)
Next weekend will find Tom Cruise versus DC superheroes. Mission Impossible: Fallout, the sixth in the action franchise starring Tom Cruise, will premiere in 4,000 theaters. The animated comedy Teen Titans Go! To The Movies, a theatrical adaptation of the TV show based on the DC Comics superheroes, will be arriving in over 3,000 theaters. The numbers are working in Mission Impossible's favor but Teen Titans may not be far behind for the weekend to take the #2 slot.