Movie Review: 'Everything, Everything' is Forgettable Forgettable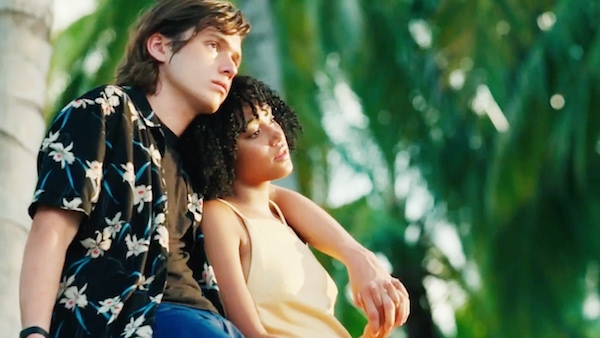 [dropcap]"I[/dropcap] love you."
"I loved you before I met you."
-Actual dialogue from Everything, Everything
The two teenage leads of this typical Bubble Boy drama could make a great couple if only they had a script. J. Mills Goodloe's screenplay, based on the best-selling novel by Nicola Yoon, gives them plenty to do, but nothing to say. Here are two kids who have spent most of their lives as outsiders and find themselves at a loss for words when they run off to the beach. The longer they spend loving each other, the less they have to say. They have to say they love each other out loud so many times that if the movie went on any longer they'd be making unintelligible baby noises in between their kissing.
Before Everything, Everything careens into a corner of uninspired writing, it begins with likable enough characters. I liked Amandla Stenberg in the role of the quietly passionate Maddy, a teenager with a blood disorder that prevents her from leaving her sterile house. It sucks being perpetually grounded by your disorder, but there's plenty for this trapped girl to do in her surprisingly nice-looking home. Her mother, played by a quietly shrewd and emotional Anika Noni Rose, has done her best to design the interior to reflect the outside world with plenty of glass windows, nature-looking wallpaper and a wall of rocks that water can stream down.
Maddy spends her days reading books and designing architecture models. Online, she posts reviews of the books she read, but the most we see or hear of her writings are that of punchlines and spoiler warnings. For all we know, that could be the full extent of her reviews, considering not much of her book smarts will come into play for this script.
Her desire to leave increases when the cute looking boy Olly (Nick Robinson) moves in next door. They form a classic relationship from their bedroom windows, complete with tossing small rocks at the window for attention. It's easy to fall for a boy who can find so many ways to make a girl laugh with a bunt cake as a prop. Maddy's mom won't let such a boy in the house, but mom can't stay home all day. The friendlier nurse Carla (Ana de la Reguera) is much easier to convince to allow Olly in for a visit, agreeing only to such a meeting if there is no touching. Of course, this rule was made to be broken. As will the rules of not exiting the house and running away with a troublesome boy. The laws of this teen drama subgenre have preordained it.
Related: Movie Review: 'Alien: Covenant' Is Bloody, Intense & Thought-Provoking
But I didn't mind the movie treading down the familiar road once more as long as it didn't annoy or present contriving plot twists. This typical formula went down a little smoother with a more easygoing pace and tone to Maddy and Olly becoming a couple. There are no overly absurd moments of forced drama or terrible jokes. For the first act, the movie is mostly soft and gentle, passively letting the viewer in on Maddy's comfy inner world. There are even some nice set pieces where the typically boring scenes of reading text messages is replaced with a virtual environment of Maddy's imagination inside her architecture models. I didn't even mind that Maddy had to hold the audience's hand for explaining why there's an astronaut in all of her models and visions.
Read more for the rest of the Everything, Everything movie review:
"Dragon" Continues To Soar, "Funeral" Close Behind, "Green Book" Back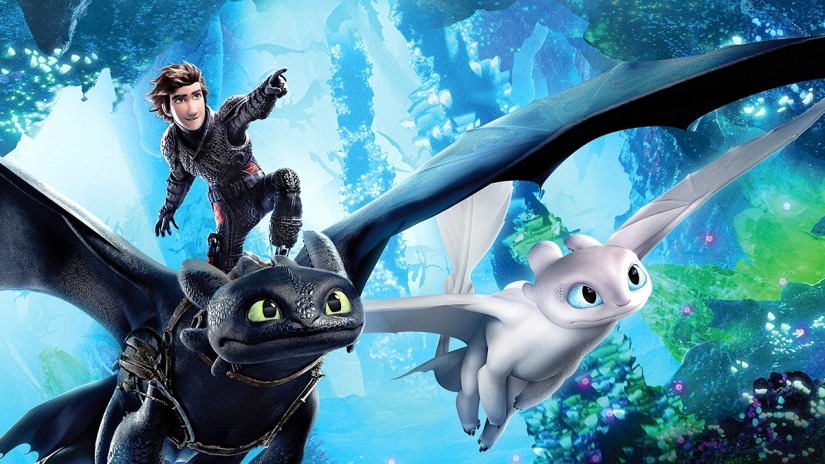 With little competition for the weekend, How to Train Your Dragon: The Hidden World, the third in the animated fantasy saga, was able to secure the box office once more. In its second weekend, the animated epic made $30 million to push its domestic total to $97 million. So far the film has done about the same as the previous film and is on track to stay in the top 10 for a few more weeks in March.
Debuts this weekend were small with one big exception. Tyler Perry's latest Madea film, A Madea Family Funeral, naturally made a relatively big splash with its dedicated audience. Starting at #2, the film made $27 million for its first weekend. No word on the budget yet but it's most likely on a budget as most Tyler Perry productions are, so it's safe to call this a success, especially for debuting with a box office so close to Dragon.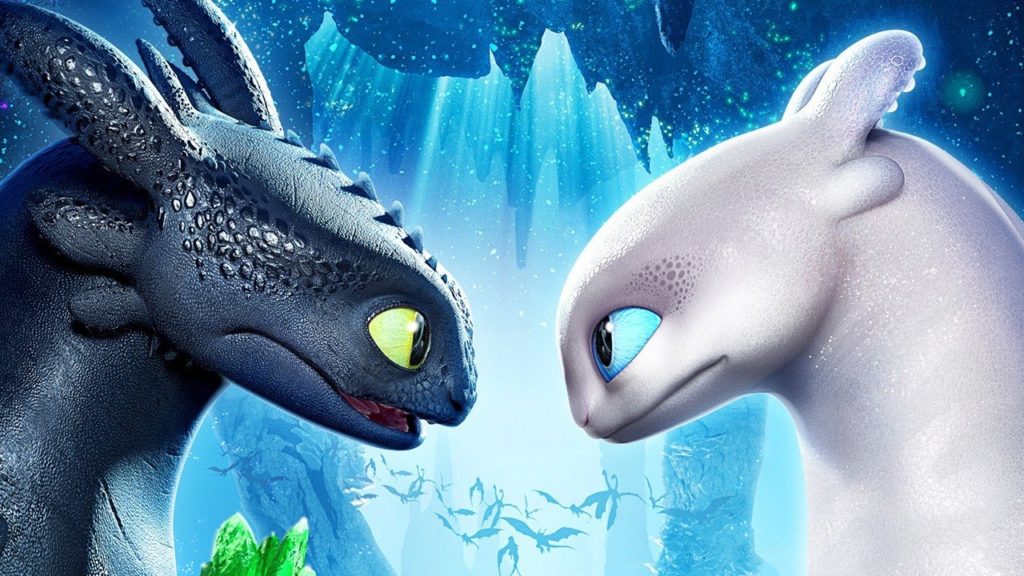 The rest of the premieres were not as strong at all. Greta, the new thriller starring Chloe Moretz, debuted all the way down at #8 with $4.5 million box office. To be fair, however, the film was in a constant battle for its spot as three other films also reported earnings around $4 million for the weekend. Of note, Green Book, fresh off winning the Academy Award for Best Picture one weekend ago, splashed back into more theaters to arise even higher in the top 10 with its domestic total now sitting at $73 million. Don't count on it remaining there long as bigger blockbusters will be swooping as we plow through the last remnants of winter movies.
Check out the full listing of the top 10 box office weekend results below:
How to Train Your Dragon: The Hidden World ($30,046,000)
Tyler Perry's A Madea Family Funeral ($27,050,000)
Alita: Battle Angel ($7,000,000)
The LEGO Movie 2: The Second Part ($6,615,000)
Green Book ($4,711,000)
Fighting With My Family ($4,691,284)
Isn't it Romantic ($4,645,000)
Greta ($4,585,000)
What Men Want ($2,700,000)
Happy Death Day 2U ($2,516,000)
Next weekend is once again all about Marvel as their latest superhero solo film, Captain Marvel, will be appearing in 4,100 theaters.
Review: "Captain Marvel" is a Solidly Sensational Sci-Fi Adventure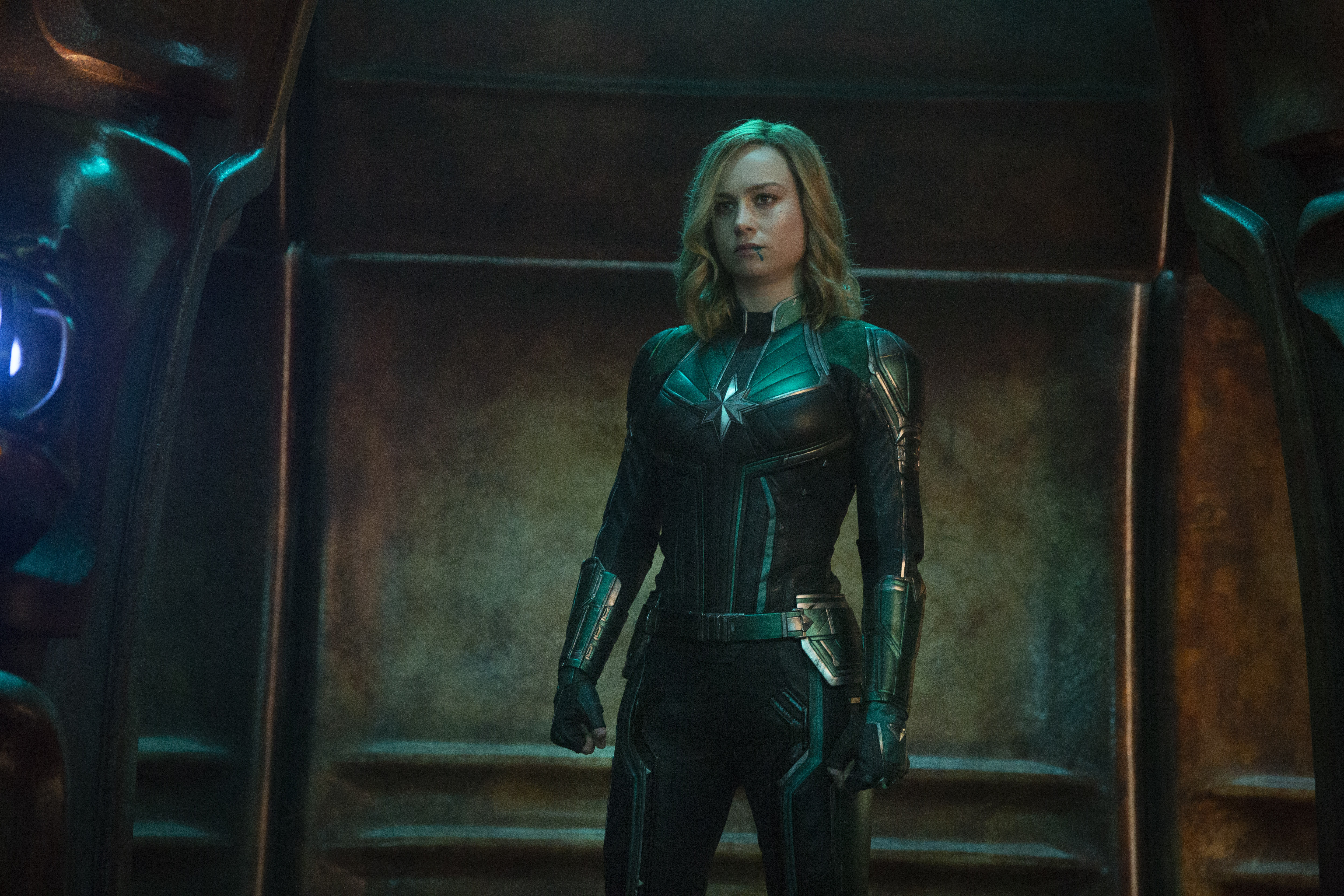 Captain Marvel joins the ranks of the Marvel Cinematic Universe in a much different way. She slides into the MCU via a twisty sci-fi adventure of the 1990s, before the Avengers were formed. And though the film does serve as a strong bridge picture that answers a few more questions about the Marvel universe, the film quickly becomes its own thing and gives its hero a real identity as the powerful addition to the superhero ensemble.

Brie Larson plays Carol Danvers, a woman not sure if she's a human pilot of Earth or a soldier of the Kree empire's Starforce. There's little time to explore these conflicting visions she's having when there's special energy powers to control and a war being waged against the shape-shifting Skrull alien creatures. A detour to 1990s Earth gives her a bit of time to find out more while also hunting down some more Skrulls, leading to some interesting scenarios when combatting aliens that could look like old ladies.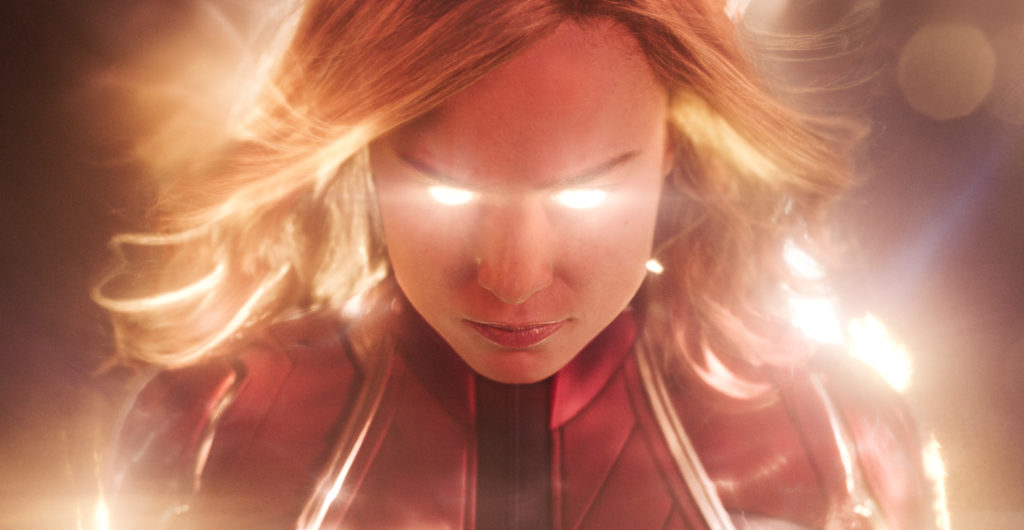 Carol's landing on Earth leads to treading down familiar Marvel timeline territory as well as evoking plenty of dated 1990s bits. What started drawing me into the picture was how the film holds itself back from the obvious. The 1990s setting is used for some gags of video stores and Windows 95, sure, but never goes the extra mile of becoming an aggravating reference fest, keeping a certain vibe the way Guardians of the Galaxy embraced the 1970s and 1980s. And just like that film, there's a nostalgic soundtrack to boot, with choice tracks for just the right cue.

Samuel L. Jackson pops up in the film as a younger Nick Fury with his two eyes still intact. He teams up with Carol in her intergalactic spy adventure and thankfully never goes to the booming lengths he was known for that decade. And the filmmakers could have easily made this younger Fury go full Die Hard 3 or Pulp Fiction but he never does, always keeping that cool persona he has been known for in the Marvel Cinematic Universe.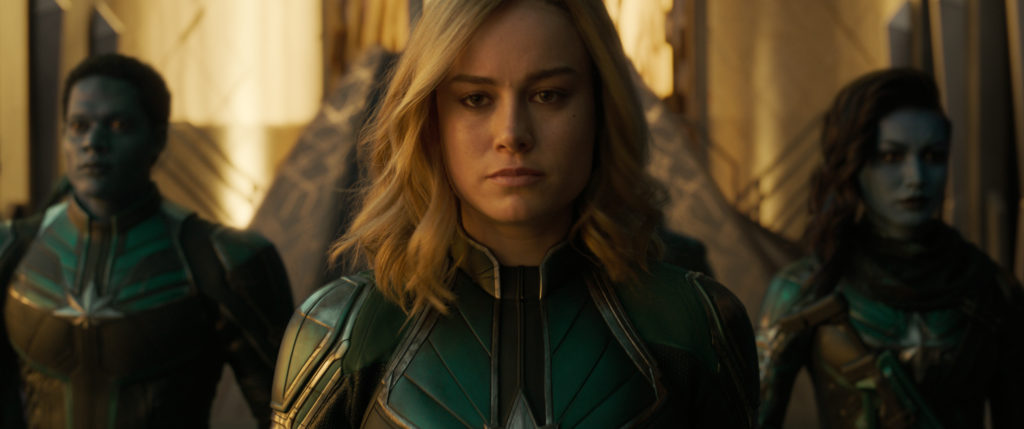 But the one aspect that is never shunned and built up grandly is the aspect of female empowerment. Danvers is established as a woman who doesn't have a clear identity or mindful nature of galactic politics and has to build herself up when she realizes she may be a very powerful pawn in a big game of intergalactic chess. Her memories are that of always being told to back off from non-traditional activities for girls and, sure enough, she rises up to become the smirking and energy-shooting hero when the final piece of her character puzzle is pieced together. It's just unfortunate that the film spends so much time doing the building amid a twisty sci-fi spy story that Brie never gets a moment to shine as brightly as she could, despite a very enthusiastic third-act closer.

If we're being blunt, no, Captain Marvel doesn't quite have the same gravity to be a cultural milestone of a comic book movie. Where others have pointed to Black Panther as not the first the most insightful and cultural of black-led superhero movies, I doubt many will look towards Captain Marvel as the grandest of female-led comic book movies, making its motives known with the power and subtlety of a supernova. But, in terms of what the film is aiming towards, it doesn't have to prove anything to anyone and that's perhaps the point. I just wish that Captain Marvel's astounding powers to destroy starships and aliens had a much bigger punch for a picture that wants to obliterate the glass ceiling and merely cuts a narrow hole within the MCU. It's a nice hole, mind you, and still weaves a capable and compelling sci-fi adventure with a surprisingly more engaging finale than most Marvel solos.

"Alita" Fights For First, Romance and Horror Behind in Box Office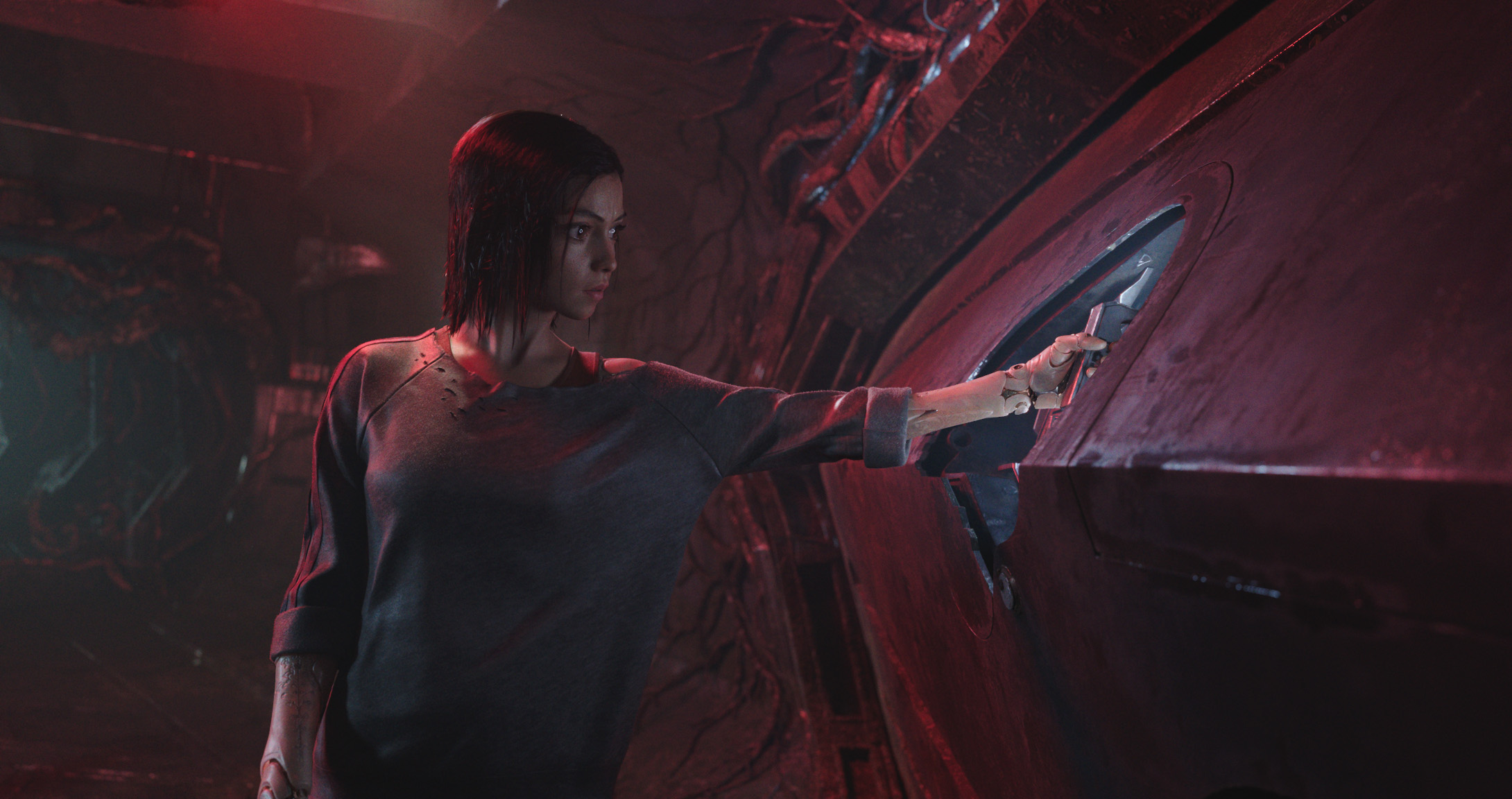 Valentine's Day weekend wasn't exactly the weekend where the romantic comedy took the top spot. But, surprise, the top spots were taken by a sci-fi action picture and an animated comedy about toys. #1 for the weekend was Alita: Battle Angel, the cyberpunk tale based on the manga and directed by Robert Rodriguez, premiering to a debut of $27 million. Though at the top spot, the film cost $170 million so it remains to be seen how well the film will do over the course of the next few weeks when it goes up against other blockbusters.
At #2 in its second weekend is The LEGO Movie 2: The Second Part, the animated sequel to the 2014 surprise hit, making another $21 million. Though not terrible for its second weekend, the film has only made $62 million so far, way less than the previous film. It, too, remains to be seen if it can weather the storm of new films on the horizon.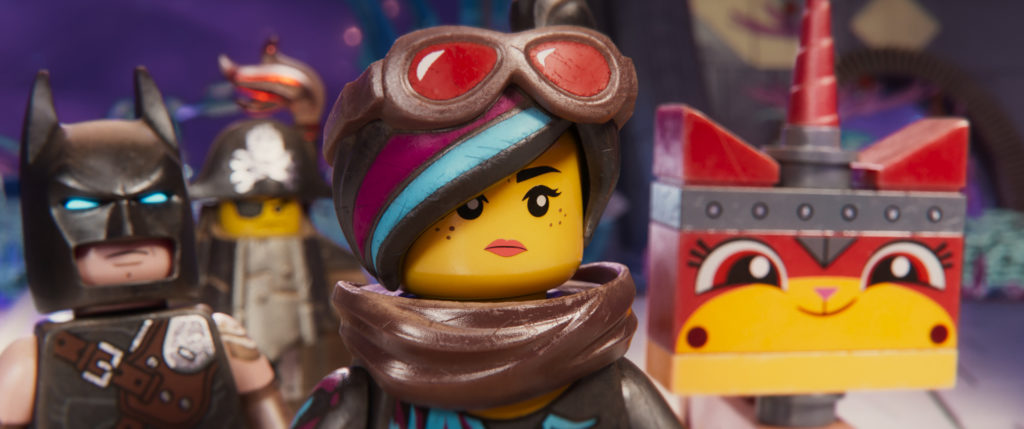 We now come to the romantic comedy for the weekend, Isn't It Romantic, a satire on rom-coms starring Rebel Wilson. Debuting at #3, the film made $14 million, not as strong even when considering that it debuted on the 13th for a box office total of $20 million. The other new film, Happy Death Day 2U, didn't fare much better with an early debut and a weekend total of $9.8 million. Although it should be noted that Happy Death Day 2U was a somewhat cheap production at $9 million so the film has already made its money back.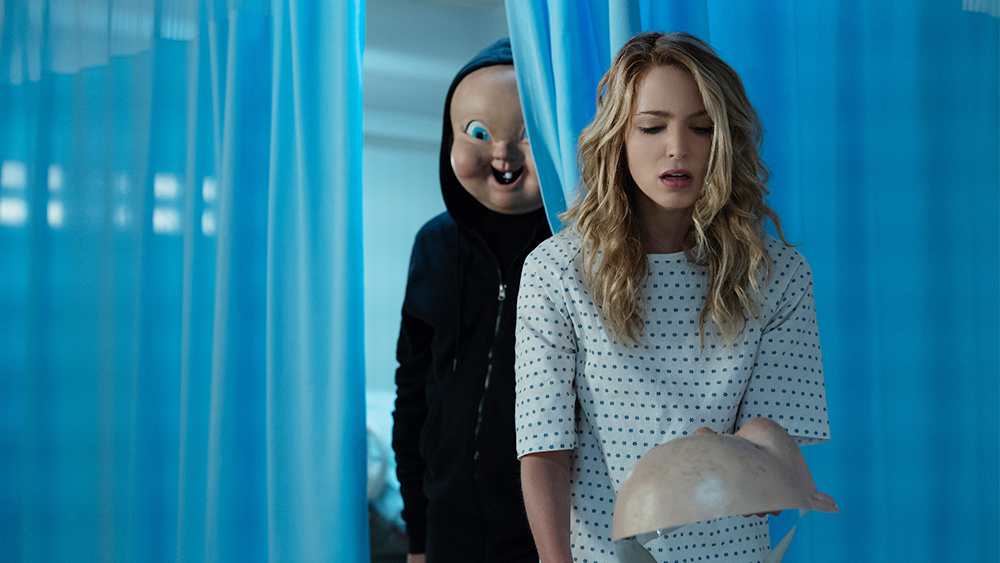 Though the box office was pretty low all around, the drops were fairly low, with the thriller Cold Pursuit and the horror The Prodigy taking the biggest drops of 45% and 46%. With the lowest drops, no surprises, were the soft dramas of The Upside and Green Book, both proving to have the legs to carry themselves over months in the box office.
Take a look at the full top 10 box office results for the weekend below:
Alita: Battle Angel ($27,800,000)
The LEGO Movie 2: The Second Part ($21,215,000)
Isn't It Romantic ($14,210,000)
What Men Want ($10,920,000)
Happy Death Day 2U ($9,816,000)
Cold Pursuit ($6,000,000)
The Upside ($5,590,000)
Glass ($3,859,000)
The Prodigy ($3,150,065)
Green Book ($2,751,000)
Next weekend is all about the dragons and warriors. How to Train Your Dragon 3, the animated fantasy adventure of the on-going saga, will hit over 4,000 theaters. Fighting with My Family, a comedy about a family of professional fighters, will debut in over 2,500 theaters.