Movie Review: 'Don't Breathe' is a Terrifying Gasp-Fest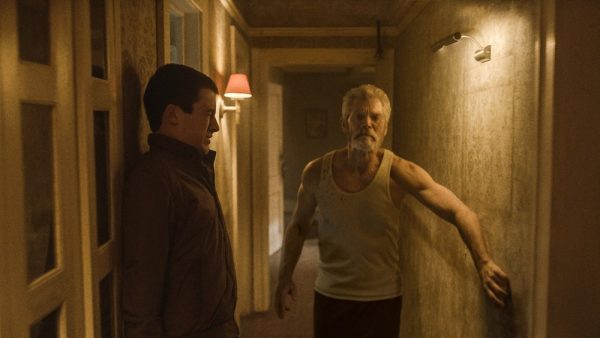 The movie review for Don't Breathe is here–Can you survive the terror without making a sound?
[dropcap]H[/dropcap]orror film Don't Breathe has all the thrills of a haunted house picture, sans the supernatural elements. There are no ghosts, zombies, vampires or boogeymen that pop out of the shadows to slaughter their victims.
The scariest force in the movie is Stephen Lang, best known as the muscle-bound colonel from 2009's Avatar. Even with the handicap of being a blind veteran, he's still a terrifying force that could beat the piss out of any living thing in his way. And with the addition of a guard dog, he's the ultimate slasher villain, putting all those knife-wielding masked killers to shame.
Lang's character becomes the latest target of a young criminal trio: the security cracking Alex (Dylan Minnette), the small-space-crawling Rocky (Jane Levy) and the brainless gangster muscle Money (Daniel Zovatto). After small acts of robbing houses for goods they can sell, they receive word of a massive pile of cash stashed away in the blind man's home. If they can pull off this heist, they'll be set for life and can finally move out of the dumps of Detroit.
A couple of them have their reasons for desiring an escape and are clearly not just in it for the greed (at least Alex and Rocky are not). While they do some research on scoping out the house, they are not prepared for the blind man to be so brutal and crafty with his house of horrors.
For the majority of the picture, it's a survival game of the blind veteran gone mad versus the ill-prepared thieves. When the blind man whips out the gun, everyone attempts to be quiet in hopes that they won't be noticed. When he starts firing, they scurry towards dark closets and dash into vents, hoping they won't be caught as they fear for their lives. But who do you root for in this bloody battle?
At first, it's easy to side with the blind guy defending his home from intruders that want to rob him blind (literally). But as the intruders start venturing deeper into the house and the basement, they discover this man's warped secret life and that he's not the feeble disabled resident they thought him to be. Despite being blind, he's well armed and capable enough to lock the thieves in the house, listen for their position, track them through the halls and beat them to a pulp.
Director Fede Alvarez takes this relatively simple premise and shoots it with a keen eye. When first entering the blind man's house, Alvarez takes us on a tour where the camera pans around every room, every door and every weapon. He gets most of the visual exposition out of the way with solid camera movement and builds the anticipation for when the violence will erupt.
Prior to the break-in, Alvarez additionally pieces out information about these characters by showing more than telling. With one simple scene and no dialogue, we learn that Alex's dad is an employee of a security organization, explaining how he has access to house keys and extensive knowledge of disarming security systems. With a few clever visuals, the tragic story behind the blind man's psychosis is revealed. Rocky's desire to run away from home with her little sister does become slightly heavy on dialogue, but rarely drags.
There are a few times where the movie becomes freaky and disgusting to an almost hilarious degree, and yet it never becomes a torture porn picture. Alvarez mentioned that this movie was a bit of a response to the criticism that his Evil Dead reboot was too bloody. And he appears to have done just that with a movie that is low on blood, but overflowing with terror. He realizes we don't need to see the gory details of a blind man laying waste to intruders; the act itself is frightening enough when staged well.
Read more of this movie review to hear about Don't Breathe's one downfall:
"The Grinch" Steals Box Office, "Overlord" and "Spider" Left With Scraps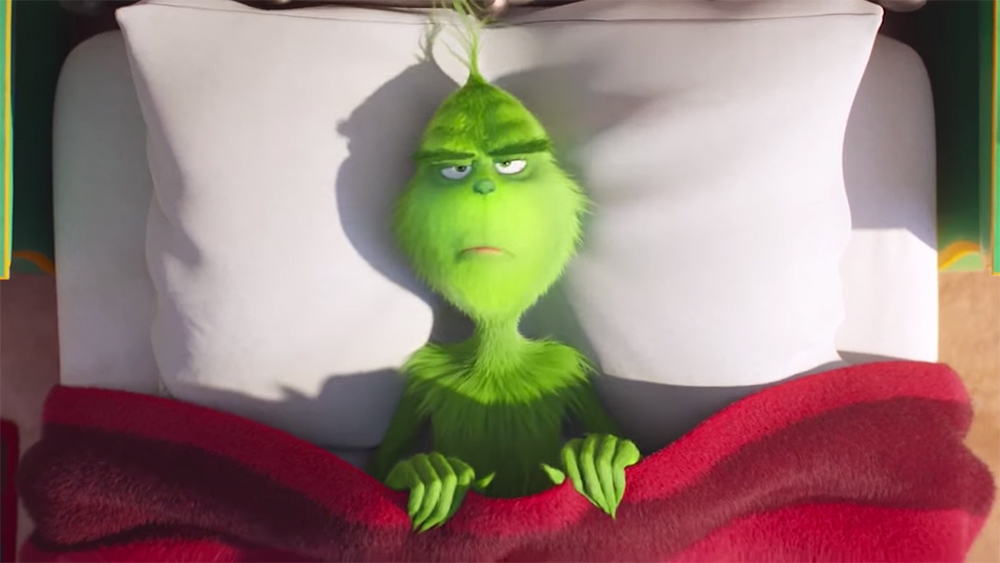 The holiday Christmas movie season starts early as it usually does in November. Just one week after The Nutcracker and the Four Realms, along comes Dr. Suess' The Grinch, the theatrical animated adaptation of the classic children's novel, helmed by Illumination Studios of Despicable Me fame. The animated comedy raked in $66 million for its first weekend, well on its way to conquering its $75 million budget as the holidays roll on. Given Illumination's track record with comedy among kids, expect the film to stick around for the next two months.
The rather high box office of Grinch stole the thunder of the other two films debuting this weekend. Overlord, a Nazi zombie action/horror romp, debuted at #3 with a domestic gross of $10.1 million, which is not exactly a strong opening for a film with a $38 million budget. But it could've been worse as The Girl in the Spider's Web: A New Dragon Tattoo Story, the action sequel to The Girl with the Dragon Tattoo, premiered at #5 with a box office take of only $8 million on a $43 million budget. Don't be surprised if you see these darker, violent films take a tumble coming into the holiday season that seeks more PG-13 genre films for the families to venture out to the theater for.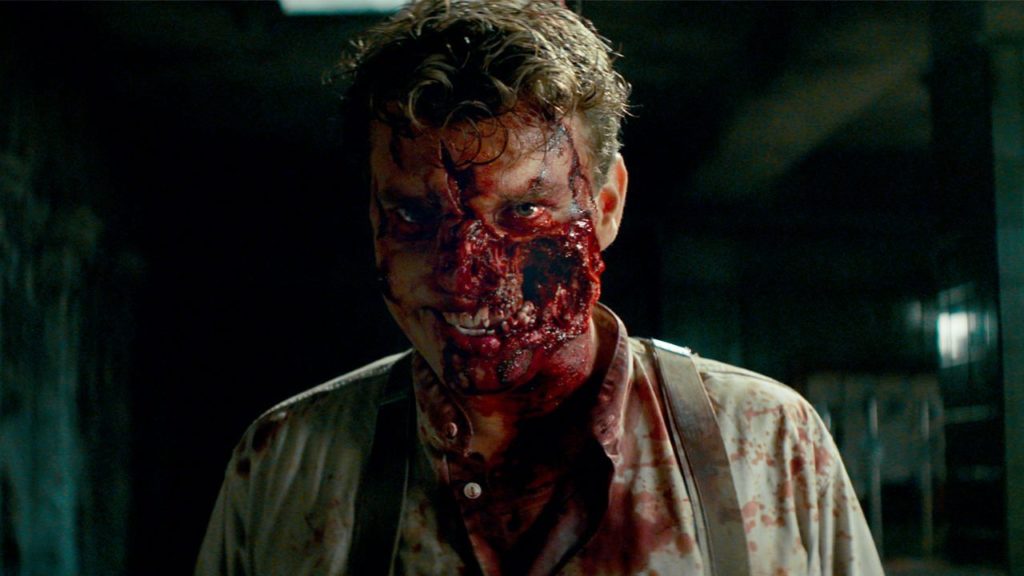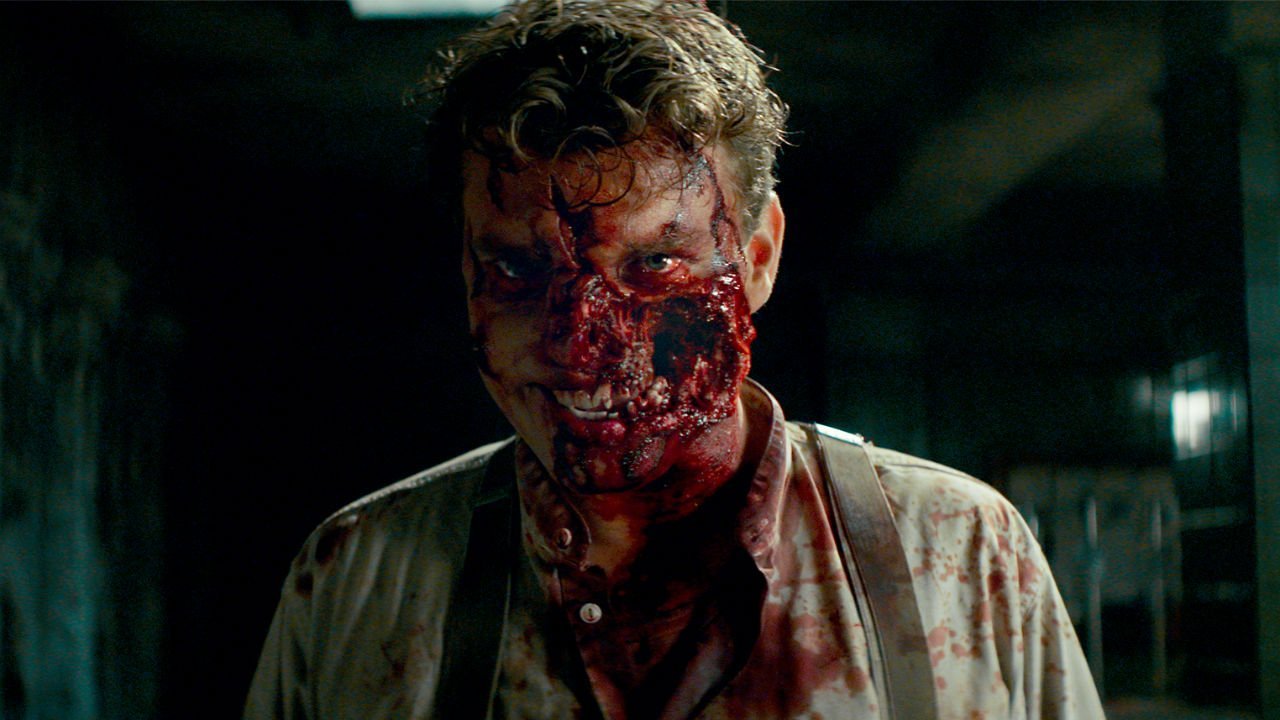 Bohemian Rhapsody, the Freddie Mercury and Queen biopic, is holding firm at #2 on its second weekend with a weekend gross of $30.8 million, bumping its domestic total up to $100 million. The Nutcracker and the Four Realms, however, isn't doing so well in its second weekend. The Disney fantasy adventure only made $9.5 million over the weekend, a 53% drop with a domestic total sitting at a meager $35 million. Not a very strong take for a Disney Christmas fantasy that cost $120 million.
It's no surprise, however, that David Gordon Green's Halloween took the biggest dip of the weekend at 64%. It's surprising the horror film is even still here at #9 in the box office, the domestic total now sitting at a very pleasing $156 million. Also holding firm once again at #10 is The Hate U Give, having made $26 million for only being in 1,100 theaters.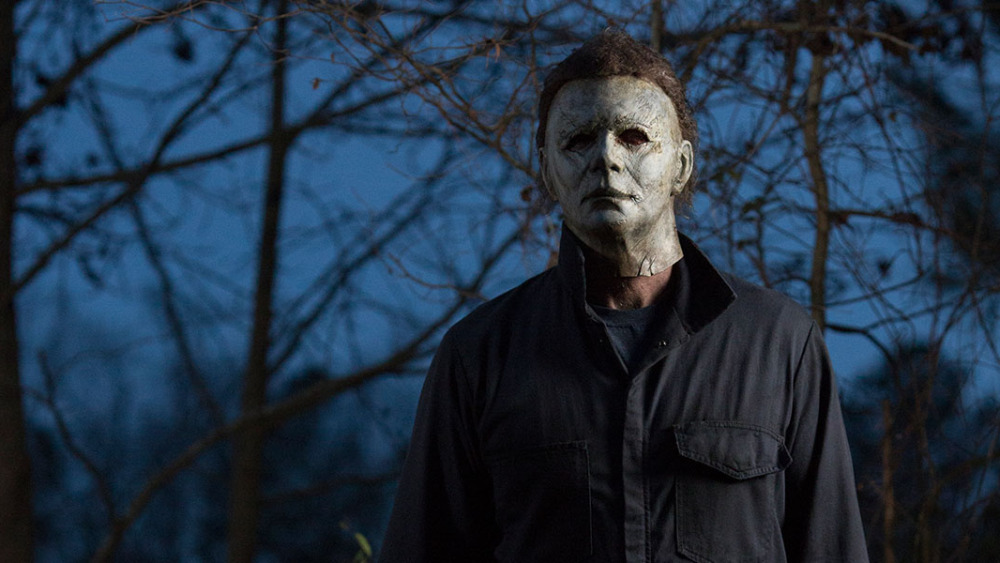 View the full top 10 box office weekend results below.
Dr. Seuss' The Grinch ($66,000,000)
Bohemian Rhapsody ($30,850,000)
Overlord ($10,100,000)
The Nutcracker and the Four Realms ($9,565,000)
The Girl in the Spider's Web: A New Dragon Tattoo Story ($8,015,000)
A Star is Born ($8,010,000)
Nobody's Fool ($6,540,000)
Venom ($4,850,000)
Halloween ($3,840,000)
The Hate U Give ($2,070,000)
Next weekend will feature magical beasts versus dysfunctional families versus women robbers. Fantastic Beasts: The Crimes of Grindelwald, the second film in the new Harry Potter spin-off series, will debut in 4,000 theaters. Instant Family, a family comedy starring Rose Byrne and Mark Wahlberg, will hit 3,000 theaters. Also debuting in 3,000 theaters will be Widows, the all-star heist picture directed by Steve McQueen and starring Viola Davis.
Review: "Overlord" is a Gritty, Gory Genre Mash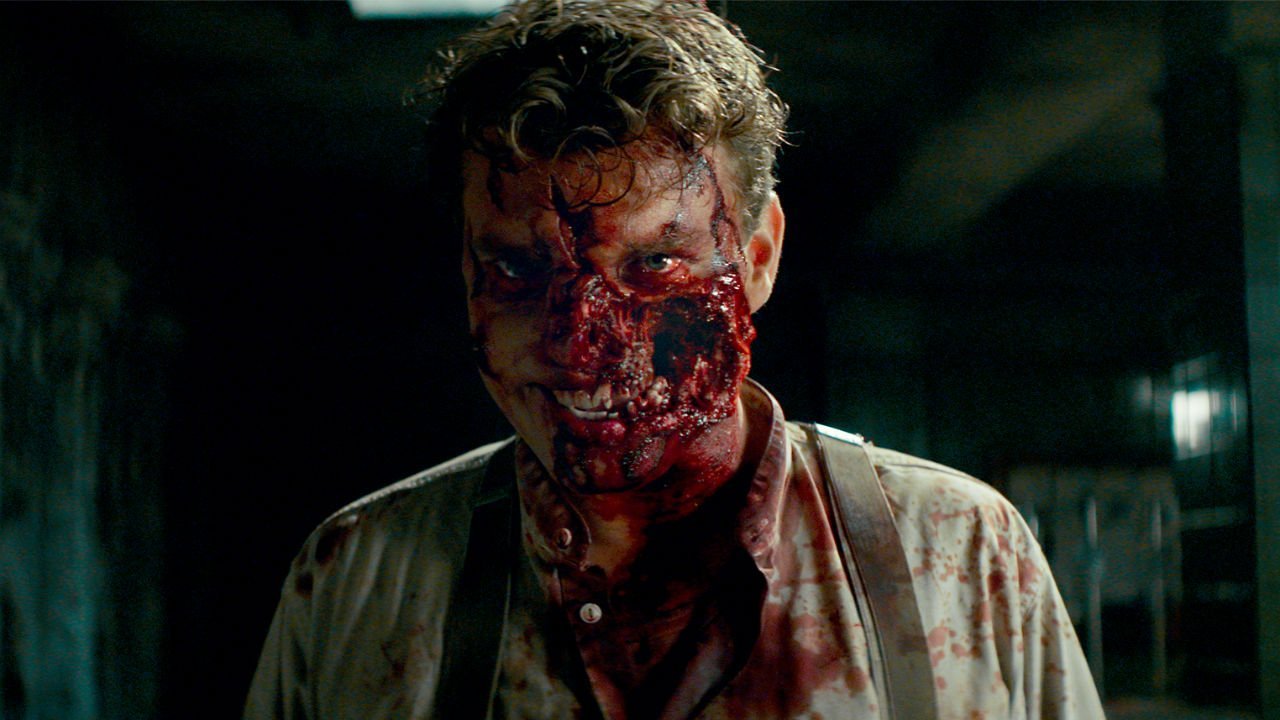 Overlord is one of those delicious genre blenders that delivers World War II action and viciously gruesome body horror into a beautifully bloody cocktail of entertainment. In the same way that From Dusk Till Dawn convinced you into watching one type of film before switching gears, so too does this war film that soon mutates into an equally as frightening tale of science experiments gone wrong. And although the subgenre of Nazi zombies is a fairly small one, this is by far one of the most fun.
Starting loud and explosive, making great use of IMAX, we're quickly thrown into the action with an interesting ensemble of soldiers tasked with taking down a Nazi control tower in French territory. Private Boyce (Jovan Adepo) is fearful of combat and reasonably so when everyone is shooting at you when making a rocky landing and losing more than half his comrades. His methods of choosing the least lethal options clashes greatly with the ruthless Captain Ford, played by a stellar Wyatt Russell, son of Kurt Russell who has that same great level of grit in his performance. Meeting up with a handful of other soldiers, they secretly make their plans in a Nazi-occupied French village to assault the tower where the Nazis have established a base.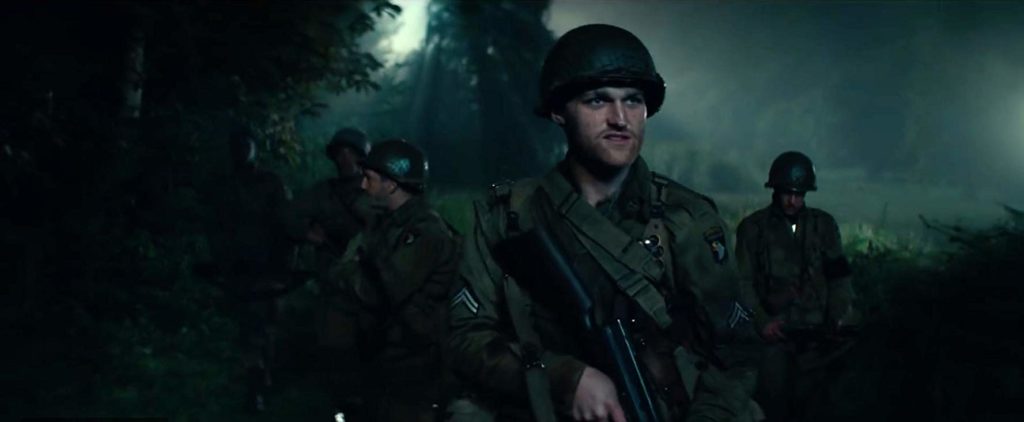 Though Boyce is prepared to take down the target, he's not prepared for what he discovers underneath the base. The Nazis have a classic mad doctor hard at work on breeding the ultimate race of super soldiers. These monsters are not ready yet and Boyce, unfortunately, happens upon the stepping stones of mangled corpses, howling undead, and decapitated heads begging for death. Of course, this is all helmed by a nervous mad scientist, Dr. Schmidt (Erich Redman), and a sneeringly sinister overseeing Nazi Officer Wafner (Pilou Asbæk).
While the Nazi experiments are in desperate need of improvement, Overlord shoots straight for the guts with gusto when it comes to the action and terror. The US soldiers are portrayed as a lot of colorful characters, including the nasally joking Tibbet (John Magaro) that provides vital comic support. The Nazis are seen as unhinged evil, never wasting an opportunity to shoot a civilian in the streets or rape a woman when she is cornered. And the monsters all feel like brilliant works of terrifying body horror, where necks snap open and chunks of flesh fall off the face. Consider how when the French civilian of Chloe (Mathilde Ollivier) gets in on the action; she quickly goes from fearful sister looking after her ailing aunt to a flamethrower-touting badass.
But what's most remarkable about all this is how it never feels the need to blatantly wink with its theatrics, shying away from trying too hard to seem badass. This movie is badass and it knows enough not to amp up the humor when setting undead zombies aflame or watching someone's body contort in unnatural ways. The tongue is buried firmly in cheek, chewing on its meaty set pieces of blood and explosions to stand firm without a knowing nod to the audience. Such earnest seems almost rare in films that want to replicate that grindhouse flavor of filmmaking.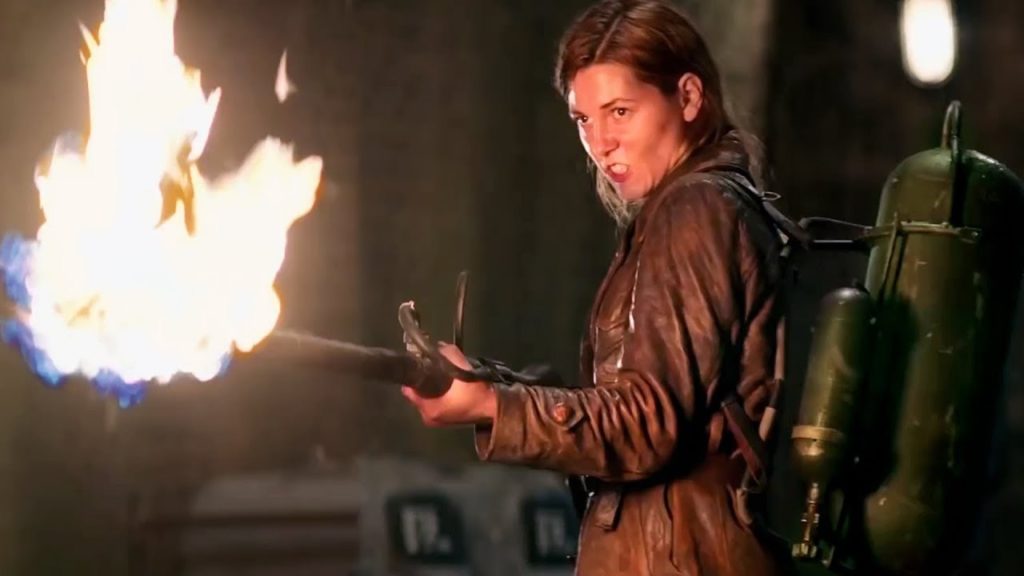 Overlord more than earns its brutal showdown of fierce fights and abundance of firey blasts, putting in all the grunt work of a capable war and horror film. With the relatively fresh direction of Julius Avery, it's a film that is smart enough to have faith in its grit of the disturbing elements from both genres that it never feels the need to spice it up too high with self-consciousness. And in its own weird way, it's serious and subtle enough that we can buy into the fantasy of a Nazi zombie story told straight with character and cunning. After all, we've already had the over-the-top angle with Dead Snow. The time has finally come for this subgenre to be taken seriously. Or about as seriously as it can be taken.
Big "Bohemian Rhapsody" Opening While "Nutcracker" Trails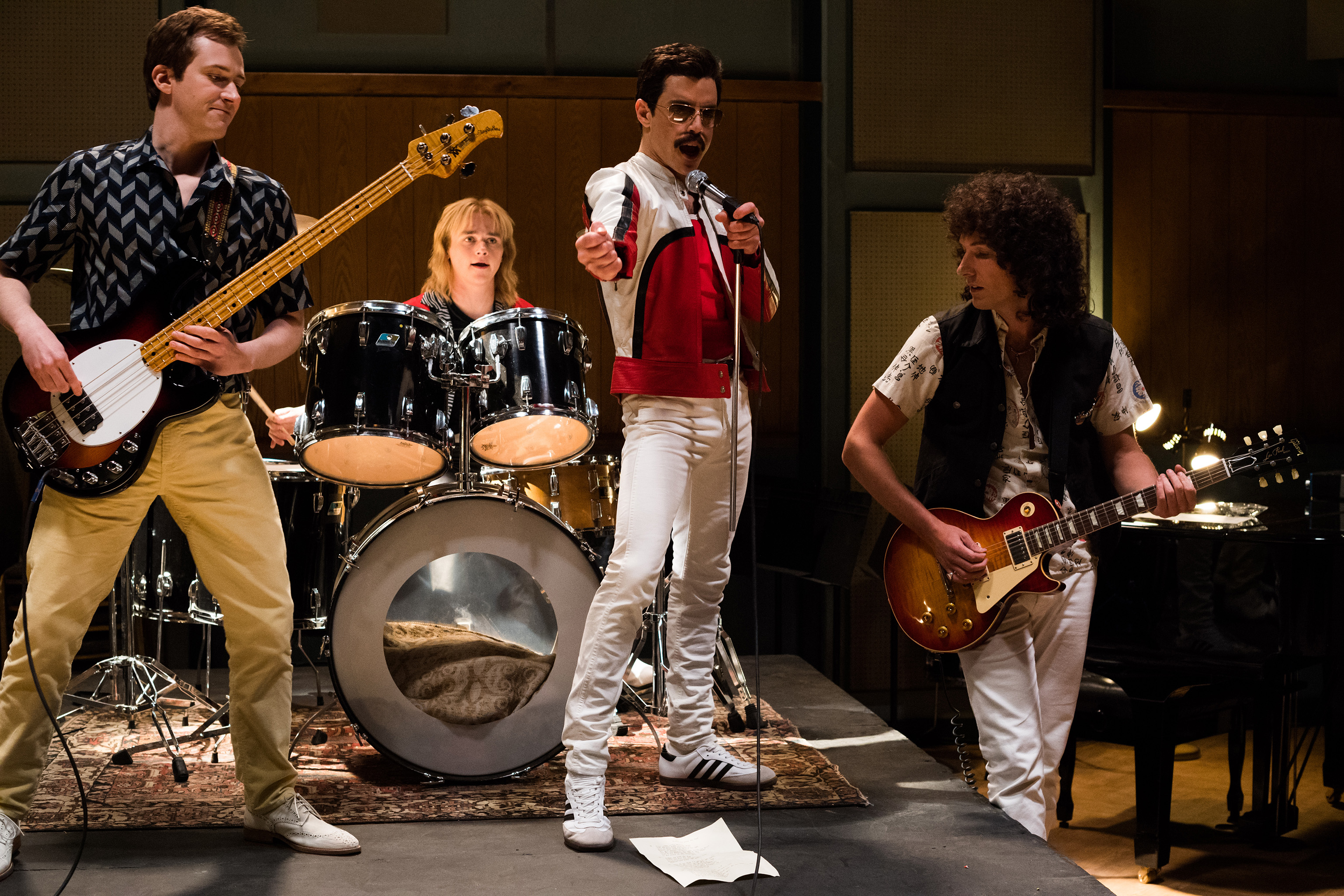 In weekend box office battle, it's Queen who is king. Bohemian Rhapsody, the Freddy Mercury and Queen biopic, came in at #1 making $50 million domestic. With a $52 million budget, this is a very successful opening for the film, despite the mixed critic reaction. Falling just behind it with less than half the take is The Nutcracker and the Four Realms, Disney's latest fantasy adventure debuting early for the Christmas season. The film did poorly with critics and even poorer at the box office, bringing in only $20 million which is not a good debut at all for such an expensive epic. Also just behind is Tyler Perry's new romantic comedy, Nobody's Fool, taking in $14 million, strangely low for a Tyler Perry movie, especially when you consider that higher budget of $19 million.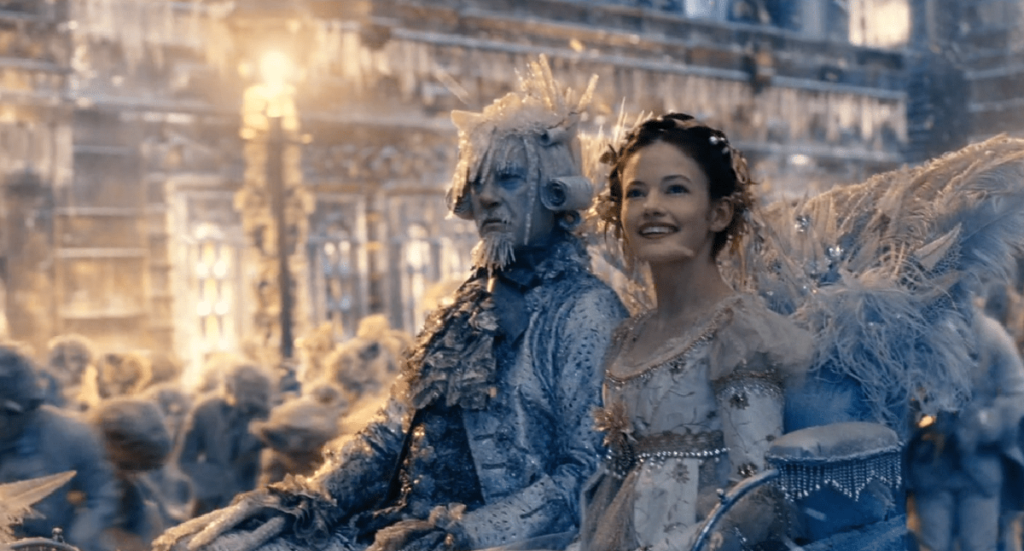 Since Halloween is over, it's natural to see that David Gordon Green's Halloween would dip in the box office and it certainly fell the lowest this week with a 64% drop. Falling sharply from #1 to #5, the film made $11 million for the weekend but it's not a huge concern given the film has already made $150 million on a budget of $10 million. Almost tying with the picture is A Star Is Born, the Bradley Cooper/Lady Gaga musical drama that has proven to be a box office darling, earning $11.1 million over the weekend with a $165 million domestic gross. And still sticking like goo to the box office is Venom, Sony's solo villain picture starring Tom Hardy, making another $7.8 million for a domestic total nearly at $200 million.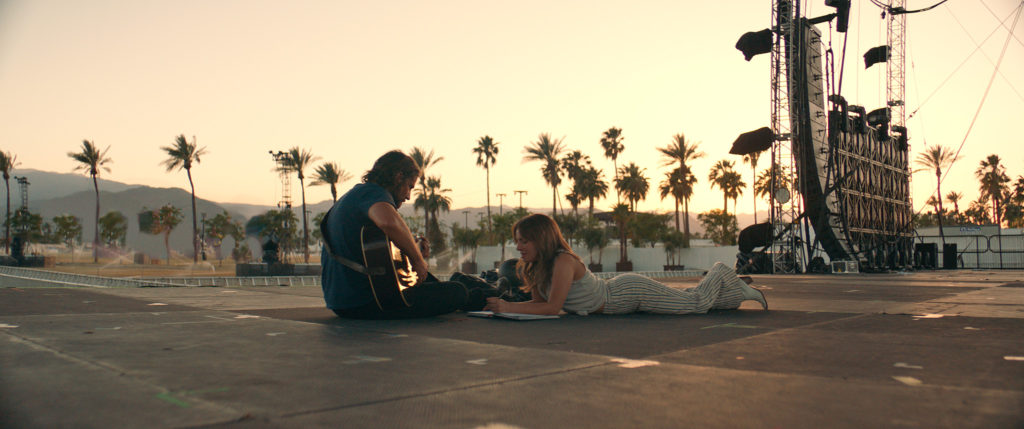 Aside from A Star is Born being the smallest drop of the weekend, it also tied for the lowest drop with Smallfoot, Warner Bros animated comedy that is proving to have modest legs to stick around. The animated film with the voices of Channing Tatum and James Cordon made $3.8 million for a $77 million domestic gross. And The Hate U Give, the racial drama, is still hanging in there at #10 with a domestic total now sitting at $23 million, rather strong for a drama that slowly rose up over the course of October.
Bohemian Rhapsody ($50,000,000)
The Nutcracker and the Four Realms ($20,000,000)
Nobody's Fool ($14,000,000)
A Star is Born ($11,100,000)
Halloween ($11,015,000)
Venom ($7,850,000)
Smallfoot ($3,805,000)
Goosebumps 2: Haunted Halloween ($3,700,000)
Hunter Killer ($3,525,000)
The Hate U Give ($3,400,000)
We hope you're ready for Christmas because those movies are going to start early. Next weekend will see the 4,000 theater debut of The Grinch, the latest animated comedy from Illumination Studios based on the classic Dr. Seuss book. But it'll have some adult competition with The Girl in the Spider's Web: A New Dragon Tattoo Story opening in 3,000 theaters (the sequel to 2011's The Girl with the Dragon Tattoo), and Overlord, a Nazi zombie action picture, opening in 2,500 theaters.