Meet the Robinsons Netflix Release
Looking for something kid-friendly to watch on Netflix this month? Look no further than Meet the Robinsons!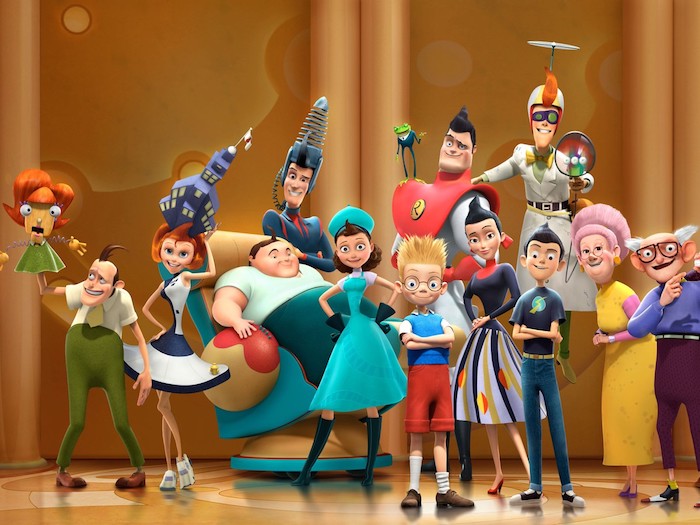 At a time when Disney's CGI animation department was struggling to rise above Pixar, Meet the Robinsons was a fantastically frenetic film that went criminally unnoticed. The film follows the orphan Lewis, a great child inventor that finds himself peering into the future to meet the family he'll grow up to have. It is perhaps a little too fast with its jokes, but still an enjoyable romp of sentient bowler hats and dinosaur henchmen. Trust me, it makes sense in the movie.
Meet the Robinsons didn't do that well with the critics–but that doesn't mean it's not worth a Netflix watch. Critics on Rotten Tomatoes gave it a 66% approval rating. However, the general consensus is that kids love it. Also, there are some adult jokes to keep the parents entertained at the same time. Sounds like the perfect Netflix family movie!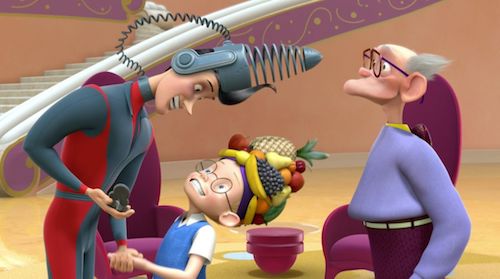 Meet the Robinsons also has a fair amount of celebrity actors lending their voices. Angela Bassett, Laurie Metcalf, Adam West, Nicole Sullivan and Tom Selleck all work their magic in this future Netflix release.
Meet the Robinsons Netflix Release Date
When can you tune into Meet the Robinsons on Netflix? There's not long left to wait. Meet the Robinsons will be on Netflix beginning on October 23, 2017.
Related: 17 of the Most Fetch Back-to-School Movies
Meet the Robinsons Trailer
If you aren't sure if you want to watch Meet the Robinsons, you can watch the trailer here.
Given that school is back in full swing, 
Meet the Robinsons 
is the perfect film to watch on Netflix to let the kids unwind a bit. The added bonus is that it's fun for the grown-ups, too.
–MovieSpoon Staff