'Kung Fu Panda 3' Stays Atop Box Office; 'Hail, Caesar!' Far Behind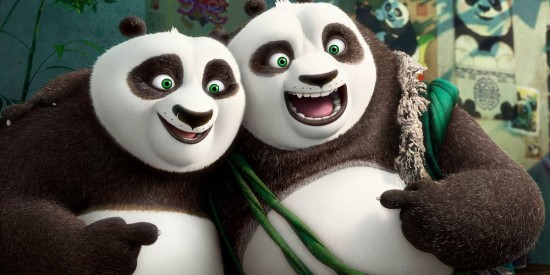 For the second week in a row a big, black and white bear was on the top of the leader board in the domestic movie market. Kung Fu Panda 3 took in $21 million over the weekend, which puts the domestic total for the plump panda (voiced by Jack Black) at $69 million over a two-week stretch. Internationally, the feature has raked in $129 million, which gives it a very plum $198 million total so far.
The New York Times reported that the animated feature, which has received an 87 percent metric from Website Rotten Tomatoes, cost $140 million to make, which means that the film has already made about $50 million ahead. That's before all the merchandising and the DVD sales roll around.
Plot, script and animation aside (it's a cleverly original plot, by the way), Kung Fu Panda 3 is helped by one of those cast ensembles that is literally too good to be true. Could you ever get this many top-tier actors into the same room? With voice roles, the actors can, literally, phone in their contributions. It allows for some brilliant casting that you might never, otherwise, see in a motion picture.
Jack Black gives voice to Po, the panda. But the film also features Dustin Hoffman as kung fu teacher Shifu, Ian McShane as the evil snow leopard Tai Lung and Angelina Joilie as the Master Tigress. Lucy Liu voices the Master Viper and the script still has room for Jackie Chan (Master Monkey), Seth Rogen (Master Mantis), and David Cross (Master Crane).
Also on the board this week, was the Coen Brothers' epic Hail, Caesar!, which earned a tepid $11.4 million, Star Wars: The Force Awakens ($6.97 million), The Revenant ($6.93 million), The Choice ($6 million), Pride and Prejudice and Zombies ($5.3 million), the Finest Hours ($4.8 million), Ride Along 2 ($4.5 million), the Boy ($4.08 million) and Dirty Grandpa ($4.04 million).
Easily the biggest disappointment for the week was Hail, Caesar!, which also has an all-star cast (Josh Brolin, Frances McDormand, Scarlett Johansson, George Clooney, Ralph Fiennes, Jonah Hill, Tilda Swinton), and reportedly cost only $22 million to make "after rebates and incentives," says The Hollywood Reporter.
The film has brilliant set pieces and a slick production that depict a fictitious Hollywood studio in the 1950s. It was also favorably reviewed, earning an 83 percent metric from Rotten Tomatoes. But the film's plot fizzles badly and ticket sales did the same.
'The Divergent Series: Allegiant' Facing Pessimistic Premiere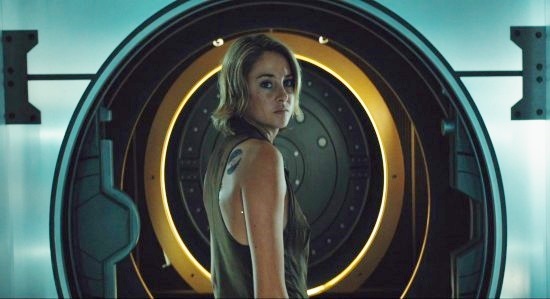 [dropcap]W[/dropcap]ith a trend of declining success for young adult movies, The Divergent Series: Allegiant may struggle to make an impact when it opens this week. As the third installment of the four-part Divergent series, the film is already facing off against general fatigue towards the story.
The story follows Tris Prior, played by Shailene Woodley, as she fights against a society that forces people to live their lives in one of five factions. The factions sort people based on selflessness, peacefulness, honesty, bravery, and intellectualism. Tris, a "divergent" who can never truly fit in one faction, must escape the now-enclosed city of Chicago to fight a battle that threatens all of humanity.
It's nearly impossible to discuss the Divergent series without referencing The Hunger Games, another book-turned-film-series that features a young female lead in a dystopian future. However, this comparison almost always puts Divergent in a bad position. The Hunger Games has consistently outperformed Divergent in both box office receipts and critic reviews.
Here's a look at the box office numbers of the two franchises:
The Hunger Games:
The Hunger Games: $408M
The Hunger Games: Catching Fire: $425M
The Hunger Games: Mockingjay Part 1: $337M
The Hunger Games: Mockingjay Part 2: $281M
The Divergent Series:
Divergent: $150M
The Divergent Series: Insurgent: $130M
Like The Hunger Games, the studio has split the final book in the Divergent trilogy into two films. It is speculated that Mockingjay being split into two parts is what caused each film to slow in performance compared to Catching Fire. If Allegiant follows suit, the film may be lucky to hit $100M in gross receipts.
Critically, odds aren't in Allegiant's favor either. Rotten Tomatoes has already given the the film a 19% "rotten" rating, and the previous films in the series didn't do any better. The first movie received a 40% "rotten" score, while the second nabbed a 29% "rotten."
Check out the trailer here and decide for yourself if you'll see the film:
The Divergent Series: Allegiant
hits theaters March 18, 2016.
– MovieSpoon Staff
Huge Release Weekend Is Upon Us
One of the biggest movie release weekends of the year is upon us with at least 15 big-budget releases set to open February 12. The leader of the pack is Deadpool, the story of a terminally ill special forces operative Wade Wilson, who is turned into a superhero – except that the greatest feature that will concern movie-goers is his wry, deadpan sense of humor.
Ryan Reynolds is reprising the role that he has already played in the 2009 feature X-Man Origins: Wolverine, although in that film Reynolds played Wilson, while Scott Adkins played Deadpool after Wilson had morphed into the superhero.
Also out this weekend will be How To Be Single, an ultra-chick flick that should be among the year's most talked about comedies. This get-it-while-you-can knee-slapper stars Dakota Johnson, Rebel Wilson, Dan Stevens and Leslie Mann.
Also due out is the Zoolander 2, the off-beat comedy franchise featuring Owen Wilson and Ben Stiller as two rival male models who seem to be stuck with a goldfish pucker as their one famous fashion look. Will Ferrell, Penelope Cruz and Billy Zane are also featured.
Going the other direction is The Final Project, the story of six college students working together on a graduation project, which is to make a documentary about a haunted house – a famous one, at that: The Lafitte Plantation in Vacherie, Louisiana, which is said to be connected to horrors of the Civil War.
Horror fans might also enjoy Cabin Fever. It's about, well, a flesh-eating virus, of course, that, well, is well sated by the end of the film – after feasting on five teenagers on spring break.
Back to the planet earth: Touched With Fire is a romance drama with a twist. It's about two poets (played by Katie Homes and Luke Kirby) both of whom have bi-polar disorder and happen to meet in a psychiatric hospital. That's a good start … but no spoilers here.
Where To Invade Next is the latest Michael Moore comedy in which documentary film maker Moore, known as a "subversive comic" questions which direction the risk of war is headed.
Touchdown is a romantic comedy featuring a bearded Jason Sudeikis and a non-bearded Rebecca Hall.
Prayer Never Fails is legal battle concerning a high school basketball coach fired for leading prayers with his team.
Already Tomorrow In Hong Kong is a romance between a Chinese American toy designer who visits Hong Kong on business and falls in love with ex-patriot, who shows here around the city.
What else this weekend? Nine Forever (macabre comedy), Bad Hurt (a family drama), Providence (Christian romance) and Glassland (domestic drama from Ireland).
Trailer: 'Get Hard' Staring Will Ferrell and Kevin Hart Opens Today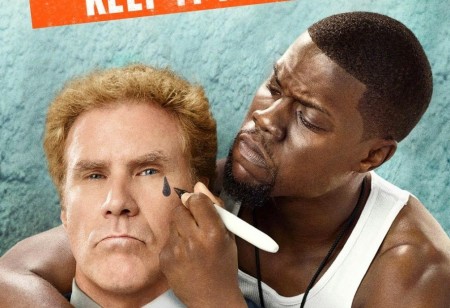 When millionaire James King is nailed for fraud and bound for San Quentin, he turns to Darnell Lewis to prep him to go behind bars.
Stars Will Ferrel, Kevin Hart and Allison Brie.