P
oor
Kristen Stewart
has been getting some seriously mixed messages at the Cannes Film Festival.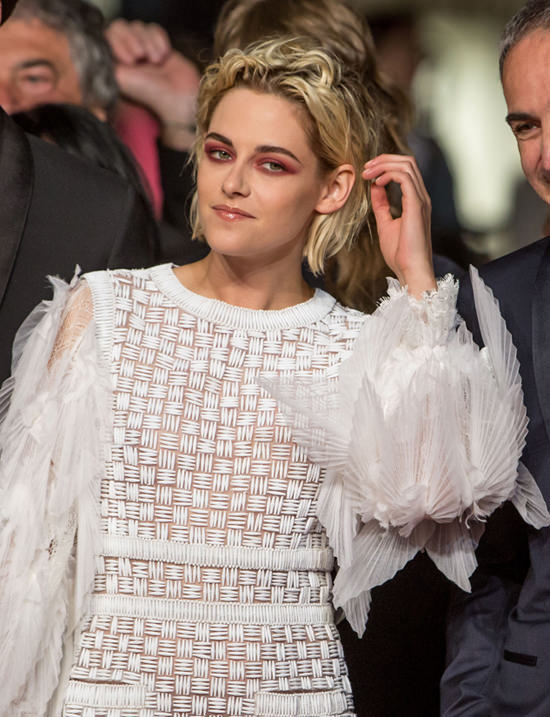 Her latest film Personal Shopper debuted to extremely opposite reviews at the prestigious movie event this week. On Monday, it was greeted by a booing audience, while on the following day, it received a standing ovation. Not a short one, either–the audience went wild for a full four-and-a-half minutes.
The ghostly film follows Stewart, who plays a woman living in Paris, as she deals with her brother's death. Before he died, the siblings promised that the first to pass would send the other some sort of sign from the other side.
Personal Shopper is directed by Oliver Assayas (Paris, je t'aime) and also stars Anders Danielsen Lie and Lars Eidinger.
At a press conference following the booed screening, Assayas seemed to roll with the punches. "When you come to Cannes, you're prepared for everything and you just go with the flow," he said. "It happens to me once in a while, where people just don't get the ending."
Stewart, too, had a positive outlook on the criticism. "Everybody did not boo. Let's be clear," she said.
Read more to see what Stewart had to say about Assayas: