Another weekend in January, another hefty sum for Jumanji. Still dominating the top slot, Jumanji: Welcome to the Jungle brought in another $20 million this weekend, remaining at #1 and now crossing over past $300 million domestic. Those are some remarkable legs for a remake by Sony, but you can't be too surprised with the charismatic Dwayne Johnson leading the film. The hype seems to be winding down slightly, so expect it to drop down from the slot in the next week or two.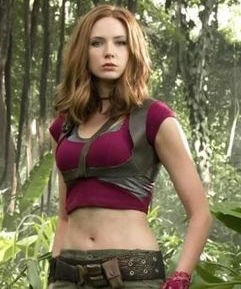 A few new films came close to nipping at its heels. 12 Strong, the new Chris Hemsworth led military drama on the declassified mission of horseback soldiers in Afghanistan, ranked in $16 million to come in at #2. Just below that film is the 50 Cent heist picture, Den of Thieves, bringing in $15 million to earn the #3 slot. They were close but didn't entirely take the weekend by storm, ending up with an almost even split between the two. The other debut that was even less lucky was the drama Forever My Girl, making only $4 million for the weekend, but considering its small release of just over 1,000 theaters, it doesn't seem that bad.
The rest of the films took expected dips. The Post, still riding on awards chatter and critical acclaim, stood firm at #4 as it nears making its budget back. The Greatest Showman, the lavish musical that is also gaining some awards chatter, continues to hang in there and has now cleared $100 million domestic. Star Wars: The Last Jedi dipped down further to #8 as it starts to leave more theaters, but has finally crossed the $600 million domestic mark it was expected to pass. The most exciting development was Paddington 2, the sequel to the live-action adaptation of the talking bear adventure/comedy, moving up one slot from last week to #6 with $8 million. It could very well have some legs as the only new family film of the month that is receiving heaps of praise from critics.
See the full list below.
Jumanji: Welcome to the Jungle ($20,040,000)
12 Strong ($16,500,000)
Den of Thieves ($15,320,000)
The Post ($12,150,000)
The Greatest Showman ($11,000,000)
Paddington 2 ($8,240,000)
The Commuter ($6,685,000)
Star Wars: The Last Jedi ($6,566,000)
Insidious: The Last Key ($5,945,000)
Forever My Girl ($4,703,070)
Next weekend will see the release of another franchise title and a period drama. Maze Runner: The Death Cure, the third film in the young adult Maze Runner series, will be released into 3,800 theaters. Hostiles, an American historical drama from director Scott Cooper and starring Christian Bale, will hit 3,000 theaters. Both may have a shot at toppling Jumanji, but the safe bet is that Maze Runner will be the one to finally dethrone the king of the box office jungle.