F
or those of you who haven't seen
Captain America: Civil War
, be warned that spoilers lie immediately ahead.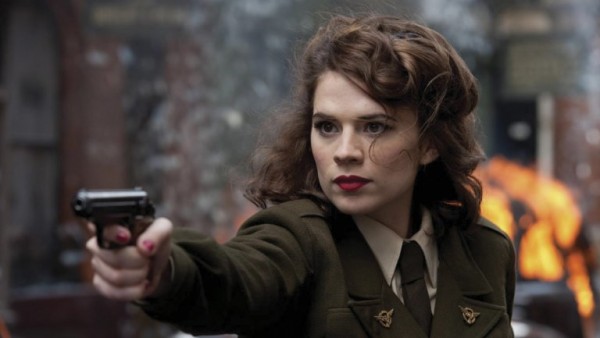 Those of you who have seen the latest installment of the Captain America franchise know that things took a tragic turn for Peggy Carter (played by Hayley Atwell), but is it truly the end for Cap's (Chris Evans') first love?
According to a recent interview with Joss Whedon, maybe not. The Avengers director gave a cryptic answer about Peggy's involvement in SHIELD that left fans scratching their heads about a potential comeback.
"Once an agent, always an agent," Whedon said.
Some people have speculated that with origin stories becoming more and more common, Carter's history may get some more in-depth exploration. We've already seen Captain Roger's humble beginnings, but by the time we met Agent Carter in Captain America: The First Avenger, she was already significantly established as a feisty agent.
Atwell's character became so beloved by fans that she managed to get her own show, Agent Carter, which has not been picked up for a third season.
Read more to see what Atwell said about a potential return: