Meanwhile, La La Land was on a roll. It won Golden Globes in the categories of Best Picture, Comedy or Musical; Best Actress (Emma Stone); Best Actor (Ryan Gosling); Best Director (Damien Chazelle); Best Screenplay (Damien Chazelle); Best Original Score (Justin Hurwitz) and Best Original Song ("City of Stars").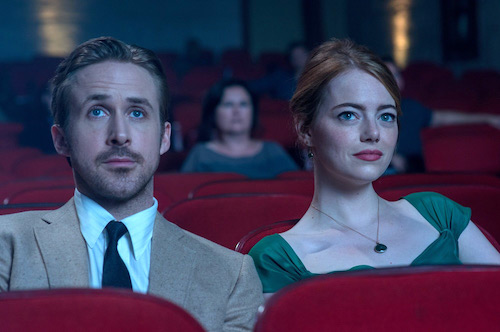 There weren't many categories left. Elle won for Best Foreign Language Film, and Zootopia won for Best Animation. Best Suporting Actress and Actor awards went to Aaron Taylor-Johnson (in Nocturnal Animals) and Viola Davis (in Fences). Best Actor for a drama went to Casey Affleck (in Manchester by the Sea) and Best Actress in a drama went to Isabelle Huppert (in Elle).
For the weekend, the second half of the top 10 included Passengers ($8.8 million for Sony), Why Him? ($6.5 million for 20th Century Fox), Moana ($6.4 million for Disney), Fences ($4.7 million for Paramount) and Assassin's Creed ($3.8 million for 20th Century Fox).