Is Harrison Ford too old to play Indiana Jones? Vote in our poll below!
A
fter the travesty that was
Indiana Jones and the Kingdom of the Crystal Skull
,
Steven Spielberg
and
Harrison Ford
have decided to give the popular franchise another shot.
Rumors that have been circulating about Indiana Jones 5 found people wondering whether or not Harrison Ford would pass the torch to a new actor for the iconic role. Many sources seemed to suggest Chris Pratt would be the perfect fit to don the hat and whip.
According to Disney, however, Ford will indeed be reprising the beloved archaeologist. Spielberg, who directed all four previous Indiana Jones films, will likewise be helming the production.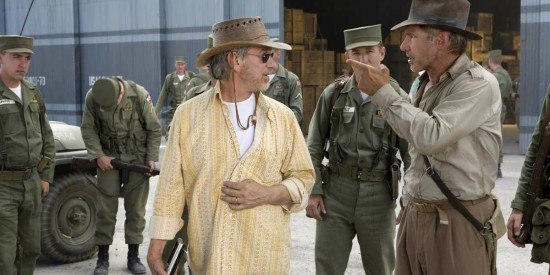 Alan Horn, chairman of Walt Disney Studios, stated that Indiana Jones is "one of the greatest heroes in cinematic history.  It's rare to have such a perfect combination of director, producers, actor, and role, and we couldn't be more excited to embark on this adventure with Harrison and Steven."
The fifth installment will be coming to theaters on July 19, 2019. Though the release date is still far in the distance, Disney will be using the revival of the saga to pump up its merchandising efforts. Like Star Wars, Indy 5 has the potential to spawn theme park attractions, action figures, and other interactive media like video games.
Harrison Ford has a knack for returning to the roles that made him famous. Earlier this year, he appeared as the roguish pilot Han Solo in Star Wars: The Force Awakens.

The first installment of the Indy franchise, Raiders of the Lost Ark, was released in 1981, when Ford was just 38 years old. Now, however, the actor is 73, which has caused some to question his ability to portray Dr. Jones with the same vigor he used to have.
Take our poll below to tell us what you think about the casting decision:
-MovieSpoon Staff