T
here are lots of Star Wars movies at this point. But we think the
Rogue One
movie is simply the best. Yes, the original trilogy will always have a place in our hearts. But the
Rogue One
movie did some things Episodes IV, V and VI failed to do.
For starters, let's take a look at the numbers. The Rogue One movie has made a ton of money so far. On its opening weekend alone, it made $155 million domestically. This was the 13th biggest opening weekend ever, landing the Rogue One movie right between two Hunger Games flicks.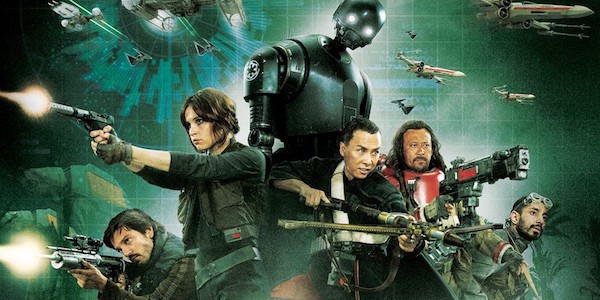 Total, it's grossed over $1 billion worldwide. That's pretty darn impressive. In comparison, the only Star Wars movie to do better than that was Star Wars: The Force Awakens. That movie made over $2 billion at the box office.
Critics are also fans of the Rogue One movie. On Rotten Tomatoes, it received an 85% certified fresh rating. Sure, that's not as high as the original trilogy scored. But it's pretty darn good considering the Rogue One movie is a one-off rather than part of a trilogy.
What's the Rogue One movie all about?
So what's the Rogue One movie all about? It takes place prior to Episode IV. It stars Felicity Jones as Jyn Erso. Jyn joins up with a Rebel Alliance to help steal the plans to the Death Star. The darker tone really sets it apart from other installments in the Star Wars franchise.
Once again, Star Wars has a great, strong female lead. But Jyn is somehow even more powerful than Princess Leia and Rey. She's grounded, fierce and can totally kick butt.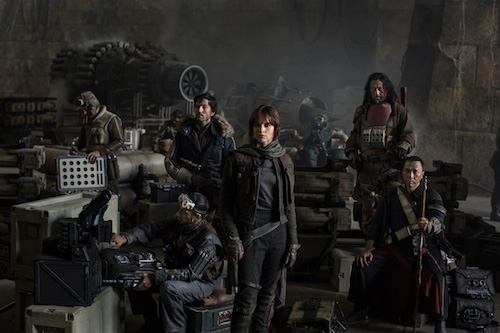 Along with Felicity Jones, the Rogue One movie also has several other great actors. Diego Luna, Alan Tudyk, Donnie Yen, Ben Mendelsohn, Forest Whitaker and Mads Mikkelsen all give fantastic performances.
Need more convincing? Watch the trailer for Rogue One here:
–MovieSpoon Staff