'Gods of Egypt' Director, Lionsgate Apologize For White Cast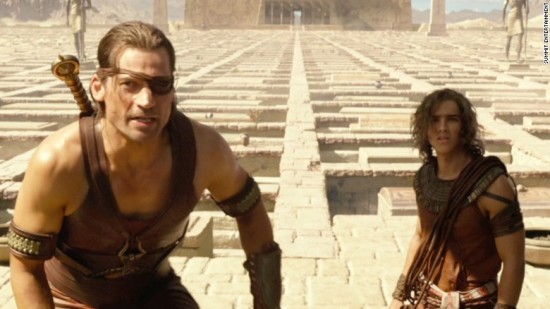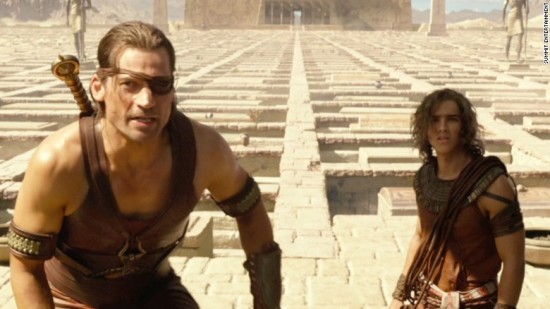 The makers of the forthcoming film "Gods of Egypt" apologized for showcasing a predominantly white cast amid criticism over lack of diversity in a film based on Egyptian mythology.
The fantasy epic, slated for release in February, stars Scotsman Gerard Butler of "300" fame and Danish actor Nikolaj Coster-Waldau, best known as Jaime Lannister on "Game of Thrones," as warring Egyptian gods. The cast also includes Australian actors Geoffrey Rush, Brenton Thwaites and Courtney Eaton, along with African-American actor Chadwick Boseman and French-Cambodian actress Elodie Yung.
The mostly white cast came under scrutiny as soon as shooting started in 2014. "And so, the time-honored tradition of Hollywood whitewashing continues," Australian writer Ruby Hamad wrote at the time.
There was new attention in November, when production company Lionsgate released the first look at the film in character posters and a trailer.
Actress Bette Midler was among those to call out the filmmakers for casting white men in a film based on Egyptian mythology.
"Egyptians, in history and today, have NEVER been white. BRING BACK GEOGRAPHY!! It's Africa!" she said in a tweet.
"Dear Hollywood, Egypt is in Africa. Northern to be exact. Why is that so hard to grasp? Stop gentrifying African countries," former NFL player turned filmmaker Matthew A. Cherry said.
In a statement first reported by Forbes on Friday, director Alex Proyas acknowledged the controversy.
"The process of casting a movie has many complicated variables, but it is clear that our casting choices should have been more diverse. I sincerely apologize to those who are offended by the decisions we made," said Proyas, whose director credits include "Dark City" and "I, Robot."
Lionsgate also weighed in on the uproar.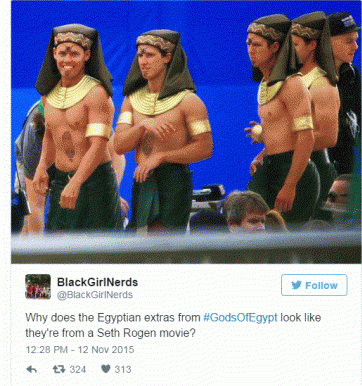 "We recognize that it is our responsibility to help ensure that casting decisions reflect the diversity and culture of the time periods portrayed. In this instance we failed to live up to our own standards of sensitivity and diversity, for which we sincerely apologize," the company said in a statement. "Lionsgate is deeply committed to making films that reflect the diversity of our audiences. We have, can and will continue to do better."
Hollywood has a long history of casting actors of European descent to play characters of different races. Even Butler has played a role beyond his ethnic roots, starring as King Leonidas in "300," a character based upon the real-life king of Sparta.
Thanks in part to social media, critics of "whitewashing" have been able to make their grievances known in large numbers in real time. Director Cameron Crowe came under fire for casting Emma Stone as a Hawaiian woman who is one-quarter Chinese in "Aloha," prompting him to apologize. Filmgoers also criticized the choice of white actress Rooney Mara to play the Native American Tiger Lily in "Pan," this year's live-action retelling of Peter Pan.
Forbes contributor Scott Mendelson noted that the apology was different from director Ridley Scott's response to similar criticism for "Exodus: Gods and Kings," the Biblical epic starring Christian Bale as Moses and Australian actor Joel Edgerton as Egyptian King Ramses. Scott defended the casting, saying he needed big-name leads to secure financing for the $140 million project.
The apology from Proyas and Lionsgate might be too little, too late, Mendelson said.
"With the caveat that 'It's my film and I can do what I want!' is a perfectly understandable defense and with the understanding that admitting error on an already in-production film doesn't undo the original subject of discontent, it's a little refreshing to see the respective parties just offer a mea culpa," he wrote.
However, if the film turns out to be a hit, "it will be used as evidence that you can get away with this kind of thing and that you shouldn't take the 'risk' of crafting a movie such as this one with ethnically-accurate casts," he said.
Shoutout: CNN
DeadPool Cuts Through A Crowded Field Of 2016 Superhero Movies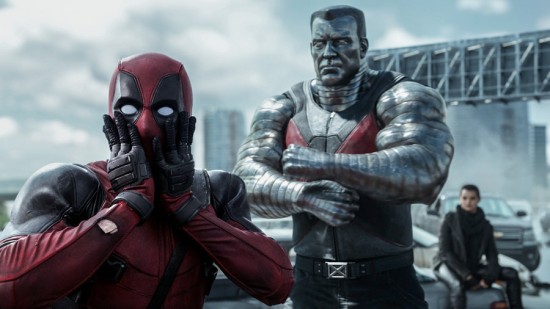 2016 is looking to be a crowded year for superhero movies with the inclusion of Batman v Superman: Dawn of Justice, Captain America: Civil War and X-Men: Apocalypse among others. I'm positive they'll all be at the very least decent action romps, but only about as much they've ever been in their respective franchises. With all these films sticking close to their formula, Ryan Reynolds and Deadpool comes as a welcome bit of foul divergence that mocks and vomits all over the idea of playing it safe.
The actual story isn't all that original – Deadpool was a man experimented on by a secret organization, they turn him into a mutant and he vows revenge on the man who turned him into a monster. We've seen this plot before with the Wolverine and X-Men movies. Thankfully, the comedic dressing more than makes up for the unoriginal plot. And, at the very least, I'm glad the story wasn't blown up into our hero having to stop some city-destroying blue laser. It's a simple revenge story with no need for such additions – very unlike Fox's last Marvel Comics movie, Fantastic Four, where it appears as if the blue laser was added in at the last minute (why must it always be blue?).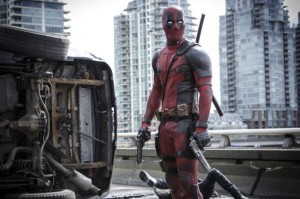 As Deadpool shoves two swords through a gun-toting goon, he proudly boasts that this is a different superhero movie. While it's not wildly different to see an R-rated superhero picture (anybody remember Punisher: War Zone or Watchmen?), it is divergent to see Fox and Marvel take a risk in an era that has settled on a PG-13 format for superheroes. Deadpool never wastes a moment to gleefully sever a limb, crush a body or decapitate a head. The character of Deadpool has the same regenerative powers as Wolverine, but liberally uses it to absurd degrees. When handcuffed, Deadpool doesn't hesitate to cut off his own hand to escape. It's bloody and gross, especially in how he slowly regrows his hand, but it's also rather refreshing to see him use this power for more than just healing papercuts.
At a time when movie audiences are now fully aware of more superhero lore, Deadpool's trademark of franchise referencing and fourth-wall breaking is quite timely. When talking about Professor Xavier, Deadpool asks if he's the James McAvoy or Patrick Stewart version ("These timelines are so confusing"). As he addresses the audience about having his own movie, Deadpool will crack jokes about Wolverine and Hugh Jackman's accent. We never see Xavier or Wolverine in this movie as the audience is now fully aware of these characters. Superheroes movies have become so commonplace in current cinema that Deadpool is able to joke about everything from characters in other franchises to the budgetary constraints of not being able to afford more X-Men.
While Ryan Reynolds does a fantastic job at capturing the childish and vulgar humor of Deadpool, a little of him goes along way. When he's not making Marvel jokes or slaughtering his enemies,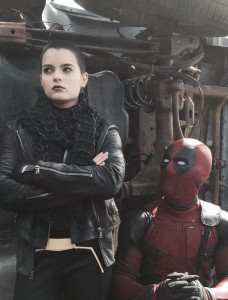 his dialogue is mostly a string of curse words and poop jokes. These bits starts to wear thin as the movie goes on, especially when repeated as if the joke about wearing brown pants to prepare for bowel movements is funnier the second time around. The best moments of comedy are when Deadpool can play off of the two X-Men characters present. With the classic heroism nature of Colossus and silent angst of Negasonic Teenage Warhead, the scenes Deadpool shares with these characters are a riot. Deadpool makes reference to Nega's hair resembling Ridley from Alien 3, to which Nega scoffs at how old he is for making such a reference.
Years from now, Deadpool's comedic antics may age poorly and not have the same punch. But at this current time, having watched three trailers for superhero movies before this one, Deadpool hits the right spot for mocking the unstoppable beast of comic book blockbusters.
It's an admirably vulgar and low-brow addition to a genre in dire need of an R-rated kick in the pants.
~ Mark McPherson
Huge Release Weekend Is Upon Us
One of the biggest movie release weekends of the year is upon us with at least 15 big-budget releases set to open February 12. The leader of the pack is Deadpool, the story of a terminally ill special forces operative Wade Wilson, who is turned into a superhero – except that the greatest feature that will concern movie-goers is his wry, deadpan sense of humor.
Ryan Reynolds is reprising the role that he has already played in the 2009 feature X-Man Origins: Wolverine, although in that film Reynolds played Wilson, while Scott Adkins played Deadpool after Wilson had morphed into the superhero.
Also out this weekend will be How To Be Single, an ultra-chick flick that should be among the year's most talked about comedies. This get-it-while-you-can knee-slapper stars Dakota Johnson, Rebel Wilson, Dan Stevens and Leslie Mann.
Also due out is the Zoolander 2, the off-beat comedy franchise featuring Owen Wilson and Ben Stiller as two rival male models who seem to be stuck with a goldfish pucker as their one famous fashion look. Will Ferrell, Penelope Cruz and Billy Zane are also featured.
Going the other direction is The Final Project, the story of six college students working together on a graduation project, which is to make a documentary about a haunted house – a famous one, at that: The Lafitte Plantation in Vacherie, Louisiana, which is said to be connected to horrors of the Civil War.
Horror fans might also enjoy Cabin Fever. It's about, well, a flesh-eating virus, of course, that, well, is well sated by the end of the film – after feasting on five teenagers on spring break.
Back to the planet earth: Touched With Fire is a romance drama with a twist. It's about two poets (played by Katie Homes and Luke Kirby) both of whom have bi-polar disorder and happen to meet in a psychiatric hospital. That's a good start … but no spoilers here.
Where To Invade Next is the latest Michael Moore comedy in which documentary film maker Moore, known as a "subversive comic" questions which direction the risk of war is headed.
Touchdown is a romantic comedy featuring a bearded Jason Sudeikis and a non-bearded Rebecca Hall.
Prayer Never Fails is legal battle concerning a high school basketball coach fired for leading prayers with his team.
Already Tomorrow In Hong Kong is a romance between a Chinese American toy designer who visits Hong Kong on business and falls in love with ex-patriot, who shows here around the city.
What else this weekend? Nine Forever (macabre comedy), Bad Hurt (a family drama), Providence (Christian romance) and Glassland (domestic drama from Ireland).
Box Office Blizzard: Leonardo and 'The Revenant' Snowball Star Wars To Lead Weekend Receipts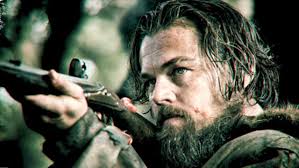 Leonardo DiCaprio vehicle The Revenant snowballed past Star Wars on its way into first place in domestic box office sales over the snowy winter weekend, taking in a cool $16 million, while notching $33.8 million in international sales. That topped $14.3 million on the home front netted by for Star Wars: The Force Awakens, which took in $23.3 million in theaters outside of the United States.
The weekend's take was seen as a storm-ravaged, given the point that the most populated section of the country, the East Coast, was battered by a monster winter storm that closed roads, keeping many movie-goers at home watching Netflix.
Revenant Upstages Star Wars
The muscle-flexing by the Alejandro G. Inarritu-directed story of frontier legend Hugh Glass is significant on several fronts. First and foremost, it has managed to upstage the historic ticket sales path carved out by the Star Wars release, where sales are fading fast after a glorious early run. But The Revenant also has Oscar possibilities that could give director Inarritu his second statue on Oscar night and DiCarprio his first.
DiCaprio, of course, is absolutely overdue for recognition at the Oscars, where he has been nominated five times previously without winning an award. The first nomination was his memorable performance in What's Eating Gilbert Grape, for which he received a nomination for Best Supporting Actor. He was nominated twice previously for Best Actor – in 2005 for The Aviator and 2007 for Blood Diamond. He was also eligible for a Best Picture award in 2014, when The Wolf of Wall Street was nominated, which DiCarpio produced.
The more stunning achievement, of course, would be a back-to-back win for director Inarritu, who won in 2015 for his work on Birdman. Of course, two wins in a row would be an historic coup, but just as impressive is the point that The Revenant is only Inarritu's six feature film as a director.
In other box office numbers for the weekend, Ride Along 2, which was on top of the domestic charts last weekend, slipped to third place with $12.4 million on the home front. Newer releases Dirty Grandpa, The Boy and The 5th Wave managed respectable sales, all things considered, with domestic sales of $11.1 million, $10.7 million and $10.3 million, respectively.
The rest of the Top 10 in U.S. theaters: 13 Hours: The Secret Soldiers of Benghazi ($9 million), Daddy's Home ($4.9 million), Norm of the North ($3.8 million) and The Big Short ($3.1 million).