"Fantastic Beasts: The Crimes of Grindelwald" Conjures Magical Monotony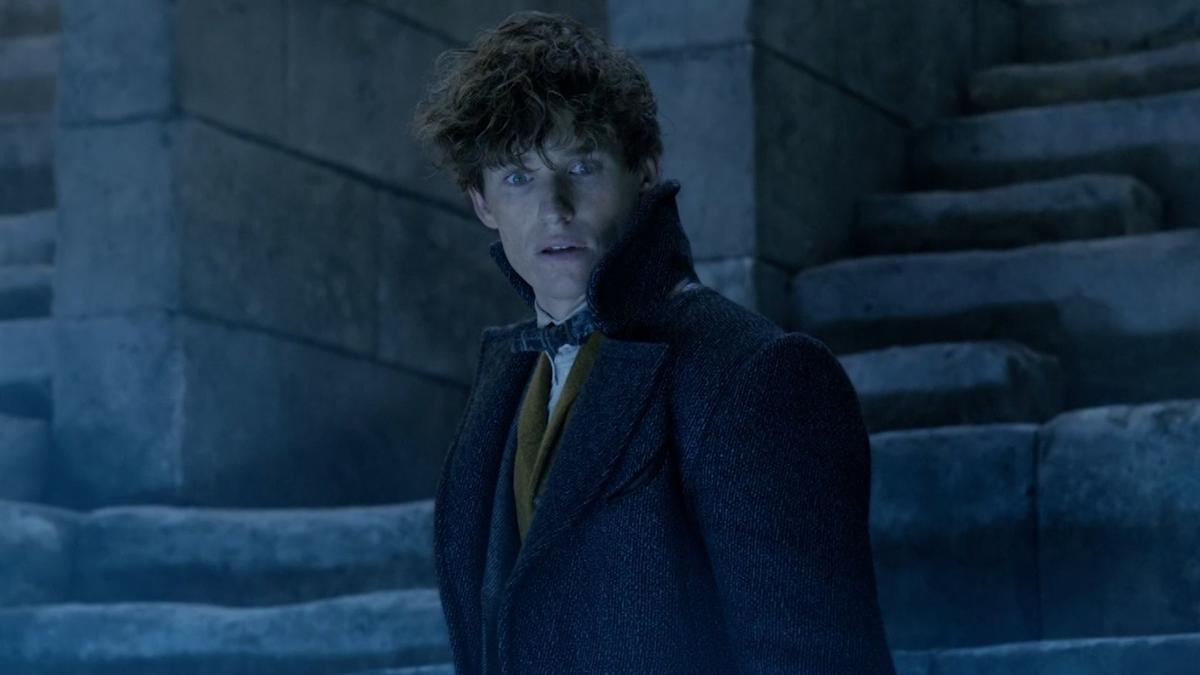 I had written that with the first Fantastic Beasts film I hoped I wouldn't need giggle juice to be entertained by the sequel. Forget being entertained. I'm going to need a hefty reference manual to even comprehend the muddy and clunky nature of The Crimes of Grindelwald. I took note of how the audience couldn't stop whispering among themselves, the common questions being "who is that?" and "when did this happen?". Here's a better question: Why must J.K. Rowling's latest wizarding tale feel like a high school class where nobody read the material and the teacher is having lapses in memory?
Consider how the two plot arcs have a stunning familiarity with the previous picture but with much less charm and comprehension. Magical zoologist Newt Scamander (played meekly by Eddie Redmayne) still can't be bothered with the politics of the wizarding world, even when his brother comes to him begging to work for the British Ministry of Magic. The organization has their hands full with the sinister wizard Grindelwald (played by a tired and frosted Johnny Depp), having recently escaped prison and seeking to stir up a rebellion of wizards to dominate the world of muggles. But Newt doesn't like choosing sides in his shy nature, choosing instead to conquer the mountains of feeding his kelp monster and maybe confessing his feelings for American Magic Ministry agent Tina Goldstein (Katherine Waterston).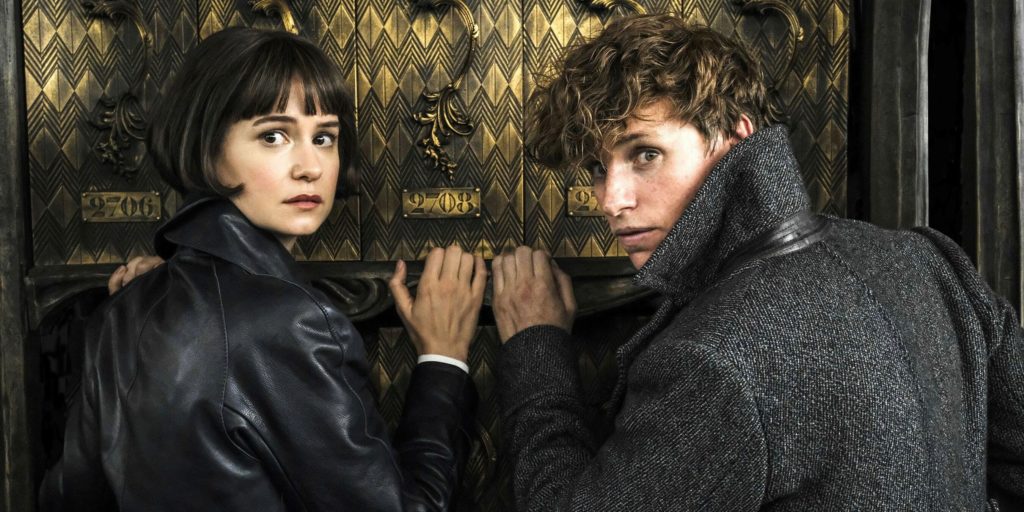 This is very much a bridge movie in how it slowly moseys along with its story, never in a rush to make anything happen. A major part of Grindelwald's scheme is to convince Credence Barebone (Ezra Miller) to use his Obscurus parasite to overtake the muggle world. But rather than seek him out directly, Grindelwald lays out an absurdly long plan to stage death and deception to convince Credence to join him. And you better believe he spends the entire film trying to shyly woo the boy to his master plan for riling up wizards as the master race.
When the film isn't stooped in the lore of Grindelwald and Credence, it's drowning in the backstories of other characters. Leta Lestrange (Zoë Kravitz) is a conflicted wizard that has ties to Credence among her sordid history of feeling like an outsider. Nagini (Claudia Kim), apparently half-woman and half-snake running contrary to her Harry Potter role, also has a dark past that attracts her to Credence. Albus Dumbledore (Jude Law) stays even further out of the picture due to the Ministry disapproving of Dumbledore's no-nonsense chipperness when it comes to the rules. And there's probably a handful of other wizards weaved into the overblown tapestry of a case that I felt as though I needed a corkboard with pins and string to keep all this together, especially with the rushed and clunky editing.
What could've been a pleasing backup was Newt's whimsical adventuring, once more joined by American muggle Jacob Kowalski (Dan Fogler). While he does showcase a few more of his furry, friendly, and peculiar creatures, including a giant cat easily distracted by feathery toys, his ultimate adventure is a rather tiresome one better suited for a sitcom than a film. Jacob has been unwittingly charmed by his love Queenie (Alison Sudol) into marrying him. Very deceitful. And yet she somehow ends up being the angry one in the relationship, leaving him to go stay with her sister. Thus the adventure is on for Newt and Jacob to win back the ladies in their life by seeking them out and confessing their feelings. Of course, their meetings will once again overlap with Grindelwald's evil plan, leading to awkward pauses where an infiltration into the Ministry is halted so that Newt can tell Tina her eyes look as beautiful as a salamander.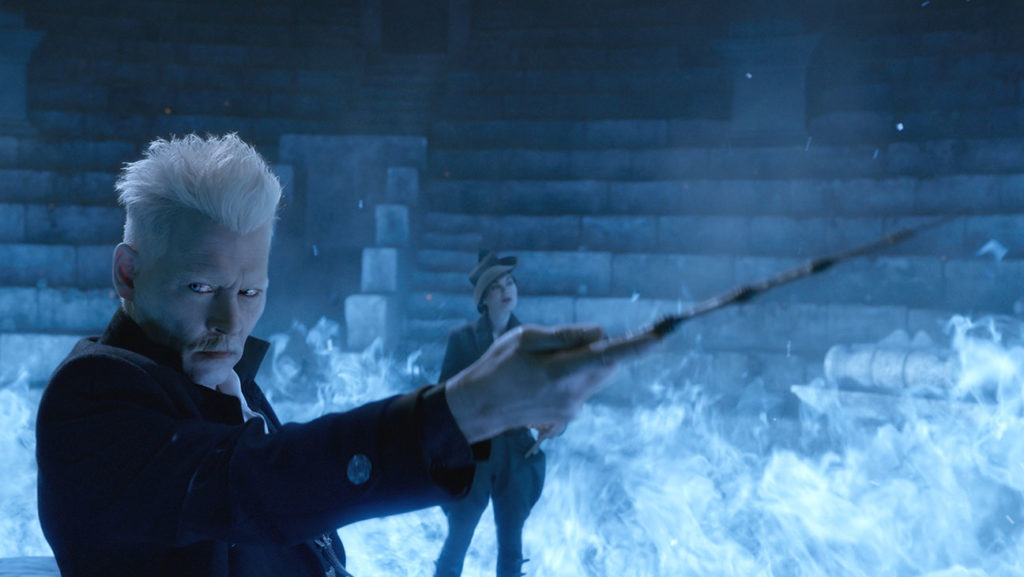 This movie is so busy with its own magical world building it not only forgets to make the characters interesting but the world itself. Consider how stunning it was to witness the American Ministry of Magic in the 1920s, with its magical tube transportation system and unique methods of interrogation. Newt and company now venture into Paris, France and it feels so very vanilla of the country without many sights to see or magical cultures to take in. This is a film that could really stand to slow down and smell the mythical flowers. Then again, the special effects are not as up to snuff this time around, especially in one scene where monstrous cats transform into harmless felines that look about as believable as a CGI cat in 1999.
Rowling's wizarding world has become so deeply ingrained into the pop culture that all its whimsy comes off standard atop a very weak and sloppy story. Overloaded with too many backstories and characters, many of which come out of the woodwork with left-field reveals and unconvincing motivations, this is a bore of a fantasy that only the most devout of Potter-heads will be able to sit through. And even then I could tell from the contortion of the timeline that it will exist mostly for fans to complain about how Rowling has gone full George Lucas on her own series. Personally, I couldn't care less about continuity; just make me care about the adventure and the characters in the now. Rowling has yet to master this spell in her screenwriting.
"Ralph" and "Grinch" Steal Slow Box Office Weekend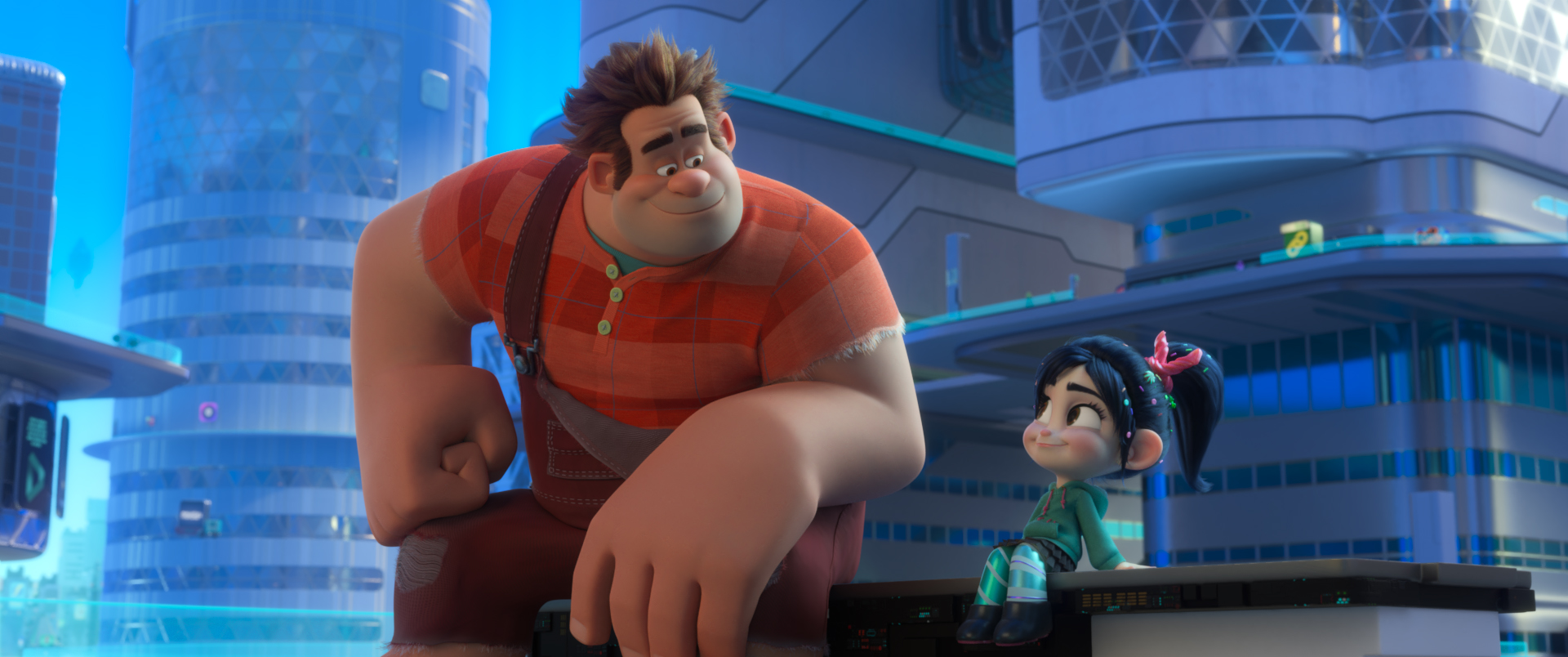 Aside from the re-release of Schindler's List, there is nothing new in the box office for the weekend. Seriously, there's nothing. And I thought last weekend was slow. With no new films in the running, it's pretty much a repeat as the box office takes a snow day.
Once again, no surprise, Ralph Breaks The Internet is still on top. In its third weekend, the animated Disney adventure grossed $16 million for the weekend and $140 million for its domestic total. It still has a ways to go to top its $175 million but it should be closing in soon. Also no surprise following closely behind is Dr. Seuss' The Grinch, the computer-animated holiday comedy based on the book by Dr. Seuss. After five weekends, it's still in the top 5, making another $15 million for the weekend and $223 million domestic total. Worth noting is that, despite this weekend being slow, the movie only took a 15% dip from last weekend. And you can bet it'll be sticking around for the rest of December.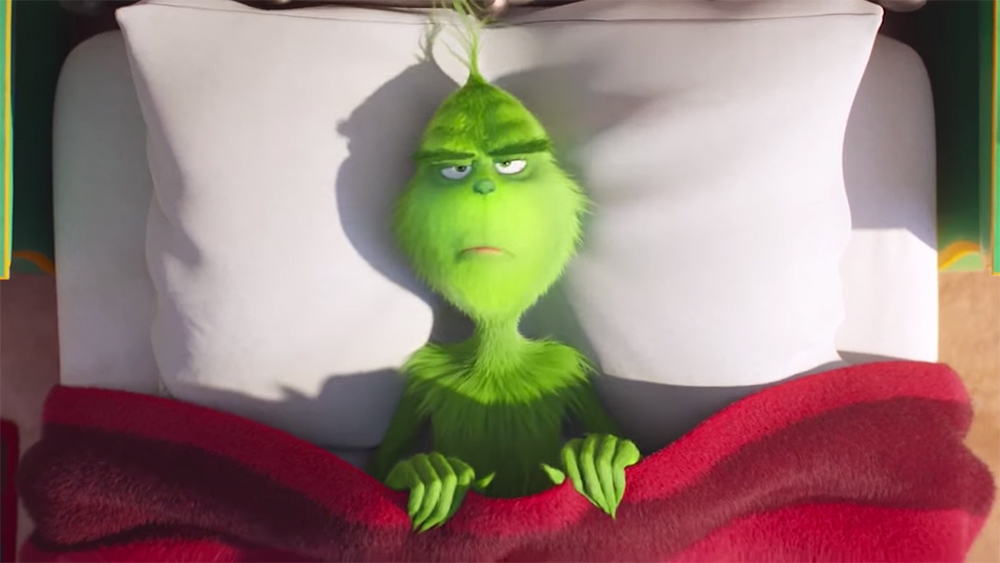 As for everything else, very few films moved from their spots with one exception. Green Book, the historical racial drama, is picking up steam and has moved up from #10 last weekend to #7 after being added to more than 100 more theaters. Good word of mouth is getting around about this film as its domestic total is now sitting at $19 million for being in less than 2,000 theaters after four weekends.
Check out the full box office results below:
Ralph Breaks The Internet ($16,141,000)
Dr. Seuss' The Grinch ($15,175,000)
Creed II ($10,322,515)
Fantastic Beasts: The Crimes of Grindelwald ($6,805,000)
Bohemian Rhapsody ($6,000,000)
Instant Family ($5,600,000)
The Possession of Hannah Grace ($3,935,000)
Robin Hood ($3,585,000)
Widows ($3,175,000)
Green Book ($3,100,000)
Next weekend, the break is over and genre movies will be in full swing. Mortal Engines, a CGI-heavy fantasy, will debut in 3,000 theaters. The Mule, a new drug-related drama directed and starring Clint Eastwood, will premiere in 2,400 theaters. And Sony's new animated superhero film, Spider-Man: Into the Spider-Verse, will be hitting 3,400 theaters. It's a pretty much a sure bet that Spider-Man will take that weekend, given its PG-rated superhero appeal and the big word-of-mouth it's getting from critic circles.
"Ralph" Reigns Again on Slow Box Office Weekend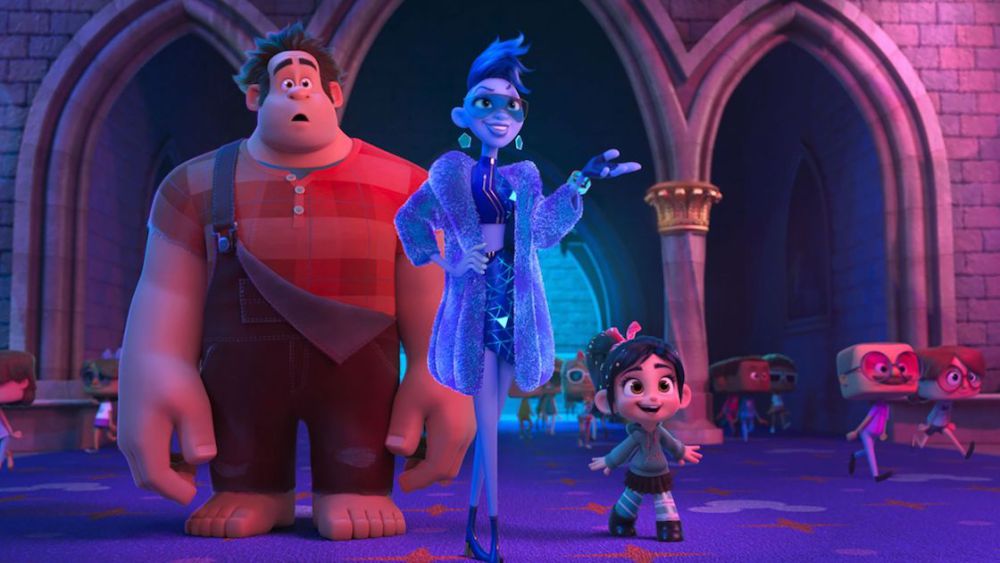 We're currently in the eye of the fall movie storm. All is fairly quiet this weekend. The only new release was that of a small horror film, The Possession of Hannah Grace. So small, in fact, that it only came in at #7 for the weekend with a gross of $6.5 million. As such, few films moved very far from their spots. Last weekend's winner, the animated adventure Ralph Breaks The Internet, was once again on top, even though it wasn't a very strong second weekend of $25 million, a 54% drop. Still, the film has made $119 million so far and is well on its way to covering its $175 million budget.
Surprisingly jumping up a spot is Dr. Seuss' The Grinch, the latest animated film Illumination Studios based on the classic Christmas book. The film jumped up from #3 to #2, making $17 million with the domestic gross now up to $203 million. Creed II, the sequel to the Rocky spinoff, took a step down for its second weekend, grossing $16 million with a domestic total of $81 million. It's no surprise that the biggest drop of the weekend was Fantastic Beasts: The Crimes of Grindelwald, the sequel to the Harry Potter spinoff. Due to low critic ratings and poor fan reactions, the film tumbled 61% with its domestic gross sitting at $134 million.
View the full top 10 box office winner for the weekend below.
Ralph Breaks The Internet ($25,756,000)
Dr. Seuss' The Grinch ($17,730,000)
Creed II ($16,832,863)
Fantastic Beasts: The Crimes of Grindelwald ($11,200,000)
Bohemian Rhapsody ($8,100,000)
Instant Family ($7,150,000)
The Possession of Hannah Grace ($6,500,000)
Robin Hood ($4,700,000)
Widows ($4,400,000)
Green Book ($3,900,000)
Next weekend is so sparse with new content that the biggest release is going to be an anniversary screening of Schindler's List, hitting 1,000 screens. It's a good time to take in some smaller releases as Mary Queen of Scots, Ben is Back, and Vox Lux will be having limited releases. So it's safe to expect a repeat of this weekend's trends in the box office.
"Ralph" Breaks The Box Office, "Creed" Close Behind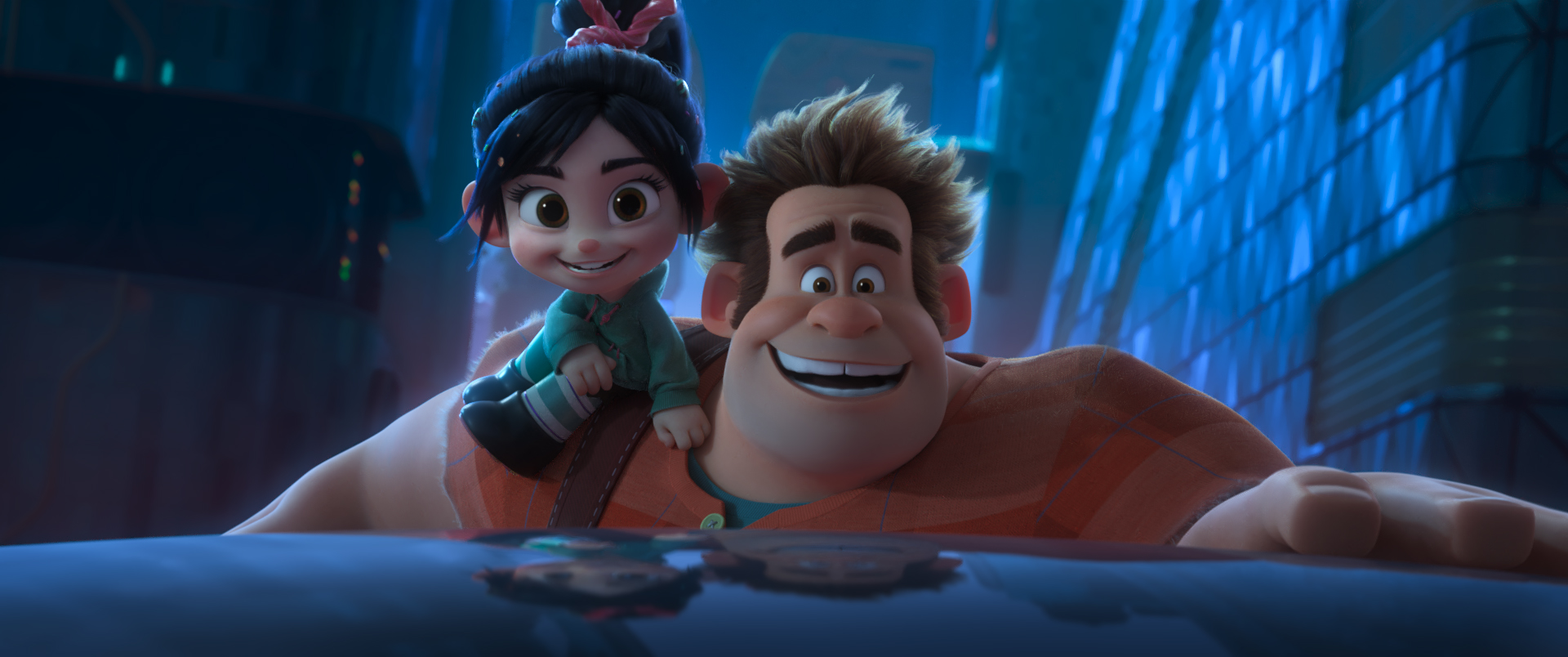 Thanksgiving week is a time for family and there were plenty out to the theater last week for an animated family picture. Ralph Breaks The Internet, the Disney-animated sequel to 2012's video game adventure comedy Wreck-It Ralph, came in at #1 for the weekend with $55 million and $84 million since its debut on Wednesday. This puts it above the Disney studio's previous Thanksgiving hit Moana, which had a 5-day total of $82 million.
Not too far behind is Creed II, the sequel to the Rocky spin-off starring Michael B. Jordan and Sylvester Stallone. The boxing sequel took in $35 million for the weekend and $55 million since Wednesday. This is a stronger opening than the first film which came in at $29 million for the weekend.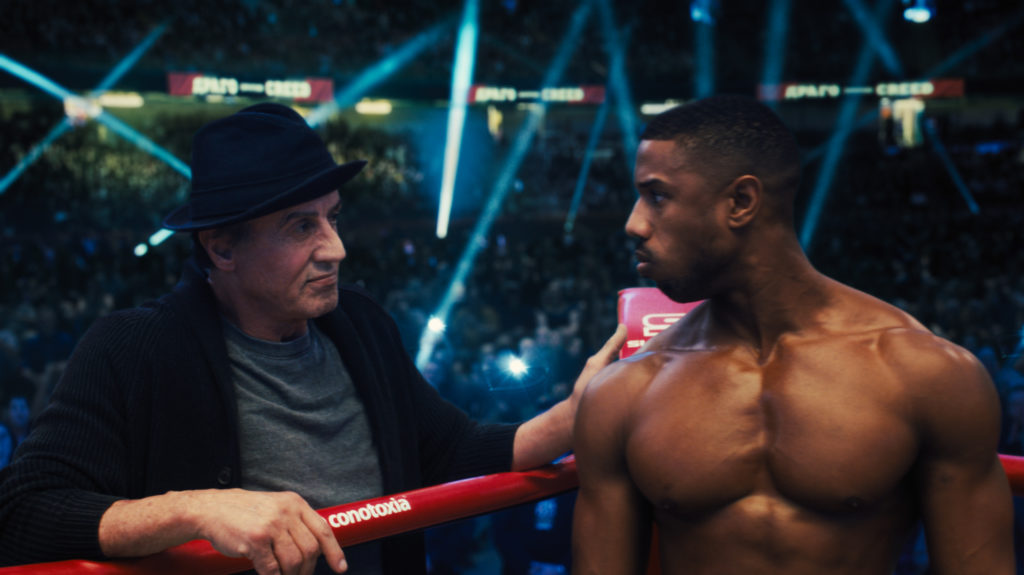 And it was slim leftovers for the two other debuts. Robin Hood, the latest action remake of the classic tale, came in at #7 with only $9 million for the weekend, $14 million since Wednesday. Green Book, a drama about a black singer in the racist south of America, came in at #9 for its expanded week to make $5 million for the weekend and $7 million for its domestic total.
The Crimes of Grindelwald is not fairing to well for its second weekend. The Harry Potter spin-off has dropped to #4 with a domestic weekend gross of $30 million, a 52% drop. The film still hasn't cleared its $200 million budget with a domestic gross of $117 million and it looks like it may never cross that mark as we head into December with more genre titles. Beating it out for #3 is Dr. Seuss' The Grinch, the theatrically animated adaptation by Illumination, that is proving to have great legs coming into the holiday season. Worth noting at #10 is A Star Is Born, its domestic total now having crossed $191 million to make it one of the most profitable films of the year.
View the full top 10 box office results for the weekend below:
Ralph Breaks The Internet ($55,672,000)
Creed II ($35,293,000)
Dr. Seuss' The Grinch ($30,210,000)
Fantastic Beasts: The Crimes of Grindelwald ($29,650,000)
Bohemian Rhapsody ($13,855,000)
Instant Family ($12,500,000)
Robin Hood ($9,125,000)
Widows ($7,955,000)
Green Book ($5,443,000)
A Star is Born ($3,005,000)
Next weekend is, well, it's pretty dead. So dead that a ghost movie is occupying the rather blank spot. Possession of Hannah Grace, a modest horror production, will be arriving in under 2,000 theaters. So it's fair to say you can expect Ralph to breakthrough for another weekend of success.