Digital Tracking Of 'Chappie' and 'Unfinished Business'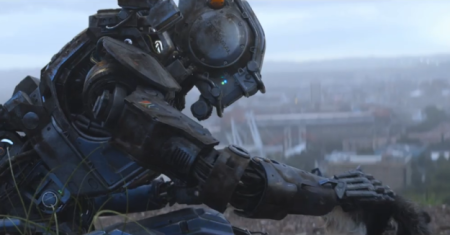 This article first appeared in Variety.
Does digital data offer indicators that can be used to monitor marketing effectiveness and predict box office success even before awareness turns into intent? Moviepilot – which studies social data and box office trends – analyzes this weekend's new movies across Facebook, YouTube, Twitter and Google (the methodology behind the numbers is laid out in the appendix below) over the seven days leading up to their release, when marketing campaigns should be at their peak.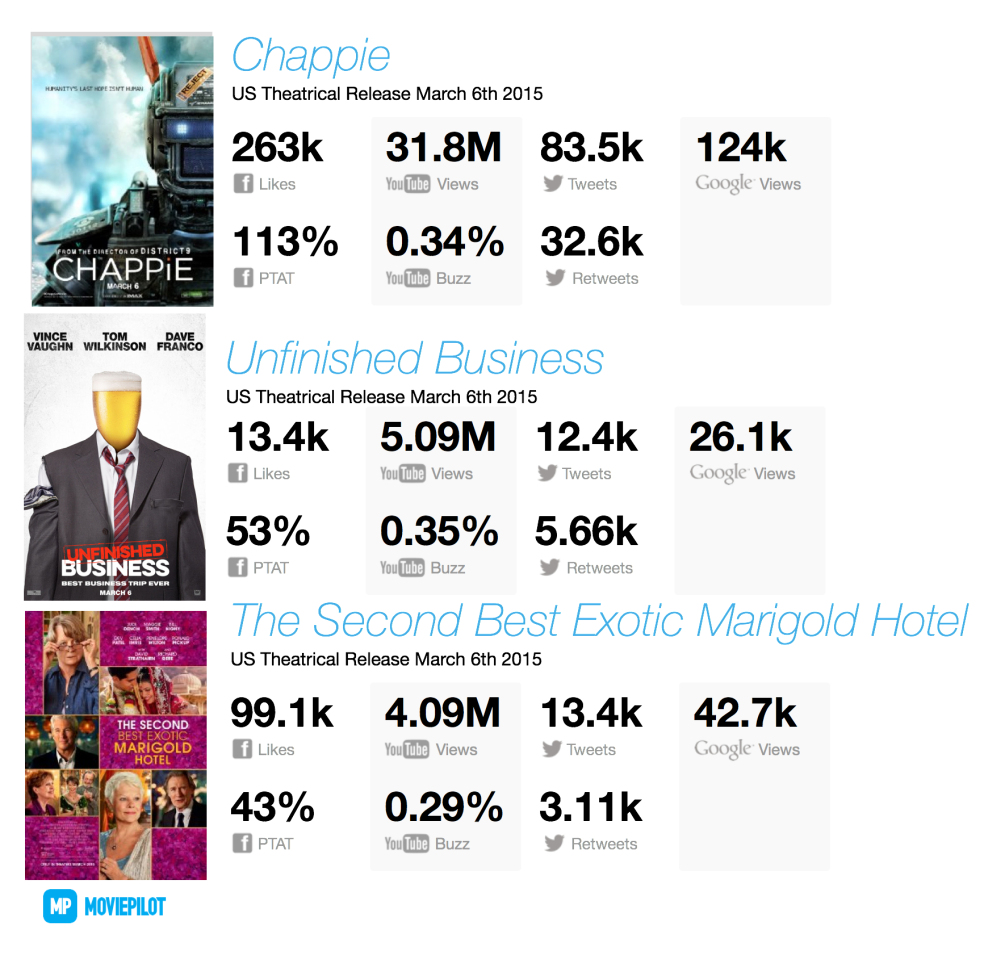 "Chappie," Sony
Moviepilot Prediction: $14 million
"Chappie" is "District 9" director Neill Blomkamp's follow-up to "Elysium," featuring Sharlto Copley from his band of frequent collaborators, South African rap duo Die Antwoord and Hugh Jackman. The sci-fi genre has been difficult to predict of late, with misses for big-budget titles like "Jupiter Ascending" mixed in with surprise smashes like last summer's "Lucy."
"Chappie" will be looking to get males into theaters, with digital efforts particularly targeting younger moviegoers. The eponymous robot took part in the "Chappie Challenge": a video game tournament streamed live over Twitch (acquired last summer by Amazon) where Chappie took on competitors playing Evolve, with the eventual winners walking away with $15,000 in prize money.
Last year "RoboCop" opened to $21.6 million over Valentine's Day weekend with 179,000 searches, and "Chappie" is tracking a little behind that with 124,000 searches. Recently "Jupiter Ascending" debuted to $18.3 million with 163,000 searches, suggesting "Chappie" should be set to open in the mid-teens with around $14 million.
"Unfinished Business," 20th Century Fox
Moviepilot Prediction: $8 million
Vince Vaughn partners with Dave Franco to cause chaos in Europe on an R-rated business trip gone wrong. Vince and Dave teamed up with Viners Jake Paul and Gabbie as well as starring in a set of hilarious stock photos with Getty Images. "Unfinished Business" also created its very own Slideshare presentation for how to deal with any disastrous situation you could get yourself into while working away.
At 26,100 searches, "Unfinished Business" has clocked around half the search volume of "The Internship," which opened to $17 million with 51,600 searches. "Unfinished Business" is also at around two thirds the volume of "Horrible Bosses 2" with 46,300 searches, which points toward an opening weekend around $8 million.
"The Second Best Exotic Marigold Hotel," Fox Searchlight
Moviepilot Prediction: $8 million
Older audiences returned for another sojourn at "The Second Best Exotic Marigold Hotel" after the the first movie charmed audiences worldwide, opening to an impressive $6.4 million when it went wide in the US.
"The Second Best Exotic Marigold Hotel" is tracking slightly ahead of last month's "Black or White," which made $6.2 million on opening with a 22,400 on Search and 10,400 Tweets. However, with social stats slightly behind "This is Where I Leave You," which opened with 18,000 Tweets and 44,700 on Search to $11.6 million at the box office, "The Second Best Exotic Marigold Hotel" should fall right in the middle with a sprightly $8 million weekend.
Tobias Bauckhage (@tbauckhage) is co-founder and CEO of moviepilot.com, a social-media-driven movie community reaching over 29 million Facebook fans and 30 million monthly unique users. Based on community data, Moviepilot helps studios to optimize their social media campaigns, identifying, analyzing and activating the right audiences. The company works with studios like Sony, 20th Century Fox and A24.
————
Appendix
Facebook fan (or like) numbers are a good indicator for fan awareness for a movie, even months before the release. For mainstream movies with younger target audiences, fan counts are particularly important. However, big fan numbers can be bought and movies with older target audiences typically have lower fan counts. Fan engagement measured by PTAT (People Talking About This) is a more precise but also a fickle indicator, heavily driven by content strategy and media spending. Both numbers are global and public facing numbers from the official Facebook fanpage.
YouTube trailer counts are important for measuring early awareness about a movie. We track all English language original video content about the movie on YouTube, down to videos with 100 views, whether they are officially published by a studio or published unofficially by fans. The Buzz ratio looks at the percentage of unique viewers on YouTube that have "liked" a video and given it a "thumbs up". Movies with over 40 million views are usually mainstream and set to dominate the box office, while titles drawing around 10 million indicate a more specific audience. If a movie does not have a solid number of trailer views on YouTube four weeks before its release, it is not promising news. But again, it is important to understand whether trailer views have been bought or grew organically. These numbers are global and public facing.
Twitter is a good real-time indicator of excitement and word of mouth, coming closer to release or following bigger PR stunts. Mainstream, comedy and horror titles all perform particularly strongly on Twitter around release. We count all tweets over the period of the last seven days before release (Friday through Thursday), that include the movie's title plus a number of search words, e.g. "movie" OR a list of movie-specific hashtags. The numbers are global, conducted using a Twitter API partner service.
Search is a solid indicator for intent moving towards release as people actively seek out titles that they are aware of and are thinking about seeing. Search is particularly significant for fan-driven franchises and family titles as parents look for information about films they may take their children to see. We look at the last seven days (Friday through Thursday) of global Wikipedia traffic as a conclusive proxy for Google Search volume. We have to consider that big simultaneous global releases tend to have higher search results compared to domestic releases.
Skyscraper Stumbles While Transylvania Takes Weekend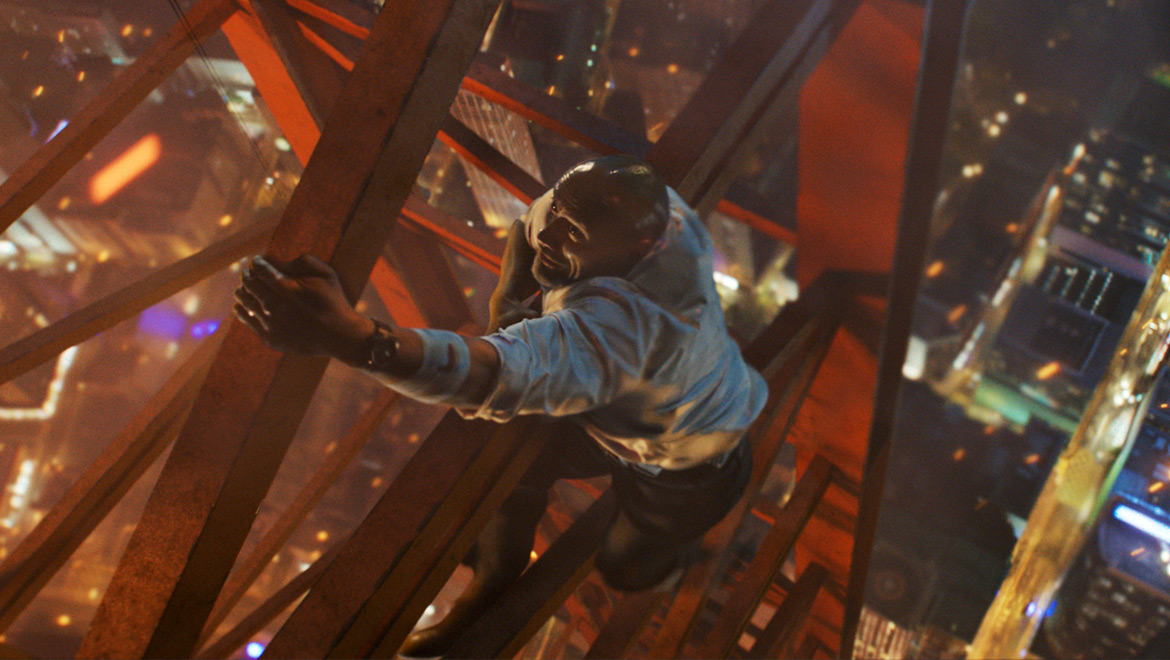 In the battle of Dwayne Johnson versus computer-animated monsters, the monsters reign supreme. Hotel Transylvania 3: Summer Vacation, the third in Sony's highly successful animated monster comedy franchise starring Adam Sandler, arrived at #1 for the weekend with a gross of $44 million. That's not exactly a huge surprise given that this is about the average opening take of the previous films. While the movie still has an $80 million budget to climb, it may very well have the legs to keep going for the rest of the summer.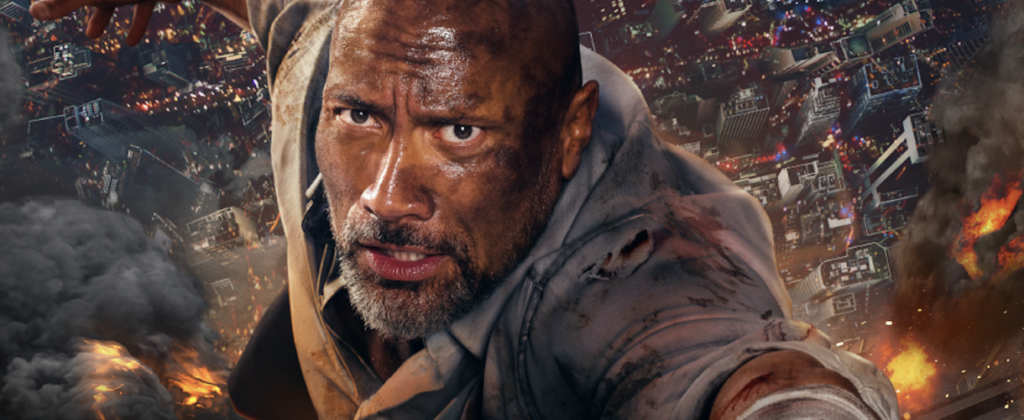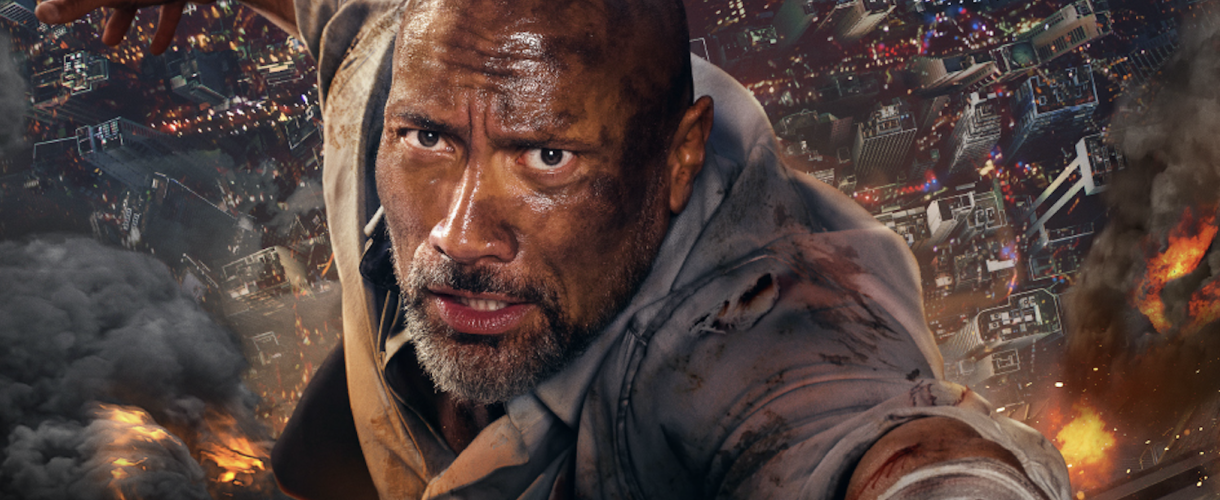 Not so strong for a summer debut was Skyscraper, the Die Hard style action picture starring Dwayne Johnson. While Johnson is usually a huge draw, the movie only made a pitiful $25 million over the weekend, placing it at #3 in the top 10. Given the $125 million budget and the lukewarm reception, it's doubtful the film will remain in the top 10 for very long.
While Ant-Man and The Wasp had a stellar debut last week, it's certainly showing signs of ramping down quickly. As the third Marvel Cinematic Universe movie of the year, the superhero sequel took a 62% drop, making only $28.8 million over the weekend, with a domestic total sitting at $132 million. Not a terrible amount but certainly a big step down from the heftier takes of Avengers: Infinity War and Black Panther.
Incredibles 2 is still lingering and still holding onto that mantle as the most successful animated movie ever made. In its fifth weekend, the movie made another $16 million to boost its domestic total up to $535 million. With its worldwide total of $856 million, it may well pass a billion if it has a steady descent that is very likely given the movie having the lowest drop of the top 5.
And it's a delightful surprise in the top 10 is the surreal comedy Sorry to Bother You, expanding in its second weekend into 800 theaters. From that small debut, the film made $4.2 million to bring its total to $5.3 million. Whether it will stay in the top 10 or expand further depends on the good word of mouth of which the film already has plenty of.
View the full top 10 list below:
Hotel Transylvania 3: Summer Vacation ($44,100,000)
Ant-Man and The Wasp ($28,840,000)
Skyscraper ($25,485,000)
Incredibles 2 ($16,220,000)
Jurassic World: Fallen Kingdom ($15,515,000)
The First Purge ($9,130,000)
Sorry to Bother You ($4,258,000)
Sicario: Day of the Soldado ($3,850,000)
Uncle Drew ($3,225,000)
Ocean's 8 ($2,910,000)
Next weekend will be a three-way battle of assassins, musicals, and online killers. Equalizer 2, the sequel to the 2014 thriller with the returning Denzel Washington, will hit over 3000 theaters. Mamma Mia: Here We Go Again!, the sequel to 2008's movie adaptation of the power stage musical, will be debuting in 3200 theaters. Unfriended: Dark Web, the chilling sequel to the horror film taking place entirely in desktop windows, will also be premiering in 1500 theaters. Given the staggering popularity of the musical, it's fair to say that Mamma Mia might take the weekend if its fans are willing to go with it again.
Equalizer Edges Out Mamma Mia for Sequel of the Weekend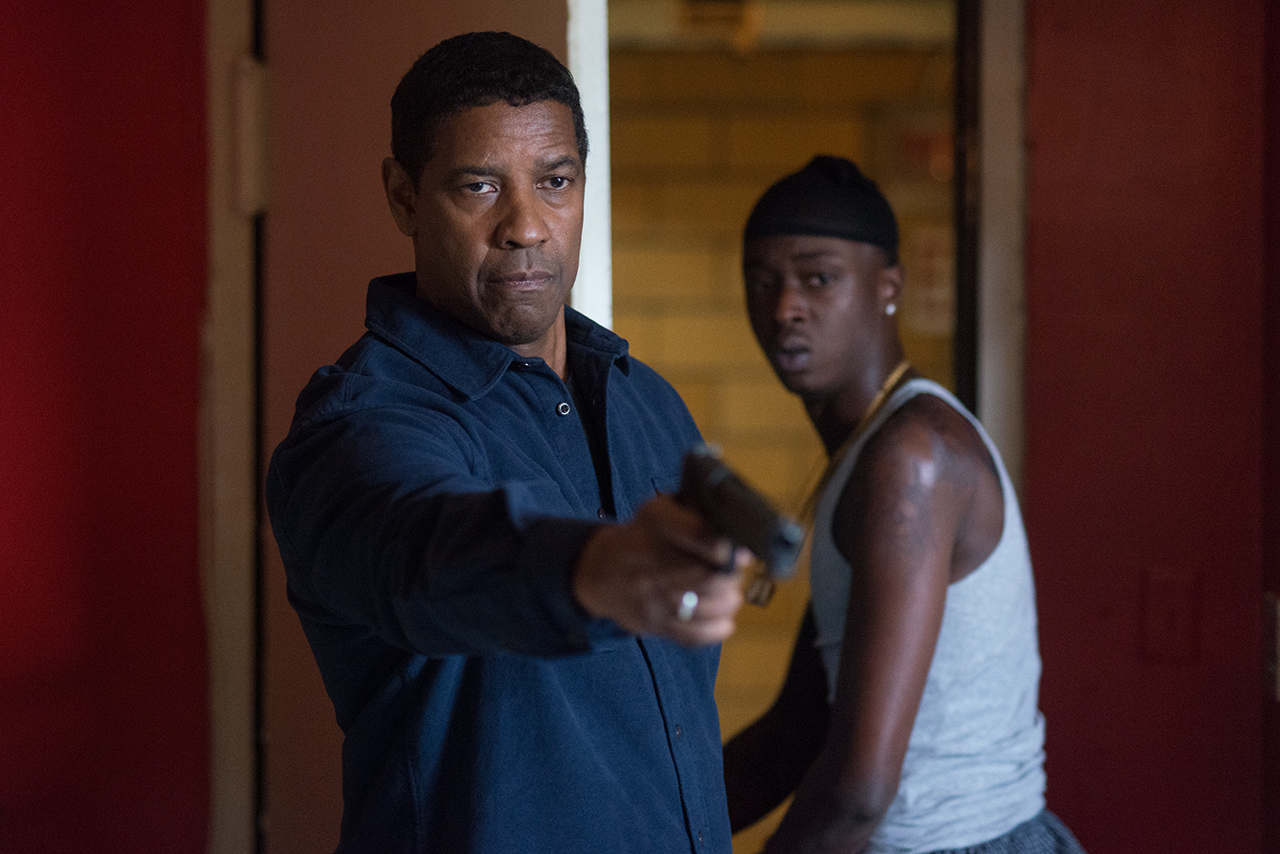 Two sequels battled it out for the top slot of the weekend and it was a very close call. The Equalizer 2, the action-thriller sequel to the 2014 film featuring the returning Denzel Washington, grossed a small $35.8 million. While that may seem like a pitiful debut for a summer action romp, consider its competition of Mamma Mia: Here We Go Again! The sequel to the 2008 romance musical based on the Broadway hit brought in $34.3 million. We'll have to wait for the actuals as it may be too close to call but the estimates are calling Equalizer the winner. But considering Equalizer 2 had a budget of $62 million and Mamma Mia: Here We Go Again a $75 million budget, neither are exactly big winners. Even though it only came in at #9, the real winner is Unfriended: Dark Web, the social media horror sequel, bringing in only $3.4 million for its debut but easily clearing its small $1 million budget.
Slowly becoming a winner for Sony is Hotel Transylvania 3: Summer Vacation, the animated monster comedy with the voices of Adam Sandler and Selena Gomez. In its second weekend, the film has made $23 million, raisings its domestic gross to $91 million and clearing its $80 million budget. Disney is still struggling to keep Ant-Man and the Wasp afloat, as its third weekend has only brought in $16 million, with a modest domestic gross $164 million, tiny compared to Marvel's recent giants of Black Panther, Avengers: Infinity War, and Deadpool 2.
Disney can't be too worried, however, as Incredibles 2 continues to remain firm in the top 10 as one of the most successful animated films of all-time. Now in its sixth weekend, the animated superhero comedy has brought in $11.5 million for the weekend, placing its huge domestic total at $557 million. Still dominating worldwide is Jurassic World: Fallen Kingdom, the dinosaur action-adventure epic starring Chris Pratt, even though its domestic total is only sitting at $383 million after bringing in $11 million for the weekend.
The biggest loser for the weekend is by far Skyscaper, the action epic starring Dwayne Johnson and a very tall building on fire. After one weekend, the film has taken a 56% drop, sending it all the way down to the #7 spot with a weekend gross of $10.9 million. Considering its domestic total of $46 million and a budget of $125 million, it's not looking for good for the usually reliable box office success of Johnson.
View the full top 10 below:
The Equalizer 2 ($35,825,000)
Mamma Mia: Here We Go Again! ($34,380,000)
Hotel Transylvania 3: Summer Vacation ($23,150,000)
Ant-Man and the Wasp ($16,126,000)
Incredibles 2 ($11,520,000)
Jurassic World: Fallen Kingdom ($11,005,000)
Skyscraper ($10,960,000)
The First Purge ($4,980,000)
Unfriended: Dark Web ($3,495,000)
Sorry to Bother You ($2,823,000)
Next weekend will find Tom Cruise versus DC superheroes. Mission Impossible: Fallout, the sixth in the action franchise starring Tom Cruise, will premiere in 4,000 theaters. The animated comedy Teen Titans Go! To The Movies, a theatrical adaptation of the TV show based on the DC Comics superheroes, will be arriving in over 3,000 theaters. The numbers are working in Mission Impossible's favor but Teen Titans may not be far behind for the weekend to take the #2 slot.
Incredibles 2 Blast Box Office Records of Animated Film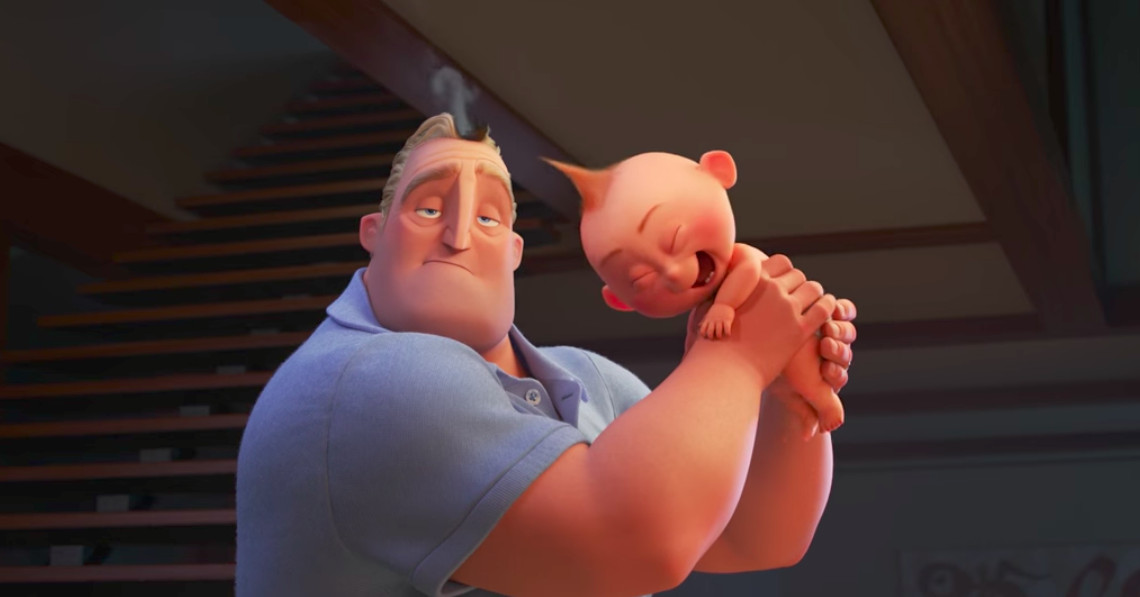 It may have been 14 years since the first Incredibles movie, but its impression has remained. The appeal was strong enough to make its sequel not only the #1 movie of the weekend but one of the most profitable animated film on its debut. For its premiere weekend, Incredibles 2 ranked in an astounding $180 million. This makes it one of Pixar's best openings, easily dwarfing the previous film's opening take of $70 million. With a considerable lack of family films in the next few weeks, expect Incredibles 2 to linger for quite some time for boasting such a powerful opening.
The rest of the debut films were left in the dust. Tag, an ensemble comedy based on a never-ending game of tag, only made $14 million, coming in at #3. The modern remake of blaxploitation classic Superfly premiered to a low $6 million debut. And falling outside the top 10 at #12 is Gotti, the based on true events drama starring John Travolta that made headlines for ridiculously low critic scores.
The drops for the weekend were somewhat predictable, with the superhero epic Avengers: Infinity War descending the least with a 26% drop. It's also sitting at a total domestic gross of $664 million, edging closer to toppling Black Panther's immense numbers of $699 million. It's going to come down to the last few days in theaters to see if Black Panther will finally reach $700 million, considering its home video release and quickly-descending theater count. And, unfortunately, Hotel Artemis is pretty much a dud, descending 70% to place it well out of the top 10.
View the full top 10 below:
Incredibles 2 ($180,000,000)
Ocean's 8 ($19,555,000)
Tag ($14,600,000)
Solo: A Star Wars Story ($9,081,000)
Deadpool 2 ($8,800,000)
Hereditary ($7,026,000)
Superfly ($6,300,000)
Avengers: Infinity War ($5,296,000)
Adrift ($2,100,000)
Book Club ($1,850,000)
Next weekend will find superheroes battling dinosaurs as Incredibles 2 weathers the storm of the upcoming summer blockbuster, Jurassic World: Fallen Kingdom. The sequel to Jurassic World, starring Chris Pratt and Jeff Goldblum, will be premiering in the same amount of theaters as Incredibles 2. And considering how insanely profitable Jurassic World ended up being, it'll be interesting to see who takes the weekend and by how much.