Denzel Washington Made a Couple's Dream Come True at the Oscars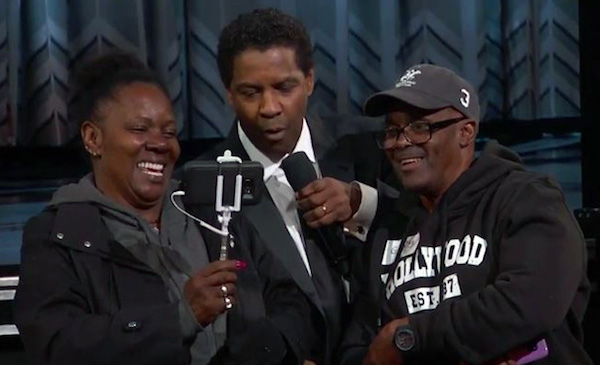 [dropcap]E[/dropcap]verybody's talking about that big Oscars mishap (you know the one), but there were also some hilarious moments from the awards ceremony last night. One came when host Jimmy Kimmel got an unsuspecting group of tourists to come to the event. But it was Denzel Washington that sealed the deal with some humor.
The tourists were on a Hollywood tour bus when they found out they'd be going to an Oscar dress exhibit. However, they weren't told that the dresses were on real live celebrities who happened to be at the Oscars at the time.
They walked in near the stage and Jimmy Kimmel greeted them. The looks on their faces when they saw that they were at the Oscars were pretty priceless. But the best moment came when Denzel Washington "officiated" a wedding.
A couple of the tourists were engaged, and Jimmy Kimmel asked the woman of the duo who her favorite actor is. She pointed at Denzel and said, "That man right there!" Denzel got up out of his seat to come pronounce her and her fiancé man and wife.
Watch the video here:
Denzel, can we hire you now for our next birthday party?
Read more to hear about Denzel Washington's Oscar loss:
"Bumblebee" Swaps Insulting Action For Lighter Adventure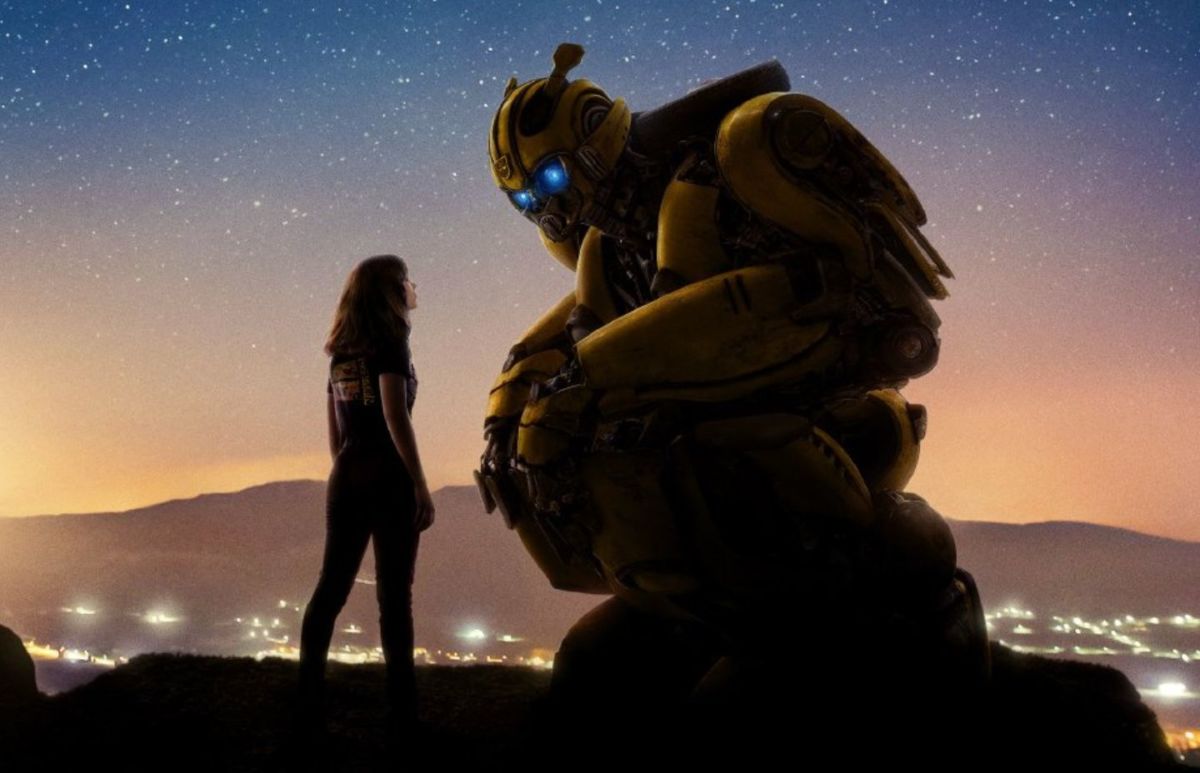 As the first spin-off of Michael Bay's Transformers saga, BumbleBee is a huge shift from the usual gears. It's as though Travis Knight took a good, hard look at the clunky and sloppy nature of the series and decided to give it an overhaul. Gone are the mounting and confusing story arcs that seemed to needlessly double with each sequel. The cynical nature has been removed, replacing the human and robot heroes with more quirky and heartfelt ones, albeit within the cartoonish realm of a 1980s adventure fit for kids. All of these changes don't exactly make the film a stellar Transformers movie but it at least earns the title of being the best of the lot for the rather low bar it had to cross.
It helps that the Transformers lore is kept to a simpler story. As a prequel, we learn how BumbleBee was the first of the heroic Autobots to land on Earth after losing the battle for Cybertron against the evil Decepticons. His mission is to ensure that Earth is safe and free of Decepticon interference until the other Autobots arrive. But during a scuffle with one following evil robot, BumbleBee has his memory wiped and his voice taken, just in case you were wondering why the transforming robot only speaks through the radio.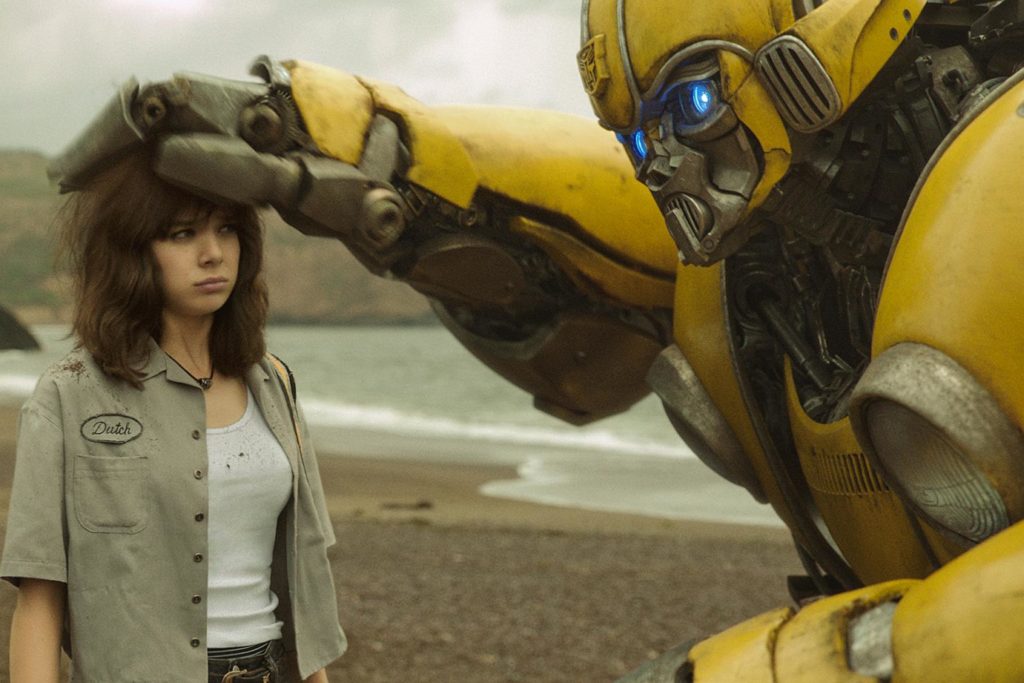 Helping him to communicate is Charlie (Hailee Steinfeld), a teenage mechanic prodigy with a life in need of a tune-up. And unlike previous Transformers human tagalongs, she deserves it. She's a smart kid, great with a wrench, has good taste in music, and is naturally depressed by her dad passing. Charlie feels that nobody can understand her so, naturally, the confused BumbleBee takes a liking to her easily as she teaches him about human life and music, something that the robot from another planet has opinions about. Who knew that Cybertronians have an instant disliking for Rick Astley?
Of course, it wouldn't be a Transformers movie without some evil Decepticons trying to take over the planet. Similar to everything else in the film, this plot has been pruned down to be less messy as only two Decepticons of Shatter (Angela Bassett) and Dropkick (Justin Theroux) come to Earth for the invasion. Their mission is less convoluted; kill BumbleBee and kill all the humans. And you better believe they kill the gullible American government stooges that place their trust in these robots that pretend to be working with them. Don't worry, parents; the robots will only zap the humans into liquid goo as opposed to bloody slop, for whatever that tweak may be worth.
Much of the junk has been scraped off the Bay-formers saga to be a more thoughtful and sympathetic film but some of the lameness remains. I don't know why the film bothered to mention that the story takes place in 1987; the setting goes out of its way to prove this point, from ALF on the television to a VHS copy of The Breakfast Club to posters of The Thing on room walls. John Cena plays a cocky military agent who never quite crosses over into Wahlberg craziness with his meatheaded nature but still occupies the tired trope of the series with the military blindly trusting robots from space. Charlie has a neighborhood friend Memo (Jorge Lendeborg Jr.) who wants to be her boyfriend but he thinks he's too nerdy to ever have a girlfriend. I find it hard to believe a teenager with a rather trimmed body, which he does show off while shirtless, could have that much trouble finding a girl in a community of divers and beach lovers. But perhaps it's a subversion of such a person, as the film blatantly tries to toss out the suggestion that Charlie and Memo will kiss by the end, as if nudging the audience to say, "See? We're not THAT predictable."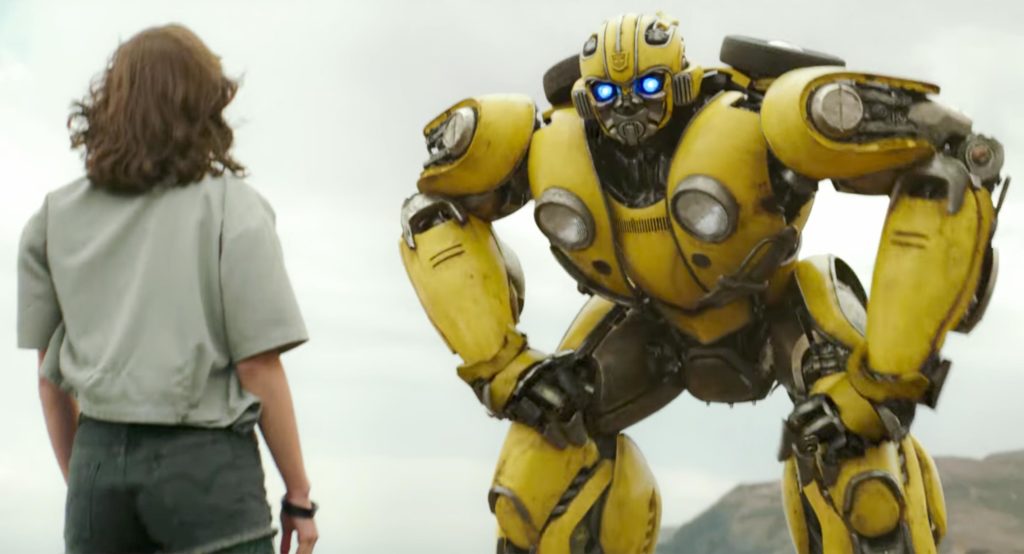 BumbleBee is Diet Transformers; all the robot action and adventure, none of the Michael Bay insanity, but loaded with artificial sweeteners. While I'd like to applaud the film for trying to take a sweeter and gentler route to its tale of giant robots that turn people into slime, it doesn't feel like enough to carry the film past being a passive special effects adventure for the kids. Still, that may be the best part of the film with how it finally feels better targeted at its key demographic of kids, even inspiring for little girls that love the Transformers brand. Worth noting are the simplified designs of the robots that look more like the original cartoon than junkyard explosions. But if the spin-offs want to play more in the field of E.T. and The Iron Giant, they've got to tune up the heart to make me care more about a mute robot who can transform into a car. I was almost there but I need more character out of him than his innocent means of pranks and exploring a house he's too big for. For a Transformers film, those scenes are cute moments. For stories of a kid and their alien pal, it's par for the course.
"Aquaman" Washes Out Christmas, "Bumblebee" and "Poppins" Close Behind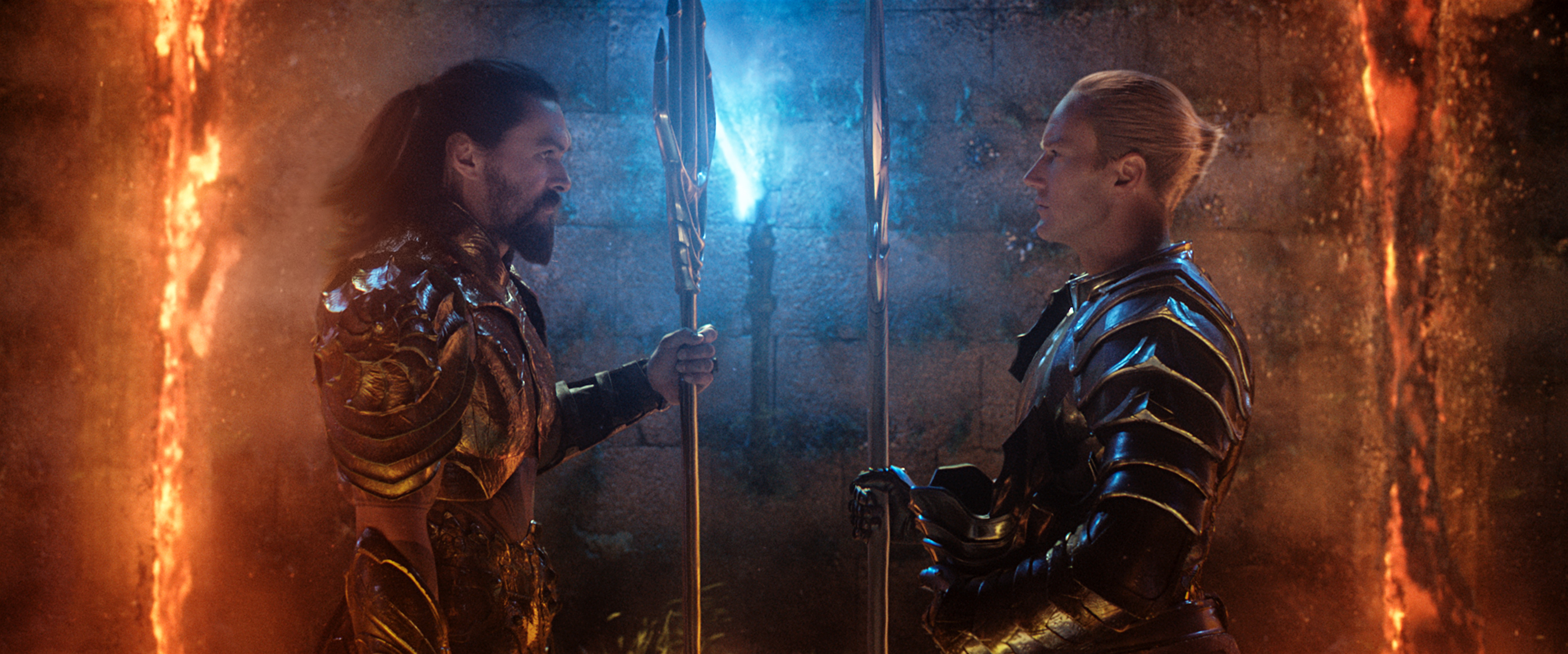 Christmas weekend was a savage one. All manner of genre films came out to play, eager to be the biggest blockbuster of holidays. But there could only be one winner and it was the king of the oceans. Aquaman, the Jason Momoa starring superhero epic based on the DC Comics character, arrived at #1 for the weekend with a domestic gross of $67 million. Though it has a ways to go as such an epic to make its money back, the film is off to an enthusiastic start.
Following closely behind Disney's Mary Poppins Returns, the sequel to the Disney musical classic now starring Emily Blunt, earning a weekend debut of $23.5 million. Despite opening early on Wednesday, the film still only made about $32 million which isn't looking especially strong for Disney during the holidays. This is especially concerning given that the film is a close call for the #2 slot as Bumblebee, the Transformers spin-off of the titular heroic transforming robot, came up with a $21 million gross. That being said, Bumblebee's opening is concerning given the big opening grosses of the previous Transformers film that were usually massive.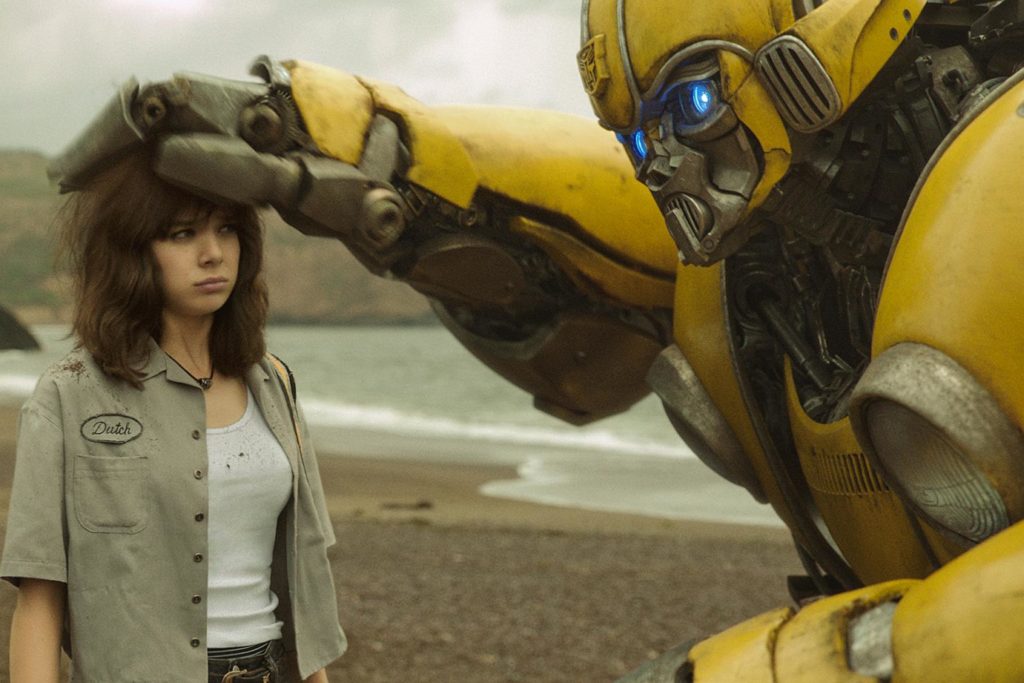 But that's nothing compared to the low debuts of the films that were not intended as genre blockbusters. Second Act, a romantic comedy starring Jennifer Lopez, would debut at #7 with a domestic gross of $6.4 million. Even further down the list is Welcome to Marwen, the new Robert Zemeckis directed drama starring Steve Carell, came in at #9 with a box office of $2.3 million. Brutal.
View the full top 10 box office results below:
Aquaman ($67,400,000)
Mary Poppins Returns ($23,523,121)
Bumblebee ($21,610,000)
Spider-Man: Into the Spider-Verse ($16,635,000)
The Mule ($9,727,000)
Dr. Seuss' The Grinch ($8,548,370)
Second Act ($6,480,000)
Ralph Breaks the Internet ($4,702,425)
Welcome to Marwen ($2,366,560)
Mary Queen of Scots ($2,277,820)
Next weekend may be a bit of quiet one as we shall see how the films released on Christmas Day will fair. Holmes and Watson, the new Sherlock Holmes comedy starring Will Ferrell and John C. Reilly, opens to 2,700 theaters. Vice, Adam McKay's new biopic dramedy about Dick Cheney with Christian Bale playing the character, is opening to 2,300 theaters. Stan & Ollie, a biopic on Laurel & Hardy starring Steve Coogan and John C. Reilly, will be in a limited number of theaters on December 28th.
First Box Office Weekend of 2019 Finds "Aquaman" King (Again)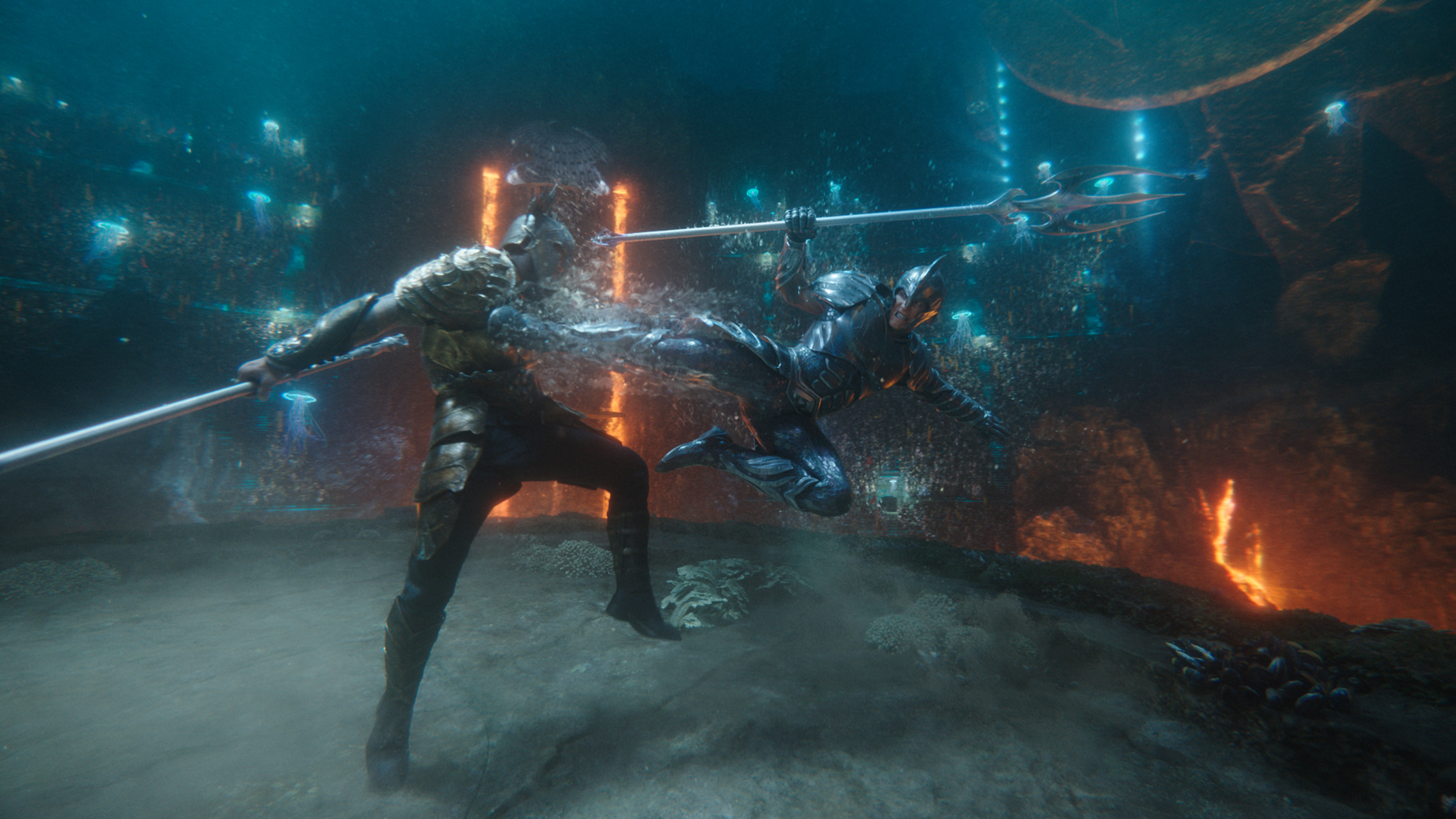 It's a new year and so we enter into the chilly month of January, usually reserved for Oscar nominations to strut their stuff and mediocre-to-decent films to swoop in and make a mint. Similar to last year, the first big new film a lukewarm horror picture. Escape Room, the horror film based on the party activity craze of escape rooms, debuted at #2 with a decent January take of $18 million. Not a terrible opening at all for such a horror film but most of its bigger gross was eaten up by Aquaman, the DC superhero epic that continues to make waves. Even though the film took a 41% dip from last weekend, the movie has currently $259 domestic with a worldwide gross total of $940 million. It's a big success for DC Comics trying to catch up with Marvel Comics at the box office and Aquaman is still looking good coming into a slow January.
With Escape Room being the only major release, there are no big surprises for the shifting of placement. Mary Poppins Returns holds firm as a family film for winter, the domestic total now sitting at $138 million. Spider-Man: Into the Spider-Verse, having recently won the Golden Globe for Best Animated Feature, is still just below with a domestic gross of $133 million. Still struggling to crack $100 million is Bumblebee, the Transformers spin-off. Despite being the highest-rated Transformers movie by miles, the film has only made $97 million after three weekends.
The longest holdout in the top 10 box office is Ralph Breaks The Internet, Disney's cyberspace adventure sequel. Released during Thanksgiving, the Disney animated film has to date made $187 million domestic after seven weekends. Just below it, however, is a film that has been in theaters for two weekends but has already seen a massive drop, Holmes and Watson, making headlines for being one of the worst films of the year with a descending box office.
View the full top 10 box office for the weekend below:
Aquaman ($30,700,000)
Escape Room ($18,000,000)
Mary Poppins Returns ($15,773,000)
Spider-Man: Into the Spider-Verse ($13,010,000)
Bumblebee ($12,775,000)
The Mule ($9,040,000)
Vice ($5,803,490)
Second Act ($4,910,000)
Ralph Breaks the Internet ($4,685,000)
Holmes and Watson ($3,400,000)
Next weekend will feature some bigger competition of dogs, clones, and soft human drama. A Dog's Way Home, a spiritual sequel to A Dog's Purpose, will debut in 3,000 theaters. Replicas, a sci-fi thriller starring Keanu Reeves, will hit 2,500 theaters. The Upside, a dramedy where Bryan Cranston plays a paraplegic and Kevin Hart is an inept assistant, will premiere to 3,000 theaters. The battle is ultimately between A Dog's Way Home and The Upside but I'm willing to bet a PG dog movie will take the top spot or about as high a spot it can muster with Aquaman still in play.