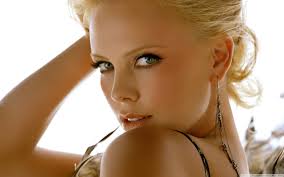 Following the lead of four distinguished actresses – Sigourney Weaver, Angelina Jolie, Jodie Foster and Sandra Bullock – Charlize Theron is reportedly about to sign on to play the lead in the spy thriller The Gray Man, taking a role that was originally designed for a male.
Brad Pitt was lined up to take the part, but recent reports say Theron is talking to Sony about the role and some say she is signed on for the part.
Pitt was to take the role when rights to the Mark Greaney series were owned by New Regency. With Sony now in control, the game has changed, especially with Theron expected to produce the film (along with Joe Roth) under the Denver and Delilah production company — according to ScreenRant.
Theron is not the first gal to put the screenwriters back to work to transform a role written for a man into one written for a woman. Angelina Jolie took on a man's role when she was cast as Evelyn Salt in the 2010 cold war thriller Salt — a part was first expected to go to Tom Cruise. Years before, Sigourney Weaver played Ripley in the Alien films – a role first written for a man. And Jodie Foster's part as Kyle Pratt in Flightplan, was first designed for a male lead.
More recently, Sandra Bullock proposed Our Brand Is Crisis producer George Clooney consider her for a part originally written for a male. Clooney thought it over and gave Bullock the part in the political drama that is due out in U.S. theaters on Oct. 30.
Theron, of course, has proved she can ride hard, as she did in this summer's full throttle summer release Mad Max: Fury Road. She also proved she was willing to step full tilt into a role, playing a one-armed heroine with a crew cut and a forehead all but blackened by makeup. Many say Theron playing Imperator Fuiousa stole show, upstaging the lead character, Max Rockantansky, played by Tom Hardy.
Signing as the lead character in The Gray Man is potentially a career-defining moment, given there are five books in the Mark Greaney series about a CIA operative, turned assassin. This could, of course, give Theron a part that could last and last.