E
verybody knows Princess Leia and Han Solo had the hots for each other, but it turns out their respective actors did, too.
Carrie Fisher
has recently revealed that she and co-star
Harrison Ford
were crushing hard on each other while filming the original 
Star Wars 
trilogy, and they weren't afraid to act on their feelings.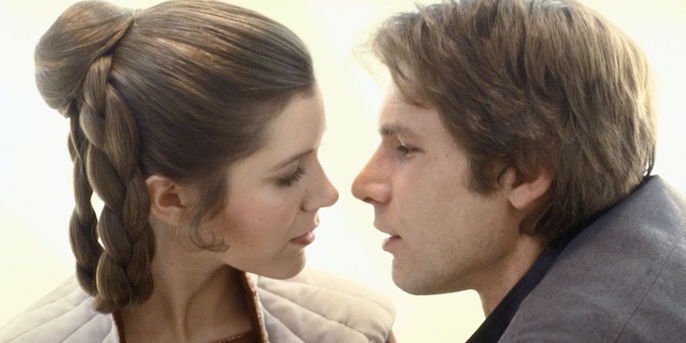 In an interview with People Magazine, Carrie Fisher went into detail about the affair she had with Harrison Ford while they were filming Star Wars in 1976. At the time, Fisher was just 19 years old, while Ford was 33 and married with two kids.
"It was so intense," Fisher described. "It was Han and Leia during the week, and Carrie and Harrison during the weekend."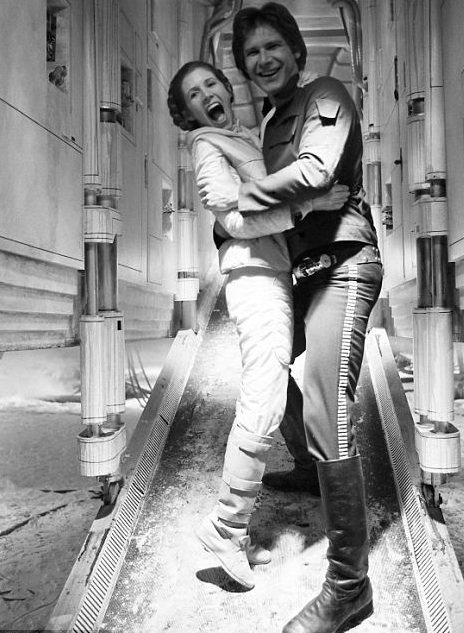 What prompted Carrie Fisher to finally open up about this? Evidently, she had been going through the journals she kept while they were filming and felt the time had come to share those experiences with the world. Fisher has a book coming out on November 22, 2017, called The Princess Diarist, which will dive right in to her experiences.
Read more to see what Carrie Fisher said about her first night with Harrison Ford: