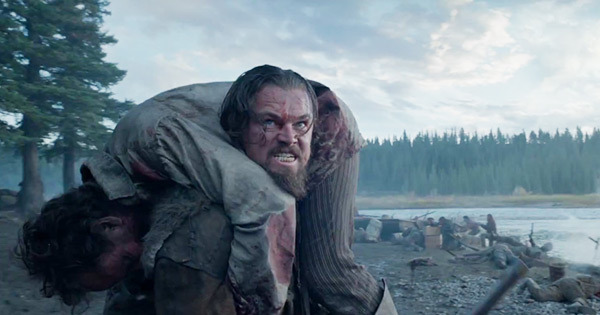 While Star Wars: The Force Awakens continues its historic run toward Box Office record-making (correction: record-clobbering), the media is turning its attention to a surprisingly strong showing from Leonardo DiCaprio vehicle The Revenant, which grossed $38 million in domestic theaters over the weekend.
Impressively, Star Wars: The Force Awakens is still drawing huge numbers in its fourth weekend after release. The blockbuster reaped a cool $41.6 million in the United States, bringing its domestic gross to $812 million and its international total to $1.7 billion.
In mid-week, these numbers erased Avatar's perch as the highest domestic gross of all time and – although it took Avatar 48 weeks to do it. In terms of worldwide receipts, Avatar still holds the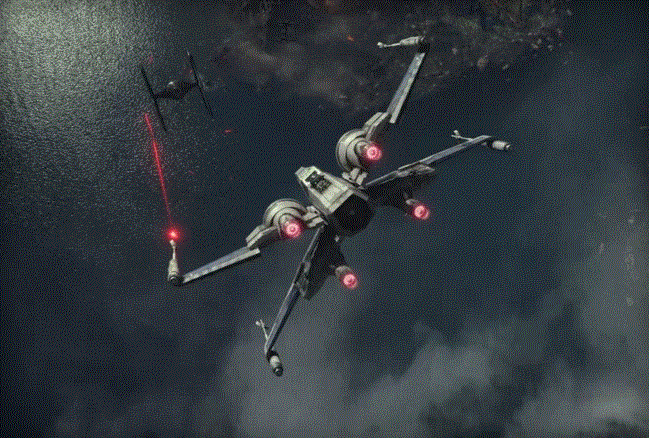 record – $2.8 billion – but Hans Solo, Rey, Finn and the rest of the Star Wars upstarts will certainly be surpassing that before long.
Star Wars: The Force Awakens opened this weekend in China, where it notched $53 million in sales Friday through Sunday.
But film pundits have their eye on numbers for The Revenant, because a strong showing would bolster DiCaprio's run for his first Oscar. In contention is another repeat nominee for an Oscar choice, Will Smith, who plays Dr. Bennet Omalu in Sony's Concussion. It's a solid film with a rock-solid performance, but it hasn't mustered much enthusiasm at the Box Office – and buzz is invaluable when it comes to going home with Oscar.
For the weekend, Concussion, which was released Christmas Day, took in $3.1million in 2,056 U.S. theaters. To date, Concussion has $31 million in U.S. sales – just under what The Revenant reaped in 3,375 U.S. theaters Friday through Sunday.
Furthermore, The Revenant and Concussion could get a boost from next weekend's Oscar nomination.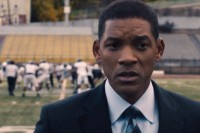 Also on the domestic theater top 10 list for weekend, Will Farrel, Mark Walberg comedy Daddy's Home earned $15 million; horror film The Forest earned $13 million; The Sisters with Tina Fey and Amy Poehler made $7.1 million; The Hateful Eight, $6.35 million; The Big Short $6.3 million; Alvin and the Chipmunks: The Road Chip, $5.5 million; Joy $4.5 million; Concussion $3.1 million.
Similar to watching a baseball player climb towards a record, you might note that Star Wars: The Force Awakens is now in seventh place in gross receipts earned overseas, just behind Avengers: Age of Ultra, which earned $946 million. Ahead of it remains Harry Potter and the Deathly Hallows Part 2, $960.5 million; Jurassic World, $1 billion; Fast and Furious 7, $1.1 billion; Titanic at $1.5 billion and Avatar at $2 billion.
Of course, in domestic sales it is now the all-time leader with $812 million earned. In terms of worldwide earnings, it's $1.7 billion puts it in third place behind Titanic at $2.1 billion and Avatar at $2.8 billion.