Box Office: 'The Boss' Takes Over #1 Spot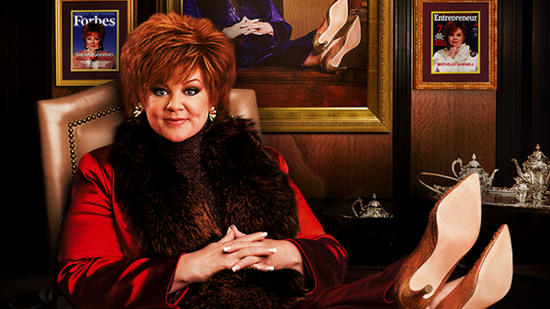 [dropcap]M[/dropcap]elissa McCarthy comedy The Boss topped the domestic charts over the weekend, dropping the blockbuster Batman v Superman: Dawn of Justice out of its number one spot after a two-weekend run.
The Boss is testament to McCarthy's draw at the box office, given the movie was thrashed by critics. The movie is mostly misguided, as it's full of frat boy humor, but the intended audience appears to be prepubescent girls – huh? Further, this is McCarthy we're talking about, so it goes without saying that it seems hellbent on corrupting that audience.
Anyway, website Rotten Tomatoes says that critics in their survey gave the film a 17 percent rating, which means 17 percent of the critics surveyed were favorable. The rest gave it a thumbs down.
Given The Boss helped push the highly rated Deadpool out of the top 10 – Deadpool, in fact, dropped to the number 12 slot – it seems likely that the Rotten Tomatoes top five and top 10 averages for last week would go down.
Helping to mitigate the potential drop was the so-designated "Russian-American science fiction action thriller" called Hardcore Henry, which landed in the number 5 spot for the week with a Rotten Tomatoes score of 51 percent and Eye in The Sky, staring Helen Mirren and featuring the late Alan Rickman, which received a solid 92 percent score in the critics survey.
Related: Trailer: Melissa McCarthy's 'The Boss' Won't Beat 'Spy'
Needless to say, there is no more connection to critical reviews and box office success then there is a connection between Donald Trump and feminism. Still, it's interesting to see how the films line up critically and financially from week to week.
The top five films for the week, The Boss ($23.48 million), Batman v Superman: Dawn of Justice ($23.43 million), Zootopia ($14.3 million), My Big Fat Greek Wedding 2 ($6.4 million) and Hardcore Henry ($5 million) averaged 44.2 percent on Rotten Tomatoes.
The highest rated film in the top 5 (and in the top 10) is Zootopia with a 98 percent rating, while the lowest in the top 10 is The Boss at 17 percent.
The top 10 have a slightly higher score among critics surveyed with an average of 47.7 percent, even though the number 8 slot for the week, The Divergent Series: Allegiant, has the lowest score for the week at 12 percent.
The bottom half of the top 10 includes Miracles from Heaven ($4.8 million), God's Not Dead 2 ($4.3 million), The Divergent Series: Allegiant ($3.6 million), 10 Cloverfield Lane ($3 million) and Eye in The Sky ($2.8 million).
Rotten Tomatoes scores among the top 10 start with Zootopia's 98 percent rating and falls from there to Eye in The Sky (92 percent), 10 Cloverfield Lane (89 percent), Hardcore Henry (51 percent), Miracles from Heaven (49 percent), Batman v Superman: Dawn of Justice (29 percent), My Big Fat Greek Wedding 2 (26 percent), The Boss (17 percent), God's Not Dead (14 percent) and The Divergent Series: Allegiant (12 percent).
[author title="About The Author" image="http://popstermedia.com/wp-content/uploads/2016/03/Jabba_the_Hutt-Anthony-Hall.png"]Movie guy Anthony Hall is an enigma. He's never been photographed and only works late at night after everyone has left the office. Hall's articles have appeared in The New York Times, USA Today, The Miami Herald (and more). [/author]
Incredibles 2 Blast Box Office Records of Animated Film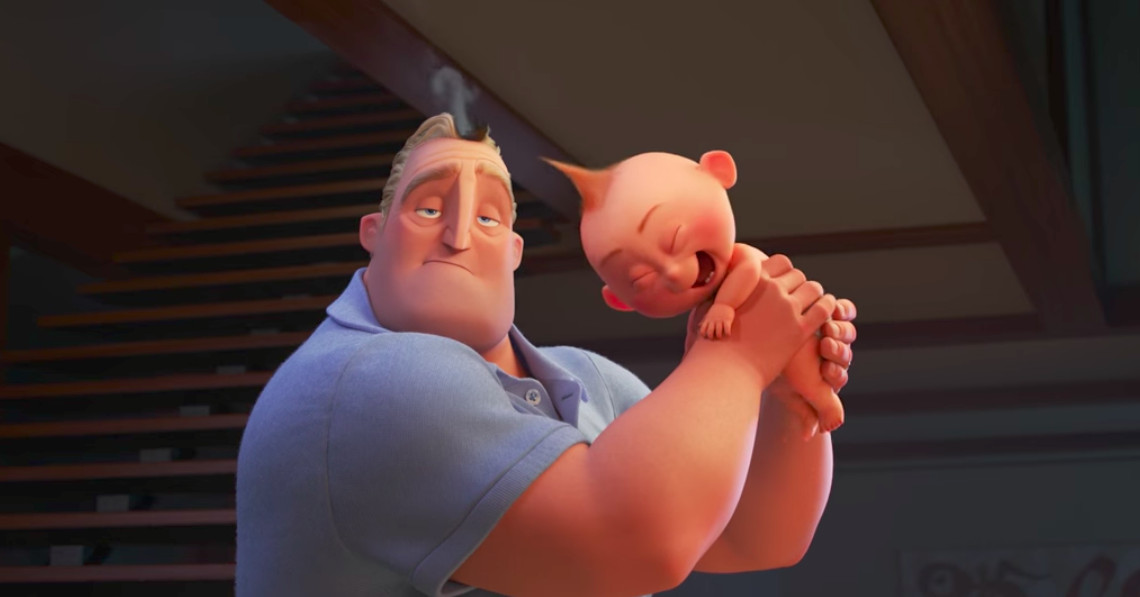 It may have been 14 years since the first Incredibles movie, but its impression has remained. The appeal was strong enough to make its sequel not only the #1 movie of the weekend but one of the most profitable animated film on its debut. For its premiere weekend, Incredibles 2 ranked in an astounding $180 million. This makes it one of Pixar's best openings, easily dwarfing the previous film's opening take of $70 million. With a considerable lack of family films in the next few weeks, expect Incredibles 2 to linger for quite some time for boasting such a powerful opening.
The rest of the debut films were left in the dust. Tag, an ensemble comedy based on a never-ending game of tag, only made $14 million, coming in at #3. The modern remake of blaxploitation classic Superfly premiered to a low $6 million debut. And falling outside the top 10 at #12 is Gotti, the based on true events drama starring John Travolta that made headlines for ridiculously low critic scores.
The drops for the weekend were somewhat predictable, with the superhero epic Avengers: Infinity War descending the least with a 26% drop. It's also sitting at a total domestic gross of $664 million, edging closer to toppling Black Panther's immense numbers of $699 million. It's going to come down to the last few days in theaters to see if Black Panther will finally reach $700 million, considering its home video release and quickly-descending theater count. And, unfortunately, Hotel Artemis is pretty much a dud, descending 70% to place it well out of the top 10.
View the full top 10 below:
Incredibles 2 ($180,000,000)
Ocean's 8 ($19,555,000)
Tag ($14,600,000)
Solo: A Star Wars Story ($9,081,000)
Deadpool 2 ($8,800,000)
Hereditary ($7,026,000)
Superfly ($6,300,000)
Avengers: Infinity War ($5,296,000)
Adrift ($2,100,000)
Book Club ($1,850,000)
Next weekend will find superheroes battling dinosaurs as Incredibles 2 weathers the storm of the upcoming summer blockbuster, Jurassic World: Fallen Kingdom. The sequel to Jurassic World, starring Chris Pratt and Jeff Goldblum, will be premiering in the same amount of theaters as Incredibles 2. And considering how insanely profitable Jurassic World ended up being, it'll be interesting to see who takes the weekend and by how much.
Jurassic World Roars Back Into The Box Office, Incredibles Weathers Storm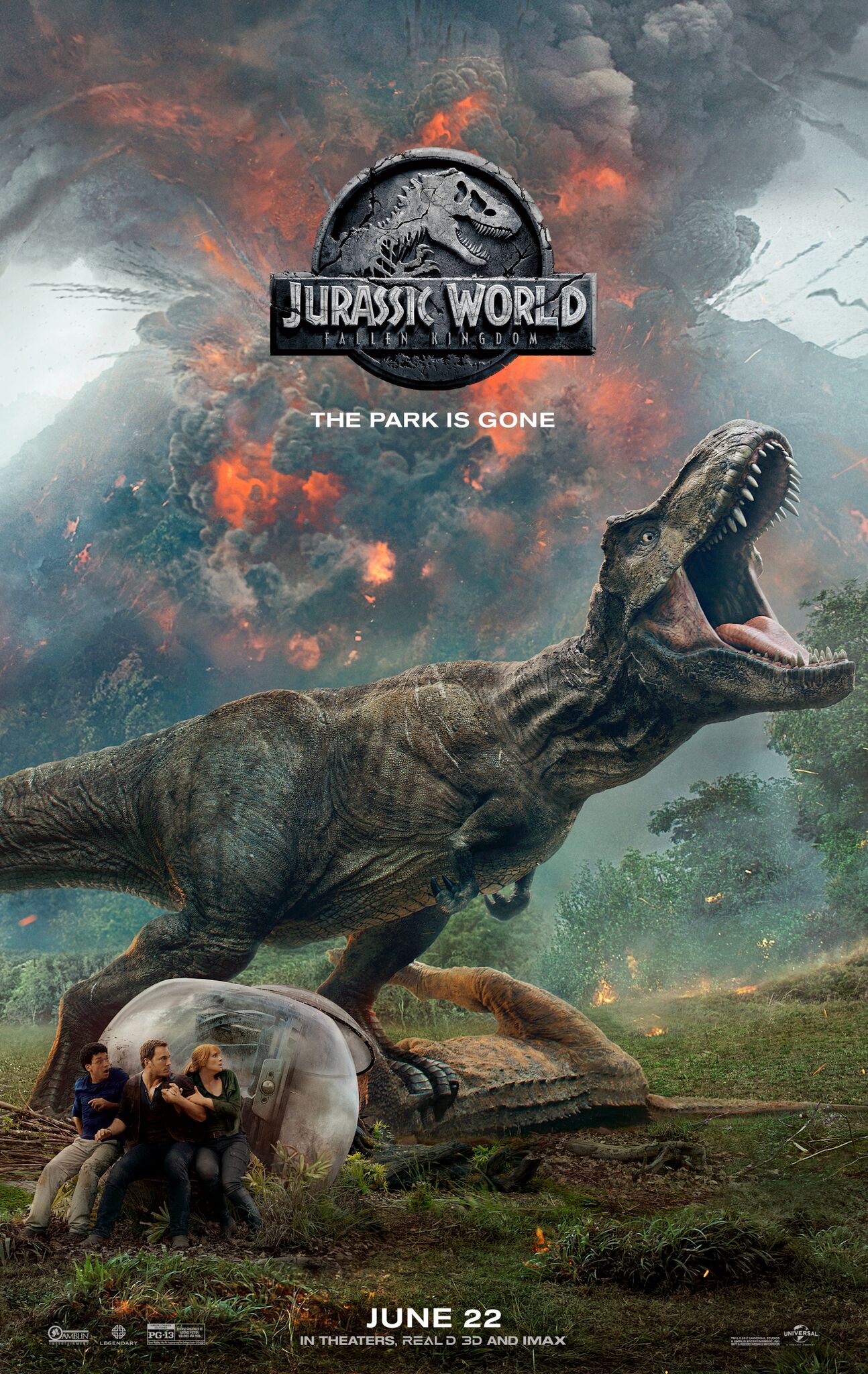 2015's Jurassic World proved to be the most successful summer blockbuster of that year, and it's no surprise that Universal has returned to this franchise so quickly. It's also no surprise that the sequel would be #1 for the weekend, even if it didn't topple the massive box office of the previous film. For its debut, Jurassic World: Fallen Kingdom pulled in $150 million, just $50 million short of the opening of its predecessor. That being said, the early international release of the film has already made it a heavy contender for the year's biggest money-maker of a tentpole property.
The lower box office may be due to the competition from Pixar's most successful film to date, Incredibles 2. After a huge weekend of making $180 million, the superhero sequel made another $80 million, boosting its domestic total to $350 million. Considering how well the film has done weathering the storm of a summer giant like Jurassic World, expect the film to stick around long into July.
Ocean's 8, the all-female remake of the iconic heist movies, is fairing pretty well amid the blockbusters with only a 38% drop. In its third weekend, the crime comedy brought in another $11 million, bringing its domestic total to $100 million, easily clearing its $70 million budget. Also clearing its budget this weekend is the comedy Tag, based on the familiar schoolyard game, making $8 million for a domestic total of $30 million to best its budget of $28 million.
A few summer tentpoles finally crossed some milestones of domestic totals over the weekend. The superhero satire Deadpool 2 crossed over $300 million and Solo: A Star Wars Story cleared $200 million. And some smaller films are holding their own as well. Hereditary, the little horror movie that could, remained in the #7 spot to earn another $3.8 million for a total of $35 million. Rising up into the top 10 is Won't You Be My Neighbor?, the documentary on TV educator Fred Rogers, making $1.8 million as it expands.
View the full top 10 below.
Jurassic World: Fallen Kingdom ($150,001,000)
Incredibles 2 ($80,928,000)
Ocean's 8 ($11,650,000)
Tag ($8,200,000)
Deadpool 2 ($5,250,000)
Solo: A Star Wars Story ($4,045,000)
Hereditary ($3,809,000)
Superfly ($3,350,000)
Avengers: Infinity War ($2,482,000)
Won't You Be My Neighbor? ($1,875,000)
Next weekend will most likely be another stellar run for Jurassic World and Incredibles 2 to pull in more money as they go up against the cartel action picture Sicario: Day of the Soldado and the Shaq-starring comedy Uncle Drew. Both will be appearing in less than 3,000 theaters so don't expect them to make much of a dent in the already ironclad box office of dinosaurs and superheroes.
Ant-Man and the Wasp Towers Over Box Office, Purge Plunders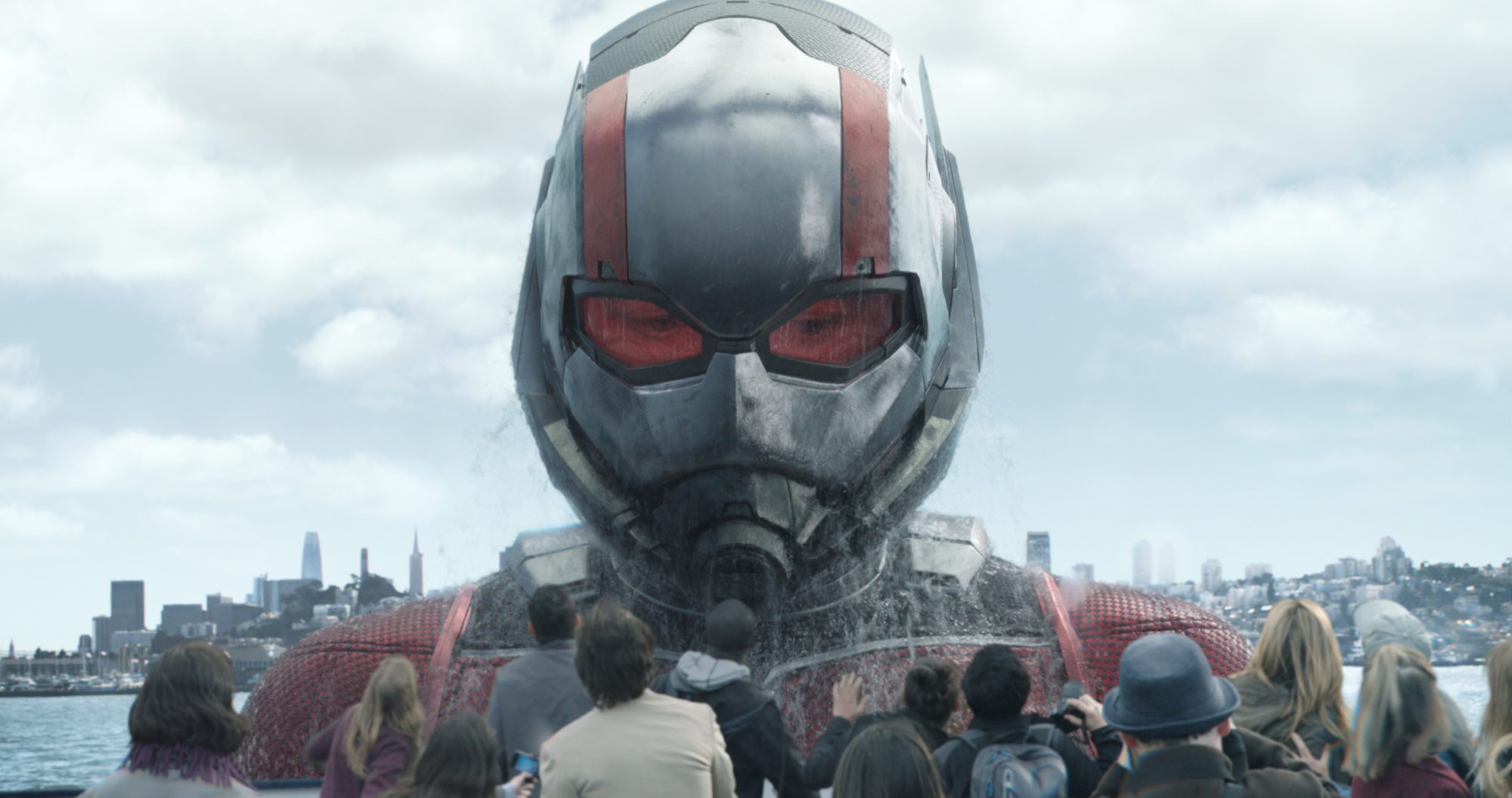 4th of July weekend brought with it two new movies that performed rather well over the holiday, despite not being a massive blockbuster. It's no shock that the big winner was Marvel's Ant-Man and The Wasp, the sequel to 2015's Ant-Man. The latest in the Marvel Cinematic Universe starring Paul Rudd and Evangeline Lilly as the leads made $76 million domestic. That's a rather low number considering the gigantic sums amassed by Black Panther and Avengers: Infinity War, so it's fair to say the domestic total won't be crossing the half-billion mark. That being said, it is still a higher gross than the previous Ant-Man, which only brought in $57 million on its debut weekend. Coming in lower on the list, but still making a handsome profit, is The First Purge, the prequel to the Purge series of horror movies. With a head-start debuting on July 4th before Ant-Man, the R-rated film debuted at #4, bringing in a total of $31 million ($17 million weekend only), easily toppling its $13 million budget.
At the #2 spot is Incredibles 2, Pixar's long-awaited sequel to 2004's The Incredibles, and the wait has paid off greatly. Dropping only 37% in its fourth weekend, the animated film made $29 million with its current domestic total sitting at $504 million. This is ridiculously high for an animated film to amass such an amount in just a few weekends. And given its low drop and high spot in the box office, you can expect this movie to hang around for most of the summer.
Not to be outdone by Incredibles 2, Jurassic World: Fallen Kingdom is still here, despite a huge drop from last weekend. In its third weekend, the Chris Pratt starring film has taken in $28.5 million. But it certainly hasn't been a bust at all. Worldwide, the film has already passed $1 billion and its domestic total is sitting at a tough $333 million. This much was expected as a sequel to one of the most profitable films during the summer of 2015.
Taking the biggest dip on the list is Sicario: Day of the Soldado, the sequel to 2015's sleeper hit of a cartel action picture. In only its second weekend, the film has dipped 61%, making only $7.3 million with its domestic total at only $35 million. While the movie has made its budget back, don't expect it to remain in the top 10 for very long. A pleasant surprise of a climb in gross comes from Mr. Roger's documentary Won't You Be My Neighbor? In its fifth weekend, the movie has made $2.5 million, moving up from the #10 spot to #9. Having grossed a total of $12 million, that's an impressive take for being in less than 1,000 theaters.
See the full top 10 below:
Ant-Man and The Wasp ($76,030,000)
Incredibles 2 ($29,021,000)
Jurassic World: Fallen Kingdom ($28,585,000)
The First Purge ($17,150,000)
Sicario: Day of the Soldado ($7,300,000)
Uncle Drew ($6,625,000)
Ocean's 8 ($5,285,000)
Tag ($3,105,000)
Won't You Be My Neighbor? ($2,590,000)
Deadpool 2 ($1,675,000)
Next weekend will find The Rock battling monsters for the top spot. The Dwayne Johnson-starring action picture Skyscraper will be duking it out with the Adam Sandler voiced animated comedy Hotel Transylvania 3: Summer Vacation. Both will be appearing in a large number of theaters so it's anyone's game, depending on how well Ant-Man can do in its second weekend.