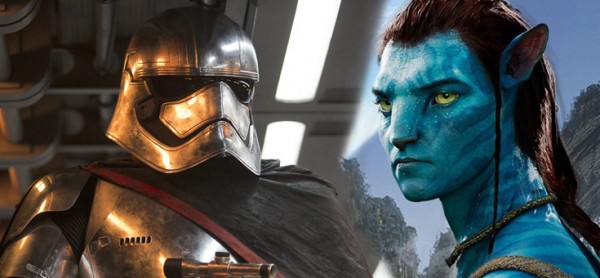 Does Star Wars: The Force Awakens really have the legs to go the distance and upend Avatar as the highest grossing movie of all time? Let's look at this weekends numbers and take it from there.
First of all, Star Wars: The Force Awakens in its seventh weekend after release slipped back to third place on the domestic market over the weekend, a seasonally pleasant three days on the East Coast that brought box office numbers higher than the previous blizzard-impacted weekend.
Of all the possible humiliations, however, Star Wars, which took in $10.7 million in domestic theaters, seems settled in behind The Revenant, which took in $12.4 million. But the real humiliation comes from in the form of an over-sized black and white bear, as the domestic champion for the weekend turned out to be Kung Fu Panda 3, which scalded the competition with a take of $41 million.
The top ten for the U.S. market included The Finest Hours ($10.3 million), Ride Along 2 ($8.3 million), The Boy ($7.8 million), Dirty Grandpa ($7.5 million) The 5th Wave ($7 million), 13 Hours: The Secret Soldiers of Benghazi ($6 million) and Daddy's Home, which nudged The Big Short out of the top 10 with a take of $3.02 million, compared to $3.0 million.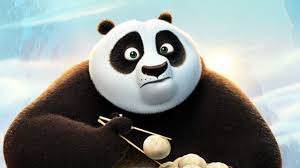 The international market looked similar with Kung Fu Panda 3 raking in $75.7 million overseas, a slam dunk over the competition for the weekend, which saw The Revenant take in $24.3 million and Star Wars: The Force Awakens taking in $12.6 million.
Pundits are still keeping an eye on the bigger picture, however, with the Star Wars blockbuster just a few coins short of $2 billion with worldwide receipts at $1.983,760,846 as of Sunday.
While the pace has slowed considerably, as one would predict, Star Wars: The Force Awakens is certain to be the third movie in history to surpass the $2 billion sales mark; further, the film looks to be a sure bet to take over the No. 2 spot on the all-time receipts list, catching Titanic, which took in a total of $2.2 billion.
While it looked for a while like a sure thing, it now looks like a much longer stretch for Star Wars to catch Avatar, which sits way up there in first place with a gross take of $2.8 billion.
Of course, $2.8 billion is really but $2.783,918,982 rounded up, but it still looks a long ways away from here.
Dollar for dollar, Star Wars has $223,854,822 left to go to catch up with Titanic and $798,158,136 left to go to catch up with Avatar.
Its weekly take is bound to slide. That's how it works. Just to be generous, however, let's figure Star Wars: The Force Awakens continues at a current clip of $10 million to $15 million per week. With those numbers, it would take 15 to 25 weeks to catch Titanic and 53 to 80 weeks to catch up with Avatar.
Eighty weeks! That would mean Star Wars remains viable in theaters through 2016 and well into 2017. And that isn't going to happen. Star Wars currently looks like it will catch up with Titanic by early spring, but it doesn't have the legs to take on Avatar, which will keep its No. 1 perch without much worry.